One could argue that it is Muhammad Meeraj's destiny to choose boxing as a career. The boxer, professionally known as Mirage Khan, has a less than six-degree separation from the late and world-renowned heavyweight champion boxer Muhammad Ali.
Having decided to take up boxing to counter the bullying he faced in school, despite the boxing circuit was non-existent in Malaysia at the time, Mirage sat down to watch the 2001 biopic Ali, which starred Will Smith as The Greatest, when his brother revealed to him that their mother have actually rubbed shoulders with Muhammad Ali.
The chance meeting happened after the penultimate Fight of the Century fight with Joe "Smokin' Joe" Frazier in 1971 as depicted in the film. After the Thrilla in Manila fight in 1975, (the culmination of a three-bout rivalry between the two, when Ali won the Undisputed World Heavyweight Championship after 14 rounds via TKO as 1 billion viewers watched on worldwide), Ali apparently dropped by Malaysia for a visit – some four months after defeating European boxing champion Joe Bugner at Merdeka Stadium.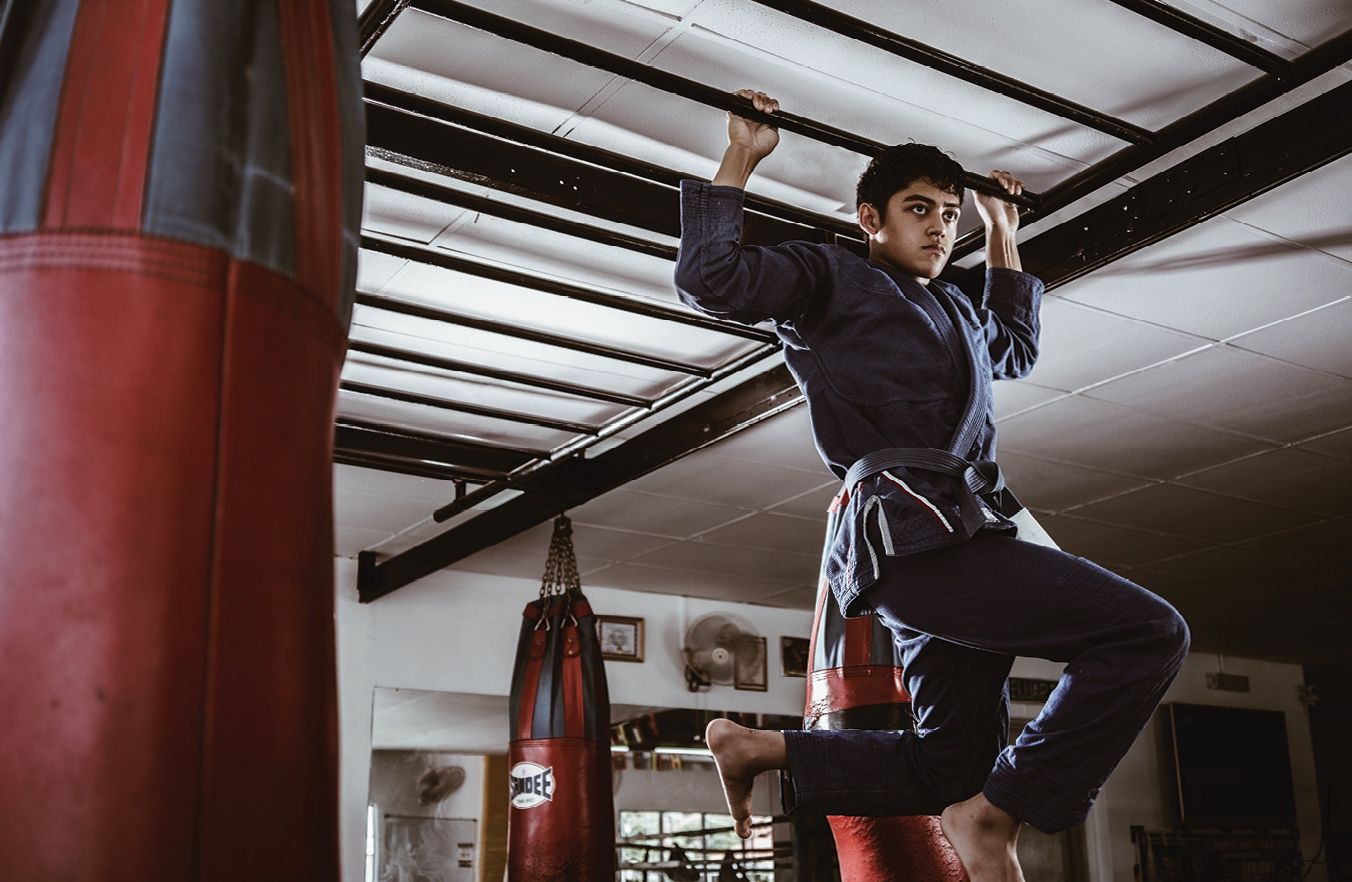 Mirage's mother came from a poor family with about 10 siblings all stuffed under the roof of a humble rumah papan (board house). When she heard of Ali's return to Malaysia, she was adamant in meeting him. Despite her brothers' scepticism, they took her along to the hotel Ali was put up in. Needless to say, the lot met The Greatest, and even sat down for tea with him.
When Mirage's mother scoffed at the tea they were served, claiming that it was not real tea, she invited Ali back to her home to savour Dudh Patti Chai, an authentic Pakistani tea.
With that notable anecdote embedded in his family's history, and a picture of his mother and Muhammad Ali to show, Mirage knew his future is set in stone: "I feel like this is my calling, my destiny. I told myself a long time ago that this is the path that I need to go down. I've never regretted a moment since."
Despite the absent boxing scene in Malaysia, Mirage sowed his seeds, training in the gym for hours upon hours all by his lonesome self. Eight months later, he bought a ticket to Pattaya and fought in his first boxing match – and won. His return saw him recruited into the Malaysian Armed Forces boxing team, before competing nationally at the Agong Cup Amateur Boxing match in 2014, bagging the golden gloves. That same year, he also represented Malaysia at the Commonwealth Games in Glasgow, Scotland. "I believe in getting back what you put in. In the beginning, I'm willing to pay for my own flights and accommodations to attend competitions, because I believe that one day, it will all pay off," Mirage explains.
"You could say that I'm one of the pioneers in boxing in Malaysia, and I'm doing my best to pave a way for the future generation, to make it easier for them to get into this sport," he adds. "I'd like to see this sport that I'm passionate of flourish in my own country, and in time, get the funding and support needed from the government, so that they don't have to go through what I went through."
Having already won the World Boxing Council (WBC) Asia Continental Light Heavyweight Championship title last year at the Singapore Indoor Stadium, it was not without its losses, for it took Mirage three times to defeat his opponent, New Zealand's Chase "Hellboy" Haley.
"It's really hard coming back from a loss, it takes a lot out of a man. You fall into a pit and you just don't see light," he recalls. "I'm grateful that my friends and family were behind me through the initial losses, as well as the many well wishes I received from my local countrymen. They are what kept me going."
"They are the reason I stuck around, when many people would have decided to quit. I might not be that famous yet, but I do already have a lot of people who believe in me. Even if I don't believe in myself, as long as they believe in me, it's enough to push me forward," he adds.
Mankind has been known to get into a fist fight probably since the dawn of time, and while boxing matches are held in a controlled environment of a boxing ring, with boxers wearing protective gloves while fighting, with a referee overseeing the match, it is still widely misconstrued as a violent sport; after all, Mirage lost two of his front teeth from an illegal elbowing.
"In the ring, we are required to be violent, but outside of the ring, you will never see a fighter fight, because we know the consequences of fighting: somebody is bound to get hurt – if it's not you, it will be me," Mirage says.
"In fact, I'd go as far as urging parents to send their kids with discipline problems for boxing lessons," he adds. "They will pick up discipline beyond anything else, not to mention the hard work that goes into it. They will learn the value of throwing a punch."
This feature first appeared in the Augustman Malaysia April 2019 print issue.