These Technogym ambassadors are here to uplift your mind with some of their advice.
We had the opportunity to speak to three Technogym ambassadors to find out more about their mindsets and their attitudes when it comes to working out, here's what, Sarah Lian, Reshmonu and Datuk Jake Abdullah have to share about their journey with fitness.
Datuk Jake Abdullah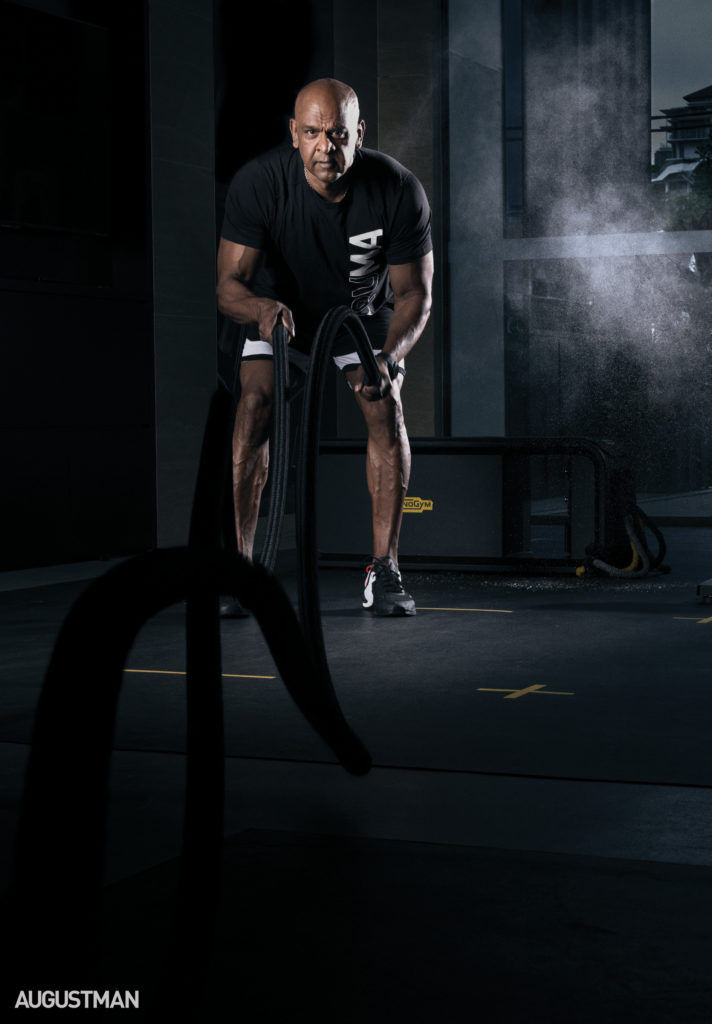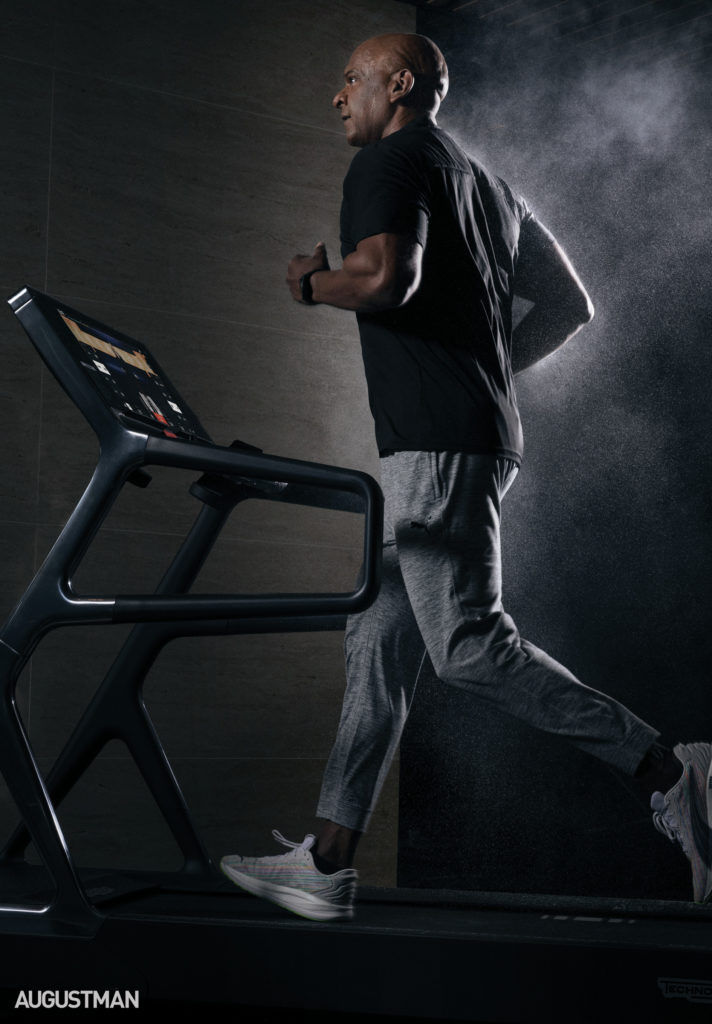 Best known for his stewardship of the Astro Radio Group, mixing tracks on-air as the Jakeman, and being an uncommon business leader, Datuk Jake has never shied from challenges. Not one to imitate others – even his heroes – he's instead been a proponent of inculcating the timeless principles and lessons of other iconic leaders. But another side to him that may not be immediately apparent, is his passion to be a mentor in the spheres of both work and play. And by play, we mean his focus on health and well-bring as an inseparable part of his being, which has also led to him becoming one of the Technogym ambassadors. Here's a sneak peak at the evolution of his fitness journey thus far.
What are you fitness goals now, and how have they changed over the years?
I am 56 this year and from being just a gym rat focused on lifting weights, I have sensibly added daily cardiovascular activities that help keep my heart healthy, as well as keep me lean. Honestly, I hated cardio – all types of cardio – but I have been running every day on Technogym's MyRun, which makes cardio easily accessible and fun, in the morning and hitting the weights in the evening.
I have been reading a lot and took time to get my ISSA certification (including PT and nutritionist) and this has helped me work out a holistic plan for myself. The key is sustainability as I want to be mobile until I turn a 100 years old!
What words would you use to motivate people who has never entered a gym in their life?
Start with 5 minutes, then 10, and so on. Start by replacing one meal with a salad, then as you see improvement, make further incremental changes. You cannot undo years of neglect in a week – no matter what your Insta fitness influencer tells you. One step at a time and be consistent. I guarantee you that it will happen.
Sarah Lian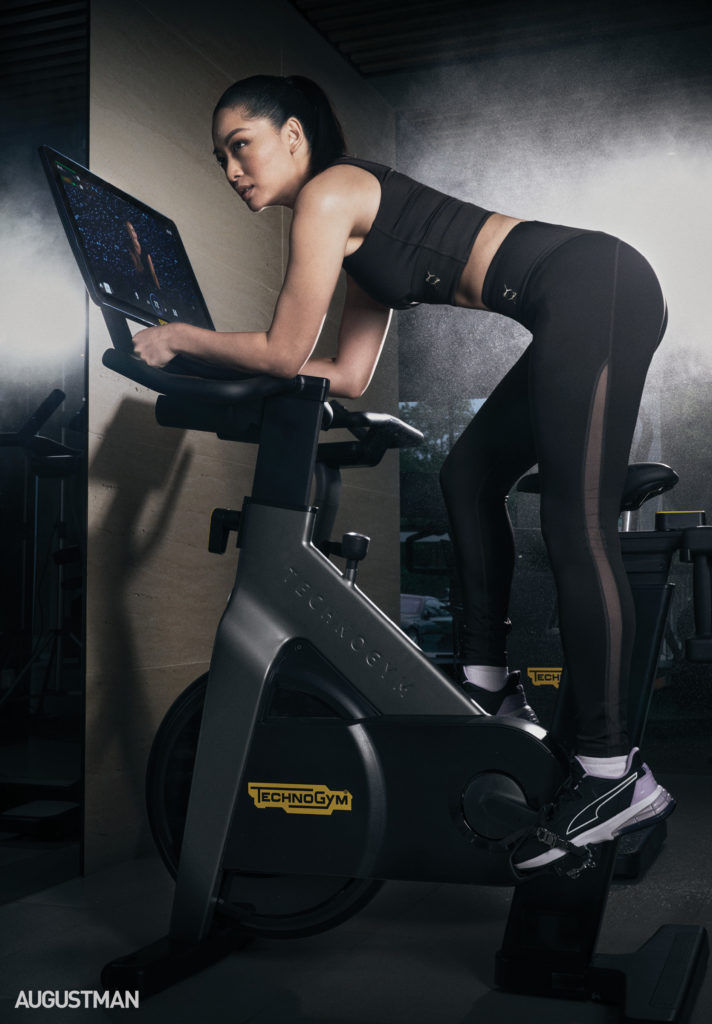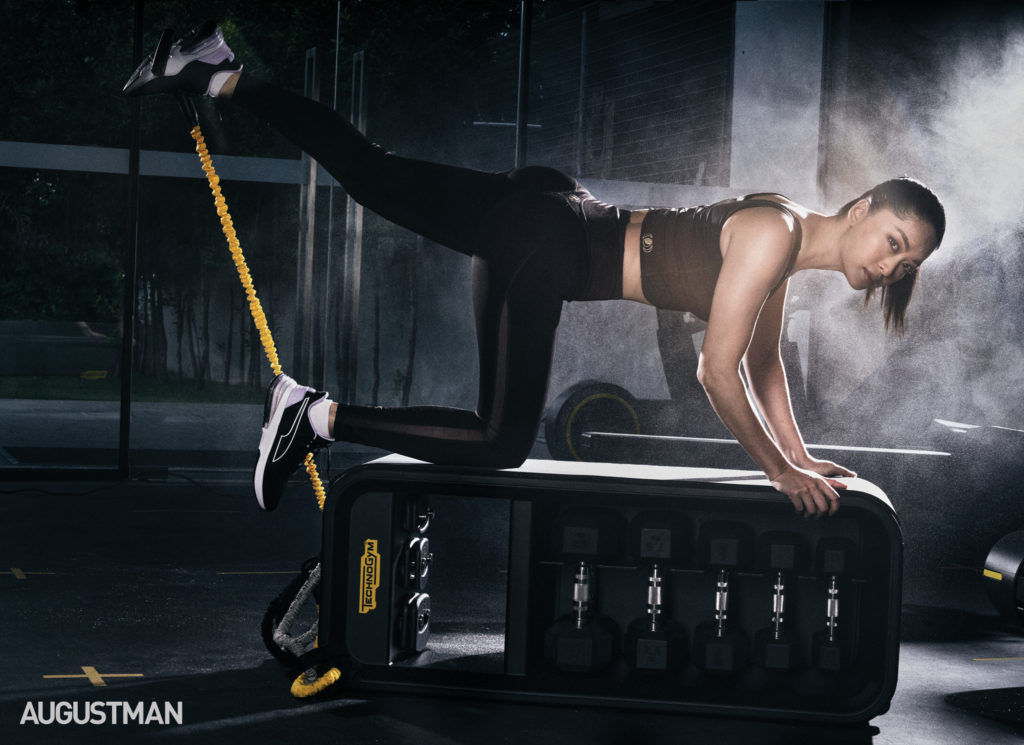 It's all to easy to view Sarah Lian as a super-everything. Apart from being among those listed as Technogym ambassadors, she's the force behind the Suppagood – a boutique talent management and public relations firm that champions female empowerment. She's an actress that's done numerous TV and movie projects across North America and Asia. Not to mention her elegant hosting of both live and recorded entertainment programmes. She's even lent her distinctively sultry tone to commercial voice work. But what we love most is the way she follows her heart and puts 100% into everything she does. Even when it comes to the hard things. We adore her candid views on the hardest part of getting your sweat on – that small frame of time when you've put on your gym wear but you just can't seem to get off your bum and hit the action button. We've all been there and Sarah's strategy of constantly keeping the bigger picture in view is one we all need.
What do you hate and love about working out?
I hate the 10 minutes before work out because it feels like I have to move mountains in order to do that. But fast forward a good workout and I love the feeling after a good sweaty workout, the endorphins are pumping, and I know it was time worth spending.
Think of that one friend that hates exercise. How would you train them?
First, I would tell them not to put so much pressure on training, to find something enjoyable about it and bridge their mindset to having fun. If they associate exercise as a negative thing, it's important to shift out of that block in order to have a formidable start. Forcing them to train will not have a lasting impact. Once we've got past the mental block, we can start training.
Reshmonu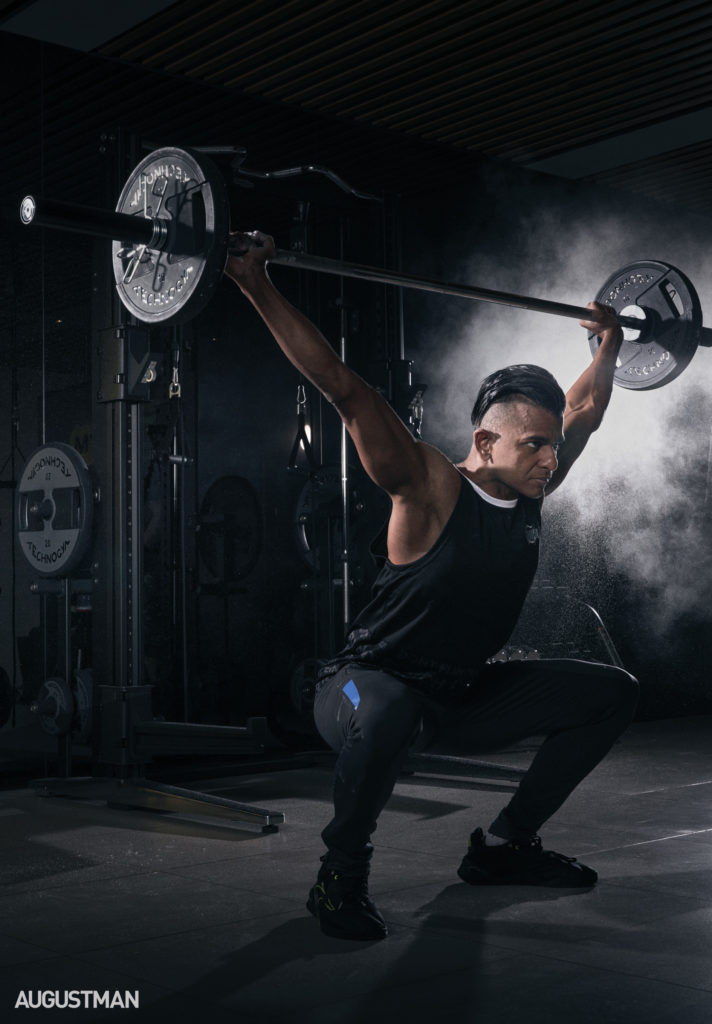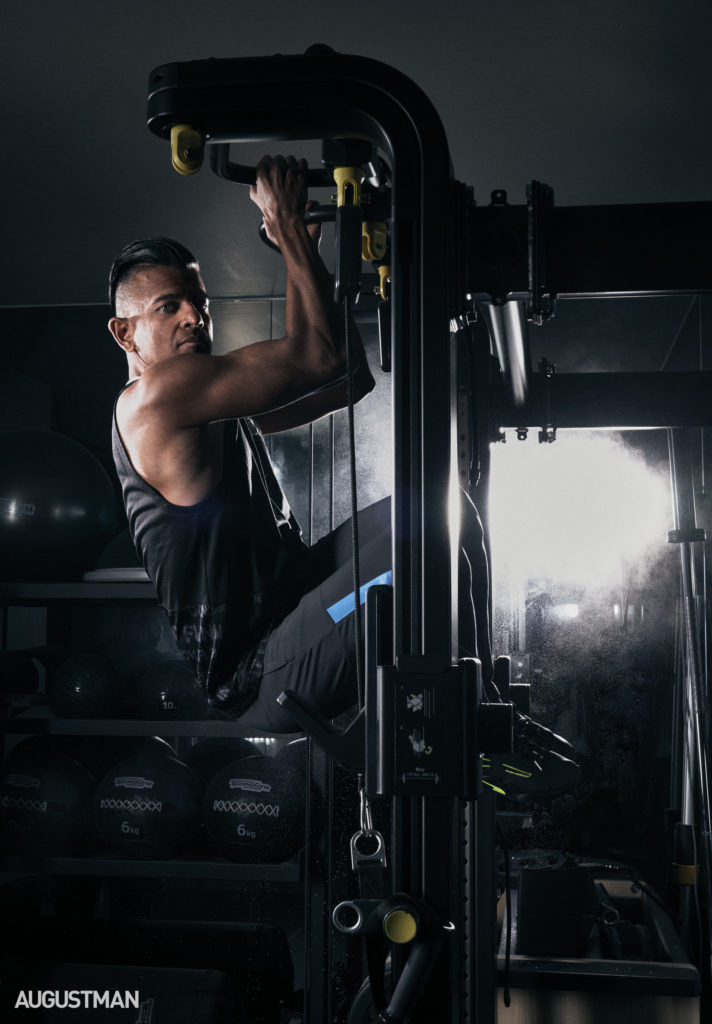 We can all agree that the entertainment business can be a difficult, almost cruel, enterprise. And one that's been known to kick an act when they're down. In turn, even successful musicians can find themselves without an audience as soon as the creative well runs dry. Nevertheless, through the mist of one-hit wonders and short-lived careers, Resh has been a certifiable mainstay. As an artist, he's endured through the years and kept pace with the industry's shape-shifting landscape. Constantly developing and growing as a personality, Resh continues to entertain a broad and loyal fanbase. Here's his views on leveraging his fitness as a crucial part of his life's journey.
Who's your greatest fitness icon / inspiration and why?
I would have to say my head coach, Mr Jonathan Wong (from Pushmore Fitness Centre). His continuing drive to help both coaches and people like me to improve in form, technique and structure. His ability to conform and adapt to the ongoing evolution of fitness… definitely puts him on the top of my list.
What words would you use to motivate a person who has never entered a gym in their life?
If you can't get your physique in check then then how do get your mind to work? It's never too late to change!
Photography: Kimmun/ Hopscotch Studio; Art direction: Joyce Lim; Make-up: Joey Yap; Hair: Nicole Ng
To read the full interview, pick up a copy of the November/ December 2021 issue