In today's fast-paced world, a healthy diet is no longer just a means to maintain optimal weight, but it is a way to keep the body and mind well-functioning and prevent diseases. However, with the increasing use of artificial ingredients in various products, a paradigm shift to return to the basics and adopt all things natural and organic is observed. Among these changes that promote a healthy lifestyle, a traditional Mediterranean-style diet has shown promising results in lowering the risks of dementia.
At first, the very idea of Mediterranean food might make you think of all the scrumptious cuisines from Mediterranean countries, such as Greek lamb chops or olive-oil-drizzled pasta from Italy. This eating plan helps keep brain health in check, blood sugar under control, and maintain heart health. Not just that, a study published on 14 March 2023 in the BMC Medicine medical journal states the Mediterranean diet has the potential to lower the risks of dementia by nearly a quarter.
The traditional Mediterranean diet: Food list, meal plans, dementia risk benefits, and recipes
What is the Mediterranean diet?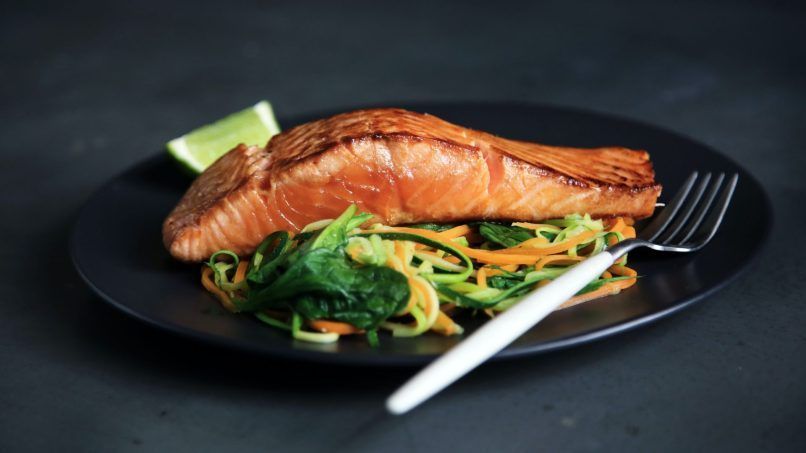 According to Healthline, the Mediterranean diet largely uses plant-based foods that are typically eaten in countries bordering the Mediterranean Sea such as France, Spain, Greece and Italy.
This traditional diet plan comprises fresh fruits, vegetables, legumes, seafood, nuts, whole grains, olive oil and heart-healthy fats. It is believed to have a "protective effect" against dementia, despite a person's genetic history, says a study involving data from 60,000 British people. As per the research published by BMC Medicine, the Mediterranean diet may reduce the risk of memory loss by 23 per cent.
As per an NBC report, those participating in the study consumed less red meat, avoided highly processed foods and cut down on their sugar intake. Over a decade, out of the survey group, 882 cases of dementia were reported, but those who adhered to the Mediterranen diet show positive results of reduced chances.
What does the Mediterranean diet include?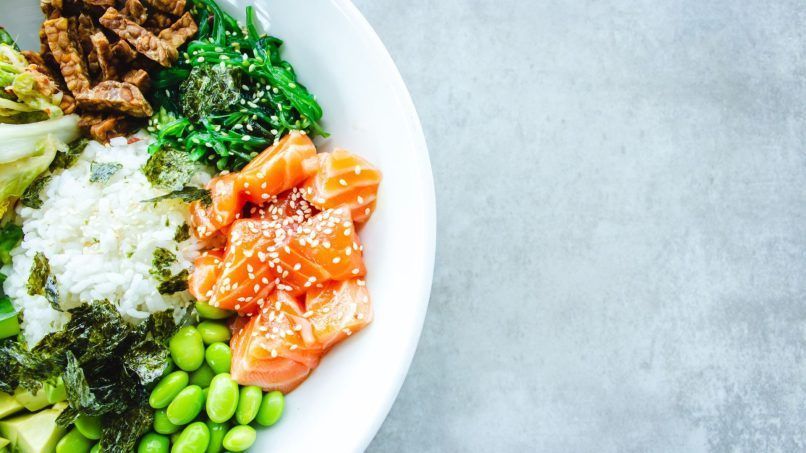 Since the Mediterranean diet is an amalgamation of healthy offerings from different countries, it can be difficult to devise a fixed eating regime for it. And, while a 'healthy eating' pattern might get monotonous after a while, this diet has a lot of scope to keep the serving interesting and flavourful.
To follow a Mediterranean diet, include fresh fruits and vegetables in your meals daily. Spinach, broccoli, tomato, cauliflower, brussels sprouts, carrot, strawberry, fresh fig, apple grapes and other seasonal produce should also be consumed regularly.
You can also eat seafood and fatty fish such as tuna, salmon, herring, sablefish (black cod) and sardines, and shellfish like mussels, oysters and clams are allowed twice a week. Rich in omega-3 fatty acids, these dishes are also pivotal in preventing brain and heart diseases.
The Mediterranean diet also has room for lean meat such as chicken, quail and duck. You can also add poultry products in moderation. Dairy products, such as yoghurt and cheese (such as feta), can be consumed in reasonable amounts. Opt for a low-fat diet, which enhances the good cholesterol and healthy fats needed by the body.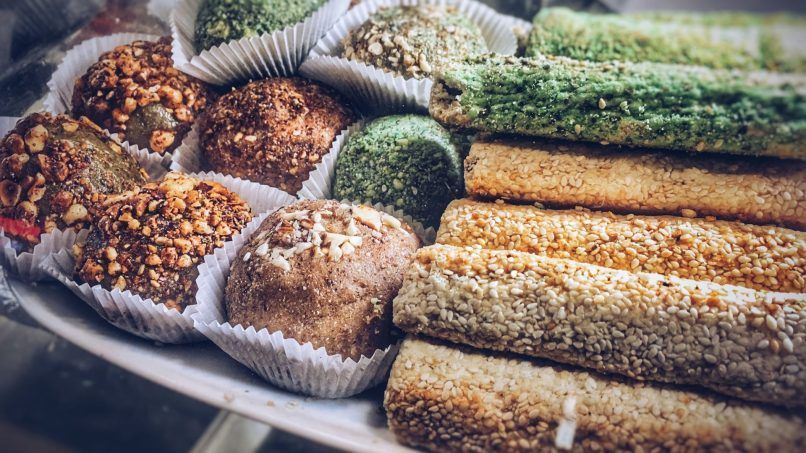 In addition to fish oil, it is important to include other healthy fat in your meals. Extra virgin olive oil, avocado and olives serve as good sources for the same. Besides these, nuts like almonds, walnuts, macadamia nuts, hazelnuts, cashews, pumpkin and sunflower seeds make for healthy snacking options.
You can also add almond butter and peanut butter to your breakfast but make sure to do so moderately. Legumes and whole grains such as brown rice, corn and barley, which are rich sources of protein and fibre, should also be consumed in small amounts.
Additionally, try making a completely vegetarian meal once a week to cut down on the meat intake. Simple steps like having whole-grain bread, adding chia seeds and increasing the levels of dietary fibres do not need much effort.
Although the Mediterranean diet allows reasonable amounts of tea and coffee and one glass of wine, it limits other alcoholic beverages.
Although it can be considered one of the healthiest eating patterns, according to Healthline, it doesn't have any concrete rules or guidelines.
What to avoid in the Mediterranean diet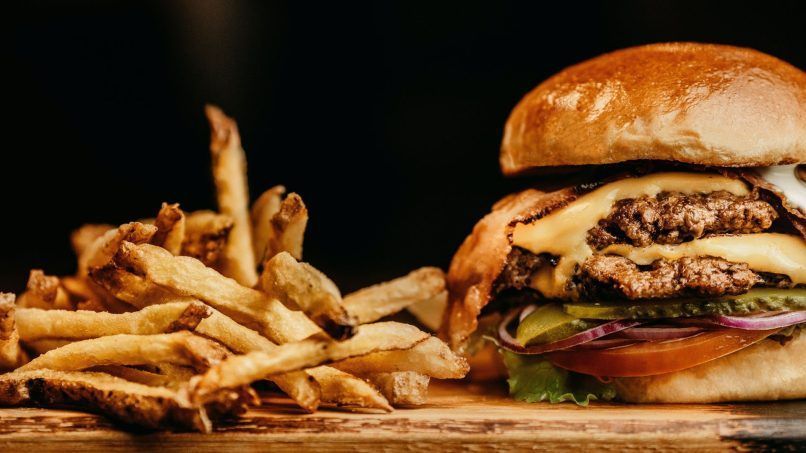 In the Mediterranean diet, it is crucial to ditch regular saturated fat and trans fat products such as margarine, butter and processed foods. It is also important to avoid red meat to lower the risks of cardiovascular diseases.
The Mediterranean diet also limits refined carbohydrates, refined oils and sugar. Hence, you'll have to cut down on fast food, ready-to-eat microwavable meals, deli meats, white bread, and refined grains, which are low in fibre and increase the chances of heart disease. Additionally, these are high-calorie foods which can lead to weight gain and obesity.
Cutting down on alcohol and smoking is also important as part of this healthy diet. You can choose a more low-carb diet and make meals with plant foods that are not only healthy, but also delicious and refreshing.
Health benefits of the Mediterranean diet, reducing the risk of dementia and more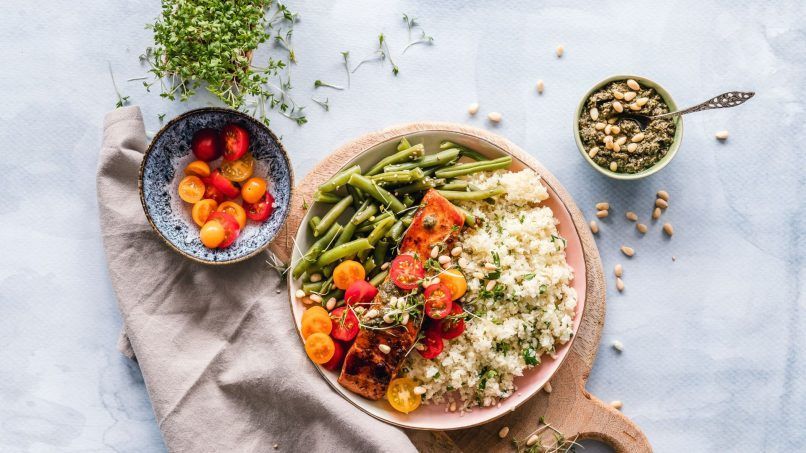 A diet that restricts saturated fats promotes whole grains and fresh fruits and largely uses plant-based foods will naturally have a lot of health benefits, not just in lowering the risks of dementia and Alzheimer's disease. The Mediterranean diet is also effective in keeping tabs on cholesterol and blood sugar levels.
According to Johns Hopkins Medicine, a 2013 study from Spain reveals "Mediterranean style of eating reduced heart disease risk by 28 to 30 per cent." In another 2013 study including a diverse group of 6,229 American women and men from ages 44 to 84 over eight years, Johns Hopkins researchers found that when such an eating pattern is coupled with regular exercise, no smoking and a healthy weight, it has improved cardiovascular health and overall lifestyle quality.
The Mediterranean diet is also found to be impactful in slowing plaque build-up in arteries and cooling off inflammation. Plus, it is also believed to reduce the risks of stroke and certain types of cancer, help protect from chronic cognitive diseases, and slow the rate of brain ageing.
Additionally, consuming fresh seasonal fruits and vegetables not only accelerates weight loss and keeps you agile but also uplifts your mental health, preventing signs of depression or any other ailment.
Recipes: easy dishes to make in a Mediterranean diet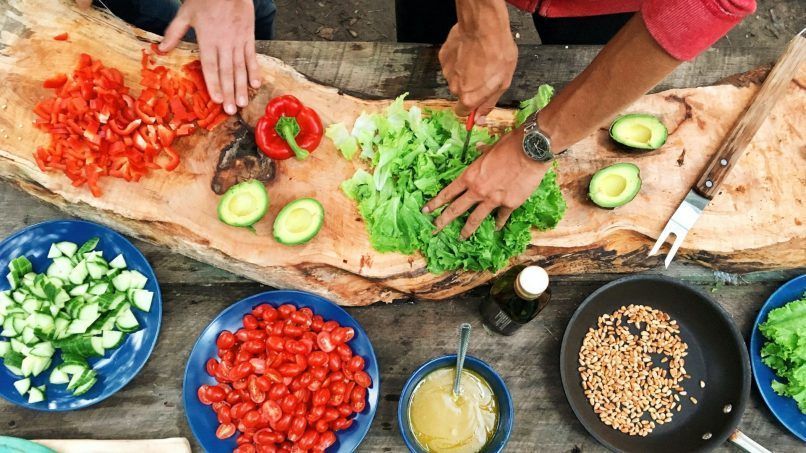 The Mediterranean diet gives ample scope for whipping up some lip-smacking cooking. From typical Mediterranean dishes with a healthy spin to some delectable salads, whole grain pizzas, pasta and grilled fish, these dishes are reasons more than enough to shift to this eating pattern.
Mediterranean grains bowl with lentils and chickpeas
Ingredients: Early virgin olive oil, salt, 1 zucchini squash (sliced into rounds), 2 to 3 cups cooked farro, 2 cups cooked brown lentils or from canned lentils (drained and rinsed), 2 cups cooked chickpeas or from canned chickpeas (drained and rinsed), 2 cups cherry tomatoes (halved), 2 shallots (sliced), 2 avocados (skin removed, pitted and sliced), 1 cup fresh chopped parsley, handful pitted kalamata olives, crumbled feta cheese (optional)
For the dressing: ⅓ cup extra virgin olive oil, 2 ½ tbsp fresh lemon juice, 1 garlic clove, minced, 2 ½ tsp quality Dijon mustard, salt and pepper, 1 tsp Za'atar spice, ½ tsp ground Sumac
Method: In a non-stick pan or skillet, heat 2 tbsp olive oil over medium-high heat until hot but not smoky. Add the sliced zucchini and sauté on both sides until tender. Remove and place it on a paper towel to get rid of any excess oil, and season lightly with salt.
Add the dressing ingredients to a mason jar. Close the lid tightly, and shake it well. Set aside and shake just before use.
Divide the cooked farro, lentils and chickpeas equally in four dinner bowls. Add cooked zucchini, tomatoes, shallots, avocado slices, parsley and kalamata olives to them. Season lightly with salt and pepper, and add Za'atar, as per taste. Drizzle a bit of the dressing on top (about 2 tbsp per bowl). You can also garnish with some crumbled feta cheese for a different texture.
Serve at room temperature or, if the farro and pulses are freshly cooked, serve it warm. It's best to mix the ingredients in each bowl to allow the dressing flavours to infuse. To add some more sauce, serve some extra dressing on the side.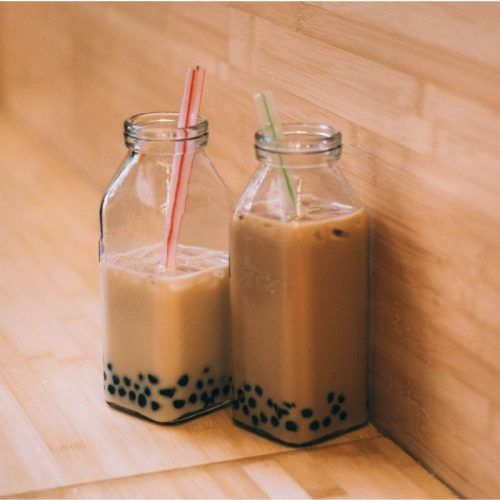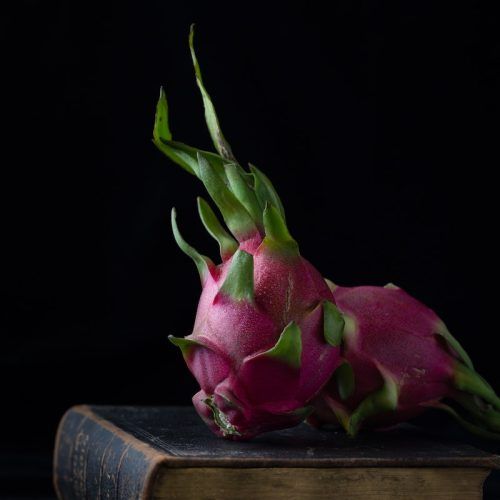 Egg sandwich with rosemary tomato and feta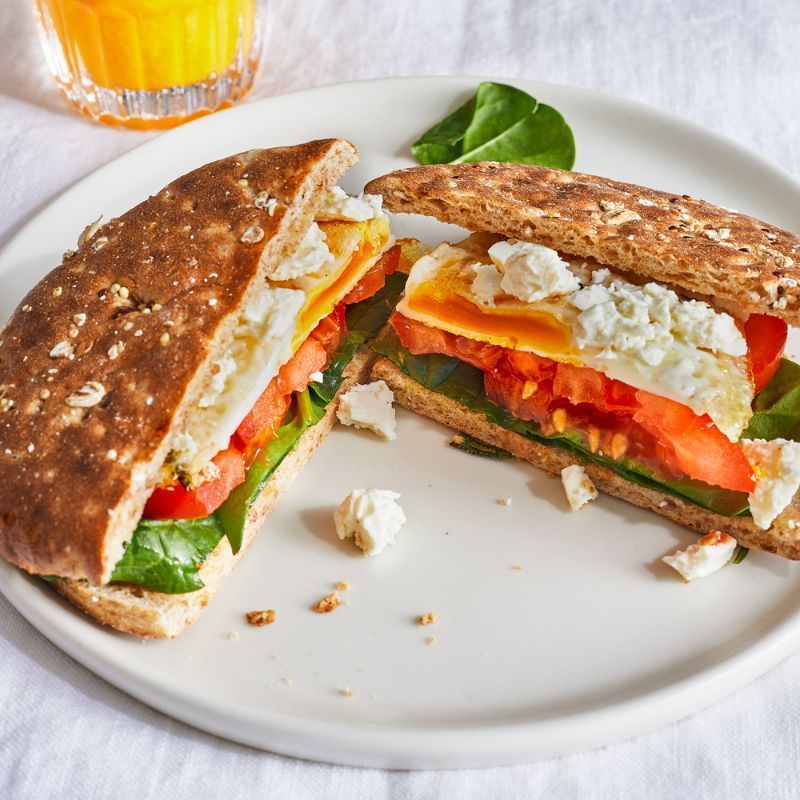 Ingredients: Multigrain sandwich bread slices, 4 tsp olive oil, 1 tbsp snipped fresh rosemary or 1/2 tsp dried rosemary, crushed, 4 eggs, 2 cups fresh baby spinach leaves, 1 medium tomato (cut into 8 thin slices), 4 tbsp reduced-fat feta cheese, ⅛ tsp kosher salt, freshly ground black pepper
Method: Preheat the oven to about 190 degrees Celsius. Brush the cut sides of the sandwich thins with 2 tsp of olive oil. Place them on a rimmed baking sheet and toast in the oven for about 5 minutes or until the edges are light brown and crisp.
Meanwhile, in a large skillet, heat the remaining 2 tsp of olive oil and the rosemary over medium-high heat. Break eggs, one at a time, into the skillet and cook for about 1 minute or till the whites are set but the yolks are runny. Break the yolks with a spatula and cook on both sides. Once done, remove from heat.
Place one sandwich bread slice on each serving plate. Add spinach and finish each with two tomato slices, an egg and 1 tbsp of feta cheese. Season with salt and pepper as per taste. Place another slice of bread on top and serve.
Baked salmon with garlic cilantro sauce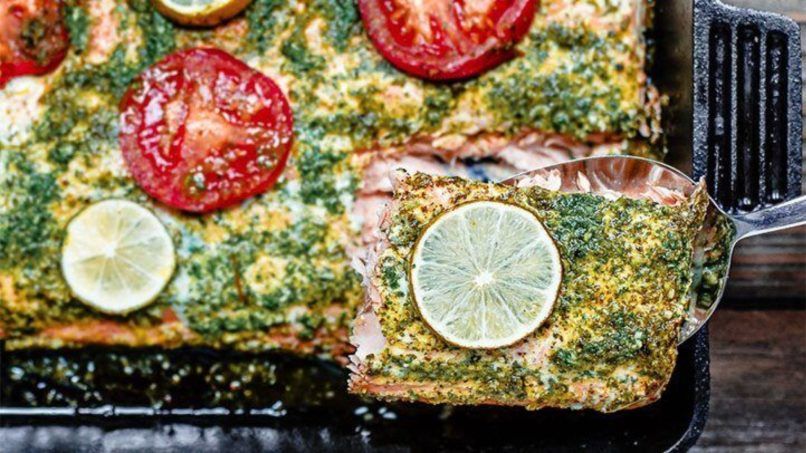 Ingredients:
For the garlic cilantro sauce: 4 to 6 garlic cloves (chopped), salt, 1 bunch fresh cilantro (stems trimmed by only about 2.5 cm), ½ cup extra virgin olive oil, 1 lemon juice
For the salmon: 1 kg skinless salmon fillet, salt and pepper, 1 large tomato (sliced into rounds), ½ lime (sliced into rounds)
Method: Preheat the oven to about 218 degrees Celsius. In the bowl of a small food processor, add all the ingredients for the garlic cilantro sauce. Blend until everything turns into a smooth sauce.
Place the salmon fillet in a lightly oiled baking pan and season with salt and pepper. Gently rub the garlic-cilantro sauce on top of the salmon fillet and spread it to coat the fish evenly.
Place the tomato and lime slices on top of the salmon fillet. Place the baking pan in the top half of your heated oven and bake it for 4 to 6 minutes, or until it is well done and turns moist pink.
Test the temperature with a thermometer, and remove the salmon from the heat when it is between 52 degrees C and 54 degrees C. Cover the fish lightly with foil and let it rest for another 5 to 8 minutes to finish cooking.
If you have some extra garlic-cilantro sauce, pour it into a small bowl to serve with the salmon.
Charred shrimp, pesto and quinoa bowl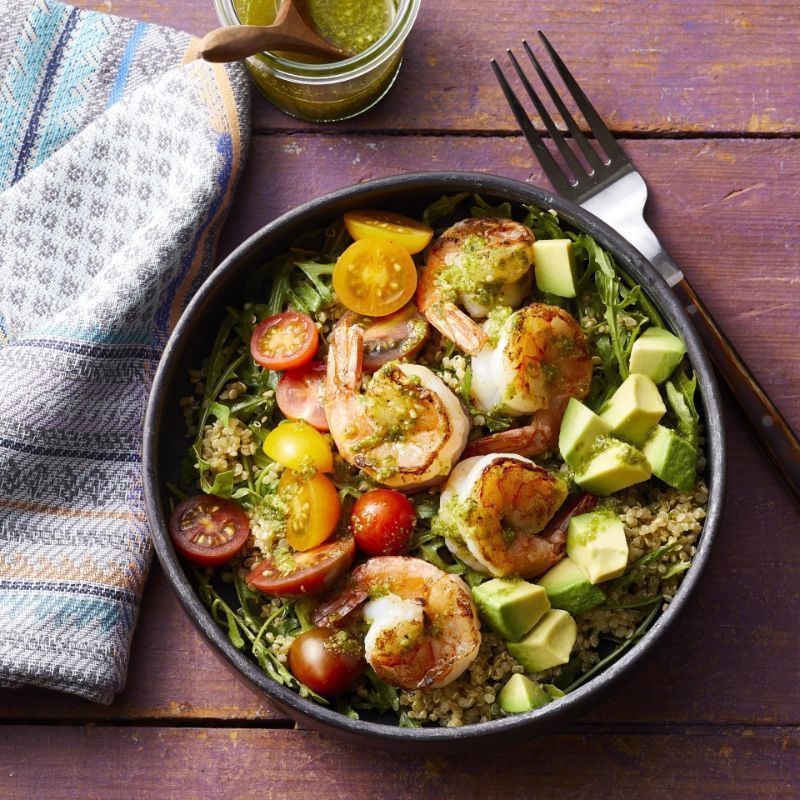 Ingredients: ⅓ cup prepared pesto, 2 tbsp balsamic vinegar, 1 tbsp extra-virgin olive oil, ½ tsp salt, ¼ tsp ground pepper, 453g peeled and deveined large shrimp (16-20 count), patted dry, 4 cups arugula, 2 cups cooked quinoa, 1 cup halved cherry tomatoes, 1 avocado, diced
Method: For the vinaigrette, whisk pesto, vinegar, oil, salt and pepper in a large bowl. In another smaller bowl, set aside 4 tbsp of the mixture.
Heat a large cast-iron skillet over medium-high heat. Add shrimp and cook for about 4-5 minutes. Keep stirring until slightly charred. Remove to a plate.
Add arugula and quinoa to the large bowl with the vinaigrette and toss to coat evenly. Divide the arugula mixture between four bowls. Top it with tomatoes, avocado and shrimp. Drizzle each bowl with 1 tbsp of the reserved pesto mixture. Serve at room temperature.
Conclusion
There is no doubt that a light and hearty Mediterranean diet is packed with flavours and immense nutritional value. But according to Healthline, it doesn't have any concrete rules or guidelines.
Some studies have contradicted these findings, indicating the Mediterranean diet is healthy. For instance, the NBC report also states research published in October 2022 which deals with the medical data of 28,025 Swedes. It says that this diet does not have any effect on maintaining proper brain functioning and lowering the risk factors of dementia.
So, in case you are opting for this diet with a purpose, it is advised to consult a doctor before adding this diet to your healthy eating habits.
(Main and feature image: Courtesy Jez Timms/ @jeztimms/ Unsplash)
This story first appeared in Lifestyle Asia Singapore
written by.
Trinetra Paul
Trinetra is an ardent foodie and bibliophile who writes about films, travel, food and lifestyle. As a writer and literature student, slam poetry and storytelling are her go to jam. When not working, Trinetra is busy looking for her next place to visit or binge-watching Instagram videos for travel inspiration.