Immense sporting fervour, success stories of underdogs, iconic players and nail-biting competition — there are more reasons than one behind why football is a religion for some. And, in 2022, Lionel Messi put an end to the debate as to who is the GOAT in football in the FIFA World Cup. While the records made and broken, pique the interests of not just football fans but almost everyone, the net worth and earnings intrigue all too. And so, it is indeed interesting to take a look at the highest-paid footballers in the world.
While Portuguese icon Cristiano Ronaldo bowed out of the 2022 FIFA World Cup in the quarterfinals against Morocco, the Argentine giants defeated Kylian Mbappé and the French squad in the finals to lift the coveted golden trophy. And, though this might mean the FC Barcelona star rightfully proved to be the greatest player, Mbappé stole the show and won hearts with his ferocious attacks and gaming spirit.
What contributes to the earnings of the world's highest-paid football players
Massive salaries from tournaments, such as the Premier League and Euro Cup aside, players earn through endorsements, club transfer fees and signing bonuses.
It is rather interesting to note that since 2014, this is the first time that Lionel Messi and Cristiano Ronaldo no longer hold the apex positions in terms of income. According to Forbes, when the two crossed the USD 100-million mark in annual income for the first time in 2018, they were well into their 30s; while Mbappé achieved the feat when he was just 23. However, after the Al Nassr deal, Ronaldo is back at the top of the order and holds the apex position as the highest-paid football player, mentions a Mint report.
The Forbes list of the highest-paid footballers is created by combining both on and off-field earnings for the 2022-2023 season. The parameters include "base salaries and bonuses, and off-field estimates that reflect annual cash from endorsements, licensing, appearances and memorabilia, as well as businesses operated by the players."
With Erling Haaland of Manchester City becoming the highest-paid player in the Premier League games, let us see what is the income of the richest stars of the football world.
Here are the highest-paid football players of the 2022-2023 season
(Main and featured image credit: Cristiano Ronaldo/ @cristiano/ Instagram)
Jump To / Table of Contents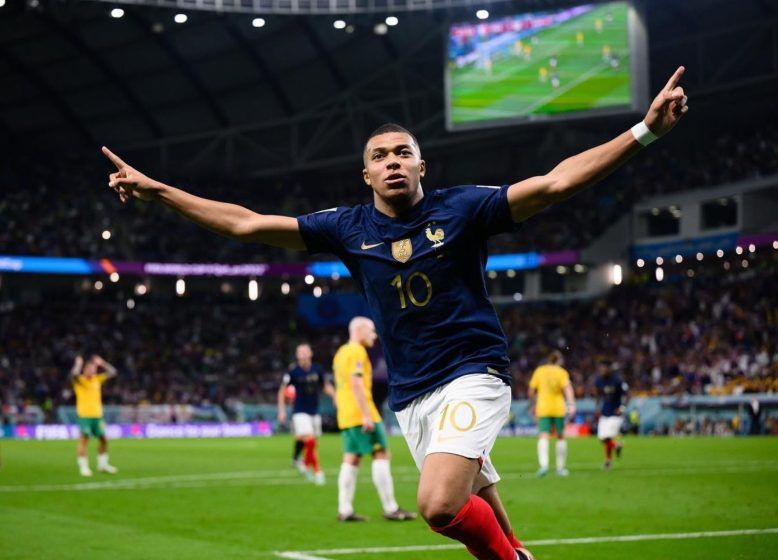 Forbes forecast the French player to earn USD 128 million before taxes and agents' fees in the 2022-2023 season. It comes as no surprise that the country would want to hold on to their star player, and when a rumour arose that Mbappé would join La Liga's Real Madrid, it even led French President Emmanuel Macron to request him to stay back with his home club Paris Saint-Germain. Mbappé even signed a three-year deal with the Ligue 1 club.
Though the details of this new contract are kept under wraps, Forbes mentions that Mbappé "will collect roughly $110 million between his salary and a share of his signing bonus for this season."
And, all this comes after the estimated USD 18 million he earns from annual endorsements of luxury brands such as Nike, Dior, Hublot, Oakley and Panini.
The global icon and the highest-paid football player has appeared on the cover of EA Sports' FIFA video game for the third consecutive year, founded his own production company named Zebra Valley and joined the NFT platform Sorare as both an ambassador and an investor. He is also quite popular on Instagram with 94.6 million followers.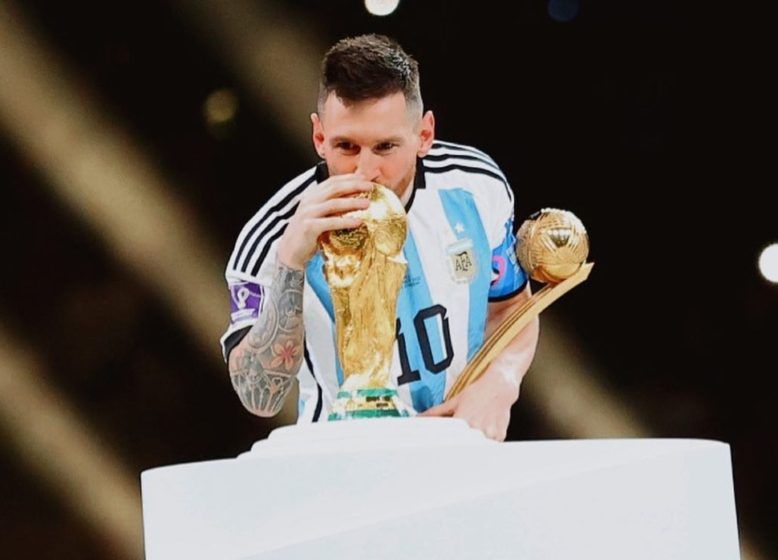 The undisputed GOAT of football, Messi is the next most expensive player in the world, just behind his Paris Saint-Germain mate Mbappé. With a forecast income of USD 120 million (USD 65 million on-field and USD 55 million off-field), Messi's earnings are expected to have increased by 20 percent after his World Cup win as per Forbes.
An Economic Times report states, he earns about USD 1,165,000 (GBP 960,000) a week. And while he was ready to sign a contract with Barcelona FC for USD 1.33 million (GBP 1.1 million) per week before taxes, the deal couldn't go through due to La Liga financial rules and he eventually signed up with PSG for over USD 60 million before taxes, which roughly translates to over USD 30 million a year after taxes as base salary. Another additional USD 30 million or so contributes to his income from external endorsements such as Pepsi and Adidas.
His social media game is also quite on point with 418 million Instagram followers.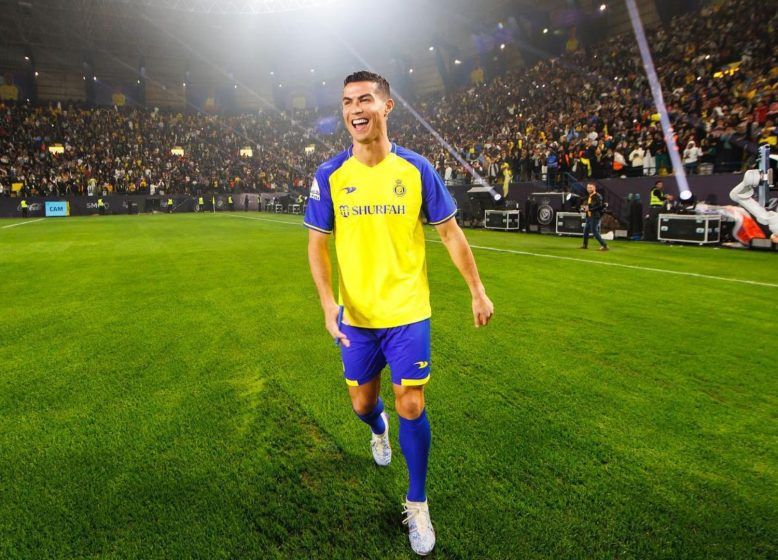 The former Juventus and Manchester United star recently made headlines after joining the Saudi club Al-Nassr FC in late December 2022. Since he did not have any offer at hand at the time, Ronaldo decided to go ahead to join the club. He will earn USD 210 million per annum in the region from his lucrative new contract. In fact, according to the contract, he will play for Newcastle United if the team qualifies for the Champions League. This deal makes him the highest-paid footballer in the world as on 11 January 2023. His total earning is over USD 128 million after this new contract.
While Forbes names him the third highest-paid player in the 2022-2023 season, Sportskeeda states that he has a net worth of USD 115 million and about 40 percent of the earnings are through heavy-weight endorsements of brands such as TAG Heuer, CLEAR Haircare, Herbalife Nutrition and Nike. Ronaldo also flaunts a massive 531 million Instagram followers.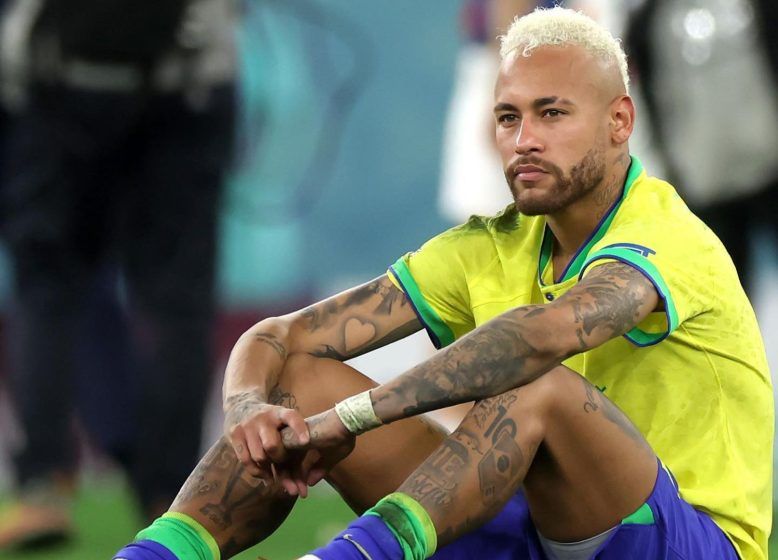 Forbes places Brazilian star footballer Neymar Jr. next on the list of the highest-paid players in the world for the 2022-2023 season with an income of USD 87 million. His Instagram presence is also strongly growing with 201 million followers.
In 2017, he created history when PSG acquired him from Barcelona for a whopping USD 263 million, the highest transfer fee ever. His net worth includes a salary of USD 70 million from the French club and his other earnings are estimated to be about USD 25 million from brand endorsements such as Puma and Red Bull. Netflix also has a documentary on him — Neymar: The Perfect Chaos — which rolled out on 25 January 2022.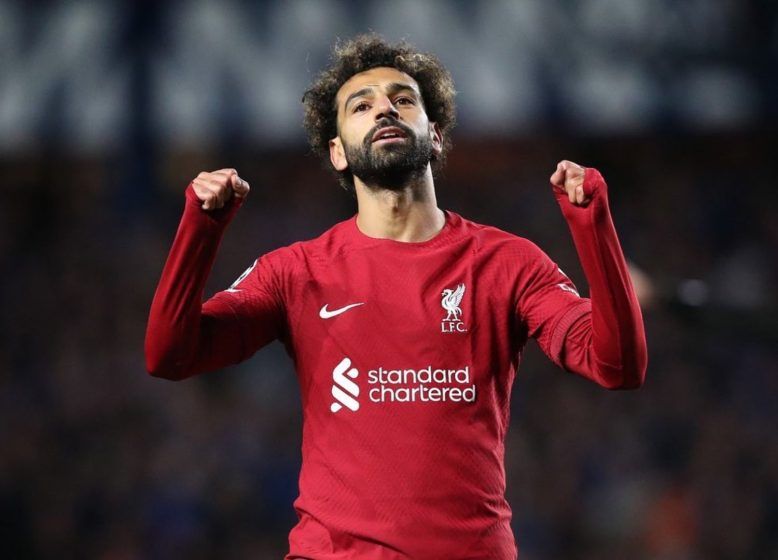 The Egyptian king has a total earning of about USD 53 million, which includes an on-field income of USD 35 million and a lucrative out-of-field income of USD 18 million.
With a weekly salary of about USD 427,000, the Liverpool star is undoubtedly one of the best players and quite a marketable person. In 2022, he was quite instrumental during the Premier League and the tournament trophy for England. He was awarded the Golden Boot for the games and was named England's Men's Footballer of the Year and Playmaker of the Season.
Besides Adidas, some of his other sponsorship deals include Pepsi, Vodafone and Uber. Such deals are justified by his impressive social media base of 55.7 million followers. Next on the list of highest-paid football players is Manchester City star Erling Haaland. Forbes mentions that the Norwegian icon earns USD 39 million per year with nearly USD 4 million through endorsement deals with brands including Hyperice, Samsung and Viaplay.
The most expensive player in the Premier League is expected to see a surge in the numbers as he has signed a five-year contract with Manchester City during which his salary is expected to increase.
Haaland is quite popular on Instagram and has a follower count of 23.1 million.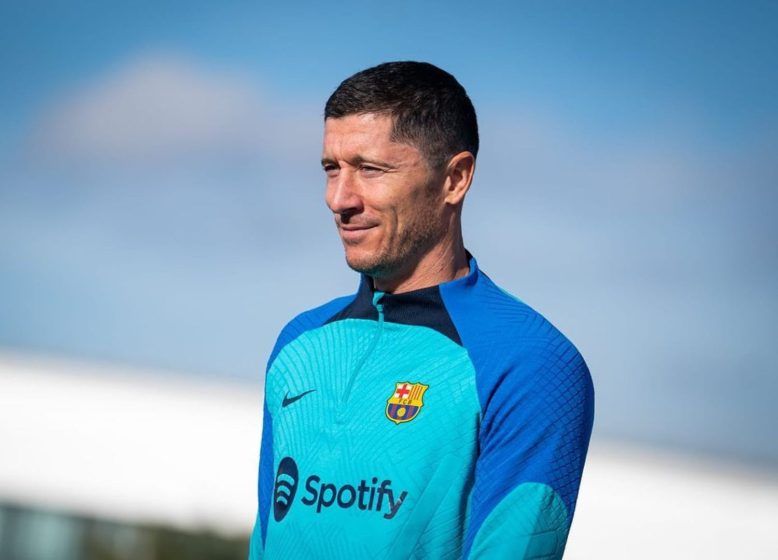 Lewandowski has an income of USD 35 million. In 2022, FC Barcelona paid a whopping USD 45 million as a transfer fee when they took him over from Bayern Munich.
His own clothing brand RL9 and the endorsement deal with the likes of Nike contribute to his income. His Instagram account also flaunts a follower count of 32.1 million.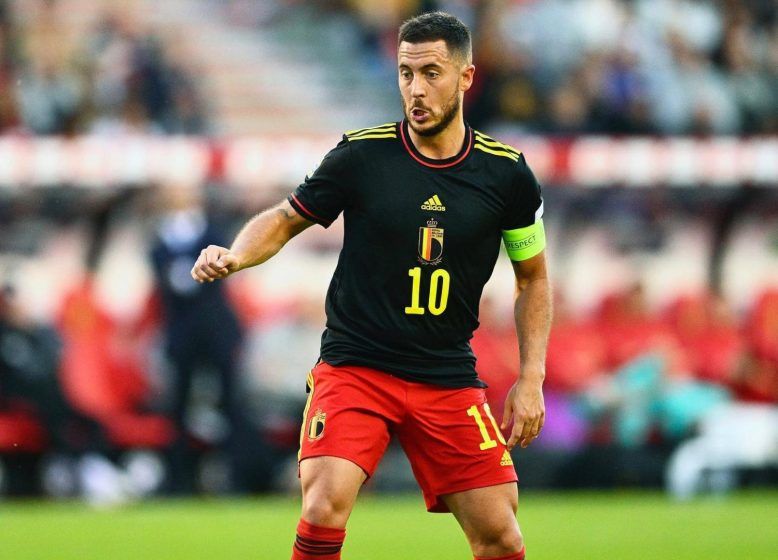 Despite 50 La Liga appearances in four years with Real Madrid, Hazard hasn't been able to score well with the Spanish club. In such a scenario, there have been constant rumours of him returning to Chelsea.
With 27.3 million Instagram followers, Hazard is expected to earn a total of USD 31 million, which includes USD 27 million on the field and about USD 4 million via endorsements. He has also appeared in EA Sports' FIFA 20 video game.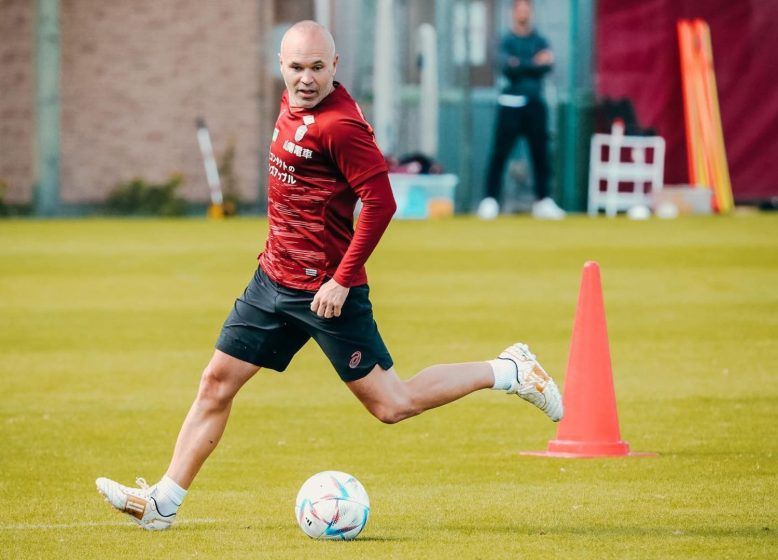 Andrés Iniesta is probably the most senior player here. Forbes states that the Vissel Kobe player has an income of USD 30 million (including USD 25 million on-pitch and USD 5 million off-pitch).
The Spanish footballer has his own clothing brand called Capitten, which debuted with cleats and has made a big name in the Japanese market. He also endorses brands such as Nissan, Asics and Konami and Genelife with an Instagram follower count of 41 million.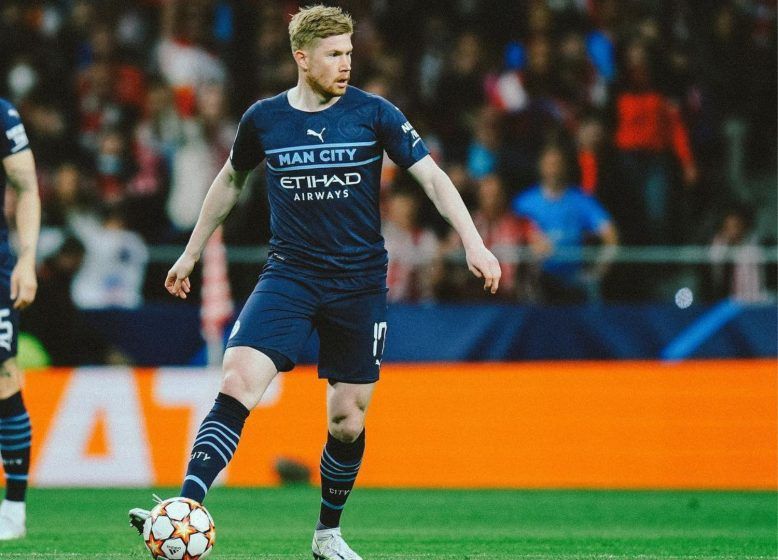 As per the Forbes list of the highest-paid footballers of the 2022-2023 season, Belgium's Kevin de Bruyne has an income of USD 29 million (USD 25 million on-pitch and USD 4 million off-pitch).
He also reportedly has 11 brand endorsements, which include names like Nike, Wow Hydrate, Credit Karma and Therabody.
written by.
Trinetra Paul
Trinetra is an ardent foodie and bibliophile who writes about films, travel, food and lifestyle. As a writer and literature student, slam poetry and storytelling are her go to jam. When not working, Trinetra is busy looking for her next place to visit or binge-watching Instagram videos for travel inspiration.