Litigator and avid cyclist Kitson Foong discovers the joy of outdoor cycling in the comfort of his own home with the all-new Technogym Ride. At 58 years old, Kuala Lumpur-based litigator Kitson Foong has spent his decades-long career defending the underrepresented. As the job can take both a physical and mental toll on him, he knows that his endeavour to preserve civil rights is a marathon, not a sprint.
"I became a civil litigation lawyer because I saw many Malaysians lack the knowledge and know-how to defend themselves properly in court," said Kitson. "But when I take on a client, there is immense pressure to give the best results."
"We all have 24 hours in a day, and for you to be effective at this job, you need to know how to efficiently divide your time to take care of yourself and your client's needs."
As one of the first customers in Malaysia to receive Technogym's latest innovation – Technogym Ride, Kitson has not only found a holistic approach to wellness but also a way to maintain his love for outdoor cycling – from the comfort of his home. TECHNOGYM RIDE
Bringing Outdoor Cycling Indoors
With a strong presence in places such as hotels, commercial gyms, hospitals, and corporate offices, the recent pandemic has allowed wellness specialist Technogym to tap into the home-gym market. Malaysian consumers are now more aware of their personal exercise equipment and how they fit in their homes.
Kitson Foong, an avid road cyclist, has been pursuing this passion hobby for over four decades. Covering all the popular routes in Malaysia and has taken his bikes overseas courses such as in Italy and France. But with a career in law, the need to be in Malaysia is ever-present. "It is difficult to replicate the experience you get from cycling in new places, but family and work come first. That's why Technogym Ride has been a God-send for me," says Foong.
Now, with the cycling machine at home, cyclists can enjoy easy access to their favourite entertainment apps, such as Netflix and Eurosport on Technogym Live. But for an avid cyclist like Foong, the cycle also boasts an immersive digital interface designed to inspire and turbocharge any training routine.
Aimed at providing the ultimate training experience, the interface holds a curtailed interactive and extensive on-demand video library that features guided trainer-led sessions, personalised athletic workouts, and, a favourite of the cycling lawyer, engaging virtual outdoor training.
"I've missed cycling in the South of France for sure. But the interactive component of the Technogym Ride does give that virtual experience that lets me relive those cycling experiences." When Aesthetics Matter
As a luxury wellness brand, Technogym not only provides gym equipment. They also provide an experience. From the durability in their utility to their eye-pleasing aesthetic, the brand urges its customers to approach fitness and health in holistic ways wholeheartedly.
When Kitson Foong designed his new home, he had in mind a space specifically designed to accommodate his workout equipment. But he did not want to have a garage gym; he wanted what he now calls a "wellness centre." From the material used to the influence of Italian design, Technogym fit the bill for a space that promoted wellness of both body and mind.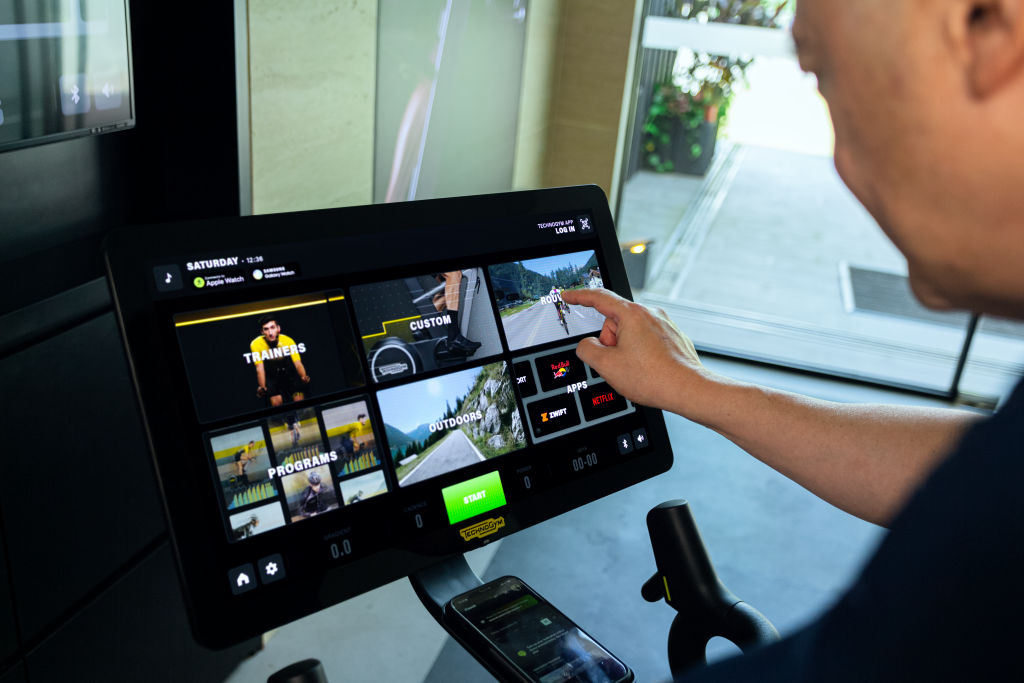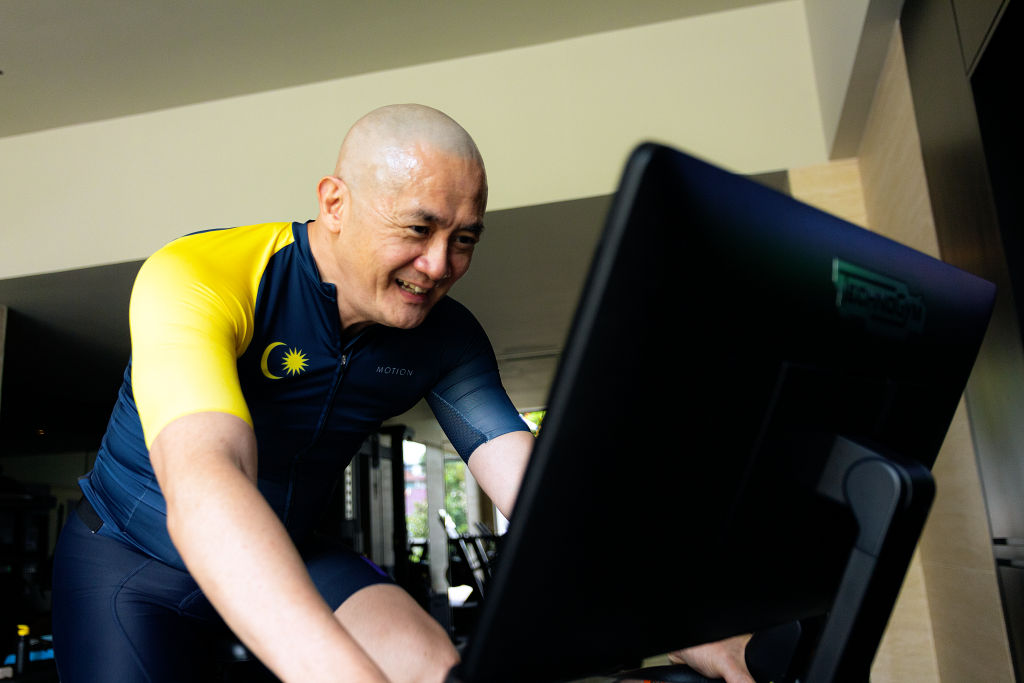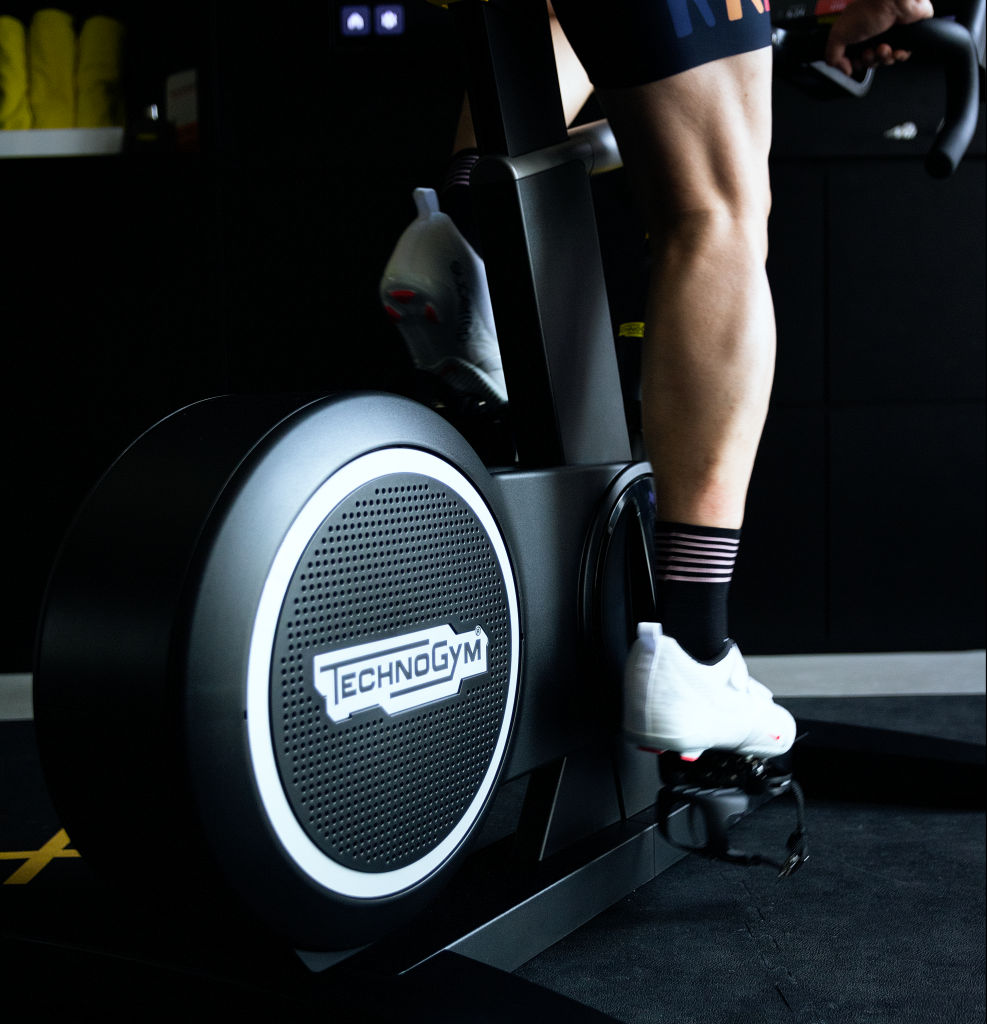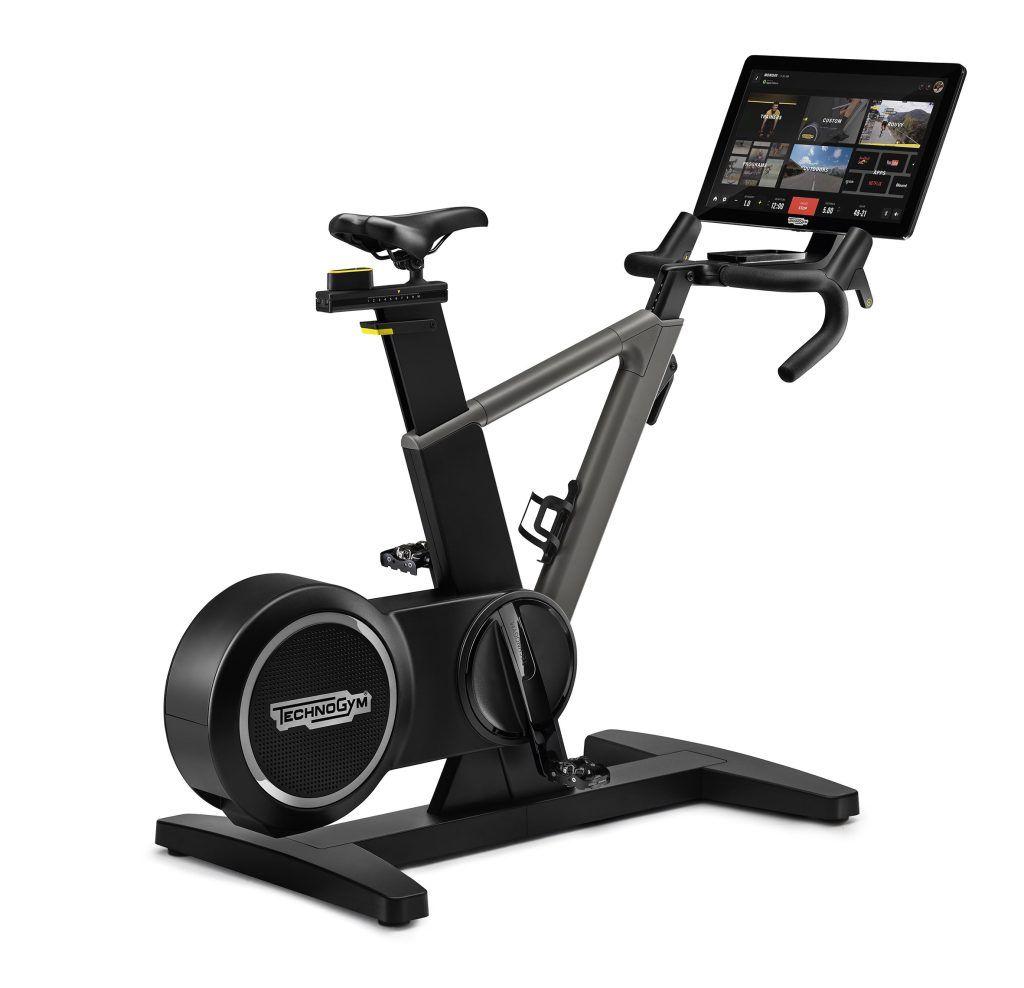 "When deciding what equipment to invest in, we wanted something that could integrate into our home while being able to provide a world-class experience. When we found out Technogym equipment is used by Olympic athletes, the choice became very clear," said Foong. While life is keeping him rooted in Malaysia, Technogym's Ride is helping Kitson look forward to elevating his fitness and keeping his passion for cycling.
DISCOVER THE ALL-NEW TECHNOGYM RIDE
*For hands-0n experience of the all-new Technogym Ride, visit the Technogym Experience Center located at: 69, Jalan Ara, Bangsar, 59100 Kuala Lumpur, Malaysia.