A journey to stardom was never on the cards. As an English Literature undergraduate, Elvin Ng had always viewed lecturing as the ideal and inevitable path for him. However, things took a turn when fate unveiled other plans for the suave actor.
Since his participation in Mediacorp's 2004 variety show, School Belle and the Beau, Ng caught the attention of the broadcaster's producers and parlayed his talent into a contract with the media company in just over a year. Some may think his trajectory to stardom is a fluke, but we think it's kismet. He was a star waiting to be discovered.
In the past 16 years, he has experienced many ups and downs but Ng has never fallen by the wayside nor considered giving up. In fact, these obstacles have sharpened his resolve and driven him to deeper mastery of his craft ‒ catapulting him to artistic excellence and success.
Winning 10 consecutive Top Most Popular Male Artiste of the Year awards, Ng's numerous accolades have seen him expanding his horizons by venturing into other realms.
Have you always wanted to be an actor?
Nope, it was never in the works; I have always wanted to be a lecturer, teaching and educating other literature enthusiasts.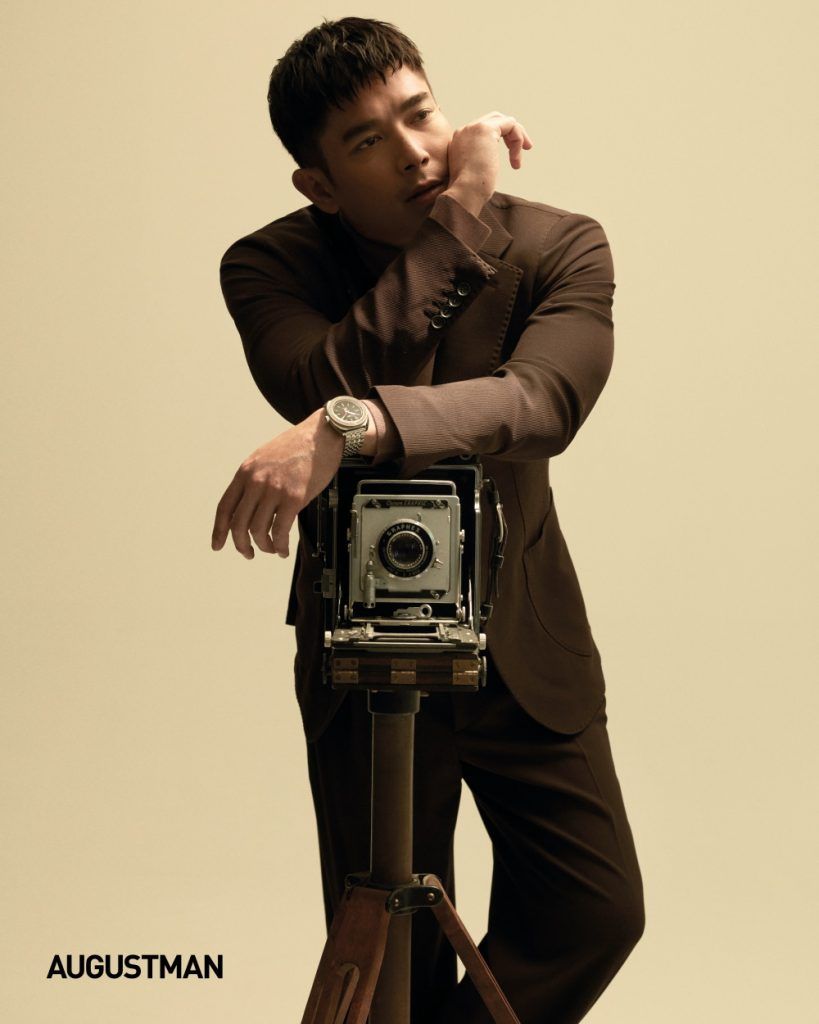 Can you share more about the talent search programme, School Bell and the Beau? How did you prepare for your performance?
The talent show was held in NUS, where I was pursuing an honours degree in English Literature. Honestly, I wasn't very keen on participating as acting wasn't something I thought I could do or planned to pursue. I remembered dropping my number and rushing off to an exam hall after the producers reached out to me in person.
Thereafter, Chong Qing and Belinda Lee, hosts and now Mediacorp colleagues, emboldened me to participate. Regarding the performance, I wasn't expected to do much. All I had to do was keep my eyes open for more than a minute. I blinked after 15 seconds though [laughs]. Though I didn't win, I received an offer. I started on a project-basis contract. After that, I was given a 3-year contract, thanks to how my shows were received.
How do you meld your major with what you're pursuing currently?
Philosophy, linguistics, humanities and literature have been right up my alley. These areas of study made me more sensitive, which, in my opinion, helped me better understand scripts and perform with core emotionality.
Specifically, postcolonialism and postmodernism have helped me find my true identity and be in tune with my surroundings. They make me question things, and I think it's important to always be curious and reflective.
You modelled while pursuing your Bachelor's. Was it difficult to multitask?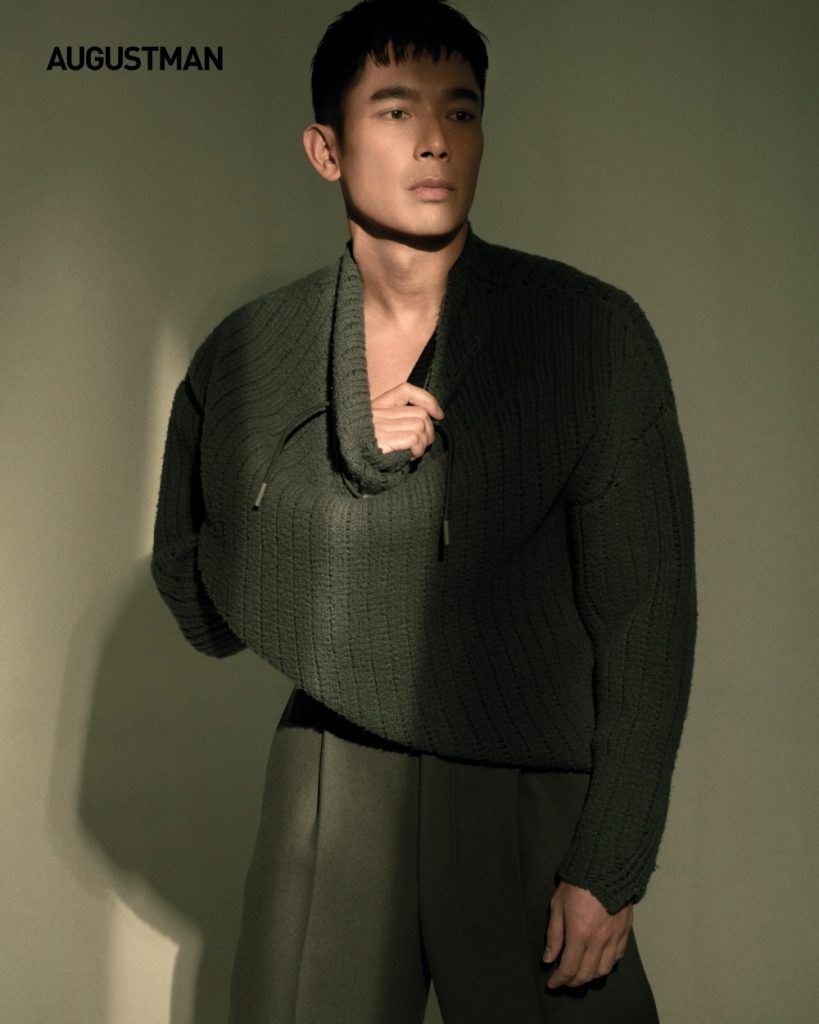 Absolutely. During the first 4 years in school, I gave tuition and modelled over the weekends; I wanted to be financially independent after JC and not rely on my parents. While juggling these pursuits, I was also giving out flyers promoting my tuition services; I refused to pay commission to agencies. Thankfully, I could cramp all my modules in 3 days, giving me more off days to breathe and focus on the other pursuits. I guess I struggled more on the acting portion. I felt like I wasn't ready for show business. Not to mention, my literacy in Mandarin wasn't the best. Can you imagine being a part of multiple projects while having these doubts?
In a competitive industry like show business, have you ever considered giving up? What has been your motivation to persevere?
During the first 3 years of my acting career, I considered leaving. I didn't want to be in the limelight, and I was uncertain about being an actor. Amidst the ambivalence, I was offered several major roles and endorsements. I felt like I still had a lot to prove and refused to throw in the towel. Personally, I leave no room for "what ifs" and regrets. I've always had the drive to pursue something to the best of my abilities. This applies across the board.
What are your tips for aspiring new artists?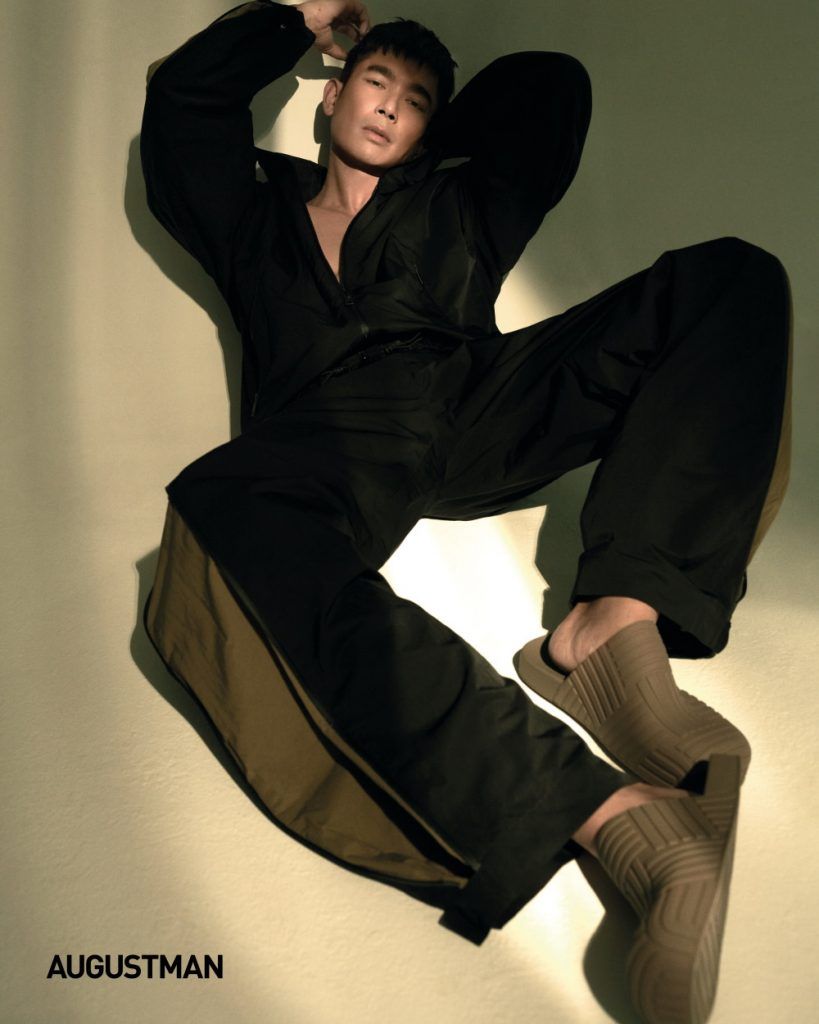 I don't think I'm qualified to give advice. In fact, I think I can learn more from them. These new artists are so much more confident than I was when I first started out. But if there's one piece of advice I can give, I would say: enjoy the moment and go with the flow. Also, it's important to be open and receptive; learning never stops.
What would you tell the Elvin Ng who was just starting out?
Elvin, we did good enough. If not for your perseverance and tenacity, we wouldn't be where we are today. I will continue to do my very best. You will change, but fret not. You will change for the better. You will be happier and feel lighter.
"Free in the liberty of limitations, not in the captivity of freedom." Could you share with us what the quote on your Instagram bio means?
The quote came from a book titled The Famished Road by Nigerian poet and novelist Ben Okri. It employs a unique narrative style incorporating the spirit realm with the world we live in. The protagonist, Azaro, is a spirit child living a mortal life who is constantly harassed by his sibling spirits from the other world. Despite their incessant pleas for him to return to the spirit world, he refuses. It almost seems like he is held captive by the clamour, restricting him from living his best life.
At times, I relate to this. As a public figure, my personal life is scrutinised by the public. I feel an obligation to act a certain way to please the masses. While these constraints may seem pressurising, it comes with a silver lining. It has made me more sensitive and helped me look at things with love and concern. And if you think about it, a world can't survive without constraints. These restrictions for a reason.
Can you share with us more about your publication, Our Epic Little Lives?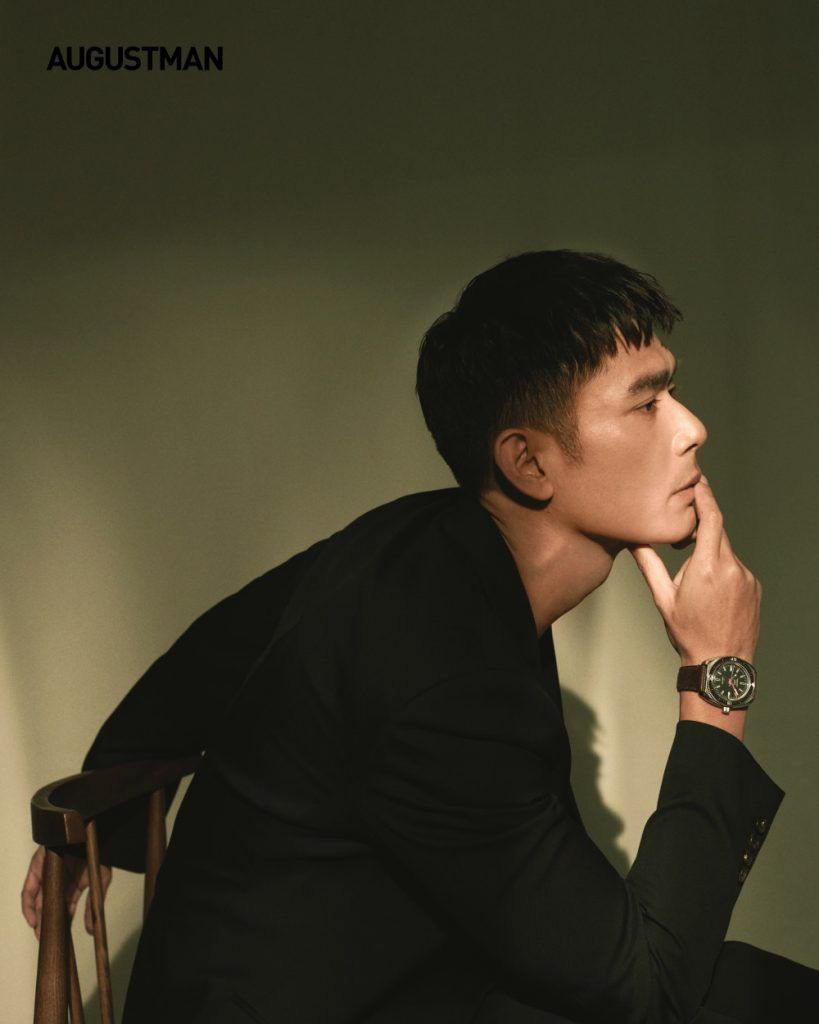 I wrote the book while travelling; it's a part-reality, part fantasy children's literature about how people come to meet and fall in love. It encapsulates a lot of life lessons, similar to the renowned novella The Little Prince.
I've heard that you're leaving for the US to further your craft in acting. As a veteran of the industry, do you think it's imperative to continue honing your skill despite your years of experience?
I wouldn't consider myself a veteran. But yes, I think it's important to unlearn and re-learn. Since I am slightly freer now, I think this is a great opportunity for me to enrol into the 4-week programme at New York Film Academy. I need to re-learn the ropes and experience life as a student to grow. I'm essentially starting from scratch. The world is continually evolving. I believe there is a lot more to learn and there's always room for improvement.
Aside to something more light-hearted, what would you say you missed the most when you're on a shoot or filming a new TV series?
My family, garden and koi pond. Basically, my home. Oh, and our hawker centres; we have a unique and wide array of food options.
Amongst all the dramas you have acted in, which is your favourite show and character and why?
I can't pinpoint or select one in specific. Some roles speak to me, and some are more recognisable by the public. Though I would say my roles in Breakout, Together and All Is Well are some of the many that carry considerable weight to me.
Besides acting, do you have other interests or hobbies? Perhaps another talent you would like to showcase?
I like anything lifestyle and home-related. Recently, I renovated my place personally. My Capricorn and Sagittarius sides tend to come out when it comes to interior designing. I also enjoy melding my zeal for art with my interest in spatial design. You can find eclectic paintings teeming the walls of my house. Besides these, I'm also fervently passionate about sports and starting businesses. I was told that I am meticulous enough to do the latter.
You believe in horoscopes?
Not really. I don't swear by them, but I do think the general traits are pretty accurate. You've made quite the statement on the Star Award 2021 show with your Alexander McQueen red-pink ombre suit. The public calls it the "bandung" suit.
What do you think of the public reaction?
It was actually the first ensemble I tried on, and I loved it. That's all that matters, isn't it? Fashion is expression. I think everyone needs to be more well-educated in fashion and be less serious. Otherwise, I found the reaction hilarious.
How would you best describe your fashion style?
I would say classy with a twist. Think classic ensembles with a statement-making element. I want a look to speak. Are there any fashion trends you're baffled by or would like to experiment with in the future? I'm open to anything under the sun. I don't question the looks suggested by my stylist.
Lastly, what can Elvin Ng fans look forward to in the near future?
There are new projects in the pipeline. Long-time and new fans can expect new TV series and a reinvented Elvin Ng who is open to dauntless adventures.
Photos: Joel Low; Styling: Daryll Alexius Yeo; Hair Styling: Yer/Shunji, Matsuo using Oribe; Makeup: Lolent Lee using Fenty Beauty; Photography Assistance: Eddie Teo; Fashion Assistance: Phua Yue En and Crystal Lim