After several weeks of intense competition, the summer games are finally over.  And it was a sporting event not short of momentous occasions. Especially with these most inspiring moments from the 2020 Tokyo Olympics. 
The 2020 Tokyo Olympics were held in Japan from 23 July to 8 August 2021 after the postponement due to the COVID-19 pandemic. Even though the summer Olympics are taking place without spectators, the enthusiasm of the athletes is beyond measure. Defining true grit, the Olympics provides a platform for athletes from all around the globe to display their expertise and unmatched excellence across various sports.
Encompassing 33 sports at 339 events that took place across 41 venues, the Tokyo 2020 Olympics witnessed performances that defied the odds, seemingly impossible feats and memorable moments, leaving us inspired, to say the least.
Like every Olympic edition, this year also gave us some inspirational moments that transpired when athletes gave their best performance and emerged as winners, not only on the podium but also in our hearts.
From refugees to LGBTQ+ members and first-timers, athletes overcame disappointments, physical and psychological hurdles and much more to celebrate good sportsmanship.
It has undoubtedly been a tough year for athletes and the world alike, but a display of courage, talent and athleticism has inspired nations and individuals to look past our shortcomings and never say never.
Here are some of the most inspiring and unmissable moments from the 2020 Tokyo Olympics so far.
(Hero and Featured image credit: Olympics/Twitter)
The Italian clinched gold in men's 100m dash to become the country's first man to win the event and set a European record of 9.80 seconds. He succeeded retired Jamaican sprinter Usain Bolt's time in the 2016 Rio Olympics by 0.01 seconds to become the world's fastest man.
The athlete set a world record of 15.67m by bagging a gold medal for Venezuela in the women's triple jump competition. Rojas broke Ukraine's Inessa Kravets 15.50m best from 1995.
03
Mutaz Essa Barshim and Gianmarco Tamberi
Qatar's Barshim won gold in the men's high jump and shared it with his rival, Italy's Gianmarco Tamberi, as both scaled 2.37m.
Despite suffering a broken ankle injury, which kept him out of the previous Olympics, Tamberi went for the perfect finish. He said, "I was told in 2016, just before Rio, there was a risk I wouldn't be able to compete anymore. It's been a long journey."
The American artist gymnastics star withdrew from the individual all-around final as she decided to prioritise her mental health and well-being.
The gymnast's mental health was derailed by a condition named Twisties, which leads to loss of spatial awareness while performing. She said in an interview, "Put your mental health first. That's more important than any other medal you could win."
However, Biles wrapped up the Tokyo Olympics with bronze and silver medals on the balance beam and in the women's team final, respectively.
05
Neisi Patricia Dajomes Barrera
Dajomes Barrera became the first woman to win a gold medal for Ecuador in the women's weightlifting 76kg category. She dedicated her coveted win to her late 'hermano' (brother) and 'mama' who passed away in 2018 and 2019, respectively.
06
Anjelina Nadai Lohalith
A South Sudan-born, refugee athlete is one of the 29 athletes to represent the IOC Refugee Olympic Team at the Tokyo 2020 Olympics.
At the age of six, she had fled Sudan after prevalent violence and landmine attacks only to find safety at the Kakuma refugee camp in Kenya. She was among the 10 athletes to be selected as part of the Refugee Olympic Team to compete in Rio Olympics 2016.
The 28-year-old mother recently added another feather to her hat by breaking her personal best record of 1,500m heat.
The Philippines' weightlifter won at the 55kg women's event and claimed the nation's first-ever gold. This was her fourth Olympics and she secured gold in a clean lift, thus breaking a 97-year record for the Philippines. She also became the first person outside of China to claim Olympic gold in weightlifting.
In the 2016 Rio Olympics, Al-Rashidi of Kuwait had to compete under the independent country category as the country was banned by the International Olympic Committee (IOC). The 58-year-old claimed a bronze medal at the men's skeet shooting event at the Tokyo Olympics this year and celebrated the win by draping his country's flag over his shoulder, even though it is prohibited to do so before the medals are presented to winners.
09
Alessandra Perilli and Gian Marco Berti
With a population of about 34,000 people, San Marino became the smallest country to win an Olympic medal after 61 years. Alessandra Perilli and Gian Marco Berti clinched silver in the mixed team trap final. Perilli has also won a bronze medal in the women's trap.
The 41-year-old Islamic Revolutionary Guard Corps hospital nurse belongs to the Islamic Republic of Iran. He went on to become the oldest Iranian and newest Olympic champion after bagging gold at the 10m air pistol event. The veteran shooter set a record of 244.8 points.
11
Hend Zaza and Mary Hanna
Twelve-year-old Zara, a Syrian table tennis player, is the youngest athlete at the Tokyo Olympics. Meanwhile, Australia's Mary Hanna is the oldest competitor at the age of 66. Hanna, an equestrian, became the second-oldest female to compete at an Olympics this year.
The American became the first swimmer from Alaska to qualify and win. Making her debut, the 17-year-old clinched gold in the women's 100m breaststroke and silver in the women's 4×100-meter medley relay.
At the women's 100m freestyle final event, Haughey set an Asian record by winning a second silver for Hong Kong in swimming. Earlier, she had bagged silver in 200m freestyle.
14
Tom Daley and Matty Lee
The duo won gold in the men's synchronised 10m platform final for Team Great Britain. On striking his first gold after four Olympic participations, Daley expressed that he feels empowered for being an openly gay Olympic champion. He also addressed the LGBTQ+ individuals with an important message: "I hope that any young LGBT person out there can see that no matter how alone you feel right now, you are not alone and that you can achieve anything."
The 23-year-old athlete became the first Indian to secure a gold medal in athletics for track and field at the Olympics. He set a record with a javelin throw of 87.58m in the second round of the men's final, becoming the second Indian after Abhinav Bindra (shooter) to seal individual gold at an Olympic event.
The legendary marathon runner and record holder from Kenya became the third person in the world to register two successive wins in an Olympic marathon. In an outstanding finish, he completed the marathon in a record time of two hours, eight minutes and thirty-eight seconds despite hot and humid weather conditions in Sapporo.
The USA's Felix set a record by winning her 11th career medal in the women's relay (4 x 400m) to become the most decorated athlete in Olympic history on track and field. She broke the previous record set by Carl Lewis.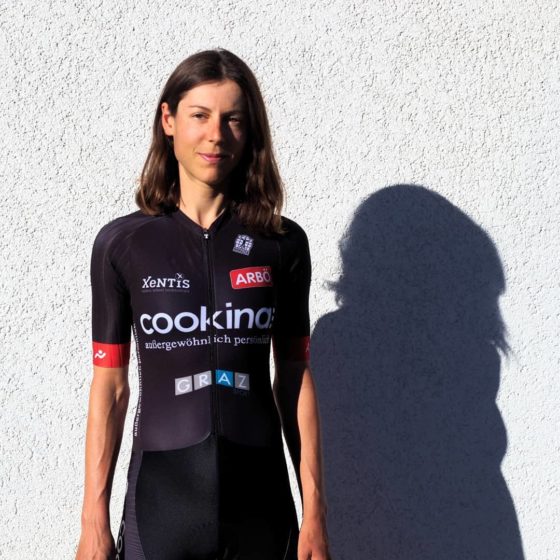 With a remarkable finish, the Austrian mathematician bagged gold at the women's road cycling event. Her win marks the first Olympic gold for Austria in cycling since 1896.
She is also a post-doctoral fellow and lecturer at the Swiss Federal Institute of Technology and had started as an amateur rider.
19
Isaiah Jewett and Nijel Amos
In the 800m semifinal race, a rare moment of touching sportsmanship was witnessed when rival runners — USA's Isaiah Jewett and Botswana's Nijel Amos — collapsed but immediately helped each other to their feet. Jewett apologised to Amos and both runners walked together to finish the race.
The Jamaican sprinter clinched her fourth individual gold in a record time of 21.53 seconds in 200m, becoming the second-fastest sprinter in the history of the Olympics since Florence Griffith Joyner (1988). She had won gold in the 100m only two days earlier, creating history for setting a 'double-double' sprinting record.
The Dutch athlete had a dramatic qualifying final lap in the 1,500m heat where she tripped and fell but still managed to win the race in a glorious comeback. The Ethiopian refugee got up immediately to make up for the lost time instead of taking a breath and ran past every runner.
A day earlier, Hassan had given a jaw-dropping performance in 5,000m to win gold. She became the first runner to win three medals and claim a hat-trick at the 1,500m, 5,000m and 10,000m events in one Olympics. She also clinched gold in the 10,000m and later won a bronze in the 1,500m competition.
Tatjana Schoenmaker made history at the Olympics by setting a new record of 2:18.95 at the 200m breaststroke event. The South African athlete smashed the previous record of Denmark's Rikke Moller Pedersen (2:19.11).
Even though she surpassed her competitors, they celebrated her moment of victory with her.