The English Premier League 2021-22 season is here, and we can't wait to see the action all over again.
This time, just like every season, there are quite a few new signings to watch out for. Each of these is a gifted player of the game. Their ability to make the ball do their bidding at will is outstanding. Lauded by managers and loved by fans, these men can find the back of the net with ease, rip apart even the sturdiest of defences with their dash, or become an impregnable fort against opposition charges.
From the phenomenal Jack Grealish to the inspiring Emi Buendía, here are some of the signings expected to bolster the strength of their new teams in the English Premier League 2021-22 season.
(Main and Featured images: Oli Scarff/AFP)
01
Jack Grealish — Aston Villa to Manchester City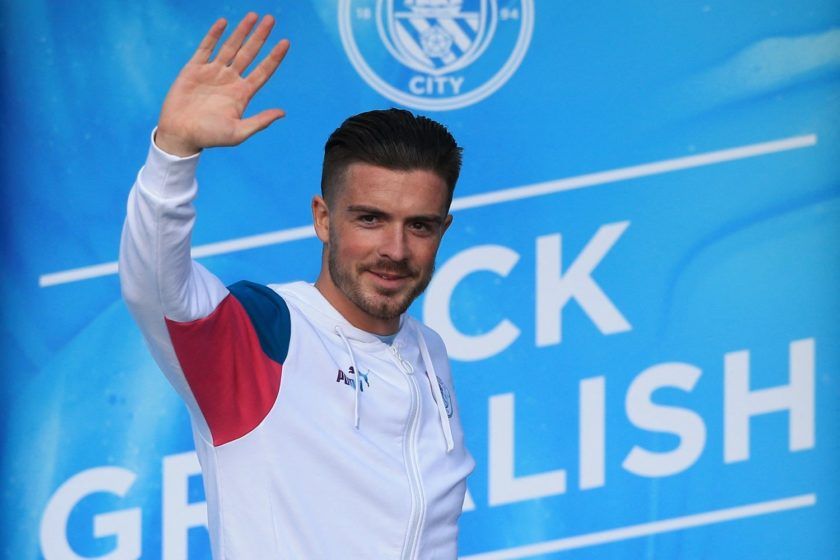 At US$138 million (RM585 million), the transfer of the English winger and attacking midfielder is the most expensive football transfer in English history. Grealish played for Aston Villa since his childhood, with only a stint at Notts County in the 2013-14 season on loan. He made his senior debut for Villa in 2014 and appeared in 213 matches since, scoring 32 goals and notching up 43 assists.
His outstanding ability to penetrate opposition defences and create chances for his teammates was most recently visible during England's Euro 2020 campaign, especially when the team hammered Germany 2-0 in the round of 16.
He is so prolific that in an interview with talkSPORT, his former teammate at Aston Villa, goalkeeper Emiliano Martinez of Argentina, called him "Messi with a right foot". It will certainly be interesting to see the impact Grealish has on Manchester City, the table-toppers of the last season.
02
Romelu Lukaku — Inter Milan to Chelsea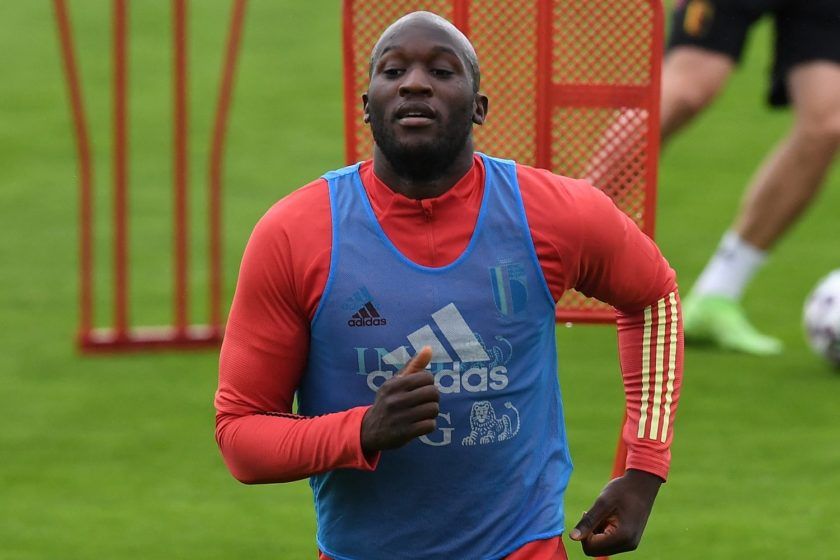 The 28-year-old Belgian striker, who is considered one of the best in the position, was re-signed by Chelsea for US$135 million (RM572 million). Lukaku played for The Blues from 2011 to 2014 but appeared only 15 times as he was out on loan for most of the duration.
Lukaku scored 87 goals in 166 games for Everton between 2014 and 2017 and found the net 42 times in 96 appearances during his two years at Manchester United.
Two years later, he left Premier League for Serie A side Inter Milan and became one of their biggest mainstays with 64 goals in just 95 appearances. His 24 goals in the last season helped Inter Milan win the Serie A championship, ending Juventus' nine-year streak.
03
Jadon Sancho — Borussia Dortmund to Manchester United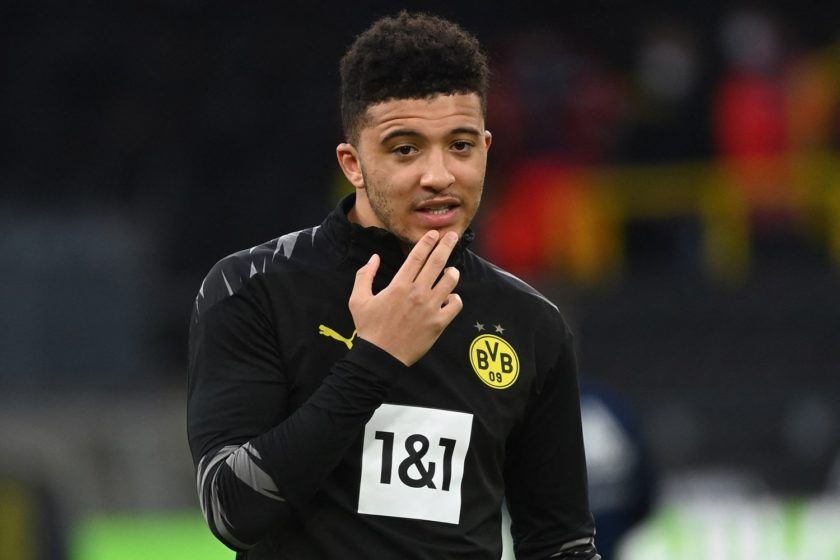 Sancho was a part of the England team that won the 2017 FIFA U-17 World Cup and has been playing in the Bundesliga for Dortmund since 2017. In 137 appearances, he has scored 50 goals and provided 64 assists, making him one of the most formidable players in the German top tier.
The English winger's athleticism and creativity with the ball produced goals and assists in the final of the German Supercup in 2019 and the German Cup in 2020, helping Dortmund win both.
Manchester United have now signed him for US$100 million (RM424 million), making Sancho one of the most expensive acquisitions in the club's history. The 21-year-old described his joining The Red Devils as a "dream come true".
04
Ben White — Brighton & Hove Albion to Arsenal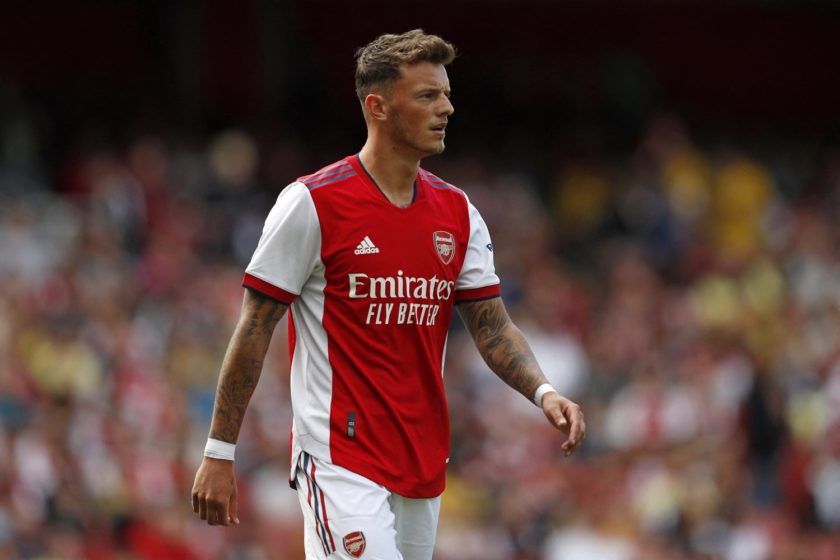 White usually plays centre-back and is counted among one of the finest young defenders in English football. He is also gifted with a technical ability to adapt to positions and pushing the ball forward for attacks, a quality Arsenal manager Mikel Arteta reportedly wants in his team.
Besides his usual position on the field, White has played right-back, wing-back and even at central midfield for Brighton and the three teams he was out on loan to — Newport County, Peterborough United and Leeds United.
Dribbling the ball away from defence is another factor that adds to his versatility. He was the most successful dribbler among central defenders in the Premier League last season. The Gunners bought the 23-year-old for US$70 million (RM297 million). On 1 August, he was part of the Arsenal squad in a pre-season friendly against Chelsea, played at The Emirates Stadium in London.
05
Cristian Romero — Atalanta to Tottenham Hotspur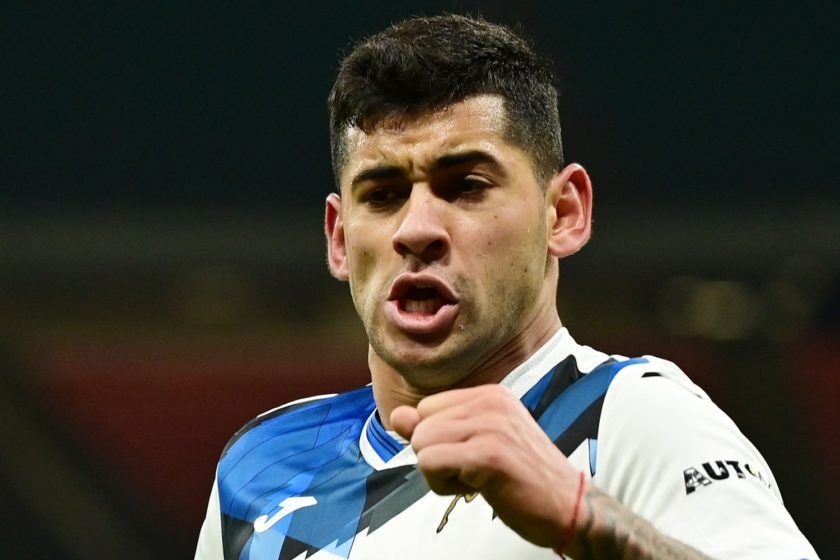 The Argentina centre-back was scooped up by Premier League's Tottenham Hotspur for US$58 million (RM246 million). But the player comes on a loan for one season. Atalanta, which finished third in last season's Serie A league table, has stated that there is an option to make the move permanent.
Romero, who has played for Genoa in Serie A before Atalanta, is one of the finest young defenders in Europe. His ability at the back has been instrumental in Atalanta's high ranking in the Italian top flight. In the international scene, Romero has played only five matches for Argentina but was part of the 2021 Copa América winning side and is the first defender on the team sheet.
06
Raphaël Varane — Real Madrid to Manchester United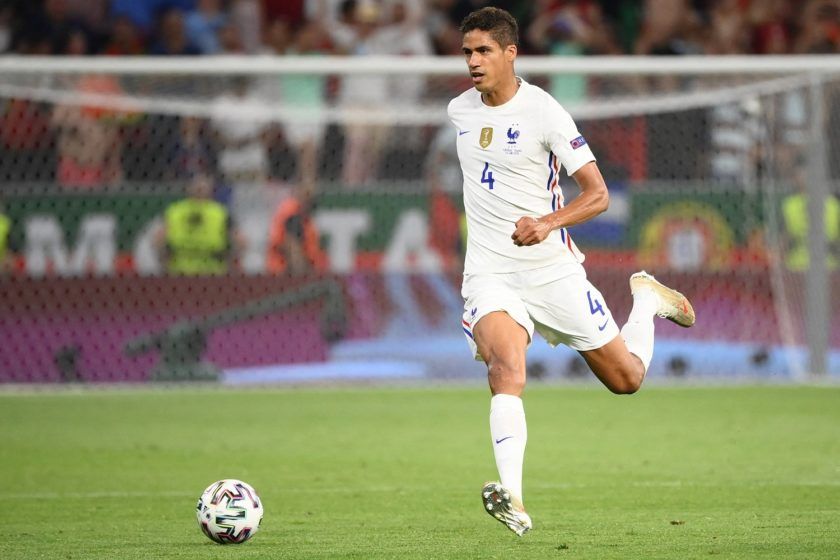 Varane is easily one of the greatest defenders of the current time. As the centre-back of Real Madrid, he was also the centre of their solid defence. He has won three La Liga, one Copa del Rey, four UEFA Champions League and four FIFA Club World Cup titles for Los Blancos since joining the side in 2011. And he was instrumental in France's 2018 FIFA World Cup victory.
Varane's style of play has been hailed by other greats of the game, including Cristiano Ronaldo, Zinedine Zidane and Rio Ferdinand. According to reports, United agreed on a deal of US$59 million (RM250 million) to get the 28-year-old to move to Old Trafford from the Spanish club.
07
Ibrahima Konaté — RB Leipzig to Liverpool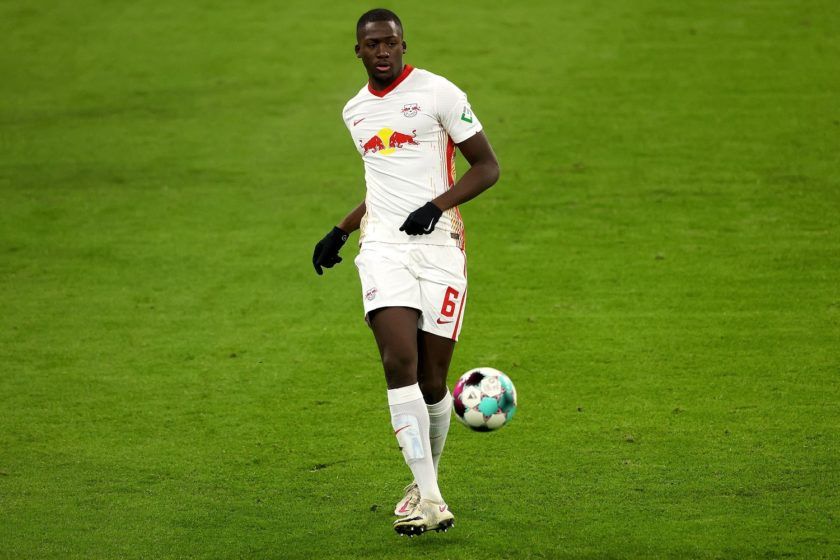 In need of a centre-back, Liverpool, the Premier League third place finisher of last season, bought the 22-year-old promising French player from Leipzig for US$50 million (RM212 million). Konaté joined Leipzig in 2017 and has played in 95 matches for the Bundesliga team. Though injuries often sidelined him from matches in the last two seasons, his performance was still phenomenal whenever he played.
His speed and strength give the 6'4″ tall Konaté an edge over other strikers. He is also capable of winning balls in the air and has accuracy with long shots. This has led to comparisons with the Dutch defending great Virgil van Dijk. Following the deal, Konaté told Liverpoolfc.com that he "worked very hard for many years to get to this point."
08
Emi Buendía — Norwich City to Aston Villa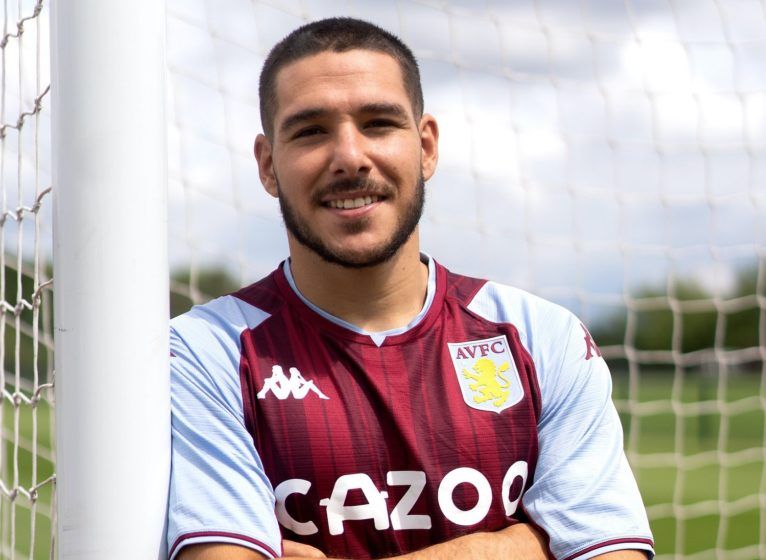 Villa, who let go Grealish, got hold of the Argentine winger for around US$45 million (RM191 million) — a club-record transfer fee. Buendía played 121 matches for Norwich City, scoring 24 goals and recording 42 assists.
Norwich City, which had suffered relegation in 2020, fought through the Championship — the immediate lower division to the Premier League — and returned to the top flight for this season on the back of Buendía's brilliant performance. He was also named the EFL player of the season title. He was also a hot favourite among other English Premier League teams, including Arsenal, before Villa secured him.
written by.
Manas Sen Gupta
Manas enjoys reading detective fiction and writing about anything that interests him. When not doing either of the two, he checks Instagram for the latest posts by travellers. Winter is his favourite season and he can happily eat a bowl of noodles any time of the day.