In a stylish bar in South Beach, Nelson Yap takes a sip of The Glenrothes 42. The Founder and CEO of local sartorial brand Benjamin Barker is almost as old as the whisky on the table before him, but just like the golden Speyside liquid, there is a vibrant vitality and energy about him. Looking at him, you get the sense of a man who is very hands-on, who hits the ground running in nearly everything he does.
"Good, good. That's great," says a voice near him in between the clicks and whirrs of a camera.
He is bathed in studio lights. The photographer gives him further instructions. Without breaking the momentum of the shoot, he shifts his pose. He places the whisky glass down and then looks off into the distance. A word comes to mind: panache.
Yap has that model thing – the innate ability to "find the light". The best models have it. It's the ability to do complex mathematics without even realising it, tilting their heads and their bodies – sometimes almost imperceptibly – to the perfect angle, such that it captures the light in the most flattering way.
"Alright, got the shot," the photographer says after a few more clicks.
Yap bounces up from the chair and joins the Augustman team as we study the results of the last round of shots on our photographer's laptop. He can't help himself – his years in film school and as a creative leader means he's as comfortable behind the camera as he is in front of it.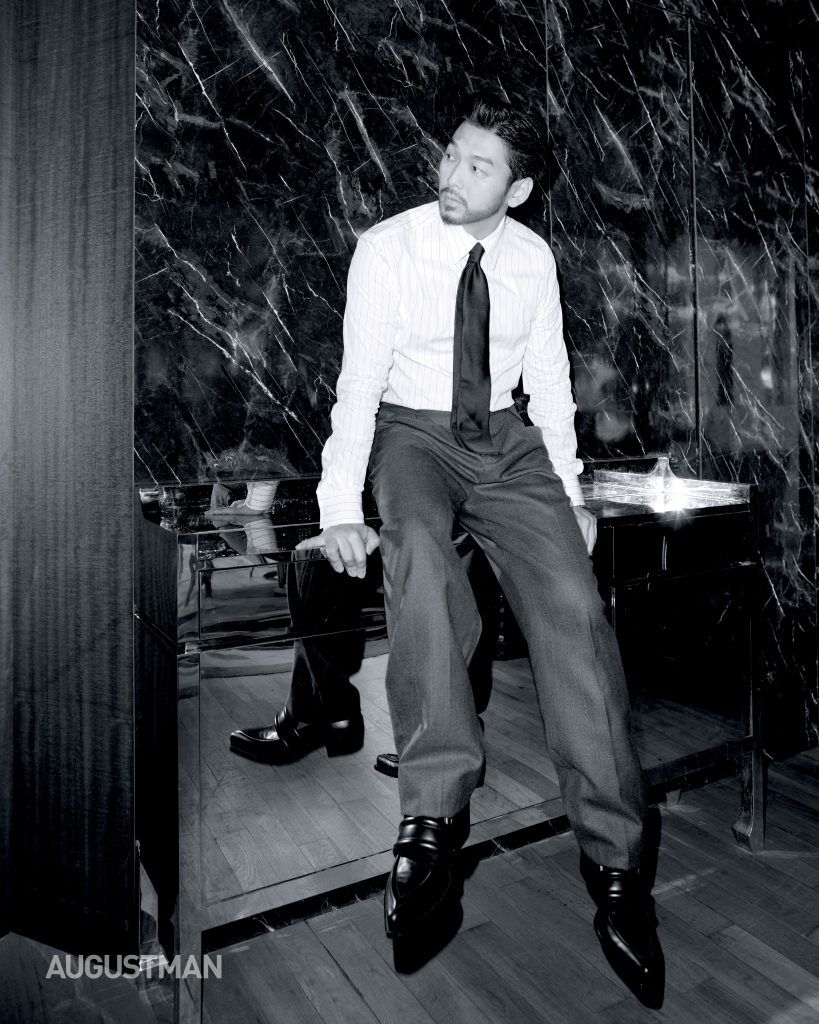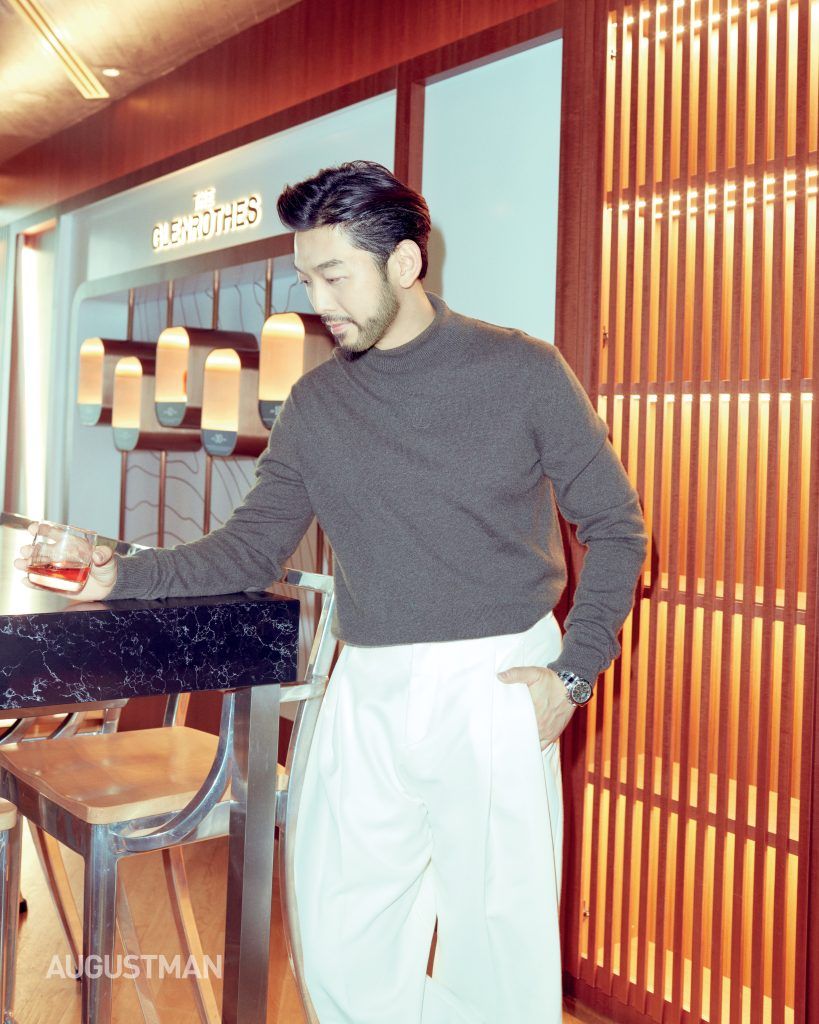 Yap offers his comments. They're refreshingly constructive, the advice of a man with as much a photographer's eye and a sense for imagery as the creatives in our team. "I've done this for many years. I once heard this from a model at an experimental, avant-garde shoot: 'Eeyer, why like so weird like that?'" He is at the other end of the spectrum. He's investigating the space, how the light interacts with it, how the shadows fall, his place in it. He's studying how the colours turn out, discussing what can be adjusted in the photographic interplay between the dramatic and the subtle.
While we wait for the crew to set up the next shot, we get down to talking over a dram of The Glenrothes 42, a rich and smooth golden single malt with an aroma of orange oil, apricots and cedar wood, with flavour notes of brown sugar and honeycomb that come to a smooth, velvety finish – a drink to share with a friend. Yap shares a bit about his days in the University of Melbourne in Australia. He is a creative and has been one since his youth. He studied Film and, in an alternate universe, might have worked the production circuit in Australia instead, perhaps as visionary director at a production house, the brain behind a distinctive short film or TV ad. But he had to come back. "I had just graduated when I found out that my dad was in the final stages of his cancer. It was imperative that I came back." Yap's parents had a business – a warehouse in Henderson Road selling suits from manufacturers in China at discounted prices. But it wasn't doing so well. It had accrued about half a million dollars in debt. His father had even mortgaged their house while he was in Melbourne to offset the debt.
"When I came back, I took over the business for about two years," Yap tells me. "I guess this was when I learnt the ropes. I learnt about fabrics, about manufacturing. But after two years, I found that it was really hard to pay the debts. I did some calculations and even though I managed to turn the business [around] after two years, the profit we were making meant that it would take at least another 10 years before we can pay off the debt. I just could not imagine myself doing this for 10 years."
He did the projections and realised something more needed to be done. The problem was that the old business, given its structure, its branding and its operations, was not built to solve the problem. The solution was an alternative.
"I wanted to start my own brand and run the business my way," Yap says. There is a hint of nostalgia in his voice as he recalled those relatively humble beginnings. "So my mum took another mortgage out of the house, I put together some savings, and I started Benjamin Barker." That's quite a risk, I point out. He might have cleared some of it, but half a million dollars was still a lot of debt. I ask him if his mum was okay with it.
"It was. It took six months of convincing her. But over the two years of running the family business, I proved to her that I was responsible and committed," he replies, chuckling wryly. "But we were almost immediately operationally profitable, and we broke even in 14 months." It helped that he was filling a gap in the market. "Back then, in Singapore, there wasn't a lot of choices for menswear – that fits us. I found the gap in the market, but I also looked at price point. A lot of these menswear weren't accessible. So we created something affordable, but we elevated it with branding and storytelling."
Yap gives a debonair smile – a hint of the bold, risk-taking businessman behind the brand – and adds, "I wanted to build a brand that is sustainable in the long term. And coming from a creative background, I love to tell stories. I love creating experiences. I love building emotional connections."
"Even back in school, my favourite kinds of films were psychological horror films. I loved creating things that impact you emotionally. I love how, in these films, the simple constant drip of water, when combined with lighting and in the architecture of the set design, can discomfort you."
Architecture is huge to him. He wanted to be an architect before film wrested his heart away. "When you put together architecture and film, you get Wes Anderson, one of my favourite directors."
And Yap takes this architecture plus storytelling approach to all his stores. Every detail is thought out, every placement strategic. He wanted to create an experience for anybody who walks into his stores, to be part of the story he was creating, a director for an immersive work. It is worth noting here that Yap oversees the interior design for all his stores in Singapore.
The filmmaker and creative in him helped guide the brand from its early days. He did his first photoshoot for Benjamin Barker in Australia. He gathered his friends from film school to help. They would be his models and his photographer. "I wanted it to be epic, cinematic," he says. "Guys in suits, but they're on fire, or they're walking on water. They're traversing the desert."
I smiled, listening to this. Benjamin Barker's catalogues are some of the most visually arresting, a crossroads between sartorial fashion, cinema and dramatic storytelling. To hear about where it all started – at a budget of $5,000, he tells me – was like peering behind the curtains of a deeply compelling theatre play.
Today, Benjamin Barker is regional name, with franchises in Malaysia, Cambodia and Australia. Yap has even ventured into other businesses – coffee lovers would be familiar with The Assembly Ground. He's even going into NFTs, creating a metaverse for customers to deck their avatars out in clothes by Benjamin Barker – customers can get NFTs of the outfits with purchase of the items themselves. He is abreast of zeitgeist and has his hand on its pulse.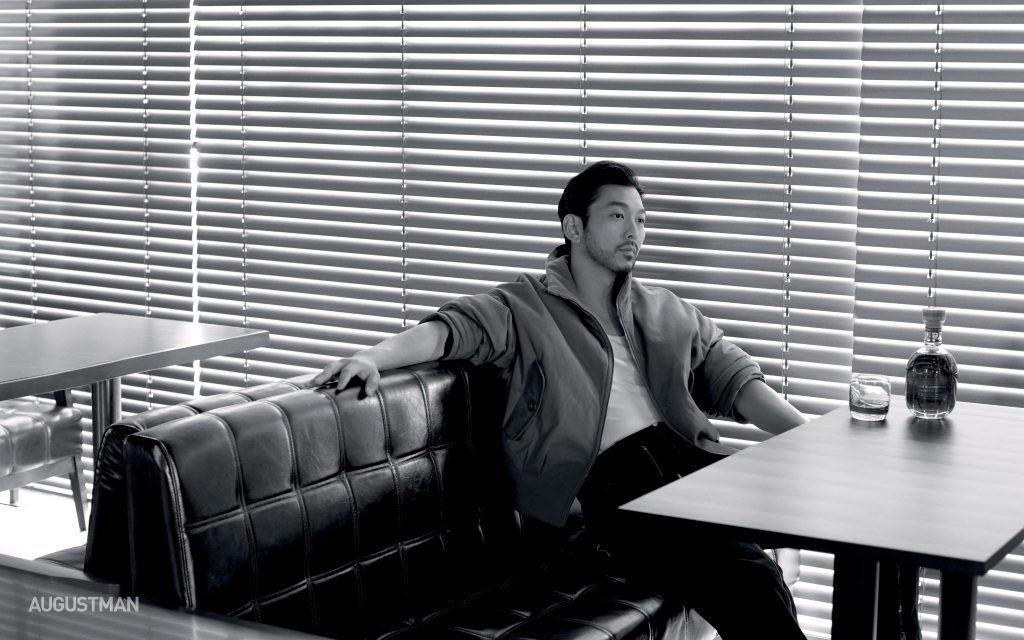 His path ahead seems set, but I had a burning question about the origins of his brand: Why Benjamin Barker? Or should the question be: Who is Benjamin Barker? I ask him.
"I didn't share this a lot previously, but it's based on my faith," he replies. Yap's a Christian – he runs his businesses as a secular entity, of course, but the man himself is inspired by his religion. "When I was starting the brand, it was a very dark time for me. I came back to Singapore in 2010 [and] had to try and save a struggling business. I was in Australia, pursuing my dreams. I was making films. It was like going from heaven to hell for me. So I started going back to church and Benjamin inspired me. In the Bible, Benjamin is the most favoured among Joseph's siblings. He was called 'the son of my right hand'. As for Barker – when I came back, I would always drive past this furniture shop in Bukit Timah called Baker Furniture Store. I loved the branding behind it. So I went back and researched what Baker meant, and I found out that Baker, or its variant Barker, actually meant shepherd."
He flashes that debonair smile again. "And to me that was beautiful – the son of my right hand, the shepherd."
written by.
Suffian Hakim
Senior Writer, Augustman Singapore
Best-selling novelist, playwright and screenwriter Suffian Hakim is AUGUSTMAN Singapore's Features Editor. He writes articles on arts, culture, entertainment, cars, watches, travel and more - all in an effort to properly investigate and define that nebulous, all-encompassing L-word: lifestyle. Subscribe to the magazine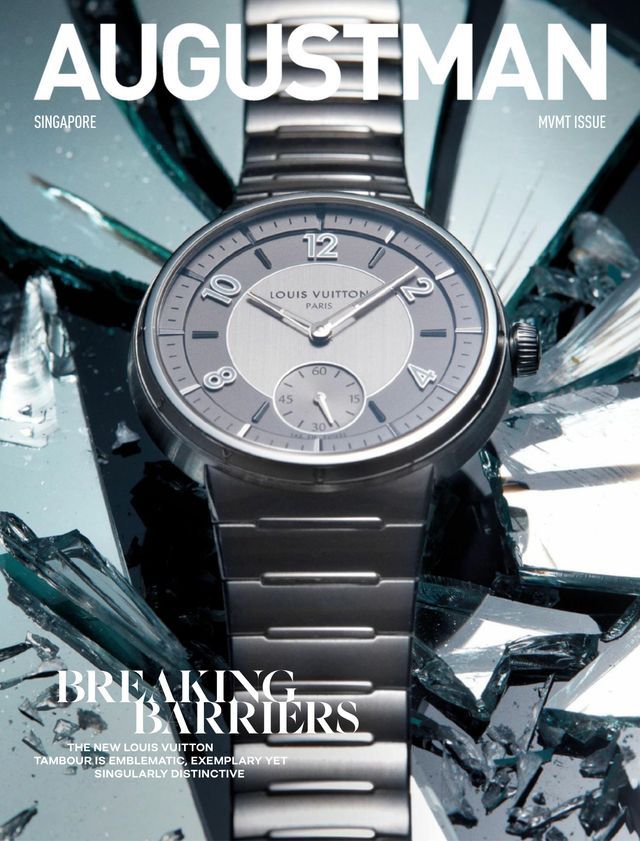 Subscribe Now