Talk about having no regrets. Semi-permanent tattoos, which last for a few years before disappearing, are increasingly on the agenda. Now, a studio in Brooklyn is taking the concept one step further by offering tattoos that last between nine and 15 months. It's the perfect compromise for anyone who thinks they might one day regret a hasty decision.
Everyone knows a story of a tattoo that turned sour. Maybe you drank a bit too much and decided — under pressure from your friends, because it's always someone else's fault — to get a tattoo of that Kama Sutra position, which seemed so deep and meaningful at the time.
Or — another classic — you're so sure you've met the love of your life that, in a grand romantic gesture, you get their initials tattooed in a giant heart right on your wrist for everyone to see. A decision that now seems crazy, and forces you to display this soppy motif every day.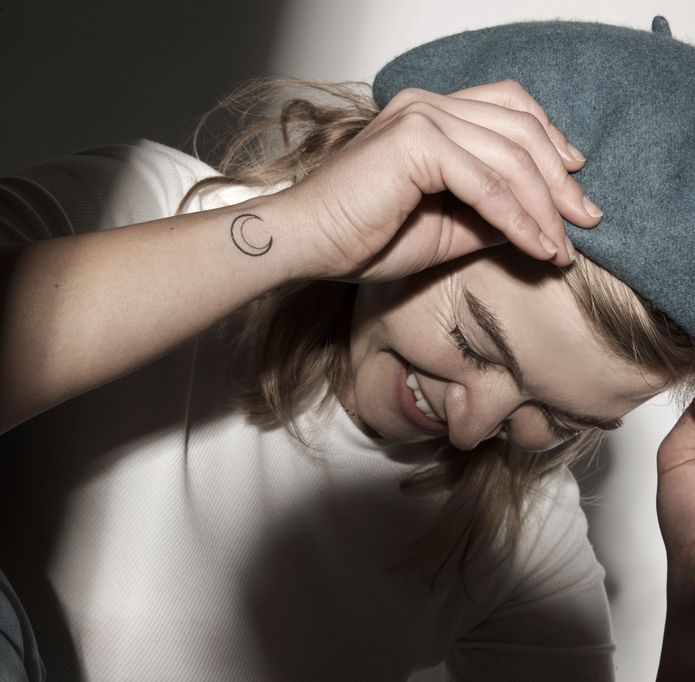 How many people have regretted getting a tattoo at one time or another? TV shows like Tattoo Cover prove that there must be hundreds of them out there, if not more, and that some tattoos should just never have been inked. In light of this, and undoubtedly to encourage the tattoo-hesitant to take the plunge, a Brooklyn-based studio called Ephemeral Tattoo plans to propose tattoos that last no longer than a year and a half.
Nine to 15 months, max
Opened in March, Ephemeral Tattoo at 111 North 5th Street, Brooklyn, offers people this new kind of disappearing tattoo. It's a major first, which could quickly grow into a real trend. As well as offering people the chance to experiment endlessly, and turn their body into a veritable work of art, these tattoos can also help anyone who's dubious about the permanent nature of regular tattoos to take the plunge with no regrets.
This is possible thanks to special ink, which the studio describes as "revolutionary," developed after more than six years of research and testing by chemical engineering experts and dermatologists. Made from medical-grade, biocompatible materials, this "temporary" ink dissolves over time and is absorbed by the body, disappearing completely in nine to 15 months.
Once you've made a booking, simply send the artists your ideas, photos or inspirations, before finalising the design during a private consultation. The artist will then get to work tattooing the design in your chosen location. The only downside, for fans of colour, is that these tattoos are only available in black.
Prices come in at US$175 to $225 (S$233 to $300) for a small, simple design, rising to US$350 to $450 (S$466 to $600) for more complex or intricate designs, or medium-to-large-sized motifs. While, for the moment, you'll have to head to New York to enjoy the experience, there's no doubt that disappearing tattoos will be making their way to other global regions soon.
(Main image: IvanRiver/ Shutterstock; Featured image: Ephemeral Tattoo)