IKEA has finally opened its third store for the benefit of west siders. Spanning over 6,500 square metres across three levels in Jem shopping mall, IKEA Jurong is Southeast Asia's first small-store concept. The new outlet uses the new age of technology to offer an overall refreshing shopping experience.
"This will be the very first time we have an IKEA store as a tenant within an established shopping centre like Jem in the region," said Nur Diana, store manager of IKEA Jurong. "We understand the importance of having seamless in-store shopping experiences in the new digital age and leapt at the chance to introduce this in our new store for a richer shopping experience." Taking over the premises of Robinsons, the new outlet sees three levels, each dedicated to the different categories: Living Room, Bedroom and Toilet, and the top level for Kitchen. Customers will also get home furnishing inspiration from over 12 room settings, 16 vignettes and two homes depicting life at home living situations in Singapore. But what differentiates this outlet from the other two?
One-Stop Kiosk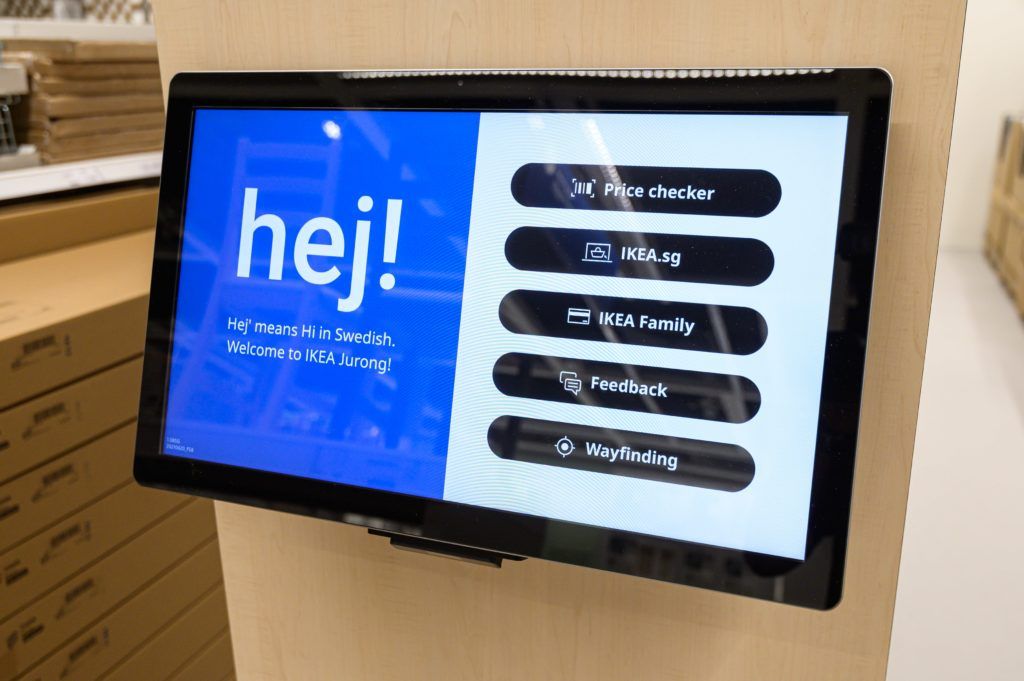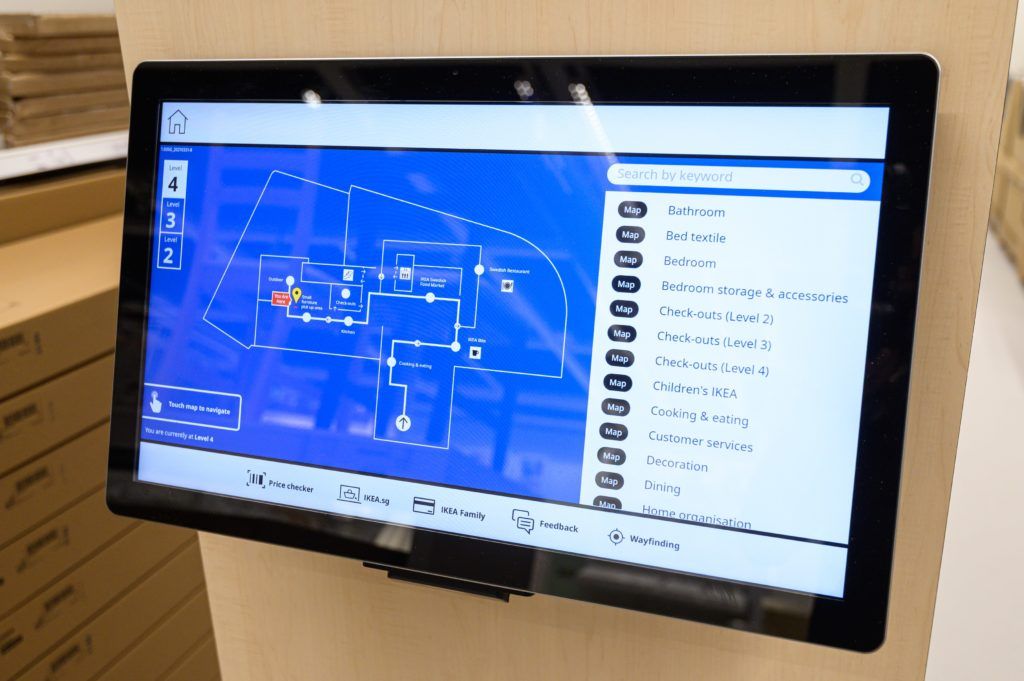 Like the title suggests, the kiosk is a one-stop digital stand that supports the customers' shopping experience. Besides allowing them to access a host of platforms such as the IKEA Family Sign-Up, customers can also use the kiosk to check for prices and navigate through the store (IKEA knows that its stores' layouts resemble a maze). The outlet houses eight of these kiosks, offering digital assistance without any fuss.
Cashless Checkouts with Queue Display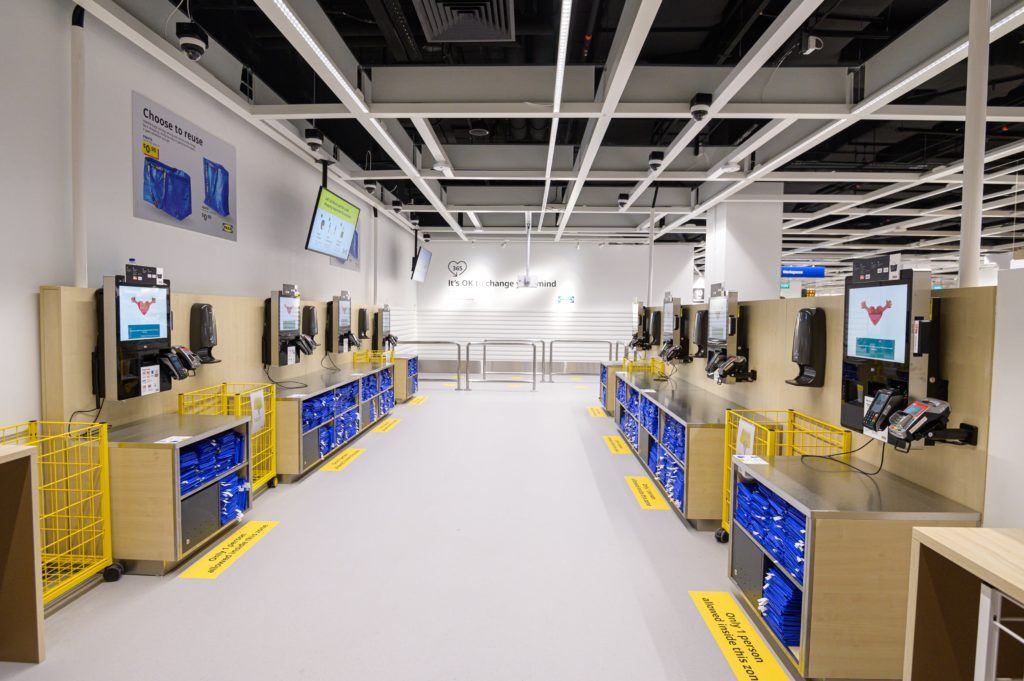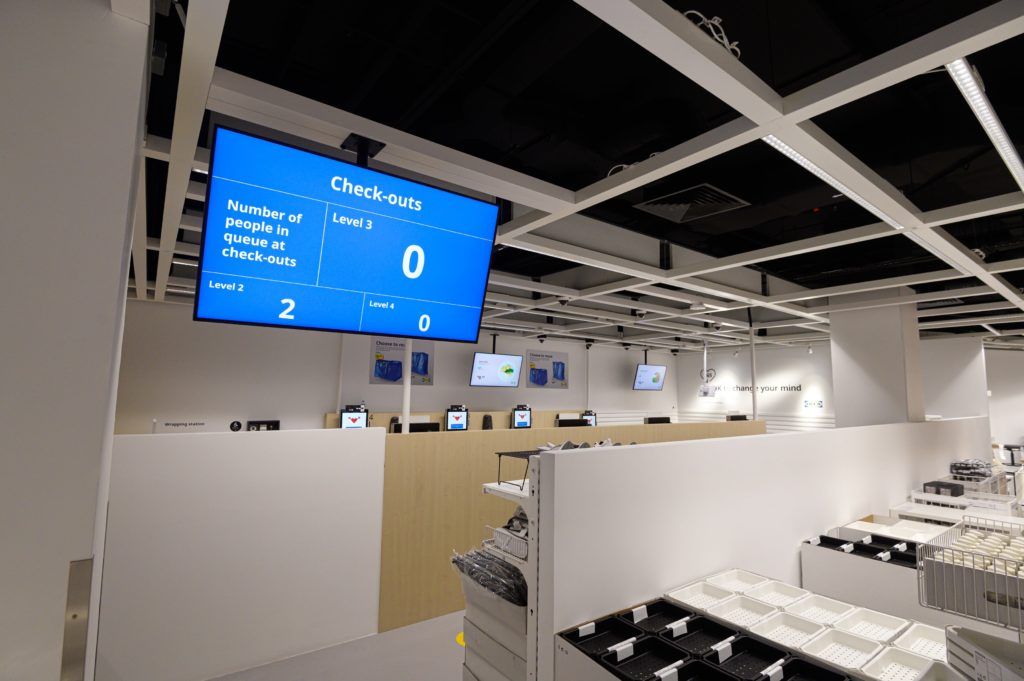 To provide customers with an effortless checkout, the IKEA Jurong has a self checkout area across all three levels. Customers can avoid long queues with digital information screens that show the number of people at any particular checkout area. Being the first cashless IKEA Store, it is imperative to note that card payments are preferred.
Interactive Play Projection Being a relatively small store means that it cannot house a tangible play area like those at IKEA Tampines and Alexandra. But kids can still indulge in a digital interactive wall located at the restaurant on Level 4, which features motion sensors and interactive media content. It even allows customers to colour pictures by waving their limbs.
IKEA's Restaurant Click & Collect Service Similar to food delivery services, this new initiative allows customers to order food before arriving at the restaurant, or arrange for takeaways via their mobile devices. Once the order is ready, customers will be alerted to pick up their food at its designated counter. Finally, no more massive queues.
Beam Projection In light of COVID-19, minimising contact with what surrounds us is vital. This static digital solution projects the hidden benefits of the selected IKEA product on the furniture itself, so customers can learn about it without assistance.
Roving Staff with Mobile Systems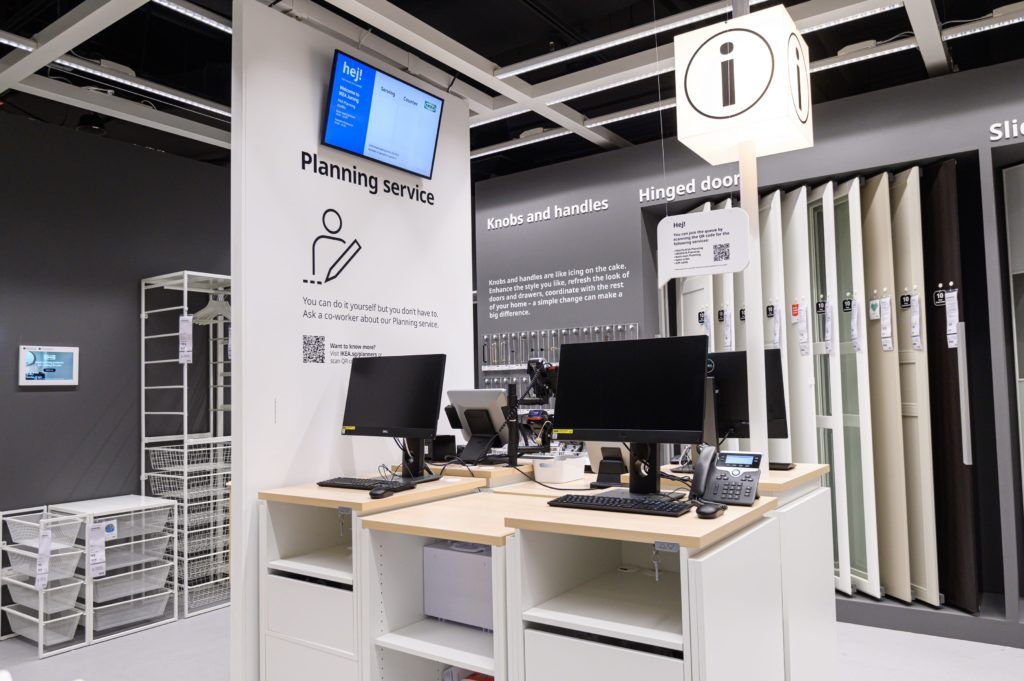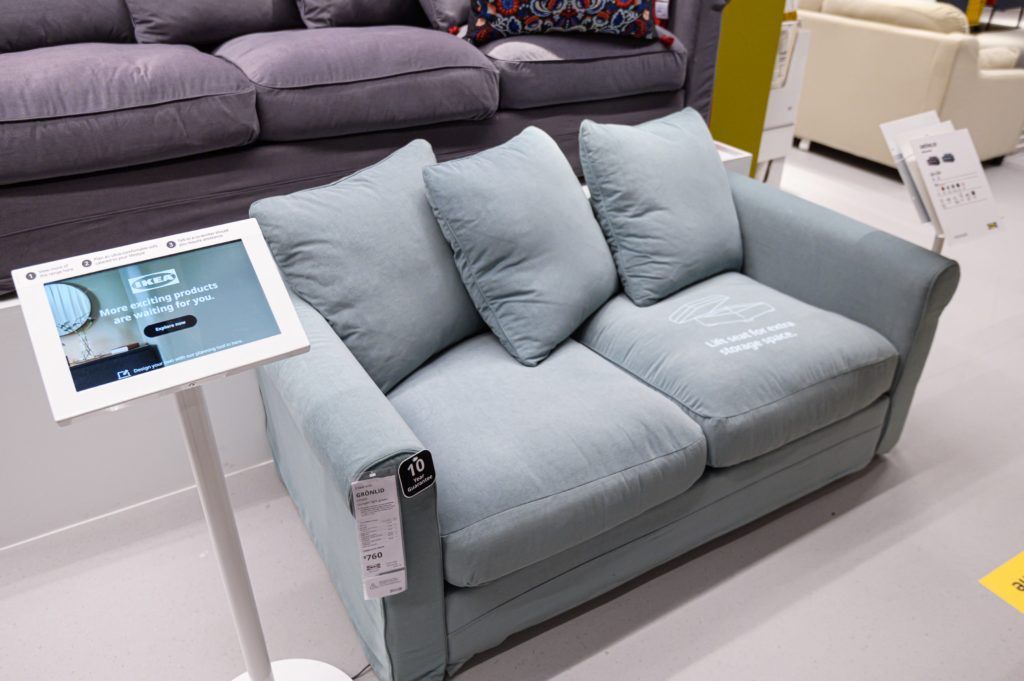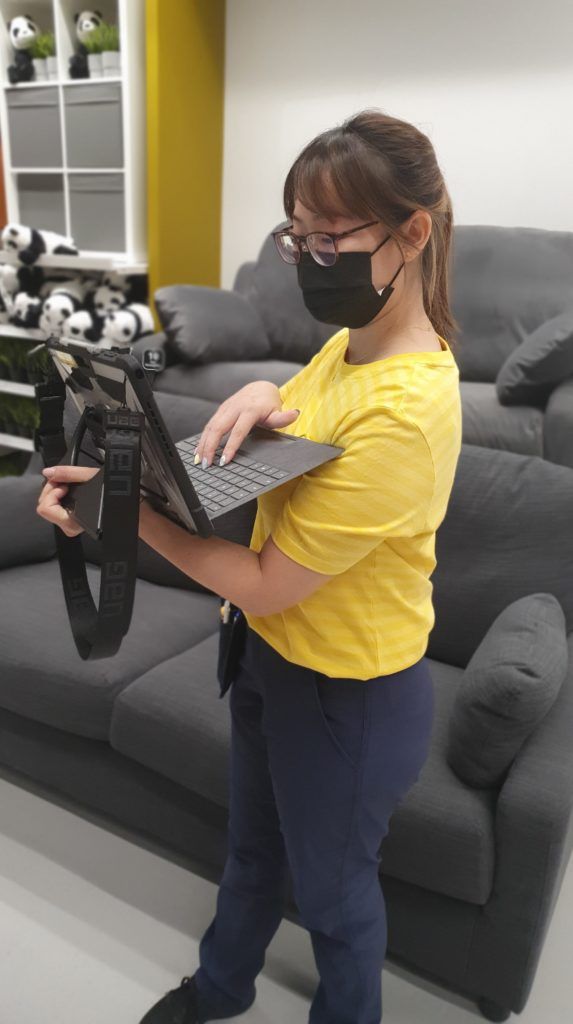 Besides having a planning station at each level, IKEA staff will rove around the store with a mobile system on hand to assist customers with their home-related needs. There are also 19 digital stands that house tablets, equipped with planning tools that allow customers to envision the various configurations of their furniture choice.
As part of an opening special, IKEA is running several promotions, from lucky draws and food offers to home renovation deals. For more information, you can visit its website or head down to the newly launched Jurong store.
(Images: IKEA)