When it comes to making stunning mechanical clocks, Swiss clockmaker L'Epée 1839 has the game cornered. Practicing its craft for over 180 years, the clockmaker has honed its craft impeccably with numerous and highly stunning creations. Its latest effort undoubtedly has the trappings of a highly coveted classic as it pays tribute to the world of aviation.
Time Flies is the L'Epée's latest contribution to the world of mechanical clocks and it is indeed a stunner. Modelled after a 1930-styled airplane, it pays homage to the invention that helped change the world.
A Homage To Aviation
L'Epée 1839 has built some impressive mechanical clocks over the years, many of which are inspired by modern inventions. Some of its creations include clocks modelled after a hot air balloon, a race car, and even a Lunar module. Time Flies carries on that creative theme by tributing the aeroplane.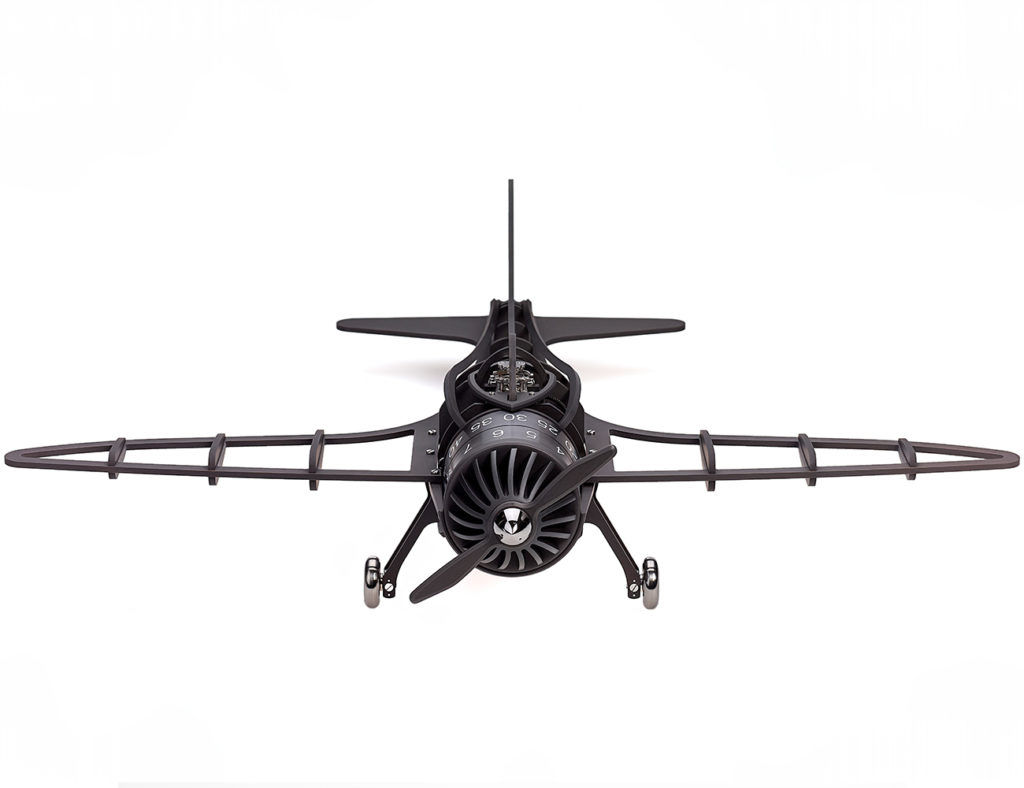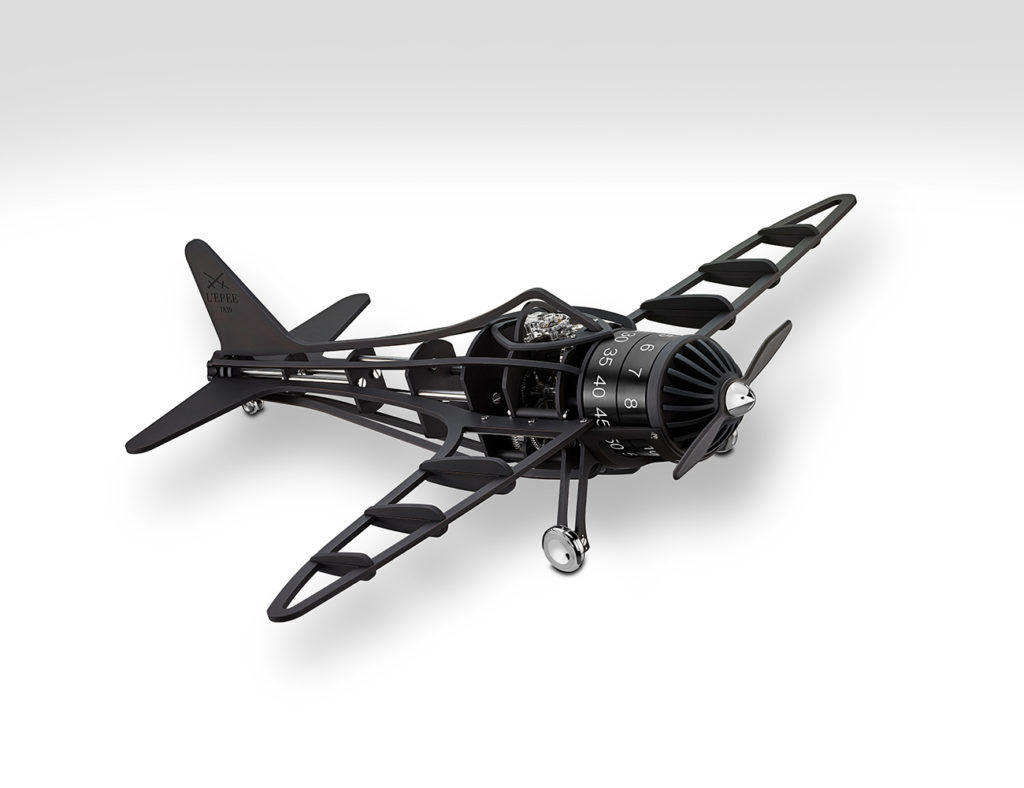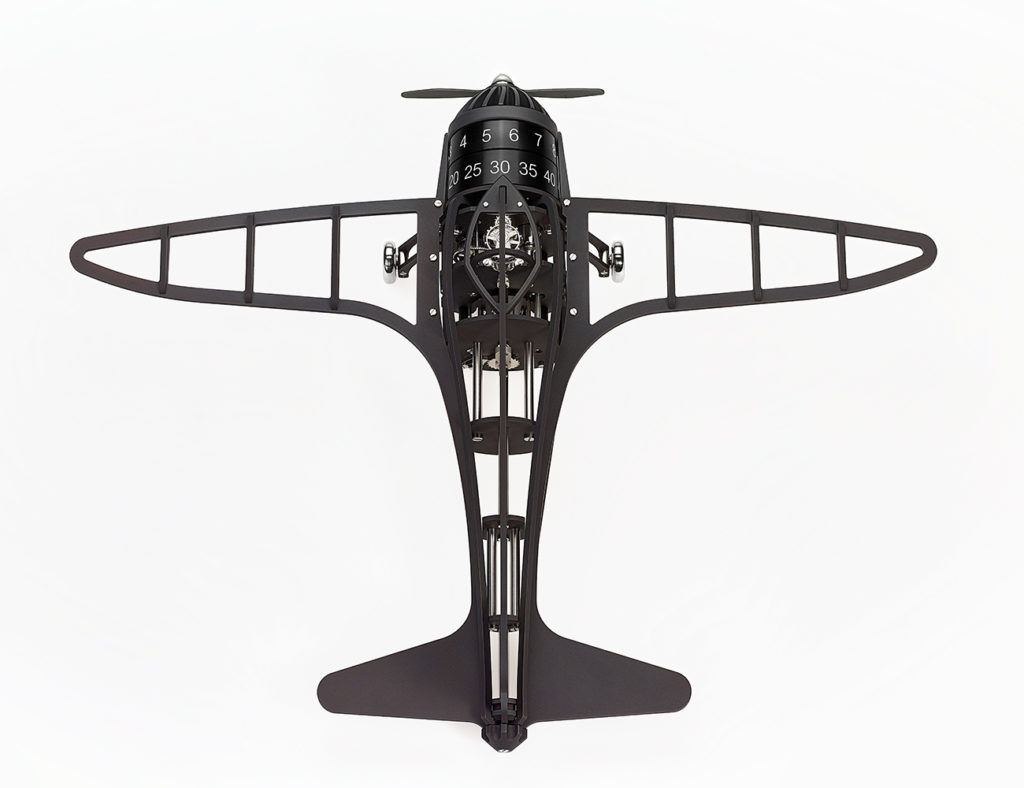 But the newly created desk clock stands more than just a beautiful homage. It also provides a link to L'Epée 1839's association with the world of aeronautics. In 1976, the Manufacture developed wall clocks for the Concorde. They remain the only clocks ever fitted in supersonic aircraft used in civil aviation.
Now 45 years later, the brand continues that association with flight with this impeccably produced masterpiece. Time Flies is an 8-day clock in the form of a stylised 1930s plane. The movement itself is painstakingly built into an airframe made from brass and stainless steel.
Flight Time
The architecture of the movement, was developed in-house by L'Epée 1839 and follows the form of a real airplane. Hours and minutes are displayed on large diameter stainless steel disks with black PVD coating on a circular brushed satin finish and stamped numerals. The movement, built specifically for Time Flies, allows the escapement, which regulates precision, to be displayed in the cockpit.
As in an airplane, power comes from the front where the engine is located. Inventively, the clockmakers have incorporated a fully open worked crown reminiscent of engine cooling radiators just behind the propeller.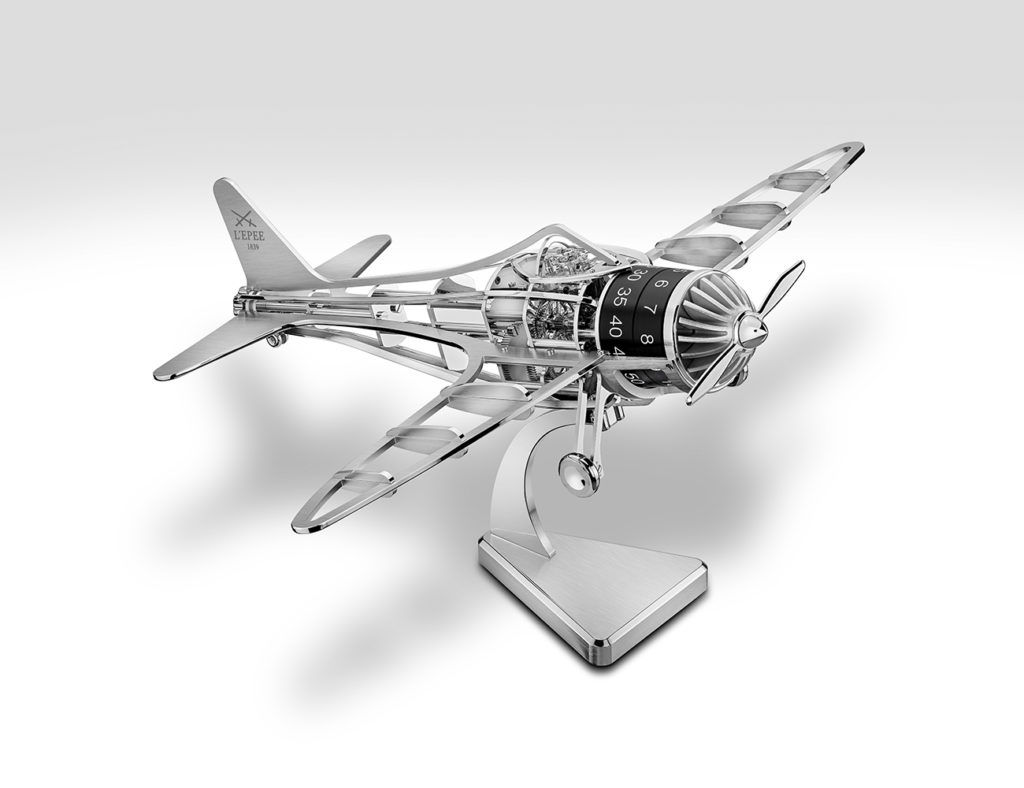 When fully wound Time Flies can soar for a full eight days before "refueling." In another nod to aviation, the propeller spins freely at a simple push of the finger. Despite its airy skeleton, Time Flies weighs a substantial three kilograms.
Time Flies can be beautifully displayed on its three-wheel landing gear or on its special mounting stand. The mechanical desk clock is available in four different colourways, each limited to 99 pieces and retails for US$30,550 (S$40,586).
(Images: L'Epée 1839)