 By now, you'd have covered every corner of Jewel and tasted every burger Shake Shack has to offer. It's even getting stale staring at the tax-paid waterfall. Well, we suggest you check out the upcoming Singapore Night Festival.
For 12 consecutive years, the Singapore Night Festival has been an iconic event because of its Instagrammable light exhibitions, illumination of streets and buildings and artistic performances by local and international artists.
From 23 to 31 August, 7.30 pm to 12 midnight, there will be some 17 creative night lights and approximately 40 performances happening around the Bras Basah and Bugis district. Since it can get quite mind-boggling to decide which programme to attend to, we've decided suss out the best for you. So charge your cameras and dress light, let's get into SNF 2019.
01
Keep Dreaming by Spectaculaires Move away from conventional projector-to-screen movies with the help of Spectaculaires. Using the building of the National Museum of Singapore, the French creative label will be projecting a story about three mysterious characters and the highs and lows of their adventure.
02
Work-In-Progress by Asylum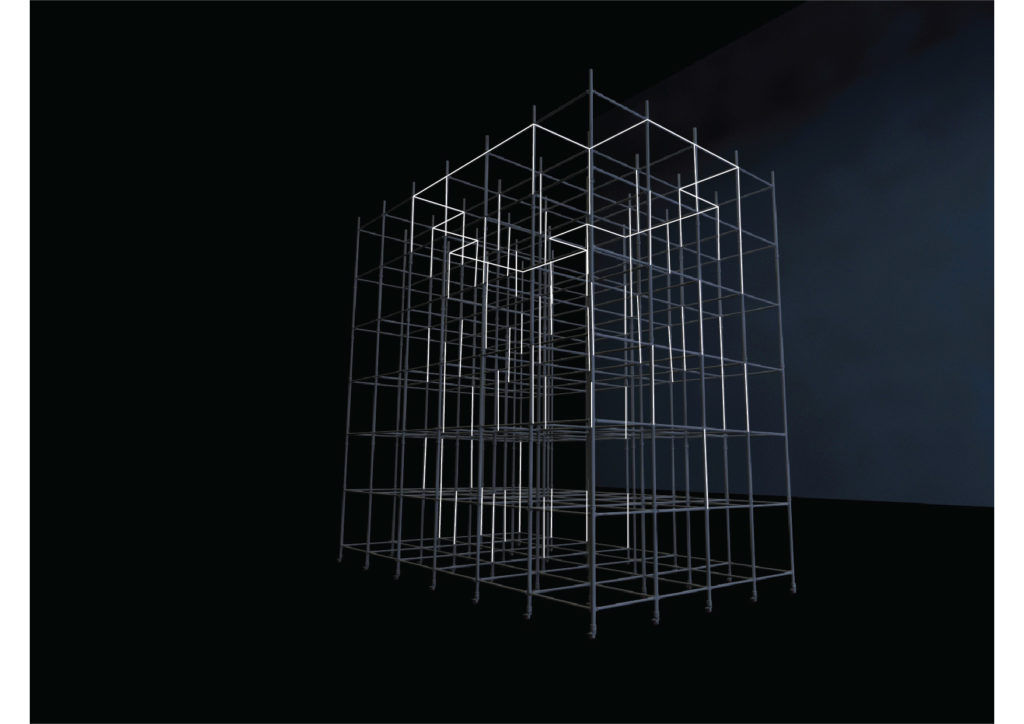 If you've seen the interiors of Aēsop and Coffee Man Roasters, you'd have seen how creative company Asylum brings an aesthetic touch to brands. To commemorate its 20th anniversary, it will be celebrating with the installment of an illuminated geometrical structure, which highlights the core of the company's design inspiration — minimalism.
03
S.C.U.L.P.T by Yann Nguema Perfectionists can agree that nothing compares to the satisfaction of getting things to fit perfectly in place. French artist and musician Yann Nguema, certainly subscribes to that. He will be projecting his latest work of fine lasers beamed precisely within the edges and contours of the neoclassical Armenian Church.
04
Whispers by Light Society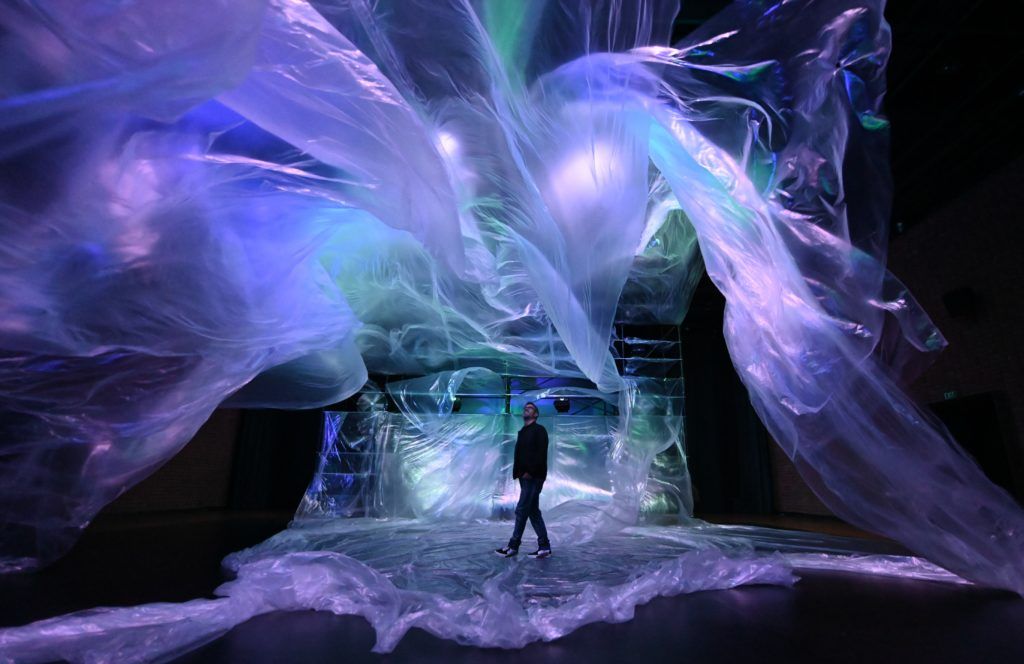 Just when you think that light can't be heard and wind can't be seen, Light Society's artists Aliya Orr and Sakchin Bessette defy the orthodox and present their latest therapeutic "dance" piece with a translucent silky material.
05
Collapse! by Luc Jacquet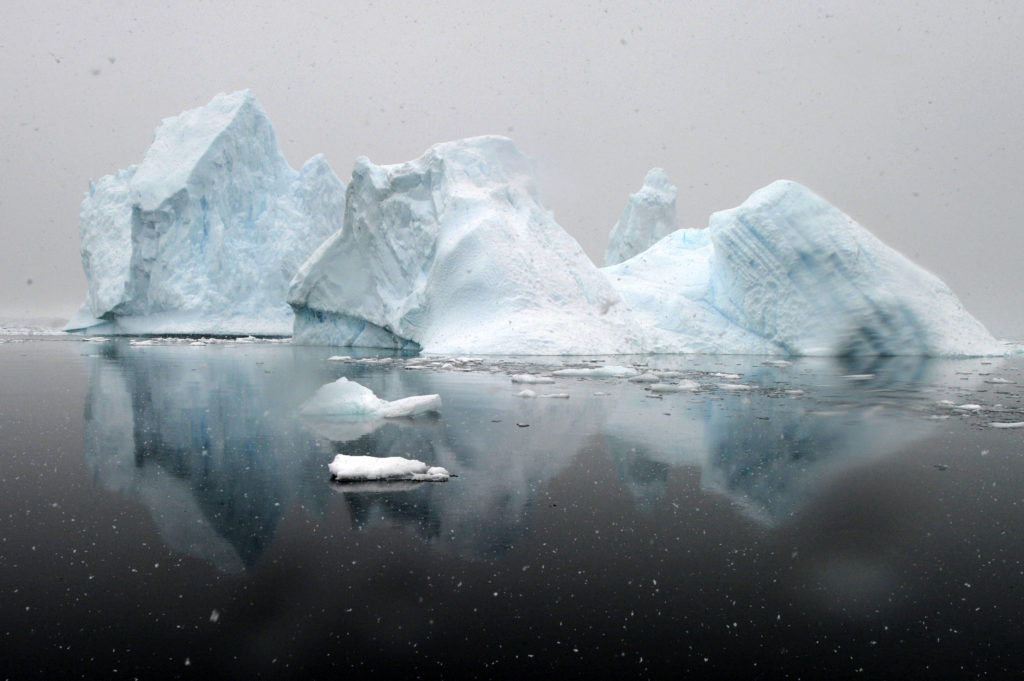 It can't be reiterated enough that climate change is real. So, in the hopes of triggering environmentalism, French filmmaker Luc Jacquet will be stimulating your senses with the audio-visuals of Antartica's crumbling ice caps that suffered from the effects of climate change.
06
Anjaneyam – Hanuman's Ramayana by Apsaras Arts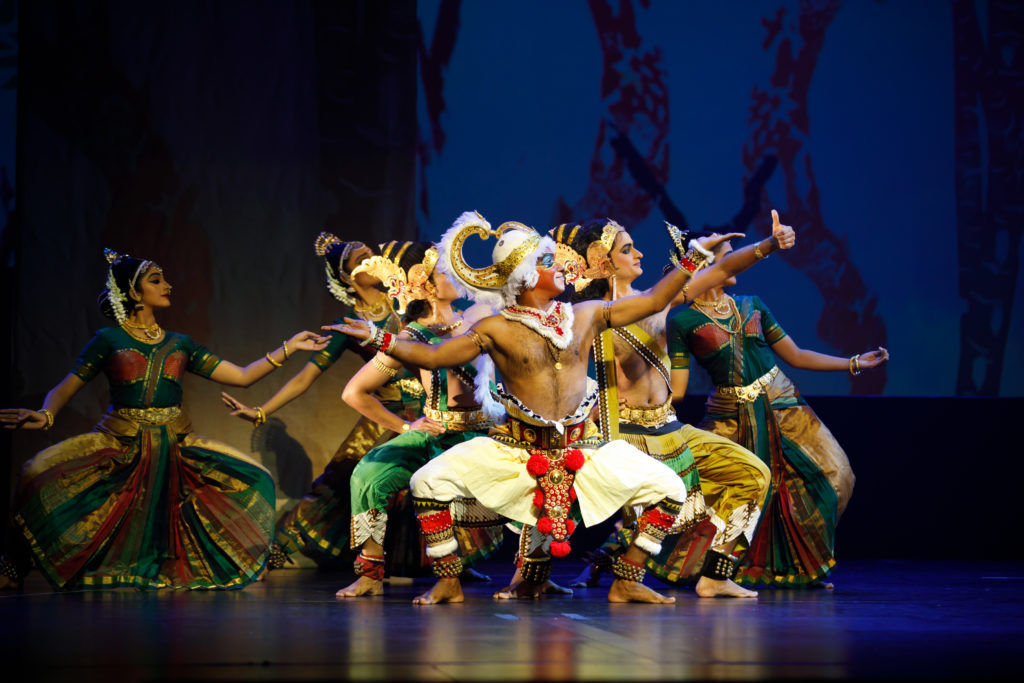 How will you feel when your loved one is being taken away? Through an Indian dance-theatre piece, get into the head and emotion of Indian Prince Ramayana, as he looks to rescue his wife Sita with the help of his loyal servant Hanuman, the Monkey God.
07
Fuerza Bruta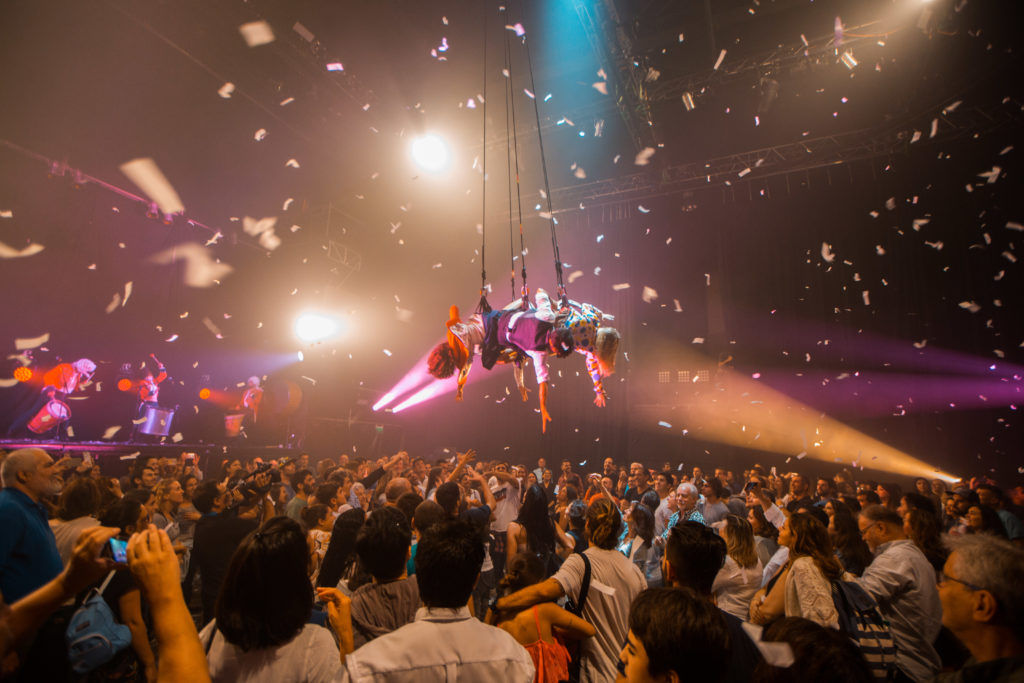 What better way to fully immerse yourself into a performance than standing in a mosh pit to watch an aerial acrobatic performance unfold itself right overhead. Because that's what Argentinian troupe, Fuerza Bruta, is going to bring to its attendees.
08
Lunisolar Beats by ZingO Festival Drum Group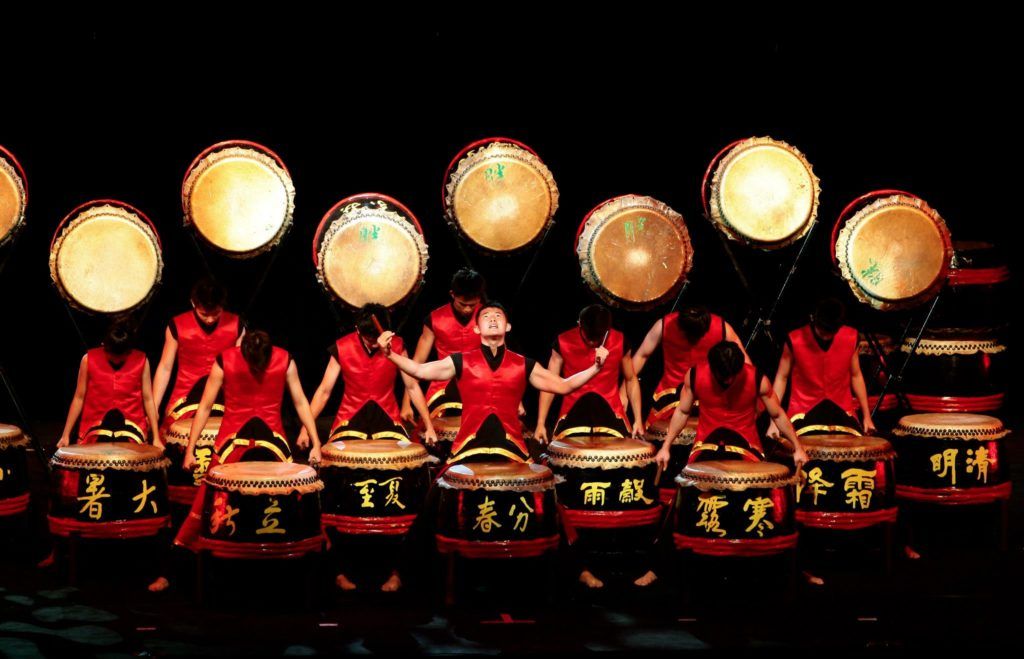 Music has a way of reflecting culture through its lyrics and style. For ZingO Festival Drum Group, the culture and spirit of the Chinese are expressed through organised drumbeats and dance choreography. Call it our very own version of Drum Tao.
09
Huff x Ding Yi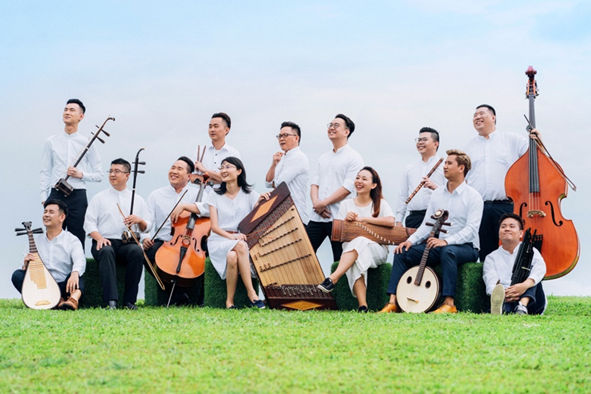 From the beats of ZingO to the strings of Ding Yi. In collaboration with visual artist Kenneth Huff, the Chinese orchestra team will be performing three musical pieces that will play the strings of your heart.