Benedict Cumberbatch is set to produce and star in Netflix's upcoming new series Eric. This will be a limited series, consisting of six episodes where Cumberbatch will be essaying the role of a puppeteer whose son goes missing in 1980s Manhattan.
Written by Abi Morgan, the series will also feature Gaby Hoffmann, McKinley Belcher III, Dan Fogler, Clarke Peters, Ivan Morris Howe, Phoebe Nicholls, David Denman, Bamar Kane, Adepero Odyue, Alexis Molnar and Roberta Colindrez.
NEWS: Benedict Cumberbatch will star in a new six part thriller, ERIC, from writer Abi Morgan (The Split). pic.twitter.com/TOvnUX2fuq

— Netflix UK & Ireland (@NetflixUK) February 5, 2023
What is the storyline of Benedict Cumberbatch's upcoming Netflix series 'Eric'?
As per the official logline and as reported by Variety, Eric is set in 1980s New York. The series will follow the search of a father when his nine-year-old son goes missing one morning on his way to school. Vincent (Cumberbatch), one of New York's leading puppeteers and creator of the hugely popular children's television show Good Day Sunshine, struggles to cope with the loss of his son Edgar (Howe), becoming distressed and volatile in the process.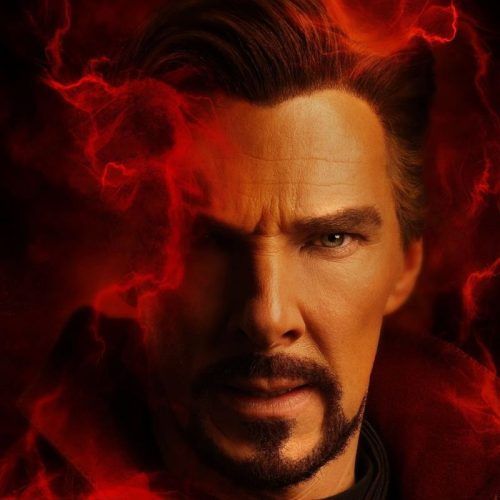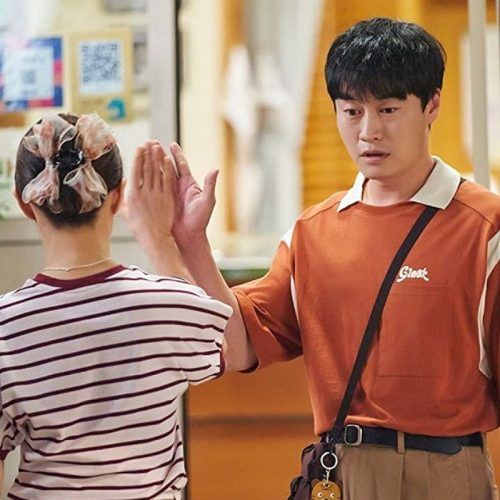 Feeling guilt around his son's disappearance, Vincent clings to the drawings of a blue monster puppet named Eric. Vincent is convinced that if he can somehow make his puppet appear on TV then Edgar will come home. Vincent's destructive behaviour continues to disturb his family, his colleagues, and even the detectives trying to help him. It's the blue monster puppet who becomes his only source of motivation to find his son. Other characters in the limited series include Detective Michael Ledroit, Lennie Wilson, George Lovett, Anne Anderson, Matteo Cripp, Yuusuf Egbe, Cecile Rochelle, Raya and Ronnie.
When will the Benedict Cumberbatch-starring new series 'Eric' be released?
While no release date has been announced for Eric, the filming for the series will take place in Hungary and New York. Originally announced in November 2021, writer Abi Morgan also serves as executive producer, along with Benedict Cumberbatch. Morgan's previous writing credits include shows like Sex Traffick and the Emmy-winning The Hour, as well as films such as the Oscar-winning The Iron Lady, The Invisible Woman, and Suffragette. Jane Featherstone and Lucy Dyke will also executive produce, with Lucy Forbes directing and executive producing.
Speaking about the show Morgan explains, "Eric is a dark and crazy journey into the heart of 1980's New York, and the good bad and ugly world of Vincent, a genius puppeteer on one of America's leading kids TV shows. The chance to work with Benedict and the creative team at Sister and Netflix is irresistible. With Lucy Forbes at the directorial helm, I feel fortunate to be working at a time of such great creativity in our industry. Fingers crossed Eric will be a welcome addition."
Eric will be the latest limited series starring Cumberbatch. He previously played the lead role in Showtime's Patrick Melrose, based on the semi-autobiographical novels of Edward St Aubyn and was nominated for an Emmy Award for the same.
(Feature image credits: Wikipedia Media/ Gage Skidmore)
(Hero image credits: Courtesy Instagram/ Abi Morgan, Wikipedia Media/ Gage Skidmore)
Frequently Asked Questions (FAQs)
Question: What is Benedict Cumberbatch famous for?
Answer: Benedict Cumberbatch is known for playing the titular roles of Sherlock Holmes and Doctor Strange.
Question: Is Benedict Cumberbatch working on a new series?
Answer: Yes, Benedict Cumberbatch is working on Netflix's limited-series Eric.
Question: Which new series are coming to Netflix?
Answer: As of February 2023, You Season 4 Part 1, Love Is Blind Season 3, Outer Banks Season 3 are some of the new releases coming to Netflix.
written by.
Sanika Achrekar
Digital Writer, Augustman
Sanika lives for fashion and skincare. She enjoys writing about style, beauty, and lifestyle. She worked as a fashion writer for Man's World India magazine. When not writing about designers and trends, she likes to shop, travel, try new Sushi restaurants, practise pilates and rewatch her comfort shows.