When people first think of Disney, they tend to imagine cartoons and movies/series catering to children and teenagers. After all, the Dinsey Channel is famous for introducing a variety of original movies and series for the younger demographic with the most popular being the likes of High School Musical, Wizards of Waverly Place, Lizzie McGuire and That's So Raven. However, things have changed and with the advent of streaming platforms, Disney too has decided to get on the bandwagon.
Catch up on Chapter 19 of #TheMandalorian, now streaming on #DisneyPlus. pic.twitter.com/wr0lBcBe2w

— Disney+ (@DisneyPlus) March 20, 2023
Ever since the launch of Disney+, the platform has also been generating original content that competes with other streaming giants such as Netflix and Amazon Prime Video. In fact, it has quite a diverse online library that offers everything from Pixar movies and Stars Wars to your favourite Marvel films and series, including those that are highest-rated on IMDb like The Mandalorian and Loki. In other words, Disney+ offers all sorts of genres under one roof and boasts an online library that isn't just limited to TV shows for children.
So on that note, we have listed 15 of the highest-rated Disney+ shows on IMDb that will be perfect for your next binge-watch. Check them out!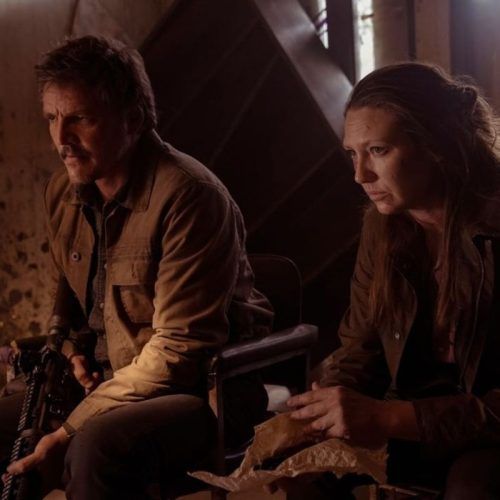 15 highest-rated Disney+ Shows on IMDb
(Hero and feature image credit: Courtesy IMDb/The Mandalorian and Loki)
Jump To / Table of Contents If you're a fan of The Beatles or music documentaries in general, The Beatles: Get Back is a must-watch. Directed by Peter Jackson, it documents the recording sessions of the band's 12th studio album, Let It Be, which was released in 1970. The film features previously unreleased footage of the band recording in the studio, rehearsing for their famous rooftop concert, and engaging in candid conversations and playful banter. Drawing from over 60 hours of unseen footage, it offers viewers an unprecedented look at one of the most important bands in music history. Additionally, the film includes new audio mixes of classic Beatles songs, as well as previously unheard material.
IMDb synopsis: Documentary about the music group The Beatles featuring in-studio footage that was shot in early 1969 for the 1970 feature film 'Let It Be.'
Creators: Peter Jackson
IMDb rating: 9.0
(Image credits: Courtesy IMDb) If you've just finished watching The Last of Us and want to see more of the internet's favourite daddy aka Pedro Pascal, The Mandalorian is here to rescue you (in more ways than one!) Created by Jon Favreau, this series is set in the Star Wars universe and follows the adventures of a lone bounty hunter, known as the Mandalorian, as he travels through the galaxy on various missions. The storyline takes place five years after the events of Return of the Jedi and follows the Mandalorian as he takes on a high-profile job to track down and capture a valuable asset. Along the way, he encounters a variety of characters, including Grogu, affectionately known by fans as Baby Yoda.
IMDb synopsis: The travels of a lone bounty hunter in the outer reaches of the galaxy, far from the authority of the New Republic.
Creators: Jon Favreau
Cast: Pedro Pascal, Katee Sackhoff, Giancarlo Esposito
IMDb rating: 8.7
(Image credits: Courtesy IMDb) Dopesick is a television miniseries based on the non-fiction book of the same name by Beth Macy. Created by Danny Strong, it explores the opioid crisis in America and its devastating impact on individuals, families and communities. It follows the stories of several people affected by the crisis, including doctors, patients and pharmaceutical executives and features wonderful performances from an ensemble cast led by Michael Keaton and Kaitlyn Dever.
IMDb synopsis: The series takes viewers to the epicentre of America's struggle with opioid addiction, from the boardrooms of Purdue Pharma to a distressed Virginia mining community, to the hallways of the DEA.
Creators: Danny Strong
Cast: Michael Keaton, Peter Sarsgaard, Michael Stuhlbarg, Kaitlyn Dever
IMDb rating: 8.6
(Image credits: Courtesy IMDb) Created by Tony Gilroy, Star Wars: Andor is a prequel to both the spin-off film Rogue One and the original Star Wars film. One of the highest-rated Disney+ shows on IMDb, the series follows thief-turned-Rebel spy Cassian Andor during the five years that lead to the events of the two aforementioned films. It has been critically acclaimed and praised for its writing, directing, performances, action sequences and musical score, and for taking a darker tone compared to previous Star Wars projects.
IMDb synopsis: Prequel series to Star Wars' 'Rogue One'. In an era filled with danger, deception and intrigue, Cassian will embark on the path that is destined to turn him into a Rebel hero.
Creators: Tony Gilroy
Cast: Diego Luna, Kyle Soller, Stellan Skarsgard
IMDb rating: 8.4
(Image credits: Courtesy IMDb)
05
Star Wars: The Clone Wars Star Wars: The Clone Wars is an animated television series set in the Star Wars universe between the events of Star Wars: Episode II – Attack of the Clones and Star Wars: Episode III – Revenge of the Sith. The show focuses on the Clone Wars, a major conflict between the Galactic Republic and the Confederacy of Independent Systems.
Created by George Lucas and developed by Dave Filoni, it ran for six seasons, totalling 133 episodes. The show follows the adventures of Jedi Knights Anakin Skywalker and his apprentice Ahsoka Tano as they lead an army of clone troopers in the war against the Separatists. The series also features many other iconic Star Wars characters such as Obi-Wan Kenobi, Yoda and Darth Maul.
IMDb synopsis: Jedi Knights lead the Grand Army of the Republic against the droid army of the Separatists.
Creators: George Lucas
Cast: Tom Kane, Matt Lanter, Dee Bradley Baker
IMDb rating: 8.4
(Image credits: Courtesy IMDb) Created for Disney+ by Marvel Studios, Loki follows the story of Loki, the God of Mischief and focuses on the events after Avengers: Endgame. Consisting of six episodes, the series sees Loki being arrested by the Time Variance Authority for breaking the timeline during the events of Avengers: Endgame. He is then recruited by the TVA to help fix the timeline and prevent a greater threat from emerging. The series stars Tom Hiddleston as Loki, alongside Owen Wilson as Mobius M. Mobius, Gugu Mbatha-Raw as Ravonna Renslayer and Sophia Di Martino as Sylvie/Lady Loki. The show has received critical acclaim for its performances and writing.
IMDb synopsis: The mercurial villain Loki resumes his role as the God of Mischief in a new series that takes place after the events of "Avengers: Endgame."
Creators: Michael Waldron
Cast: Tom Hiddleston, Owen Wilson, Eugene Cordero
IMDb rating: 8.2
(Image credits: Courtesy IMDb) Tales of the Jedi is an exciting animated miniseries created by Dave Filoni, featuring various Jedi characters from the prequel trilogy of the Star Wars films. The series consists of six episodes split into two paths, with each episode telling a unique short story. The first path follows the life of Ahsoka Tano, taking viewers on a journey through various significant points in her life. The second path delves into the backstory of a young Count Dooku before his fall to the dark side of the Force. With stunning animation and captivating storytelling, Tales of the Jedi is a must-watch for any Star Wars fan looking to dive deeper into the lore and history of the Jedi Order.
IMDb synopsis: It showcases animated shorts that feature Jedi from the prequel era.
Creators: Dave Filoni
Cast: Corey Burton, Ashley Eckstein, Dee Bradley Baker
IMDb rating: 8.2
(Image credits: Courtesy IMDb) Snowdrop is a South Korean series directed by Jo Hyun-Tak, starring Jung Hae-in, Jisoo, Yoo In-na, Jang Seung-jo, Yoon Se-ah, Kim Hye-yoon and Jung Yoo-jin. Set in 1987 Seoul, the series follows the characters of Eun Yeong-ro (Jisoo), a university student and Lim Soo-ho, a North Korean spy. When S00-ho finds himself in a dangerous situation, Yeong-ro steps in to help him, leading to an unexpected and unforgettable encounter that will change their lives forever. With mesmerizing performances, this classic K-drama is one of the highest-rated Disney+ shows on IMDb.
IMDb synopsis: Adapted from the handwritten notes of a man who escaped from a political prison camp in North Korea, "Snowdrop" is set against the backdrop of the 1987 Democracy Movement in South Korea.
Creators: Hyun Tak Jo
Cast: Jung Hae-in, Jisoo Kim, Harrison Xu
IMDb rating: 8.2
(Image credits: Courtesy IMDb)
09
Only Murders In The Building Premiering its first season in 2021, Only Murders in the Building is a witty and gripping comedy-mystery series which follows three strangers, played by Steve Martin, Martin Short and Selena Gomez, who share a fascination with true-crime stories and end up becoming amateur detectives themselves. When a murder occurs in their Upper West Side apartment building, the trio decides to investigate and turn their obsession into reality. As they dive deeper into the case, the three unlikely allies uncover shocking secrets and hidden agendas, all while hilariously navigating their own personal dramas. With a star-studded cast, clever writing and unexpected plot twists, Only Murders in the Building is a show that will keep you guessing until the very end.
IMDb synopsis: Three strangers bonded by their love of true crime podcasts record their own to accompany their investigations of murders in their building on the Upper West Side of New York.
Creators: John Hoffman, Steve Martin
Cast: Selena Gomez, Steve Martin, Martin Short
IMDb rating: 8.1
(Image credits: Courtesy IMDb) Dug Days is an animated series created by Pixar Animation Studios that focuses on Dug, the lovable dog from the 2009 Oscar-nominated film Up, as he adjusts to life with his new owner Carl. The show consists of five short episodes, each approximately 6-7 minutes long, that feature Dug getting into various comedic misadventures while exploring the world around him. The series has been well-received for its charming animation, humour and for reintroducing us to characters we've all grown to love.
IMDb synopsis: The adventures of Dug, the dog from the movie 'Up,' as he discovers the dangers of suburbia.
Cast: Bob Peterson, Edward Asner
IMDb rating: 8.1
(Image credits: Courtesy IMDb) Set in the Marvel Cinematic Universe, WandaVision features Elizabeth Olsen and Paul Bettany reprising their roles as Wanda Maximoff aka Scarlet Witch and Vision, respectively. Comprising nine episodes, the series takes the form of a sitcom, with each episode paying homage to a different era of American television. However, as the series progresses, it becomes clear that something more sinister is at play, and Wanda and Vision's pleasant suburban life is not what it seems.
IMDb synopsis: Blends the style of classic sitcoms with the MCU, in which Wanda Maximoff and Vision – two super-powered beings living their ideal suburban lives – begin to suspect that everything is not as it seems.
Creators: Jac Schaeffer
Cast: Elizabeth Olsen, Paul Bettany, Kathryn Hahn
IMDb rating: 7.9
(Image credits: Courtesy IMDb) Welcome to Earth is a captivating documentary series that takes you on an extraordinary journey to some of the most awe-inspiring places on our planet. Hosted by Will Smith, the series follows his incredible adventure across the globe, exploring some of the world's most fascinating environments and meeting the people who call them home. From diving into the crystal clear waters of the Great Barrier Reef to venturing deep into the world's largest cave system, Will's passion for discovery and curious approach to exploring the natural world shines through in every episode.
With stunning cinematography and fascinating insights into the Earth's natural wonders, Welcome to Earth is a must-watch for anyone looking to be inspired by the beauty and diversity of our planet. So buckle up and join Will Smith on a once-in-a-lifetime journey you'll never forget!
IMDb synopsis: Will Smith travels to the extreme ends of the earth from active volcanoes to deep ocean adventures.
Cast: Will Smith, Diva Amon
IMDb rating: 7.9
(Image credits: Courtesy IMDb)
13
The Wonderful World Of Mickey Mouse The Wonderful World of Mickey Mouse is an animated series that revives the classic Mickey Mouse shorts. As such, it features the iconic characters of Mickey Mouse, Minnie Mouse, Donald Duck, Goofy and Pluto. The series consists of ten-minute episodes and follows Mickey Mouse and his friends as they embark on new adventures and get into all sorts of hilarious situations. One of the highest-rated Disney+ series on IMDb, it makes for the perfect choice for fans of classic Disney animation as well as families looking for wholesome entertainment.
IMDb synopsis: Mickey and his best pals – Minnie, Donald, Daisy, Goofy and Pluto – embark on their greatest adventures yet, navigating the curve-balls of a wild and zany world where the magic of Disney makes the impossible possible.
Cast: Chris Diamantopoulos, Bill Farmer
IMDb rating: 7.9
(Image credits: Courtesy IMDb)
14
Marvel Studios: Assembled Ever wondered how Marvel movies are produced and what goes behind the scenes of your favourite superhero films? Fret not, Marvel has created a documentary series titled Marvel Studios Assembled that explores the making of various Marvel Studios productions, including the Marvel Cinematic Universe (MCU) movies and Disney+ series.
Each episode of the series focuses on a different aspect of the production process, from the writing and casting to the special effects and music. The show features behind-the-scenes footage and interviews with the cast and crew that offer insights into the creative decisions that went into making each project. Some of the topics covered in the series include the making of popular shows like WandaVision, The Falcon and the Winter Soldier and Loki.
IMDb synopsis: Assembled is a comprehensive documentary series that chronicles the creation of Marvel Studios' thrilling new shows and theatrical releases. Assembled is an immersive, and in-depth examination of the next phase of the MCU.
Cast: Kevin Feige, Brad Winderbaum, Nate Moore
IMDb rating: 7.9
(Image credits: Courtesy IMDb)
15
Star Wars: The Bad Batch Get ready to join forces with the galaxy's most elite and daring squad of clone troopers in Star Wars: The Bad Batch. This thrilling animated series, set in the aftermath of the Clone Wars, follows the journey of a unique and experimental squad of clone troopers, known as the Bad Batch. Led by the fearless Hunter, the team must use their skills to survive and adapt to a new era where old allegiances are tested and new enemies emerge. With stunning animation, epic battles, and a cast of memorable characters including Tech, Wrecker, Crosshair and Echo, Star Wars: The Bad Batch is a must-watch for anyone looking for an exciting and action-packed adventure in a galaxy far, far away.
IMDb synopsis: The 'Bad Batch' of elite and experimental clones make their way through an ever-changing galaxy in the immediate aftermath of the Clone Wars.
Creators: Dave Filoni
Cast: Michelle Ang, Dee Bradley Baker
IMDb rating: 7.8
(Image credits: Courtesy IMDb)
Frequently Asked Questions (FAQs)
Question: Which are the best series to watch on Disney+?
Answer: The Mandalorian, Loki, WandaVision and Only Murders in the Building are some of the best series to watch on Disney+.
Question: Which is the most-watched drama on Disney+?
Answer: The Mandalorian is the most-watched drama series on Disney+.
Question: Why aren't the Spider-Man movies on Disney+?
Answer: As Sony holds the rights to all Spider-Man projects, they aren't available on Disney+ right now.
Question: When will the Netflix Marvel shows be on Disney+?
Answer: Disney+ added Netflix's Marvel shows to its platform on March 16, 2022.
written by.
Sanika Achrekar
Digital Writer, Augustman
Sanika lives for fashion and skincare. She enjoys writing about style, beauty, and lifestyle. She worked as a fashion writer for Man's World India magazine. When not writing about designers and trends, she likes to shop, travel, try new Sushi restaurants, practise pilates and rewatch her comfort shows.