From teenage heartthrob in 2013's Hormone: The Series to one of Thailand's greatest cultural exports, the star of Netflix's Ghost Lab Thanapob "Tor" Leeratanakachorn is the face the world will remember headlining the country's first Sundance Film submission
There was a recent post on Quora asking, "Why Gal Gadot, known only for her beauty than acting, is such a bankable star?" A rather thoughtful response commented there are many beautiful people in the world who aren't movie stars like she is, simply because they lack the X-factor and draw of someone who can carry a film that grosses half a billion dollars. Indeed, while it's hyperbole (at the moment) to equate Thanapob "Tor" Leeratanakachorn's rise on such similar terms, he is nevertheless more than his own boyish good looks.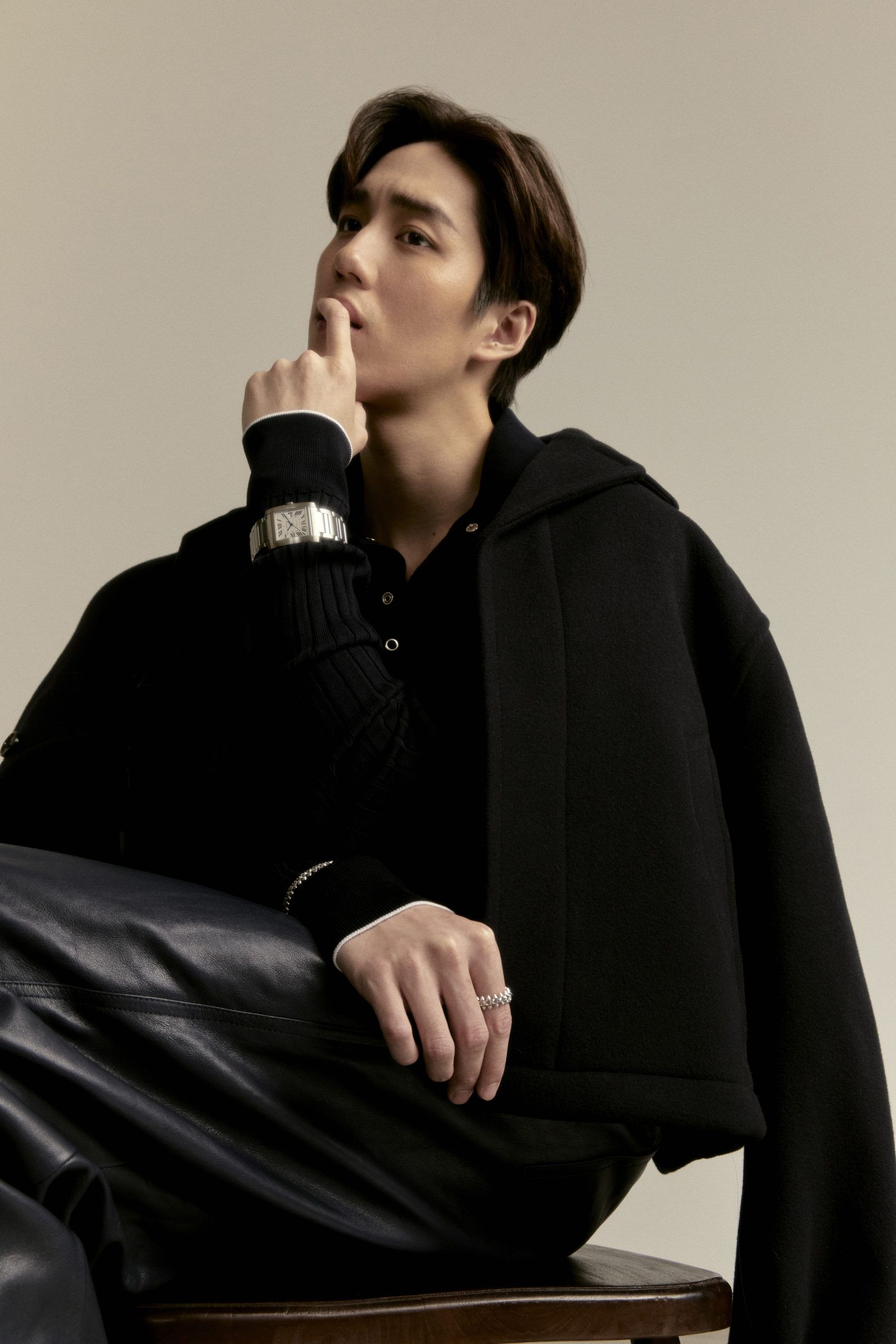 His filmography comprises a body of work that has made an impact on Thailand and as his phenomenal talent would show, tackling the role of an autistic badminton player in 2017's Project S: The Series – Side by Side to 2021's One for the Road, where he played Boss, a bar-owning ladies' man dealing with mortality as he returns home for a bucket-list road trip with his estranged friend (Note: It is Thailand's first Sundance Film Festival submission produced by the legendary Wong Kar-wai). At 29, Tor possesses a gravitas and gumption that's little seen in other Thai male celebrities his age.
Augustman caught up with Thanapob "Tor" Leeratanakachorn in Bangkok on the pressures of representing his country on the global stage, and the qualities that make Thai horror films superior to Hollywood productions.
You were part of the nine-member boy group, Nine by Nine, from 2018 to 2019. Now that you are more focused on your acting career, do you miss being in a band?
I do miss being a singer sometimes, [I am] ergo thankful to have been presented multiple opportunities to perform. That said, I don't really have a longing to be a singer now; I do not miss being in a band. At this point in my career, I feel that I haven't quite reached my full potential as an actor, so I want to put all of my energy into growing and improving myself in this field.
Society tends to put celebrities on pedestals. How do you handle pressure?
I may say I don't want to carry anyone's expectations, but it's inevitable – I do it subconsciously. People will always have high hopes [on] me. The best way to deal with this is to manage my emotions and expectations; keeping myself sane is paramount. That comes with not being fixated on managing the expectations of others.
I hope people will love me for who I am, not for who they want me to be. This delicate balance is often misunderstood. To be honest, I genuinely want my fans to love me for who I am, not to love me and try to change me.
Has being in the industry for a long time and being recognised as one of the most influential people in 2021 affected how you present yourself?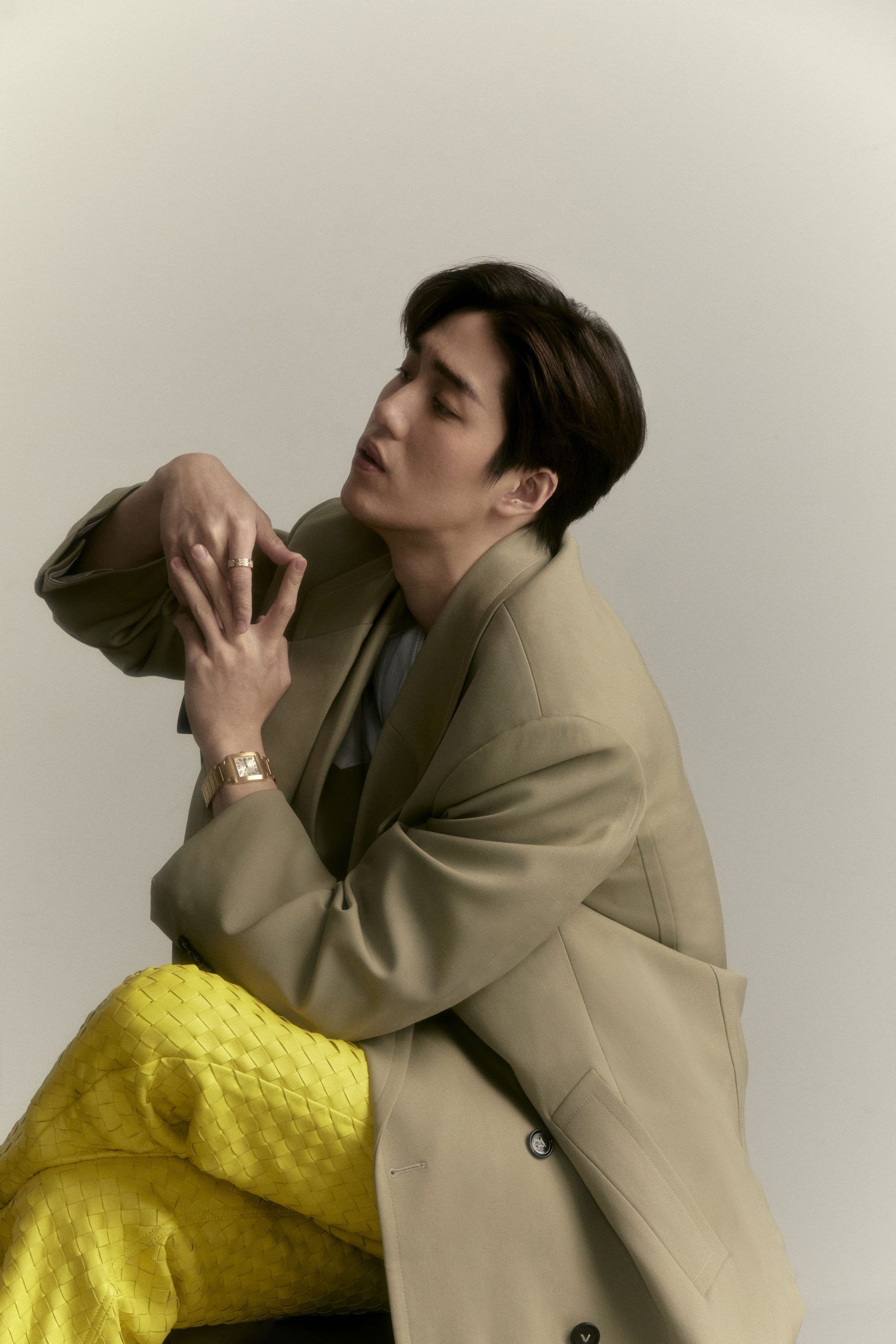 I feel that my experiences have helped me to grow and become stronger. In spite of everything, though, my perspective and outlook remain unchanged. It's a great feeling to be acknowledged as an influential person, but truthfully, I didn't set out to be one on purpose. Perhaps, it's that fact that it's unintentional that led me to getting the repute. I believe that if we force ourselves, we won't be our authentic selves.
In Asia, our conservatism tends to mean that we are uncomfortable around people with autism. How did you prepare for your award-winning role as Gym in Project S?
From the start, I was aware of the challenges that came with this role. I made an effort to comprehend it to the best of my abilities. However, for obvious reasons, I can't empathise completely. Nonetheless, I am grateful to myself for taking the time to study and immerse myself in the community.
I realised that the obstacles faced by the autistic community are more complex than I initially imagined. And it became a motivation for me to make society understand them better, even just a little bit. It wasn't easy, but I had a clear vision of what I wanted to communicate. That's why it took me seven months to properly prepare before starting the project. I still hold a deep respect for autistic children to this day.
Did you gain new insight into acting as a result? How did this new knowledge shape your career as an actor?
I find that exploring other careers/characters adds a great benefit to my acting career. As an actor, I have the unique opportunity to play a variety of professions and learn about them in a fun and engaging way. The knowledge I gain from each role stays with me for years. Though I may not become an expert in each field, I am contented with the valuable insights and skills the projects have imparted.
At times, these skills could also benefit me in my personal life. For instance, playing the role of a gardener has given me a deeper appreciation for plants and has even improved my gardening skills.
One for the Road is Thailand's first entry to the Sundance Film Festival. Did you feel pressured to represent your homeland on the international stage?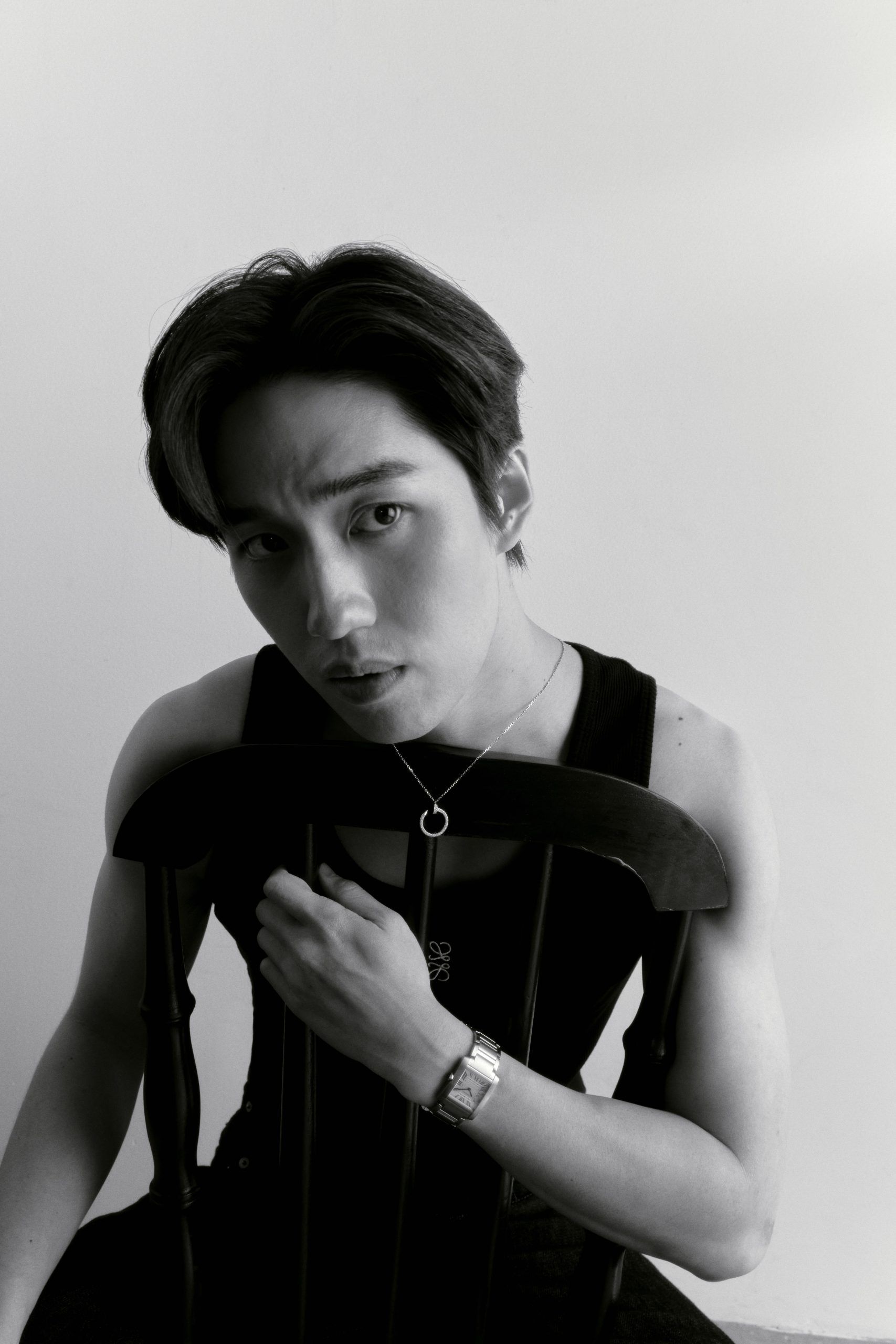 Honestly, I didn't feel any pressure. I only had pride. I'll always have complete trust in my Thai crew and their abilities. While we may not have as many resources as other countries, the quality of our team gives me confidence. I'm proud to call myself a Thai actor, and I owe a lot to P' Wong Kar-wai for giving me a chance to join the industry and attain the successes I have today.
How did you prepare for Ghost Lab?
The secret to playing a successful role in a horror movie is to have great imagination. Your mind is the best practice room as it allows you to play out scenarios, creating a new reality in your head. In a way, it helps to form a character. For example, I'll imagine how I'd react to actually facing supernatural beings. I'll act out according to how I perceive my reaction will be.
Funnily, for me, the difficulty wasn't the visualisation. Rather, the most intense part of Ghost Lab was playing the role of a doctor. Ironically, it was a role that I felt really suited me. I also had a great time working on the film because it was my first time acting alone for almost half of the movie.
What is your favourite horror movie?
I love Thai horror shows. Heck, I love all horror movies regardless of their origin – which explains why I have a lot of favourites. If I had to choose one quickly, I'd say the first instalment of Paranormal Activity. And amongst the many Thai horror movies, Shutter.
In my opinion, Thai horror movies are scarier than Hollywood ones. Why do you think they are so good at scaring us?
I feel like Thai ghosts are very frightening because of their creepy and eerie aura. Also, culture and traditional beliefs come to play as well. In Thailand, there are certain beliefs that cannot be scientifically explained. It goes hand in hand with the frightening ghost culture – intensifying the horror. I do think the prejudice of Thai ghosts being scarier also contributes to the spookiness.
How would you define success?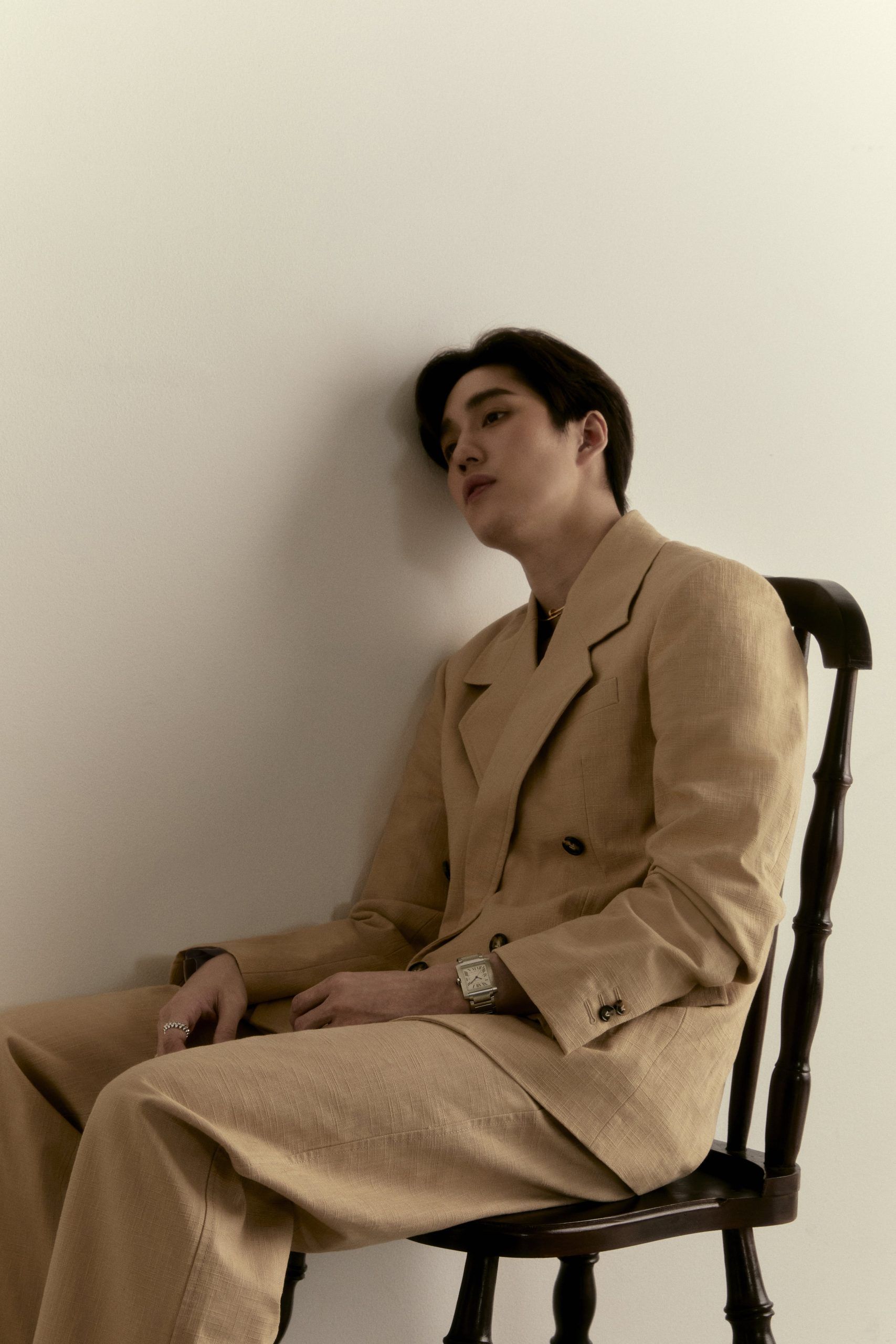 My ultimate goals in life are what I consider to be true success. However, success to me always comes in stages. Milestones can also be considered a triumph. If I only focus on big milestones, I might never reach them. To encourage myself, I'll always reward myself along the way; whenever I make a step or progress.
Valentine's Day is usually a day where men are pressured to treat their girlfriends specially. However, the occasion also falls on your birthday. Do you feel it's better to be the giver or the receiver?
I feel that being born on February 14th is kind of cool because it feels different from a typical day. Back to your question, I don't think we always have to be the receiver. Instead, we should try to be the best giver we can be and encourage everyone else to be good gifters for others too. It's a cycle – in the end, everyone will be receivers of nice, thoughtful gifts.
Star: Thanapob "Tor" Leeratanakachorn; Photography: Au Tammarat⁠; Styling: Chris Kanisorn⁠; Hair: Ritz Angel⁠; Makeup: Tong Sutipat⁠; Photography Assistance: Poomin Wongsing, Passapon Khemmanipitpon, Nattapong Amkham, and Jeerasak Kaysee⁠; Thai Coordinator: Manit Maneephantakun; Fashion Assistance: Nuttanart Thongsukmak and Somporn Utsawong⁠; Outfits: Bottega Veneta, Gucci, and LOEWE; Accessories: Cartier