It's the start of the New Year and what better way to ease into the year with top quality entertainment. Catering to the needs of subscribers Netflix, Disney+, Prime Video, HBO GO and BBC Player have lined up an impressive array of shows to stream in January 2023.
From the highly-anticipated video game adaptation, The Last of Us to the return of the Hunters, these are the top shows to stream in January 2023. Check out our top picks below on what you should put on your watch list throughout the next 31 days.
Top TV shows and movies to stream in January 2023:
Stealing Raden Saleh Premieres: 5 January
Platform: Netflix
To save his father, a master forger sets out to steal an invaluable painting with the help of a motley crew of specialists.
Payback: Money and Power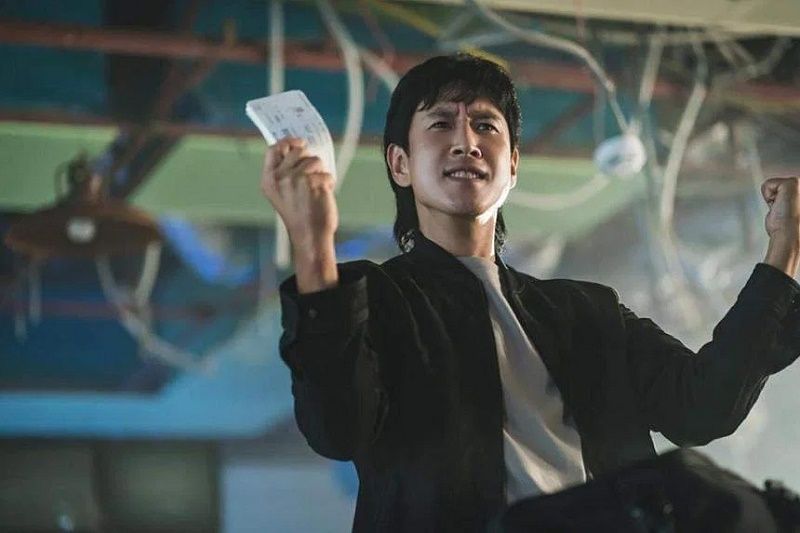 Premieres: 6 January
Platform: Prime Video
Eun-Yong, a money trader who found success after many years of treading the underbelly of Seoul and eventually became a trading tycoon returns to Seoul to fight against a money cartel, who caused the death of his mentor Hye-rin. He teams with his mentor's daughter, a career military woman and his nephew Tae-chun, a righteous prosecutor, to bring the parties responsible to justice.
South Korea with Alexander Armstrong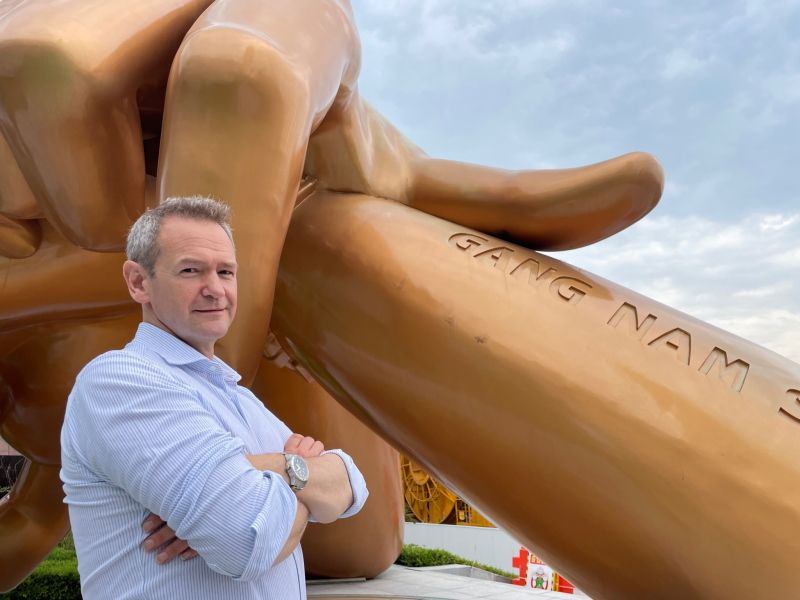 Premieres: 6 January
Platform: BBC Player
Alexander Armstrong explores South Korea and finds out what makes one of the most dynamic nations on earth tick, delving into K-Pop, robot waiters and stunning palaces. Gangnam Style, Squid Games and K-Pop have all helped to boost South Korea's global popularity, yet most people know little about this extraordinary country. Alexander Armstrong sets off to visit the state that has managed to retain a distinctive quality of its own.
The Pale Blue Eye Premieres: 6 January
Platform: Netflix
A retired detective recruits an astute West Point cadet named Edgar Allan Poe to help him solve a grisly murder mystery at the U.S. Military Academy.
Tokyo Revengers: Christmas Showdown Arc Premieres: 8 January
Platform: Disney+
Follow former bad boy Takemichi as he uses his accidentally acquired powers to go back in time and save his middle school girlfriend from being murdered by the Tokyo Manji gang – unwittingly changing the destinies of those around him.
The Great Cookbook Challenge with Jamie Oliver Premieres: 9 January
Platform: BBC Player
Jamie Oliver and Penguin Books team up to find the next big cookbook author, as cooks compete to impress judges Jimi Famurewa, Georgina Hayden and Louise Moore for a one-of-a-kind publishing deal.
Hunters Season 2 Premieres: 13 January
Platform: Prime Video
After an accident derails their exploits in Europe, the Hunters must band back together to hunt down history's most infamous Nazi—Adolf Hitler—who's hiding in South America. Meanwhile, a look to the past reveals Meyer Offerman (Al Pacino) encountering a dangerous threat that could unravel his secret and expose his true identity, with explosive reverberations for our Hunters.
The Last of Us Premieres: 15 January
Platform: HBO GO
Based on the critically acclaimed video game, this HBO Original drama series takes place 20 years after modern civilization has been destroyed. Joel, a hardened survivor, is hired to smuggle Ellie, a 14-year-old girl, out of an oppressive quarantine zone. What starts as a small job soon becomes a brutal, heart-breaking journey, as they both must traverse the US and depend on each other for survival. The nine-episode first season stars Pedro Pascal, Bella Ramsey, Gabriel Luna, Anna Torv and Nick Offerman.
Super Junior: The Last Man Standing Premieres: 18 January
Platform: Disney+
Offering fans a behind-the-scenes look at Super Junior and its members, Super Junior: The Last Man Standing follows the band from their inception as Super Junior 05 and traces their record success – first across Asia and then the world. Catch never-before-seen interviews with the group's members as they look back on their stellar career, recounting personal stories and feelings to provide fans and viewers with unmissable new insights into the group and the modern K-pop industry.
Serengeti S3 Premieres: 19 January
Platform: BBC Player
The real-life animal drama set in a spectacular corner of Africa's Serengeti returns with even bigger, bolder stories and endearing new characters. Dawn breaks across the lush Serengeti plain. But paradise is fleeting as the animals face fresh challenges.
Bling Empire: New York Premieres: 20 January
Platform: Netflix
A new cast of stylish Asian American socialites flaunts their fortunes — and fashions — while bringing the drama and living it up in New York City.
The Legend of Vox Machina Season 2 Premieres: 20 January
Platform: Prime Video
After saving the realm from evil and destruction at the hands of the most terrifying power couple in Exandria, Vox Machina is faced with saving the world once again—this time, from a sinister group of dragons known as the Chroma Conclave.
The Menu Premieres: 25 January
Platform: Disney+
Reclusive, globally celebrated Chef Julian Slowik has prepared a lavish tasting menu for select special guests — a couple, three young tech bros, an older wealthy couple, a renowned restaurant critic and her slavish magazine editor, and a famous middle-aged movie star with his assistant. Slowik however begins to rattle the diners as it becomes increasingly apparent that his elaborate menu is designed to catalyse a shocking finale. The Menu Stars Ralph Fiennes, Anya Taylor-Joy and Nicholas Hoult.
Jerry & Marge Go Large Premieres: 28 January
Platform: HBO GO
Inspired by the remarkable true story of retiree Jerry Selbee who discovers a mathematical loophole in the Massachusetts lottery and, with the help of his wife, Marge, wins millions and uses the money to revive their small Michigan town. Stars Bryan Cranston, Annette Bening, Larry Wilmore, Rainn Wilson, Anna Camp, Ann Harada, Jake McDorman, Michael McKean and Uly Schlesinger.
(Main and featured image: HBO GO )
written by.
Richard Augustin
Digital Editor
Richard went from the confines of the kitchen working as a professional chef into the realm of media twenty years ago. In his two-decade career in writing, he has plied his trade in a number of regional print and digital media organisations in the lifestyle, in-flight, entertainment and finance space. When not busy chasing deadlines and writing stories for AugustMan, you can find him experimenting with recipes in his kitchen.