Netflix is expanding its spy-thriller genre. While earlier this year the streaming giant released The Recruit, starring Noah Centino as a young spy, it's now added another exciting addition to its catalogue. Here is what we know about Netflix's thrilling new series The Night Agent.
The Night Agent premieres 12 hours pic.twitter.com/F5ULpSewQY

— Netflix (@netflix) March 22, 2023
Created by Shawn Ryan, The Night Agent's story revolves around an FBI agent who gets involved in a deadly conspiracy about a mole in the White House.
Is Netflix's 'The Night Agent' based on a book?
The Night Agent is based on the novel of the same name by author Matthew Quirk. Published in 2019, it is a thriller set in Washington, D.C. and follows the story of a young FBI agent named Peter Sutherland. He is assigned with investigating a suspicious case involving the death of a White House staff and soon discovers a web of corruption and conspiracies that threaten to bring down the entire government. Along the way, he must navigate dangerous alliances and confront his own personal demons, all the while trying to stay alive and uncover the truth.
Who is in the cast of 'The Night Agent'? FBI agent Peter Sutherland is played by Gabriel Basso, while Luciane Buchanan plays the role of CEO Rose Larkin. The rest of the cast includes Fola Evans-Akingbola, Eve Harlow, Enrique Murciano, Phoenix Raei, D.B. Woodside and recent Oscar-nominee Hong Chau.
'The Night Agent': What does Twitter have to say about Netflix's new spy drama?
After the spy thriller was released on Netflix, people took to Twitter to share their views about the show. If you are wondering about potentially binge-watching it, these Twitter reviews might help you take a call:
The Night Agent is a must watch, the best series to ever happen on Netflix in my opinion. I'm on episode two but I'm hooked!!! pic.twitter.com/gqB0ObieUk

— Keey⚜️Ⓜ️ (@keey_unusual) March 23, 2023
Why y'all didn't tell me "The Night Agent" on Netflix was good ? P.S. I am on episode 4 so no spoilers please

— Lori Harvey Jr. ‍♀️ (@keke_shontae) March 23, 2023
The Night Agent 10/10

— (@JeradMartin) March 23, 2023
The Night Agent on Netflix is good af so far if anybody needs a new show to watch

— Ni'Jah (@forevernij) March 23, 2023
OMG The Night Agent is an adrenaline rush (Netflix)!

— Nancy Dollar (@we_dollar) March 23, 2023
Just binged most of the The Night Agent episodes on Netflix. Old style spy thriller, but very well done. I'd call it a must-watch.

— Eugenia Loli (@EugeniaLoli) March 23, 2023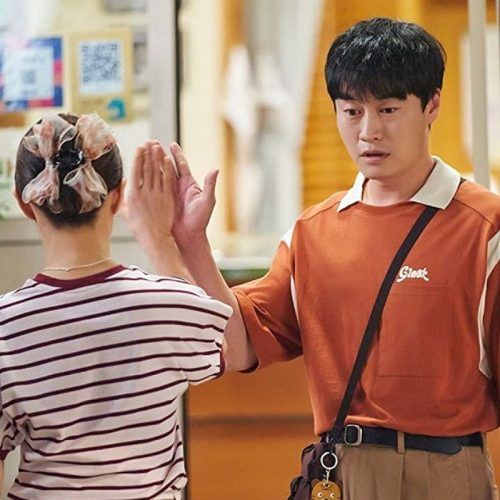 (Hero and feature image credits: Courtesy Netflix)
Frequently Asked Questions (FAQs)
Question: How many episodes are there in The Night Agent?
Answer: Netflix's The Night Agent comprises of 10 episodes.
Question: Will there be a Season 2 for The Night Agent?
Answer: As of now, the Night Agent's renewal for season 2 has not been announced.
Question: Who is the best character in The Night Agent?
Answer: FBI agent Peter Sutherland and CEO Rose Larkin are the primary characters in the The Night Agent.
Question: Is The Night Agent a good series to watch?
Answer: If you love spy-thrillers or the thriller genre in general, then The Night Agent is a good series for you to watch.
written by.
Sanika Achrekar
Digital Writer, Augustman
Sanika lives for fashion and skincare. She enjoys writing about style, beauty, and lifestyle. She worked as a fashion writer for Man's World India magazine. When not writing about designers and trends, she likes to shop, travel, try new Sushi restaurants, practise pilates and rewatch her comfort shows.