Who doesn't love watching a smart enigmatic thriller? In fact, people tend to watch films like Shutter Island (2010), Inception (2010), The Machinist (2004), Memento (2000), and Se7en (1995) more than once because they don't want to miss any finely crafted detail. Some thrillers, however, though can be darker and more unsettling. Catch the following five if you enjoy having your mind, er, challenged.
fractured Every Brad Anderson fan worth their salt knows the filmmaker's penchant for puzzles. After Session 9 (2001), The Machinist (2004) and The Call (2013), Anderson worked on the Netflix original film Fractured (2019), featuring Sam Worthington, Lily Rabe, and Stephen Tobolowsky.
The film is about family man Ray Monroe in his lonely and desperate journey to find his wife and daughter. They disappeared abruptly without a trace following a trip to the hospital. And Monroe has rake his memory over for clues that may explain what happened. Since it's Anderson we're talking about, heed our advice: don't believe what your eyes tell you.
Watch the trailer here. Fractured is available on Netflix.
Vivarium Brace yourself, Lorcan Finnegan's sci-fi thriller is relentless. And through it all, the viewer doesn't just need to fully grasp what is happening, but also what it means. That said, those who are willing to put in the time and effort to complete 97 minutes of the film will find it a rewarding watch. After all, it underscores a point in life that a majority of us face.
Without giving too much away, Vivarium (2019) is about a couple who are seeking to buy an idyllic suburban home. They are pointed to the neighbourhood of Yonder by a mysterious realtor, but find themselves trapped.
Watch the trailer here. Vivarium is also available on FandangoNOW.
the killing of a sacred deer Like Brad Anderson, fellow award-winning filmmaker Yorgos Lanthimos enjoys producing films that send your mind into a spin. Prior to his psychological thriller The Killing of A Sacred Deer (2017), Lanthimos already filled his portfolio with Greek thriller Dogtooth (2009) and dystopian dark comedy The Lobster (2015) — both equally disturbing and possibly overwhelming.
The Killing of A Sacred Deer is, in fact, a film inspired by the ancient Greek play Iphigenia at Aulis. For the unacquainted, it is about a father who is torn between having to take his daughter's life and putting his entire family at risk.
In the case of TKOASD, the man put on the spot is Colin Farrell. He plays cardiothoracic surgeon, Steven Murphy, who must decide if it'll be his son or his daughter taken as a sacrifice. Otherwise… well, you're not getting a spoiler from us.
Watch the trailer here. The Killing of A Sacred Deer is available on Amazon Prime.
enemy Ever wondered what it feels like to meet your doppelgänger? And how far will you go to find out more about him? This is the central premise for Canadian filmmaker Denis Villeneuve's psychological thriller film Enemy (2013).
Based on José Saramago's novel The Double, Enemy zeroes in on protagonist Adam Bell (played by Jake Gyllenhaal), a History professor, who chanced upon his doppelgänger, Anthony Claire, while watching a movie. Burning with curiosity to learn more about Claire, Bell goes on a manhunt. With help from fate (and some stalking), the men meet.
The beauty of Enemy isn't just a cautionary tale about following our curiosity. Rather, it also scrutinises human flaws and explores how our subconscious mind is capable of contorting our reality.
Watch the trailer here. Enemy is also available on Amazon Prime.
Jacob's Ladder We find the best and most perplexing work on this list to be filmmaker Adrian Lyne's 1990 psychological-thriller Jacob's Ladder. It's quite a shame that the film didn't reach the heights of Christopher Nolan's Memento when both films were released a decade apart. It had a budget of $25 million and a relatively small sum of box office earnings at $26.1 million.
Although Jacob's Ladder possesses more horror elements than Martin Scorsese's Shutter Island, several moments in the former are akin to the latter where the protagonist is placed in a world where he struggles to recognise what is real and what is not. In Jacob's Ladder, a young Tim Robbins plays a former Vietnam war veteran suffering PTSD. He experiences hallucinations that cause him to alternate across present time New York, the Vietnam war, and "Hell".
Fun fact: In 2019, filmmaker David Rosenthal produced a remake of Jacob's Ladder under the same title that cast a majority of African-American Hollywood stars.
Watch the trailer here. Jacob's Ladder is also available on Amazon Prime.
Other honourable mentions: The Handmaiden, Funny Games, Triangle, The Butterfly Effect, and Mr Nobody.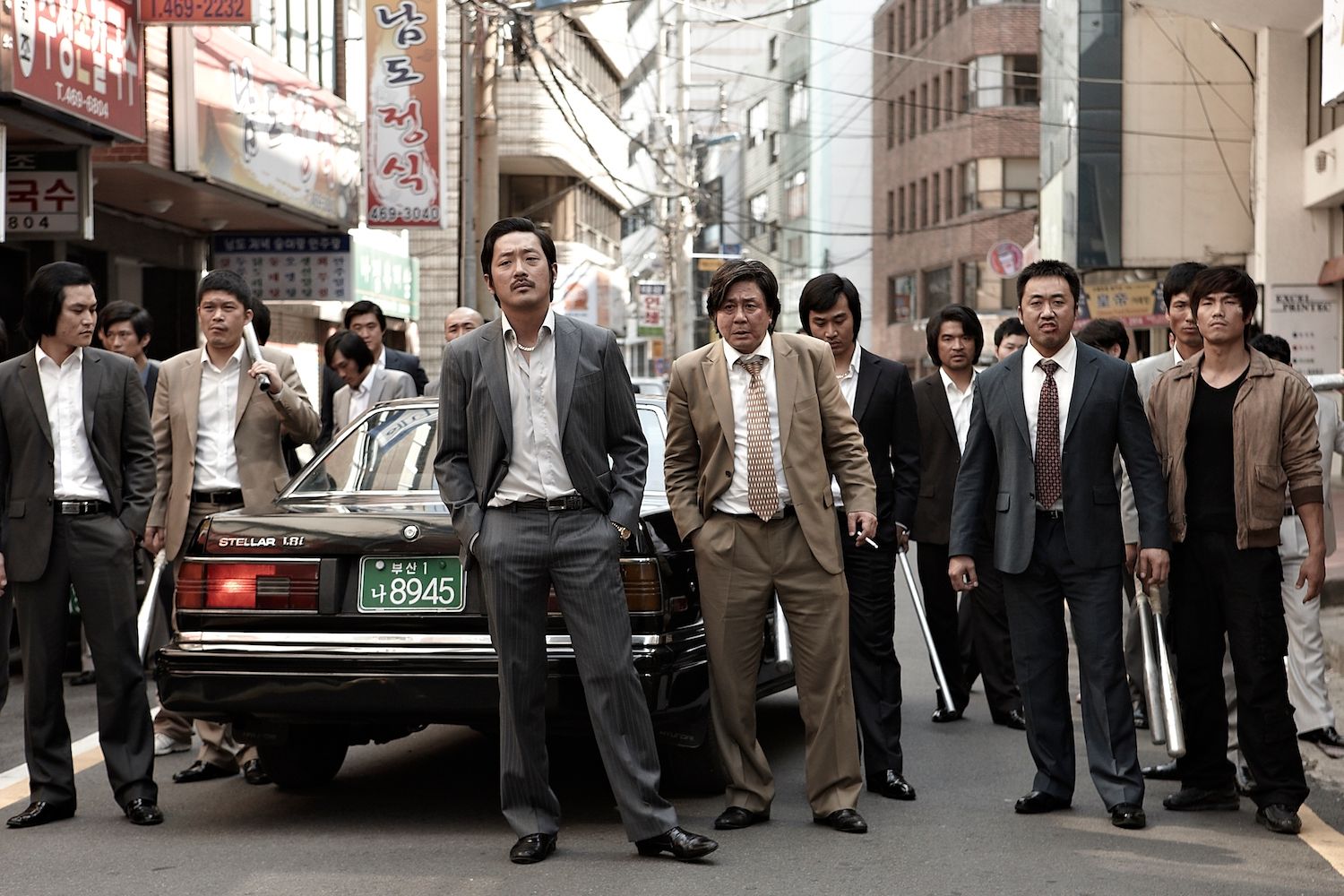 See more of our Netflix picks here.
written by.
Lester Tan
Lester is into films, food and basically anything culture related under the sun.