When Ashley Osborne, CEO and co-founder of property investment platform MyPropTech introduced the app, there was no fanfare, no fireworks, no dramatic gasps. There was no sense of how momentous his creation can be. But that's how Ashley likes it. As much of a game-changer as it is, MyPropTech is supposed to work quietly but effectively behind the scenes, linking investors to properties that will strengthen their portfolio.
The value proposition was simple. Help investors who aren't part of large financial institutions enjoy economies of scale that they cannot create for themselves. With this, MyPropTech serves investors ranging from wealthy individuals looking to buff up their personal portfolio to emigrants looking for that dream home to settle into.
The 'how' is slightly complex, but it needed to be.
MyPropTech features a revolutionary MyPropTech Dynamic Pricing™ algorithm. The platform speaks to developers and agree a significant discount on an allocation of apartments, which reflects the savings a developer achieves by selling with no marketing costs, as well as the economy scale achieved by selling multiple properties in a single transaction. Properties are released to the platform via the MyPropTech Dynamic Pricing™ algorithm and every time a member reserves an apartment, the price of all the apartments goes down. This includes those which have already been reserved.
The base price is the lowest possible price for the apartment. The MyPropTech Dynamic Pricing™ algorithm allocates the difference between the base price and the retail market price — the 'Dynamic Discount' across all of the properties. With every unit reserved, more of the Dynamic Discount is released to every apartment, until they reach the base price. Users will notice a 'strike price' set to all properties. This refers to the maximum price a member will pay for a certain property, set in advance. The strike price is only hit if a certain number of apartments are sold.
It's a lot of legwork, but even more is done behind the scenes.
Ashley explains, "In terms of the discounts, we go through a rigorous process. We start by taking properties that are available for sale in the market. And then we do a 21 point due diligence check on every property that we do. And then we test the discounting as well against market scenarios, so people can see it. But then every property that we sell via dynamic pricing, we write an investment memorandum, where we take all of the market data and actually put it in a single document. So an investor can see specifically, what other apartments have sailed with other developers in the market and how much are they? So we want to create that transparency. That's really what we're all about.
The result is a platform that does the legwork in ensuring that its members enjoy discounts and economies of scale in a well-regulated environment. For this, the platform is recognised by the UK's Royal Institute of Chartered Surveyors (RICS), and bears the RICS Tech Partner logo, a mark of its dependability and forward-thinking.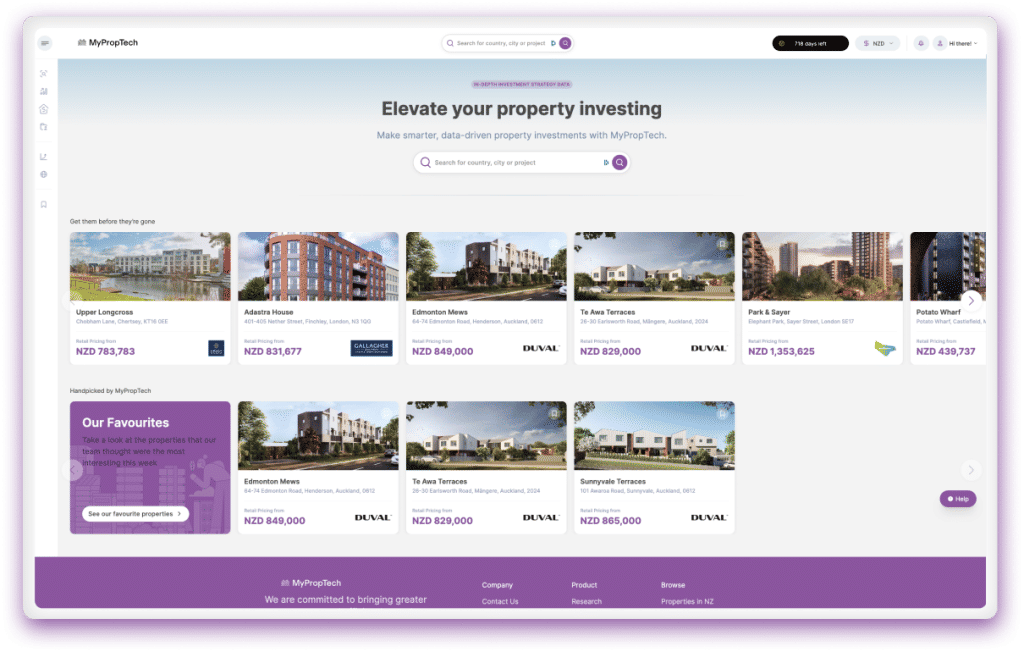 What MyPropTech does so well is to empower the individual investor. Other than providing access and discounts, it also gives data critical to help investors make fully informed decisions.
"All of the information that we display on our platform is independent," says Ashley. "We don't create our own research. We buy research from the world's largest data providers, and we think that's important. What we will never do is create our own independent research because that creates a conflict. That's something that happens with agents. So if I work with a tier one property agent at the moment, they are selling the property and saying, 'Here's a research report that we've written about this marketplace.' That makes no sense. We will always strive to provide investors with access to real time independent first-in-class data, at prices lower than if they were to go out there and buy it themselves."
It's the economies of scale he mentioned earlier, but permeating across all of MyPropTech's offerings.
This makes MyPropTech useful for various types of investors.
This includes emigrants into the UK, Australia and New Zealand. MyPropTech helps link house sellers and developers to an international market, but also gives people relocating access to competitive prices for properties in these countries.
It is especially useful for investors with existing offshore properties, and first-time offshore investors. There are several investors in our part of the world who own property offshore, but very few are managing them as well as they could. For them, MyPropTech provides real-time market data and analysis tools that allow them to analyse any property for sale to determine where they will get the best possible return.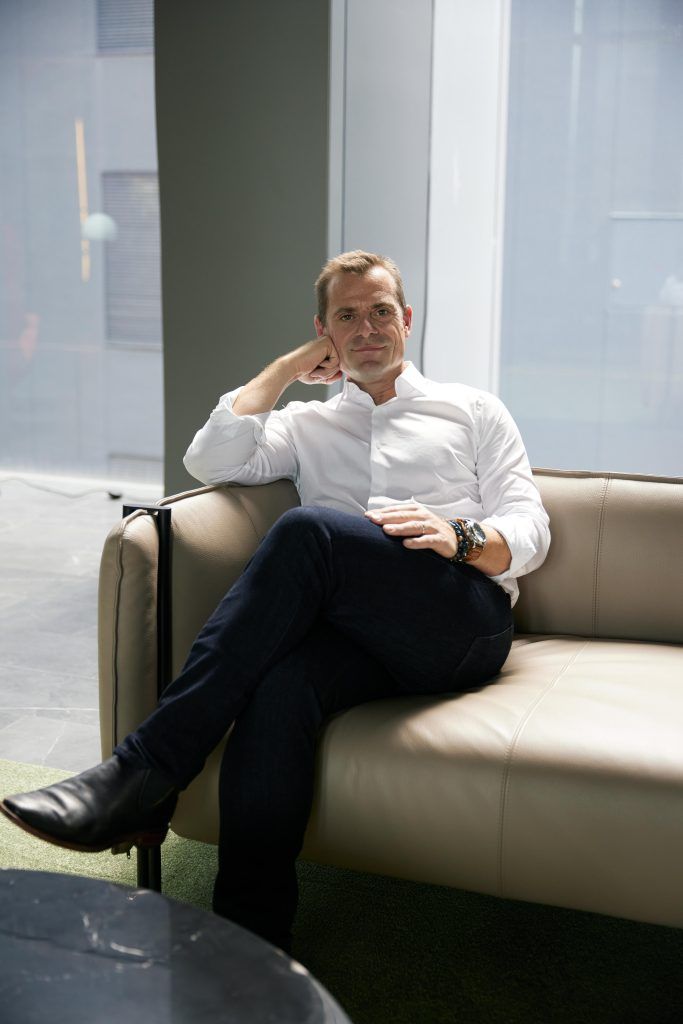 These factors truly make MyPropTech a game-changer, and is testament to Ashley's, and his team's, vision.
Ashley has had a long and distinguished career in the real estate industry, serving as Head of UK Residential and International Properties Asia at Colliers
International, where he has worked on developments across all corners of the globe, from Zhengzhou to London. In his time at Colliers International, Asheley was the principal architect behind Colliers International's rapid growth in the Asian project marketing sales industry. In addition to being CEO and Co-Founder at Du Val Global, Ashley sits on the Global Advisory Board of Unloc, one of Scandinavia's fastest-growing PropTech platforms.
Some of the most exciting properties available on the MyPropTech include London's One West Point as well as Park & Sayer, and New Zealand's Edmonton Mews. There are many more, and we recommend registering as a user and seeing for yourself the breadth of investment possibilities in the platform. For even more, membership costs NZ$40 per month or NZ$400 annually.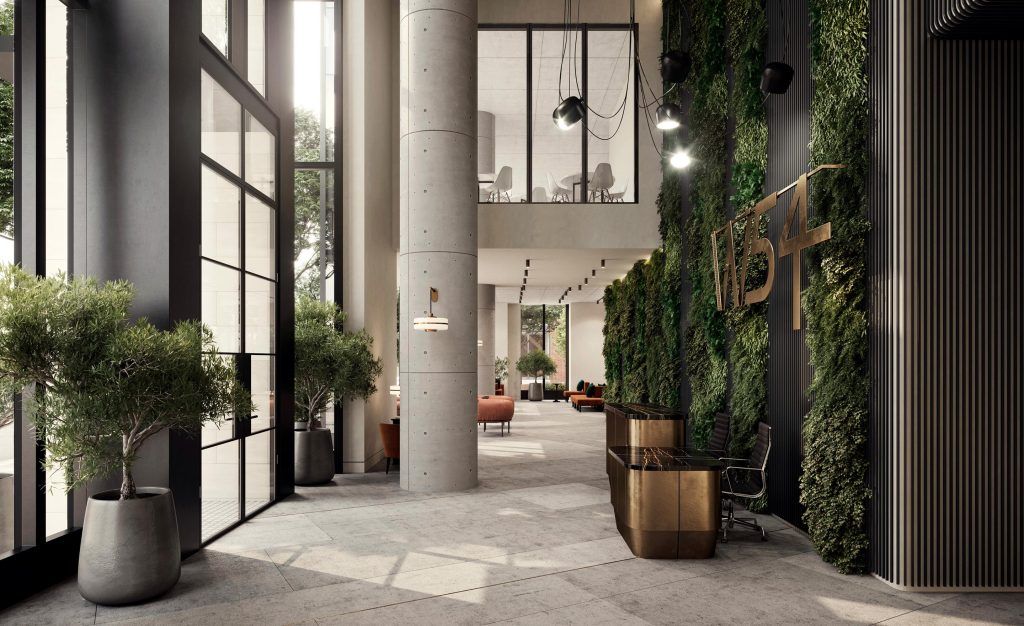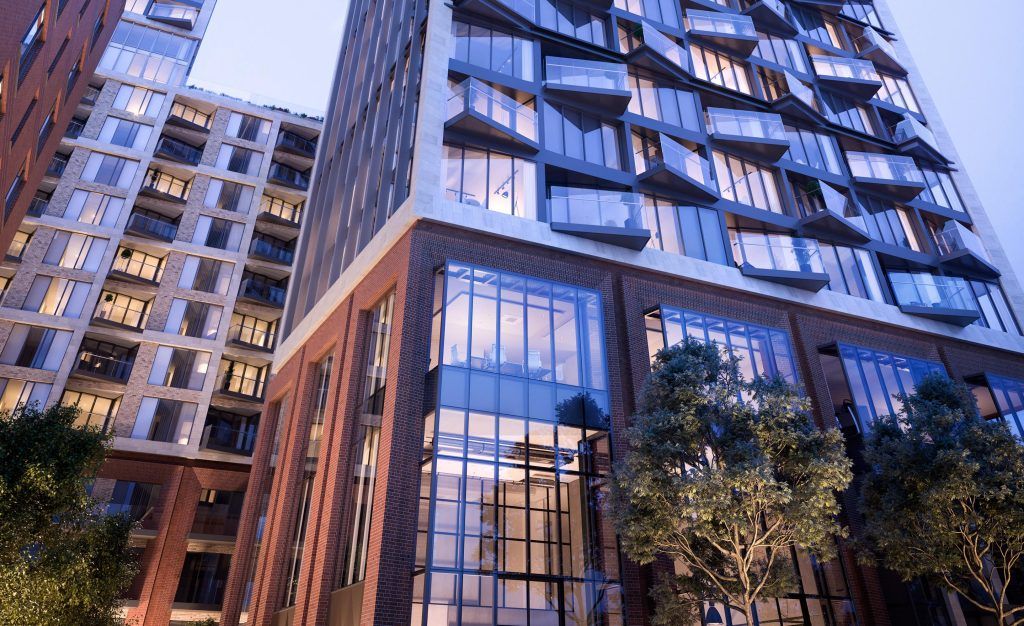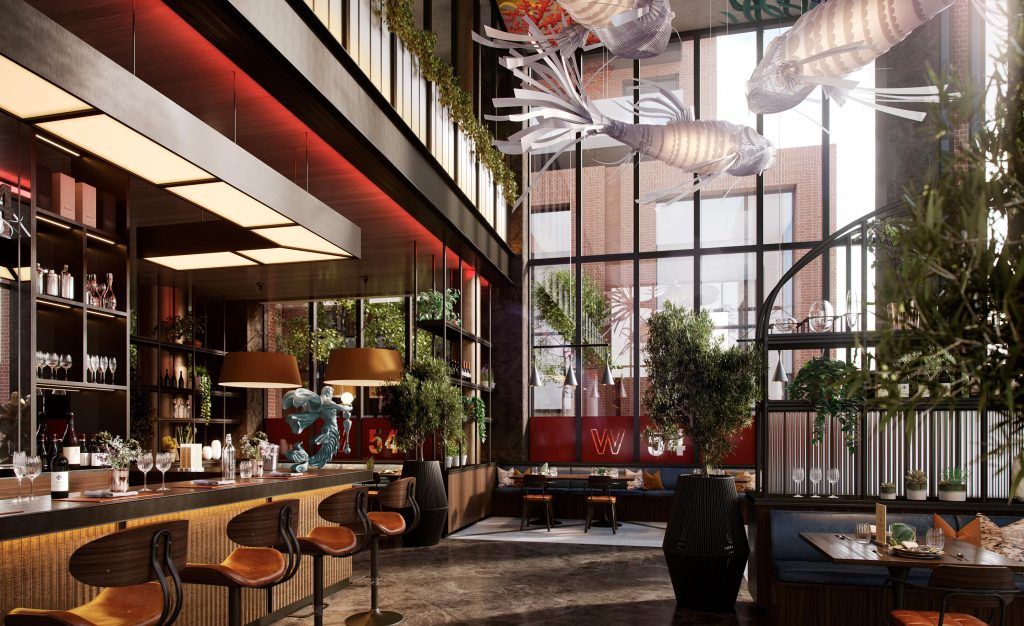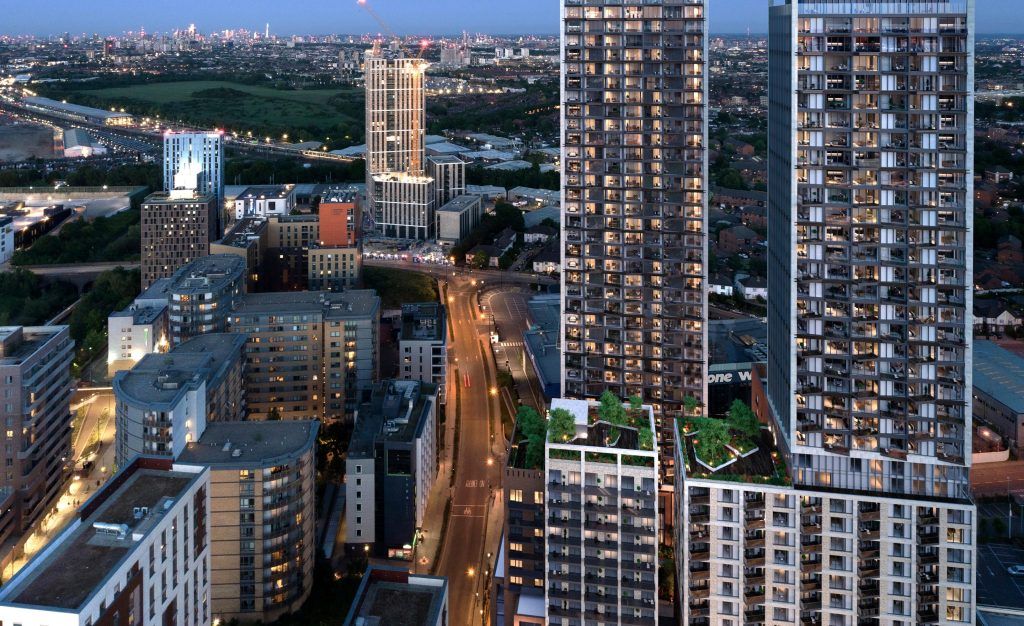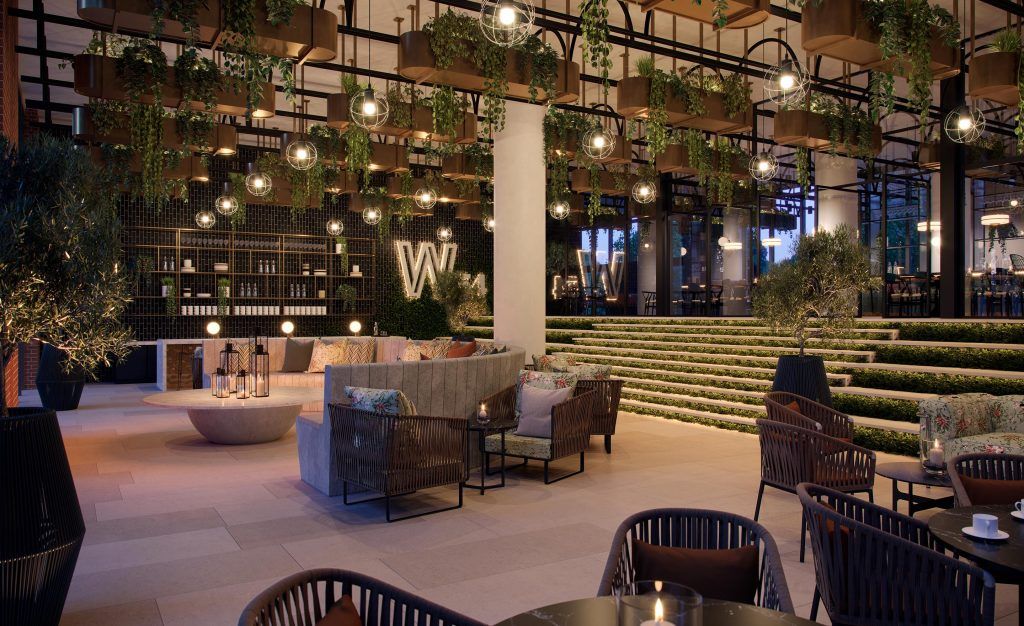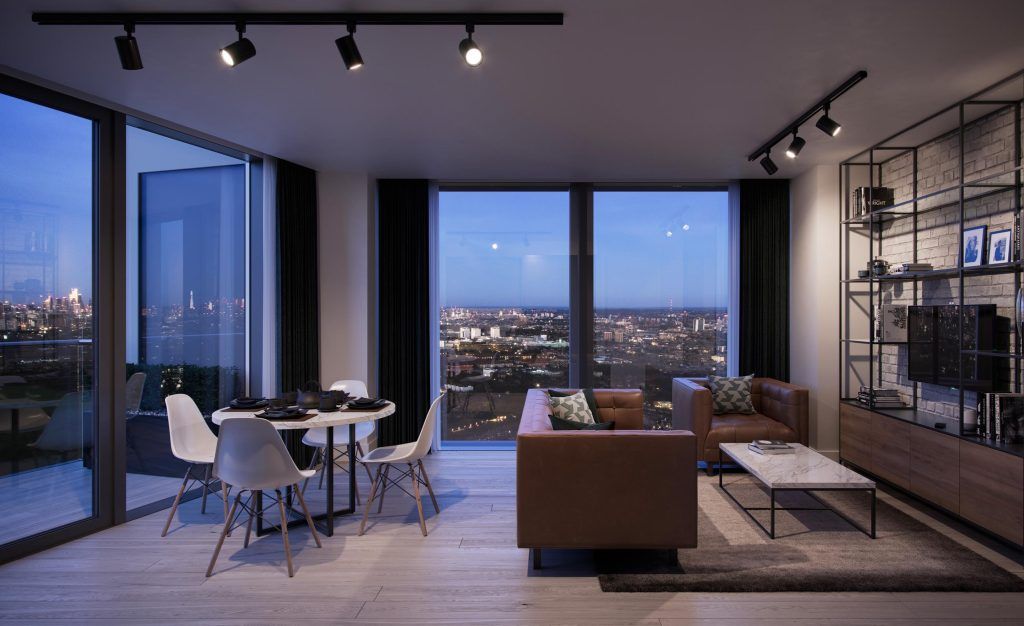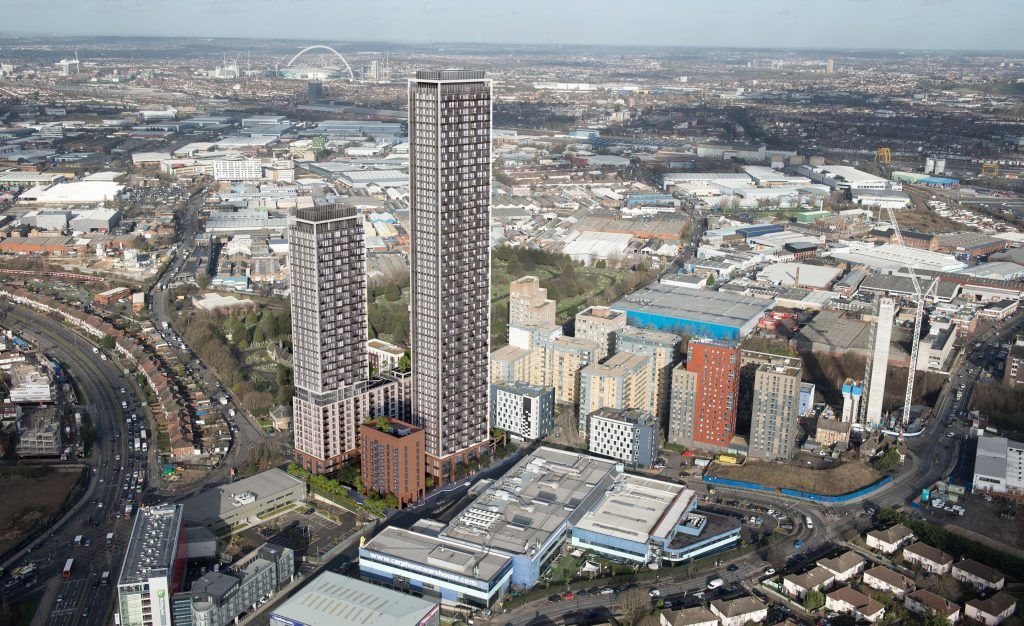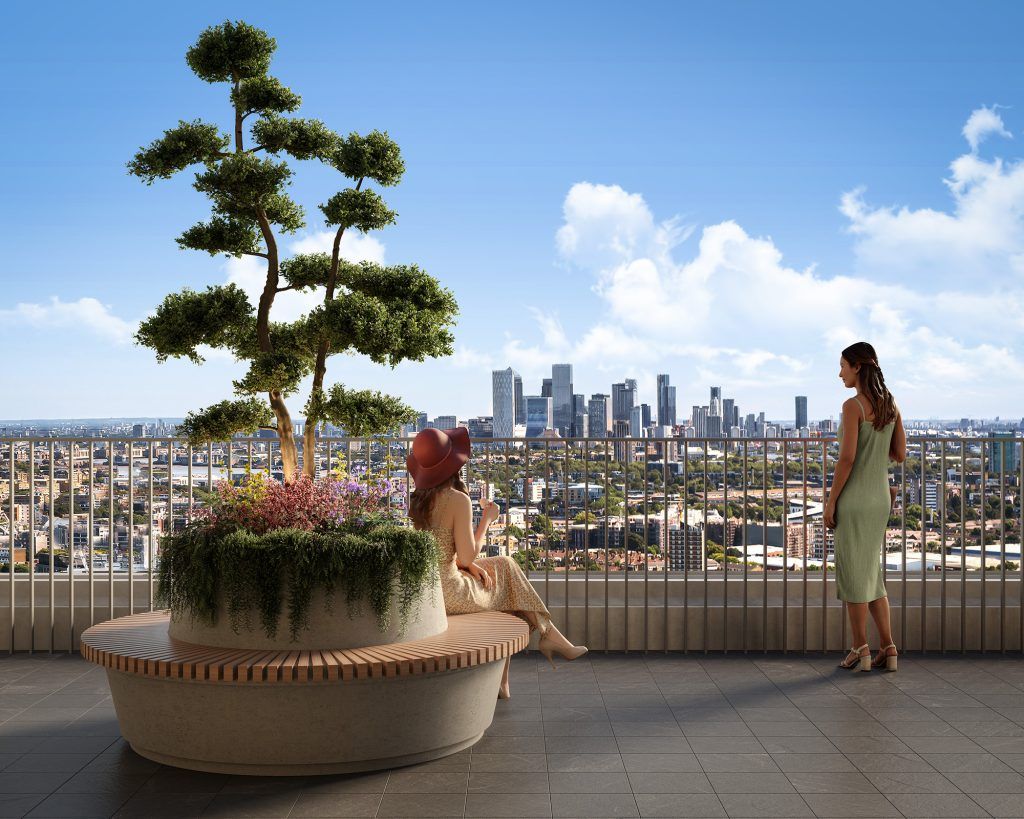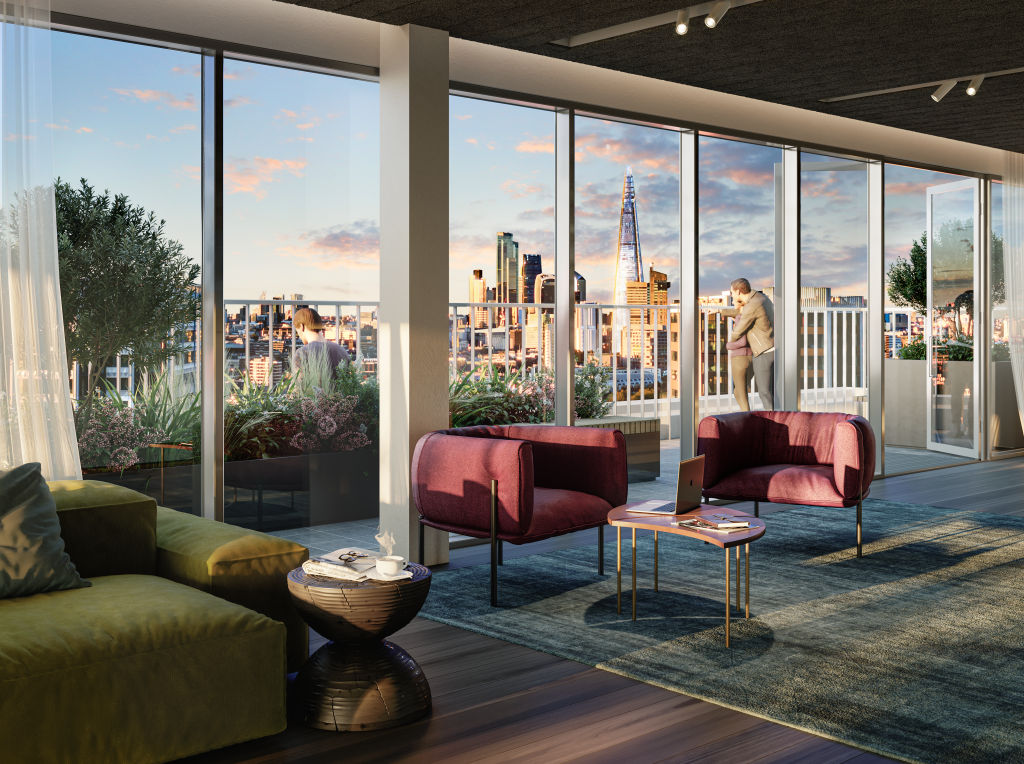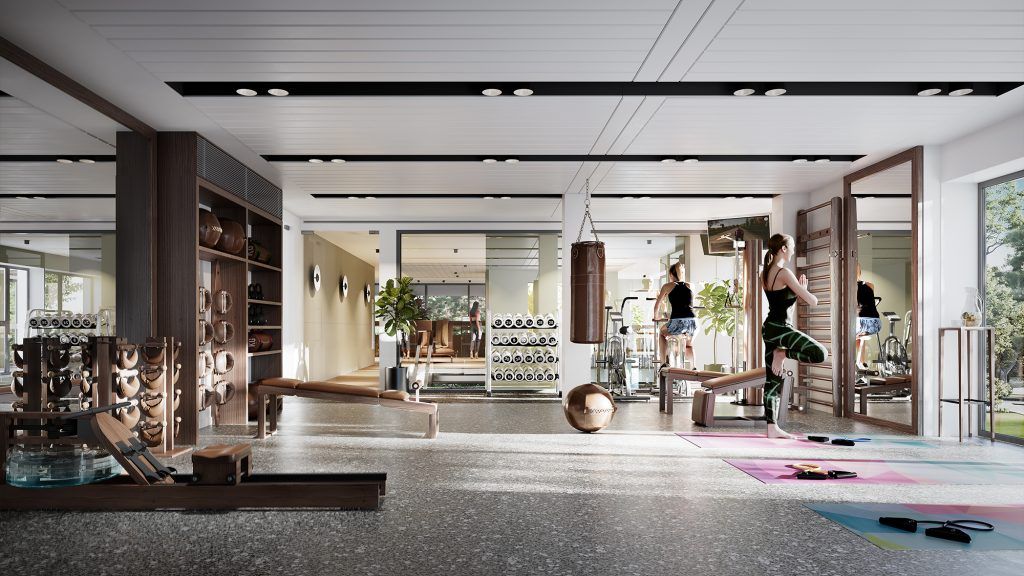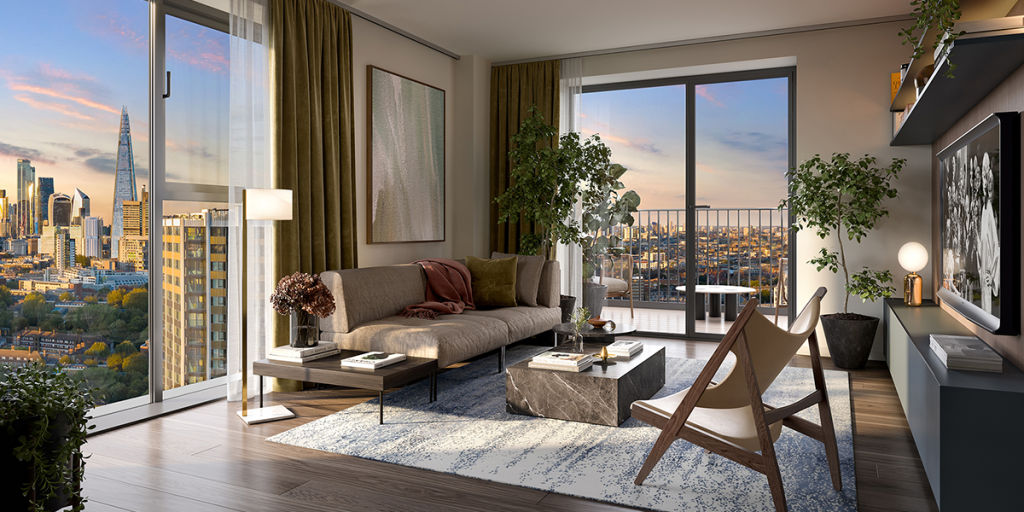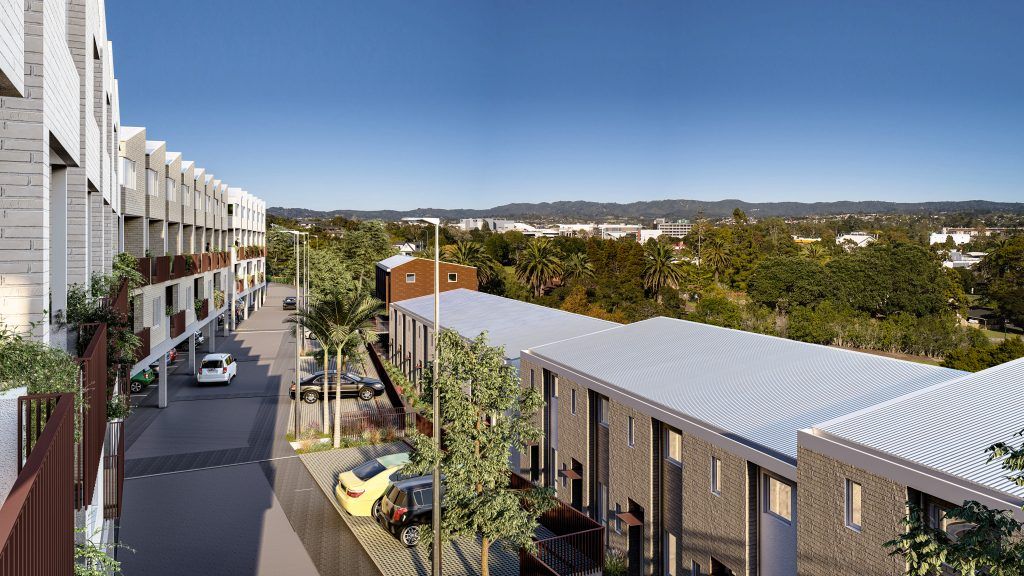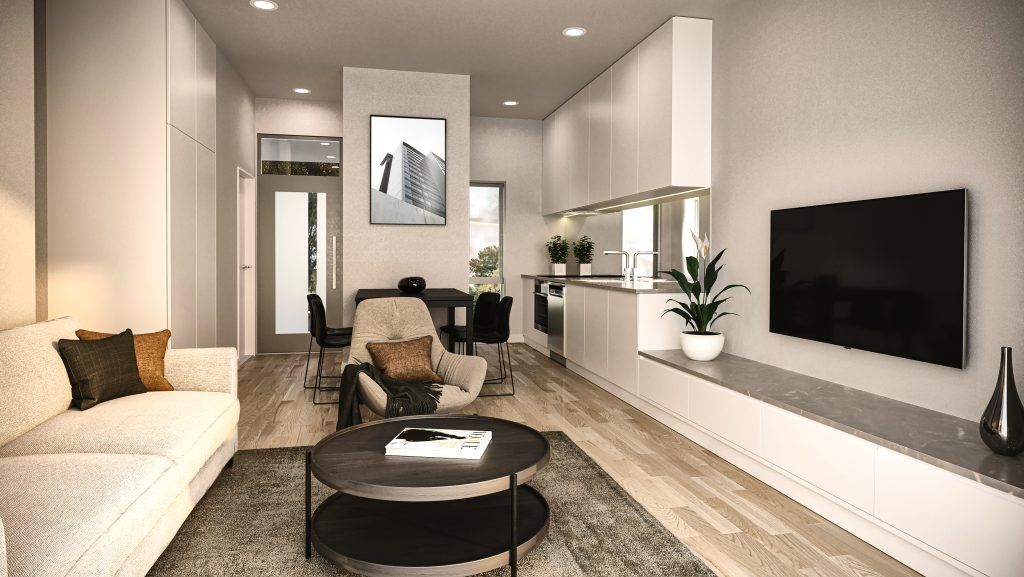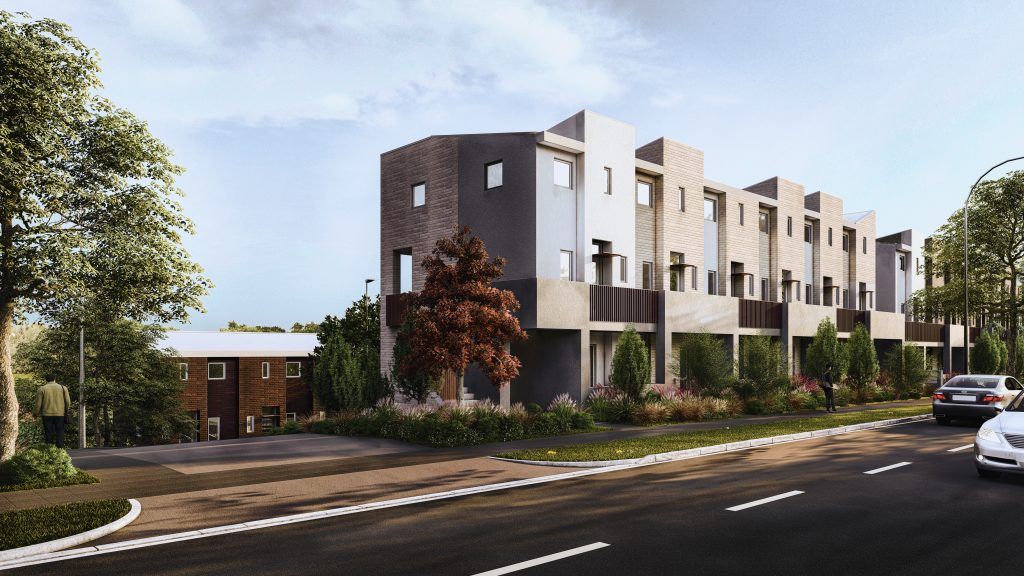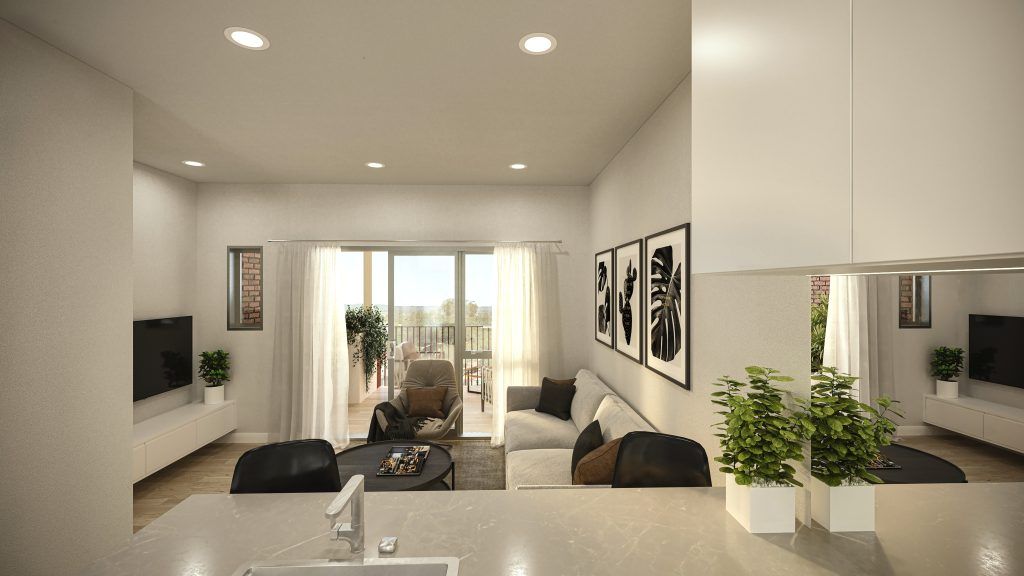 Currently, it features properties in the UK, Australia and New Zealand, but plans are afoot to expand to other markets. Watch this space.
For more information, visit www.myproptech.com. Membership costs NZ$40 per month or NZ$400 per annum.
written by.
Suffian Hakim
Senior Writer, Augustman Singapore
Senior Writer at Augustman inside the office. Bestselling author, screenwriter, playwright and Nutella addict outside the office. Covers everything from cars to culture to sustainability. Has spent over ten years writing self-referential author bios such as this.