"If you want to be in a position where you're constantly in the public eye, you have to learn that fame comes with acceptance and rejection, encouragement and insults."– Glenn Yong on being a public figure
It's impossible to avoid negativity especially for public figures, who are inevitable victims of constant scrutiny. As the world continues to be shaped by social media, more keyboard warriors arise, adding fuel to sometimes barely existent fires. Now, whoever started the metaphorical blaze is unclear, but it has been made known on the grapevine that these trolls aren't the only antagonists.
According to singer-actor Glenn Yong, it is not uncommon to be teased and be belittled by fellow actors, specifically seniors who are supposed to be mentors and role models. In his debut single, the 26-year-old summarised his four years of showbiz experiences and encounters with backstabbers with lines like "Take me for a rookie, but you never be me", "Tryna wreck my rep, but I see this s**t with clarity" and "Said you got my back, but where you all be at".
Unfortunately for these haters, attempts to tear him down have been futile; on the contrary, it has only cemented his fortitude. "I've learnt to shrug it off and only digest constructive feedback and wisdom," Glenn Yong elaborates in an exclusive interview with Augustman where he also talks about his plans for the new year.
As an actor, musician and social media personality, you are undoubtedly multifaceted, is this what encouraged you to pursue a career in entertainment?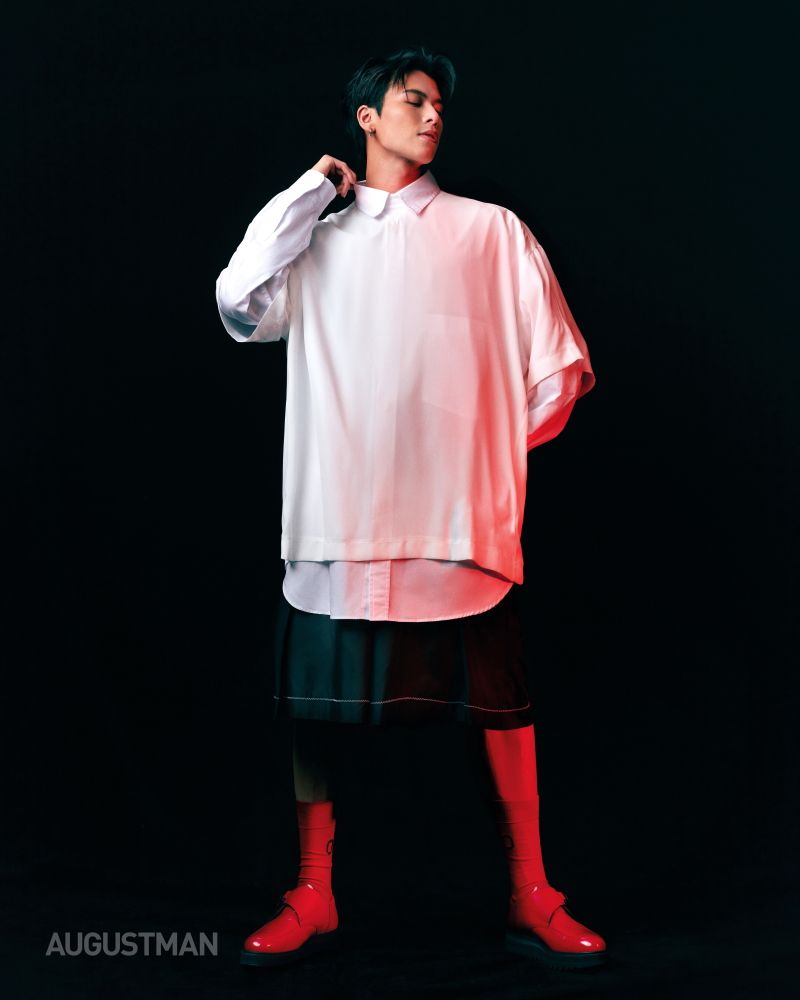 While my passion lies in film and music, my dream is to be an activist. As an artist in the entertainment industry, I am able to pursue them all. With an influential voice and platform, I can use my fame to bring attention to the causes I believe in.
Many of the artists I've met discovered their love of cinema while watching a production. What's that movie for you?
I'm Not Stupid by Jack Neo really impacted me during my youth; it's the first movie that saw me tearing. I would assume I faced heightened sensitivity because I could relate to the characters. Perhaps the movie hit too close to home; it lit a fire under me. I remember telling myself that it would be a dream to act in a Jack Neo movie one day. You could say I was manifesting.
Later on, Catch Me If You Can made its debut on screen, and it re-ignited the spark [in me] to enter showbiz upon watching [it]. I was inspired by Leonardo DiCaprio and how he immersed himself in the role. His ability to portray so many different roles throughout his career also emboldened me to pursue acting as a craft and career.
After a couple of years in the industry, you added singing to your skill sets with the single, Up Up. What motivated you?
Actually, months before the debut of Up Up, I was given the opportunity to sing the OST of the drama I acted in back in 2021. It was a Chinese ballad called 幸福的未来. I've always loved singing, but I didn't have the courage to pursue that path. It was only during the production of the said track, I started to gain more confidence. I realised, hey, maybe with the right support, I could actually do this. Fortunately, the response turned out pretty good, further encouraging me to pen my debut single.
What inspired those emotive lyrics?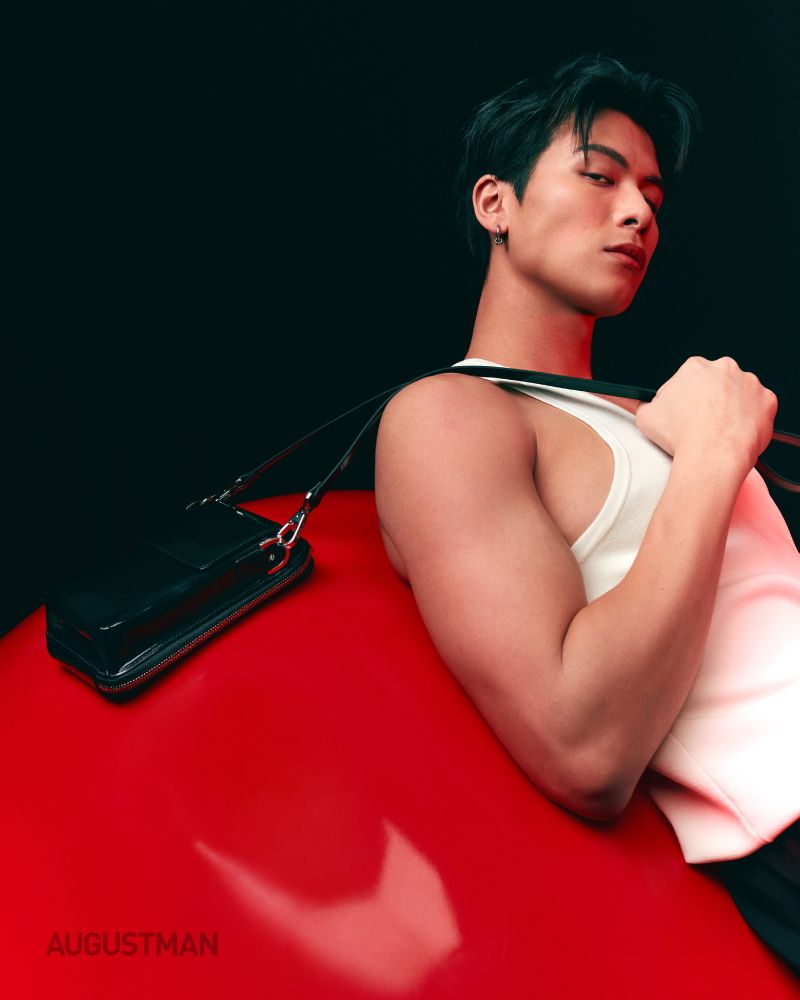 My experience in the entertainment industry, specifically the ups and downs I'd encountered in the past four years.
Are you working on new music?
I'm working hard on it. You guys can expect a new single out this month or the following. I poured my heart out in this one so I'll be grateful for any support! I'm also planning to release a song every couple of months in 2023 if my schedule permits.
Speaking about new works, what can your fans look forward to in 2023? Besides The King of Musang King, are there other movies or series in the pipeline?
I may be filming another movie in 2023, but it's still in discussion. I will keep you posted. Besides that, I'll be focusing a lot more on music in 2023 – I'm hoping to hold a solo concert at the end of the year as well. There are also conversations about gigs overseas. We shall see! And as usual, I will try my best to churn out more social media content. I hope my fandom – my pillar of strength – will stick around and continue to support me on this ride ahead.
What role are you playing in The King of Musang King?
It's a heart-warming movie about familial relationships during COVID, with an interesting premise circling around the king of fruits, durians. I think many parents and children alike will be able to relate to the stories in this movie.
I'll be playing the role of 三弟, the youngest son in the family who has the brightest mind but is always in conflict with his mum (played by Yann Yann) because of their differences. Despite having studied overseas for his Bachelor's degree, he retained the mentality of the village boy he was during his childhood. And yes, he grew up on a durian farm – very cohesive with the title of the show. It's a very endearing character (rocking the mushroom hair) with a fiercely loyal streak – always standing up for his family.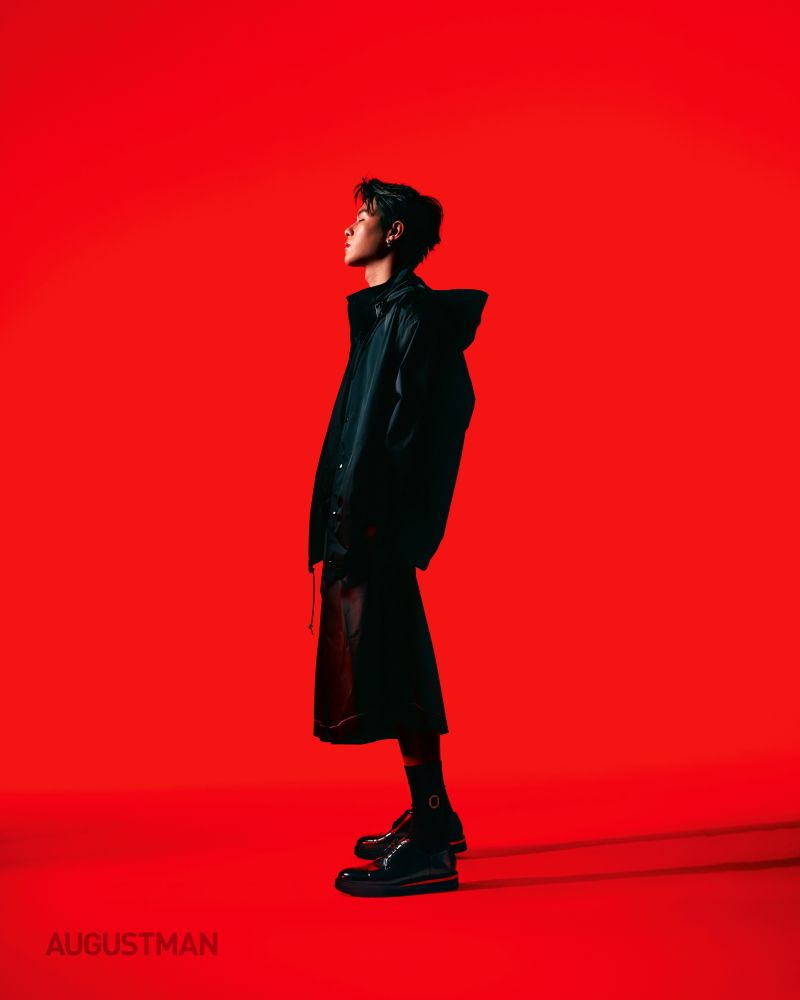 From Live Your Dreams and Ah Girls Go Army to the upcoming movie, your characters are quite distinct from another – how do you prepare and embody a new character every time?
As all three roles are quite different from my true self, I had to study and understand the psyche of these characters – their dreams, motivations, personality and quirks. At times, I draw references from people I personally know, those with similar traits to the roles. Thereafter, I would try to imagine how they would react to the other characters in the movie/series.
With your popularity skyrocketing, it's safe to assume your schedule is packed to the brim. How do you juggle multiple projects and your social life? Do you even have time to rest?
I'm really flattered to hear that – thank you for being so kind. It's been a whirlwind, so precision scheduling and prioritising is key. I'm very clear about my direction and dreams in life; I have a laser-sharp focus on how I should spend my time. At this current stage in my career, I want to push the envelope and reach greater heights.
There's still so much to learn; I need to hone my skills incessantly to achieve the success I desire. On top of that, I have to manage the business aspect of my brand. As for rest, I get about four hours of sleep on good days. I'm usually running on adrenaline. Needless to say, I don't have much of a social life these days; all my time and energy are spent on working.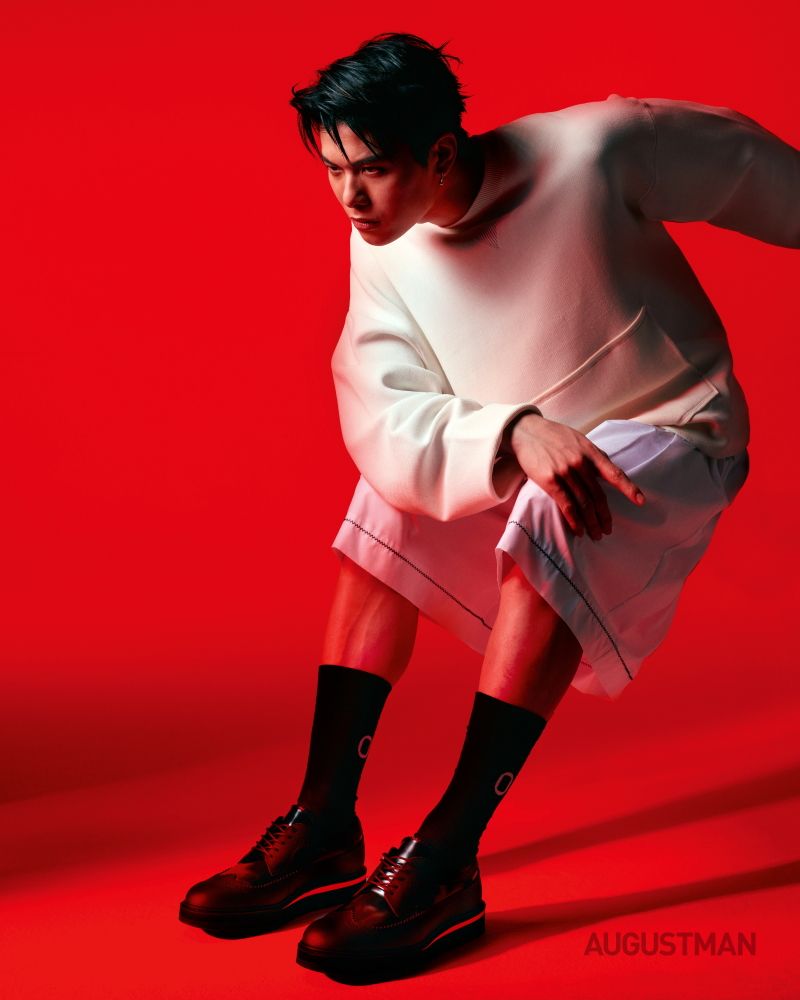 Fame comes with some backlash. As a celebrity, receiving hate comments is inevitable. How do you deal with that?
I used to be very affected by these comments – keywords: used to". I built up an immunity eventually. These days, I treat them like white noise in the background. It doesn't affect me anymore. The truth is, if you want to be in a position where you're constantly in the public eye, you have to learn that fame comes with acceptance and rejection, encouragement and insults. As you said, it's inevitable; like two sides of a coin, you can't have one without the other. It's imperative to just focus on the people who matter. After all, their honest criticism carries more weight than anonymous haters' online.
Aside from keyboard warriors, have you received negativity from your peers and seniors?
I'm sure people face this in every work environment. I've had seniors tell me I dream too big and put me down by citing I don't have a strong background and connections to make it or have a say in this industry. I've learnt to shrug it off and only digest constructive feedback and wisdom.
What would you like to impart to up-and-coming actors?
I'm still learning, but here's what I currently have for new actors: focus on improving yourself and supporting one another in the industry. Stay humble but not crushed. Celebrate other people's success and trust that your time will come as long as you don't give up ‒ you'll go far.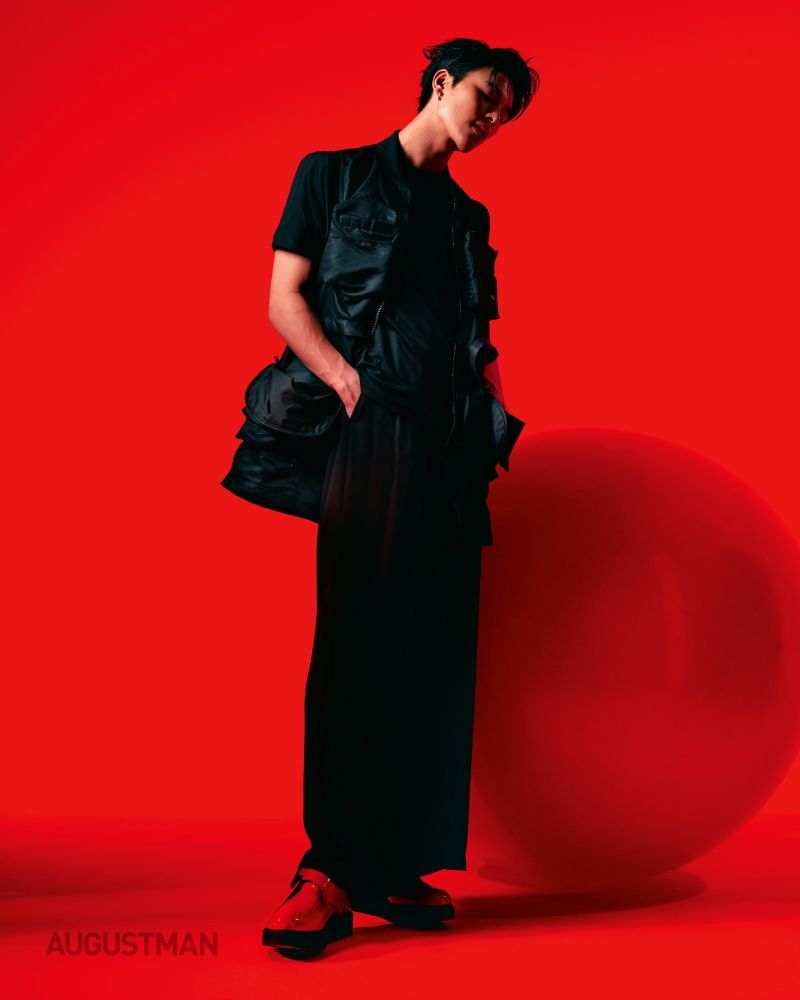 What does being a public figure mean to you?
My life doesn't belong to just myself anymore. It also means having the discipline to make well thought-out decisions and keeping myself inspired to hopefully inspire those around me.
What would you be doing if you had not set foot in show business?
I'd probably be an entrepreneur, building my own platform and working with more humanitarian/ non-profit organisations.
Looking through your Instagram, I assumed you would pursue a career in fashion. Have you considered it?
In the past year, I've been given multiple opportunities to grace fashion and brand campaigns. As much as I enjoyed working with fashion editors, stylists and makeup artists, doing it as a profession is beyond my wildest dreams.
How would you describe your style? And where do you usually get your inspiration from?
Comfort, classy and experimental. I get inspired by music and movies.
New year, new you – what are your personal goals for 2023?
I'm still fine-tuning, but I leave you with these few that I'm excited about have a solo concert; perform for National Day; perform at an overseas festival; work on an international production; have an overseas meet and greet; schedule time for myself, with family and close friends.
Photos: Joel Low; Styling: Daryll Alexius Yeo; Hair: Christvian Wu using Kevin Murphy; Makeup: Zoel Tee using Dior Beauty; Photography Assistance: Eddie Teo; Fashion Assistance: Kelly Lewi; Director & Producer: Timothy Chow Zhen Jie; DOP: Quek Ruihong Alvin