The Michelin Guide announced its 2023 Bib Gourmand Singapore list, with 79 dining establishments making the latest cut.
This year's winners included a diverse mix of 21 restaurants, 53 hawker centre stalls, and 5 street food establishments. The total number was a significant increase from 2022's selection, which had 67 entries.
Among the 19 new entrants, two restaurants receive a Bib Gourmand recognition. Kok Sen has been featured on the Michelin Guide before, but the tze char restaurant moved into a new premise on the same road in 2022. It is joined by The Coconut Club, which serves its special coconut milk blend in dishes like nasi lemak and kueh.
The 17 newly-awarded hawker stalls include Adam Rd Noo Cheng Big Prawn Noodle, Selamat Datang Warong Pak Sapari, and Bahrakath Mutton Soup, all located at Adam Food Centre. Jurong-based Du Du Shou Shi was recognised for its spring, aromatic putu piring, while Ji De Lai at Chong Pang Market and Food Centre was promoted to Bib Gourmand for its reasonably priced chicken rice sets.
"The inspection team has discovered a great number of hawker stalls with flavorsome dishes from different ethnic groups, each with their own secret recipes," said international director of the Michelin Guide, Gwendal Poullennec. "Beyond taste, these gems are also an inheritance of culture, which serves as a strong positioning of Singapore's cuisine to both locals and tourists."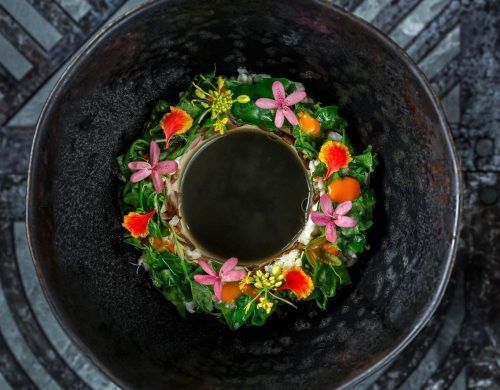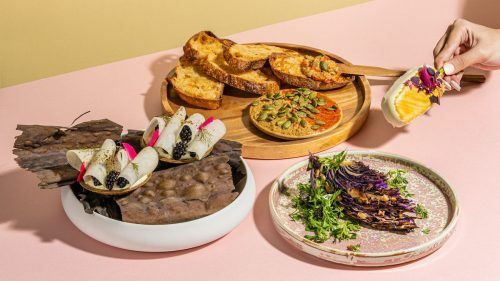 The Michelin Guide 2023 Singapore will be announced 27 June 2023.
For the full 2023 Michelin Bib Gourmand Singapore list, see below (* marks the new entries):
1. A Noodle Story (Amoy Street Food Centre)
2. Adam Rd Noo Cheng Big Prawn Noodle* (Adam Food Centre)
3. Alliance Seafood (Newton Food Centre)
4. Anglo Indian (Shenton Way)
5. Ar Er Soup (ABC Brickworks Market and Food Centre)
6. Bahrakath Mutton Soup* (Adam Food Centre)
7. Beach Road Fish Head Bee Hoon* (Whampoa Makan Place)
8. Bismillah Biryani (Little India)
9. Chai Chuan Tou Yang Rou Tang (115 Bukit Merah View Market and Food Centre)
10. Chen's Mapo Tofu (Shenton Way)
11. Cheok Kee* (Geylang Bahru Market and Food Centre)
12. Chey Sua Carrot Cake (127 Toa Payoh West Market and Food Centre)
13. Chuan Kee Boneless Braised Duck (20 Ghim Moh Road Market and Food Centre)
14. Cumi Bali
15. Da Shi Jia Big Prawn Mee
16. Du Du Shou Shi* (Jurong West 505 Market and Food Centre)
17. Eminent Frog Porridge & Seafood (Lor 19)
18. Fei Fei Roasted Noodle (Yuhua Village Market and Food Centre)
19. Fool
20. Fu Ming Cooked Food (Redhill Market)
21. Guan Kee Fried Kway Teow (20 Ghim Moh Road Market and Food Centre)
22. Hai Nan Xing Zhou Beef Noodle (Kim Keat Palm Market and Food Centre)
23. Hainan Zi (Chong Pang Market and Food Centre)
24. Hawker Chan Soya Sauce Chicken Rice & Noodle
25. Heng (Newton Food Centre)
26. Heng Heng Cooked Food (Yuhua Village Market and Food Centre)
27. Heng Kee* (Hong Lim Market and Food Centre)
28. Hjh Maimunah (Jalan Pisang)
29. Hong Heng Fried Sotong Prawn Mee (Tiong Bahru Market)
30. Hong Kong Yummy Soup (Alexandra Village Food Centre)
31. Hoo Kee Bak Chang (Amoy Street Food Centre)
32. Hui Wei Chilli Ban Mian* (Geylang Bahru Market and Food Centre)
33. Indocafe – The White House
34. J2 Famous Crispy Curry Puff (Amoy Street Food Centre)
35. Ji De Lai Hainanese Chicken Rice (promoted; Chong Pang Market and Food Centre)
36. Jian Bo Tiong Bahru Shui Kueh (Jurong West 505 Market and Food Centre)
37. Joo Siah Bak Koot Teh (Kai Xiang Food Centre)
38. Kelantan Kway Chap · Pig Organ Soup (Berseh Food Centre)
39. Koh Brother Pig's Organ Soup (Tiong Bahru Market)
40. Kok Sen*
41. Kotuwa
42.Kwang Kee Teochew Fish Porridge (Newton Food Centre)
43. Kwee Heng* (Newton Food Centre)
44. Lagnaa
45.Lai Heng Handmade Teochew Kueh (Yuhua Market and Food Centre)
46. Lao Fu Zi Fried Kway Teow (Old Airport Road Food Centre)
47. Lian He Ben Ji Claypot (Chinatown Market Complex and Food Centre)
48. Lixin Teochew Fishball Noodles (Kim Keat Palm Market and Food Centre)
49. Muthu's Curry
50. Na Na Curry (115 Bukit Merah View Market and Food Centre)
51. Nam Sing Hokkien Fried Mee* (Old Airport Road Food Centre)
52. New Lucky Claypot Rice (Holland Drive Market and Food Centre)
53. No.18 Zion Road Fried Kway Teow (promoted; Zion Riverside Food Centre)
54. One Prawn & Co
55. Outram Park Fried Kway Teow Mee (Hong Lim Market and Food Centre)
56. Selamat Datang Warong Pak Sapari* (Adam Food Centre)
57. Shi Hui Yuan (Mei Ling Market and Food Centre)
58. Sik Bao Sin (Desmond's Creation)
59. Sin Huat Eating House
60. Sin Lung HK Cheong Fun
61. Singapore Fried Hokkien Mee* (Whampoa Makan Place)
62. Soh Kee Cooked Food (Jurong West 505 Market and Food Centre)
63. Song Fa Bak Kut Teh (New Bridge Road)
64. Soon Huat* (North Bridge Road Market and Food Centre)
65. Spinach Soup* (Geylang Bahru Market and Food Centre)
66. Tai Seng Fish Soup* (Taman Jurong Market and Food Centre)
67. Tai Wah Pork Noodle (Hong Lim Market and Food Centre)
68. The Blue Ginger (Tanjong Pagar)
69. The Coconut Club*
70. Tian Tian Hainanese Chicken Rice (Maxwell Food Centre)
71. Tiong Bahru Hainanese Boneless Chicken Rice (Tiong Bahru Market)
72. To-Ricos Guo Shi (Old Airport Road Food Centre)
73. True Blue Cuisine
74. Un-Yang-Kor-Dai
75. Whole Earth
76. Yhingthai Palace
77. Yong Chun Wan Ton Noodle* (115 Bukit Merah View Market and Food Centre)
78. Zai Shun Curry Fish Head
79. Zhi Wei Xian Zion Road Big Prawn Noodle (Zion Riverside Food Centre)
(Hero and featured images credits: The Coconut Club; @wilsonang54 / Instagram)
This story first appeared on Lifestyle Asia Singapore