Consider yourself lucky if you're a coffee lover in Singapore, especially when you can readily get a deliciously brewed cuppa made from one of the best artisanal beans and native buttery roasts. Some of the best coffee houses and cafes with various design aesthetics ranging from industrial to contemporary opened in Singapore in 2023, many of which mushroomed post-pandemic, prompting everyone to head out to enjoy the fragrant roasts in person.
Coffee culture in Singapore is showing no signs of slowing down, which explains why these new cafes in Singapore have made it their mission to serve the best roasts to those living near and far.
To get you started on your cafe-hopping journey, here's our list of the best new cafes to have an exquisite cup of coffee and brunch in Singapore this 2023.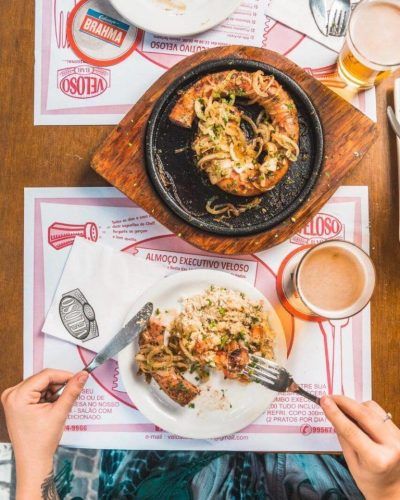 All the best new cafes in Singapore to head to in July 2023:
PS.Cafe at Marina Bay Sands One of Singapore's most popular homegrown cafe brands, PS.Cafe, has opened at Marina Bay Sands. The inspiration for this 86-seater outlet is Parisian cafe culture that features the brand's signature black-and-white aesthetic. Sheltered by parasols, diners will find the island platform reminiscent of a romantic dining experience along the Seine River in Paris, where they can enjoy refreshments after some retail therapy.
New on the menu are moreish mains including the local-inspired Buttermilk Chicken Nasi Lemak and the Duck Confit Curry with Crispy Roti.
PS.Cafe Marina Bay Sands is located at 10 Bayfront Avenue, Marina Bay Sands, Canal Level #B2-119, Singapore 018956.
Café Natsu Joo Chiat (new menu) It hasn't been that long since the opening of Café Natsu's flagship in Joo Chiat in May 2022. But it's time to introduce something new for diners – hearty lunch sets. Two options will be available here: the Wagyu Hamburg Bowl Set ($36), featuring a house-made Wagyu patty, or the Teishoku Set ($32), which highlights seasonal fish. Both are accompanied by appetisers and chestnut rice cooked with dashi.
Also new on the dessert menu is Matcha Kakigori, which is prepared using Uji Matcha, and served with seasonal fruits and Gula Melaka. There's also the Souffle Cheesecake and Zenzai dessert that consists of Azuki Beans, Toasted Mochi, Glutinous Rice Balls, and Sour Plum.
Café Natsu Joo Chiat is located at 283 Joo Chiat Rd, Singapore 427537.
Nesuto Jewel Changi Airport After making its debut on Tras Street, local patisserie Nesuto is set to open their second store at Jewel Changi Airport. Known for their artisanal Japanese and French-inspired cakes and confectioneries, the new space will introduce Chocolate Bon Bons – which are the culmination of two years of intensive research and development. Expect flavours like Earl Grey & Bergamot, Smoked Dark Chocolate and Caramel, and Japanese Goma.
The warm autumn-inspired hue store will also emit a subtle unique roasted chestnut scent while diners dig into new signature cakes like Matcha Chestnut and Chocolate Orange and Chocolate Whiskey.
Nesuto is located at 78 Airport Boulevard, Jewel Changi Airport #01-236 & 237, Singapore 819666.
Cotelato A new concept by Danny Pang, founder of local F&B establishment SPRUCE, Cotelato is a dessert-focused café that prides itself on using premium ingredients like high-grade flour from Fuji, Japan, Valrhona chocolate, and French butter. Chaptered by three thematic experiences for their offerings – "FrostFire", "Frosty" and "Firey", Cotelato aims to surprise diners with a multisensorial experience while appreciating their creations.
Highlights include the Whimsical Carousel (pictured above), which features the chef's selection of tea cakes served on a merry-go-round. Break the Blossom consists of edible flowers and fresh fruit hidden within the cake, while Pinky Lava features strawberry cream cheese sauce that's drenched on a bed of warm and fluffy hotcakes.
Cotelato is located at 4 Hillview Rise, HillV2 #01-01, Singapore 667979.
Cafe Ren by KUKI Opened by popular home-based bakery KUKI – which is known for their open-faced molten cookies – Cafe Ren is an offline extension that offers their specialised bakes and more. You can dine in and enjoy beloved flavours like the Pistachio Lava Cookie, a chocolate cookie crater which holds pistachio praline lava with oat milk vanilla gelato on the side.
Of course, there are brunch dishes and all-day mains too. Savour the Avocado, Mentaiko and Egg, which consists of sourdough, mentaiko, folded eggs, salmon roe, and fresh avocado. The generously-stuffed Pulled Pork Roll, and the Eggs, Pork, and Rosti trio (pictured above) is just as popular.
Cafe Ren is located at 681 Race Course Road, #01-305, Singapore 210681.
June 2023:
Elijah Pies After serving delectable dessert pies for orders and takeaways at a baking studio-only space, patisserie brand Elijah Pies has launched its first dine-in bakery-café alongside a studio in the Tanjong Pagar neighbourhood. Customers can still find favourites like Lime Thyme Pie, Honey Chrysanthemum Pie, Matcha Latte Pie, and Pandan Coconut Pie – only now fans can enjoy them fresh at the cafe. Elijah Pies is also introducing savoury options like the decadent Black Truffle Mash Pie and Scallop Chowder Pie in this new space, much to the delight of the non-sweet tooths.
Elijah Pies is located at 7 Tanjong Pagar Plaza #01-102 Singapore 081007.
Alchemist The Heeren When word got out that Alchemist will be closing their kiosk in Design Orchard, coffee lovers groaned as it meant one less location to get a quality cuppa from. Fret not, however, as the reliable craft coffee specialist has reopened with a larger dine-in space at The Heeren nearby. This new outlet marks the brand's sixth in the city, an expansion bolstered by growing demand for their coffee. Signature blends like Dark Matter and Finca Los Altiplanos remain a mainstay while the filter coffee menu will rotate constantly. Diners can also find a selection of bakes and pastries like Almond Croissant, Pain Au Chocolate, and Pistachio Raspberry Cruffin to pair with their cup of java.
Alchemist Orchard is located at The Heeren #01-ORA, 260 Orchard Road, Singapore 238855.
Paaru パール Paaru パール is definitely a café made to be featured on Instagram. Exuding a zen-like ambience with its Japanese decor, the off-kilter coffee space is asking to a humble home, with a dedicated dining area, kitchen, and tea room. Paaru's address at the historic 195 Pearl's Hill Terrace also reflects the Japanese minimalist aesthetic. The cafe's signature rich 'PAARU espresso blend' consists of a blend of beans from Brazil's Fazenda Sertao, Colombia's Hacienda Mallorca, and Ethiopia's Bensa regions.
The food menu is another highlight too. A must-try is the in-house Shokupan milk bread, which is freshly baked by Japanese Chef Yuki Kaneda and his team at the nearby Paaru Bakery. You can have it as French Toast or accompany it with either poached or creamy scrambled eggs alongside add-ons like portobello mushroom or bacon.
Paaru パール is located at 195 Pearl's Hill Terrace #01-61, Singapore 168976.
Madu The Bakery It's uncommon to find Indonesian-inspired flavours in fresh bakes, but Madu The Bakery offers unique confections that feature them. 'Madu' is Indonesian for 'honey', so expect sweet treats to dominate here. The 20-seater space offers special desserts like Bola Keju, a classic Indonesian cheesecake consisting of a fluffy vanilla sponge cake layered with bourbon vanilla and cheddar cheese. Other highlights include the Nori Jambon sandwich and savoury Mentaiko-filled brioche bun.
Madu The Bakery is located at 421 Race Course Road, Singapore 218668.
Wildcard It's increasingly common to see cafés in hotels serving hearty brunch fare. A new addition to this list is Wildcard. Located in Furama RiverFront, Wildcard is both a coffee house and a wine bar. From light bites to wholesome dishes, there's something to satisfy diners of all appetites. Pair coffee with the decadent Banana Bread with whipped cream and apricot jam or generous Egg Mayo on Milk Bun. Moreish meals can be found on the menu too. Choose from Prawn Sando, oxtail doughnut, and the sauce-filled Paccheri pasta.
Wildcard is located at 405 Havelock Road, Furama RiverFront #01-03, Singapore 169633.
Keong Saik Bakery at Bendemeer One of Singapore's well-known cafés specialising in local flavours has moved out of its namesake address. Will they change their name then? Keong Saik Bakery continues to honour its heritage to keep its signatures like the Pulut Hitam-inspired Purple Milk, Attap Chee Rose Cheesecake, and Orh Nee Tart. Their best seller, Chendol Delight, features different textures with smooth gula melaka coconut custard, red bean bits, and pandan jelly on top.
Keong Saik Bakery is located at 70 Bendemeer Road, Luzerne Building #01-03, Singapore 339940.
First Story Cafe Support social causes while having a comforting brew? Sounds like a win-win initiative. First Story Café, a brunch and gelato dining space, empowers individuals with disabilities and special needs via employment opportunities. The hired will practice with inclusive training to make coffee and manage the operations of the café. Cool off from the hot weather with the myriad of gelato flavours available. If you're peckish, choose from hearty dishes like the savoury Pulled Beef Gochujang, Teriyaki Chicken, or Honey Soy Beef Rice Bowl, accompanied by an iced Yuan Yang to complete the meal.
First Story Café is located at 149 Serangoon North Ave 1, #01-917, Singapore 550149
All the best new cafes in Singapore to head to in May 2023:
Allpress @ 73 Duxton Coffee aficionados will certainly recognise Allpress Espresso. Their blends are used by many cafes in Singapore and have physical stores presence including Australia and Japan. Now, you can sip straight from the source as the New Zealand-based brand recently opened a café and retail pop-up in the hip Duxton neighbourhood.
Taste Allpress's signature 'Hot Air Roaster' medium roast blends via espresso and flat white alongside pastries like savoury bagels, smooth Coffee Basque Cheesecake, and crusty yet tender canelè. Other highlights include Allpress Espresso Chocolate Granola infused with Browns Mill Organic blend and vegan-friendly Allpress Cold Brew Sorbet. With sustainability in mind, you can also purchase an Allpress Airtight Coffee Canister for your cuppa on the go.
(Image credit: Allpress @ 73 Duxton)
Allpress @ 73 Duxton is located at 73 Duxton Rd, Singapore 089532.
La Savoir Experience elevated confections at the upscale La Savior. Located inside the swanky Scotts Square, the French-focused café is decked out in vibrant Hermés wallpaper and serves delectable pastries on the luxury label's refined tableware collection. Food-wise, La Savior's menu fuses French and local flavours like the zesty Kumquat Citrus Cake, Butter Board, and Angus Beef Tartare.
(Image credit: @lasavoir.sg/Instagram)
La Savior is located at Scotts Square, 6 Scotts Road #02-01, Singapore 228209.
Cafe Usagi TOKYO You don't need to travel to Japan to sample authentic Japanese confectionaries. Instead, head over to Café Usagi TOKYO as they deliver these sweets fresh from their kitchen in Singapore. Helmed by Japanese Chef and Creative Director Yuka Shigeno debut her intricate creations like Cafe Usagi Rabbit Bread (above) alongside signatures ranging from the toothsome Dorayaki Cake to the pillowy mochi ice cream.
(Image credit: Café Usagi TOKYO)
Café Usagi TOKYO is located in multiple locations including Suntec City Tower 3 and 111 Somerset.
The Ride Side Skate Cafe Hungry after practising Ollies and hard flips on your skateboard? Sustenance is just a stone's throw (or a skate) away if you're at the biggest skate park in Singapore within Jurying Lake Gardens. Created in collaboration with local café veteran The Assembly Ground, The Ride Side Skate Cafe serves moreish grub that'll certainly fill tummies. In addition, the café also offers free community skate classes.
Burgers are the highlight here. Pick from the juicy Trick Stacker Burger and flavourful Buttermilk Chicken Burger or mains like The Ride Side Melt and Cajun Chicken Sandwich. Need a perk me up? Sip on the fragrant coffee blend here provided by State of Affairs.
(Image credit: @theridesideskatecafe/Instagram)
The Ride Side Skate Cafe is located at Rainforest Pavilion @ Jurong Lake Gardens, 108 Yuan Ching Rd #01-01, Singapore 619617.
Kurasu Singapore 'The Stand' We know the Japanese can make a mean cuppa brew too as proven by the popularity of Omotesando Koffee, %Arabica, and Kyoto-based brand Kurasu. You don't need to travel to appreciate these best Japanese cafes now because all four brands have a presence in Singapore as of 2023. While Kurasu's flagship outlet at Waterloo Street is a zen hideout perfect to chill and relax, its newest outpost, dubbed as 'The Stand', at Orchard Building requires java lovers to grab and go.
Their signature coffee remains the same – a 3-beans house blend with beans from Brazil, Guatemala and Ethiopia roasted in their Fushimi Inari roastery in Kyoto and shipped over weekly to Singapore. Besides brews, there are also sweet bakes like cookies for customers to pair their coffee with.
(Image credit: @kurasusg/Instagram)
Kurasu Singapore 'The Stand' is located at 1 Grange Rd, Orchard Building #01-03, Singapore 239693.
Luckin Coffee China's largest coffee chain finally opens in Singapore with great fanfare with a handful of outlets commencing operations concurrently. Making its first overseas foray, Luckin Coffee comes armed with its signature Coconut Latte which uses cold-pressed raw coconut milk. It is best enjoyed iced, a no-brainer to cool down from Singapore's tropical climate.
Other favourites include Creamy Dreamy Latte and Dark Brown Sugar Velvet Latte. Customers can enjoy their coffee via dine-in seatings in stores with the exception of the Ngee Ann City outlet, which is a takeaway kiosk.
(Image credit: Lucking Coffee)
Luckin Coffee is located in multiple locations including Ngee Ann City, Guoco Tower, and Marina Square.
All the best new cafes in Singapore to head to in April 2023:
Cloud Every cloud has a silver lining. Here, it's dreamy coffee. This minimal industrial-themed cafe obtains its name from the fluffy white cloud decor hanging from the entrance's ceiling. No frills, it's all about the cuppa and pastries here.
Cloud brews a single origin from Brazil, roasted by Double Up Coffee. The usual drinks – Espresso, Black, White, and Mocha are crafted afterwards. Those craving to nibble can choose from a selection of small bakes like Sea Salt Chocolate Cookie, Strawberry Lemon Pound Cake, and Banana Bread.
(Image credit: @annathequeer/Instagram)
Cloud is located at 1A Duxton Hill, #01-01, Singapore 089480. Website here.
Hellu Coffee An intimate coffee place has opened in the bustling Far East Square near Telok Ayer MRT. This sixteen-seater indoor and outdoor (eight in each section) space provides a quick caffeine fix. Hellu greets with espresso-based drinks from Tiong Hoe Specialty Coffee's two-beans Brazil and India blend.
Those not in the mood for coffee can choose from a selection of teas, Yuzu Lemonade, and White Peach Passion Soda. Hellu also bakes croffles fresh every morning in limited quantities. Available in three flavours – Plain, Chocolate, and Cheese, they make great coffee companions if you need a quick bite.
(Image credit: @hellu_coffee/Instagram)
Hellu Coffee is located at 135 Amoy Street, Far East Square #01-05, Singapore 049965. Website here.
CATBAKE Sink your teeth in feline-shaped confections that are oh-so-cute to eat at CATBAKE. This Japanese-themed bakery from Hokkaido delivers both taste and presentation in their bakes which blend Japanese and Western flavours. Co-founded by renowned pâtissier-chef Shinya Tajima, creator of Neko Neko Shokupan which went viral in Japan, CATBAKE's all about the cat-faced motif.
The soft and fluffy shokupan remains a classic favourite while hot creations like Croque Monsieur and French Toast charm with their balanced sweet-savoury qualities. Another highlight is also the soft and creamy two-layered cat-shaped cheesecake that looks deceptively simple but delivers in taste.
(Image credit: @catbake.sg/Instagram)
CATBAKE is located at 1 Vista Exchange Green, The Star Vista B1-43, Singapore 138617. Website here.
March 2023
Seng House Behind the brains of Seng Coffee Bar comes stylish Seng House and both are helmed by the daughter of Gu Zao Ren Taiwan Porridge. This new café, located at Tanjong Katong, incorporates traditional Hainanese touches (from the family's roots) into contemporary Western flavours for its hot menu. Serving entirely different dishes from Seng Coffee Bar, Seng House dazzles with the unique Seng Breakfast Club (toast with homemade kaya, luncheon meat, and eggs), and the Donut Kiap (a deep-fried doughnut bun with yam ice cream in-between).
Lunch is hearty with selections like Hainanese Pork Chop, Oxtail Stew, and British Fish and Chops. Due to its location as a corner shophouse, alfresco seatings are available here, making it pet-friendly for your fur pals to dine with you.
(Image credit: @senghousesg /Instagram)
Seng House is located at 214 Tanjong Katong Road, Singapore 437007. Website here.
Equate Dear coffee lovers, here's one for you. Equate has just opened its first concept store at Orchard Central. More than just a space for coffee, Equate's Orchard Central outlet has been thoughtfully designed as an upside-down world, which aims to encourage guests to rearrange their perspective of what the right-side up actually is.
Apart from Equate's pour over coffees, classic lattes, matcha, and cold brews, diners can also expect artisanal bakes like croissants and pastries that are made in-house daily. We're also pairing our brews with the Sandos here; made from house-made Shokupan bread, these flavourful bites come sandwiched with anything from house-roasted reubens and chicken kimchi to truffle egg spam.
(Image credit: @equatecoffee via Instagram)
181 Orchard Rd, #01-17A Orchard Central Singapore 238896. Website here.
February 2023
Mooi Ex-Head Pastry Chef from Michelin-starred Meta, Gail Ho, has opened a new patisserie within a quiet business park in Alexandra. Mooi is co-owned by Ken Loon, the restauranteur behind popular dining spots such as Naked Finn and Burgerlabo.
The compact menu, which features an updated perspective on classic pastries like tarts and cream puffs, also includes croissants, cookies, and marble cakes. The Mokasha is a crowd favourite – think an aromatic buckwheat sable crust and buckwheat caramel that's topped with coffee-infused dark chocolate cream filling, complete with toasted buckwheat, cocoa nibs and chocolate shavings sprinkled over for a bit of texture.
(Image credit: @patisseriemooi via Instagram)
438C Alexandra Rd, #01-06/07 Block C, Alexandra Technopark, Singapore 119976. Website here.
Le Matin Following stints at Paragon, Raeburn Park and Robinson Road, Le Matin settles down for good at ION Orchard. Besides classic pastry favourites, this famed patisserie will debut a hot brunch menu. Brioche Feuilletée gets paired up with either Wagyu or Chutoro and the humble scrambled egg croissant gets elevated with black truffle shavings. Yes, all eight grams of it!
In the evening, brand-new desserts take the spotlight. From the all-cheese-based Fromage de vos Reves and nutty Tarte Aux Noix de Cajou to the honeyed Bais et Abeilles, these intricate confections are indeed gastronomic visual palatable delights.
New petit gateaus like Sake Lees & Macadamia Choux Bun and the savoury-sweet Kombu Tart are also added to Le Matin's current little cake staples. These pastries will be available all day for dine-in and takeaways.
(Image credit: Le Matin)
2 Orchard Turn, #B2-49 ION Orchard, Singapore 238801. Website here.
Surrey Hills Deli If you missed having brunch in Melbourne, make a beeline for Surrey Hills, where you'll find everything from brightly-lit interiors and lush greenery to fragrant coffee and generously sized brunch platters.
In the day, the cafe serves freshly brewed cuppas and delicious sarnies, but come sundown, the space transforms into an after-work haven, with fresh Aussie craft beer, cocktails, wine, and bar bites on the menu. If you're more of a day person, hit up well-loved favourites like the Energise To-Ma-Toes, which sees a healthy mix of marinated tomatoes with mozzarella, basil pesto, and caramelised onions.
#01-02, Raffles Place, 6 Battery Road, Singapore 049909
January 2023
Cafe Kitsune We know it's hard to resist the charm of the Maison Kitsuné fox, more so when he comes in the shape of shortbread. The stylish Café Kitsune finally makes its debut in Singapore at Capitol, and perfectly blends Parisian chic with Japanese eclecticism, all while serving delicious roasted coffee and cakes. Don't forget to try the Singapore special, the Chilli Chocolate Tart, while you're there. The dessert gets a slightly fiery twist, with chilli flakes sprinkled on top for a little kick. Little wonder then, that it's already one of the best new cafes in Singapore for 2023.
#01-11, Capitol Singapore, 13 Stamford Road, Singapore 178905
Aphrodite Waffles & Gelato Located just a stone's throw away from the famous Mustafa Centre, this quaint cafe, which has already made a name for itself since its opening in January 2023, is the best spot to be at in Singapore after a long day of shopping. It doesn't hurt that it serves some of the best gelato you'll ever try in Singapore. If you're feeling adventurous, skip the classic options and go for unusual ones such as the Drifting Snowflakes Jasmine, Blood Orange Sorbet, and the house special, Aphrodite, a blue cheese and chocolate flavour that'll definitely keep you coming back for more.
106 Desker Road, Singapore 209628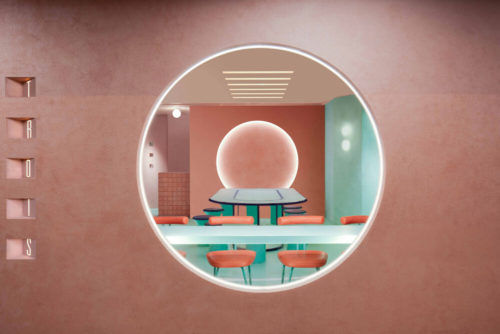 (Hero and featured image credit: Café Natsu)
This story first appeared on Lifestyle Asia Singapore