Progressive Scotch whisky makers Bruichladdich Distillery has teamed up with Singapore's The Elephant Room to help ignite the community spirit in the country. Part of the distillery's "We Also Make Whisky" campaign, both the whisky maker and cocktail bar have come together to spotlight the Indian community.
From 27 April to 11 May 2023, guests can savour four whisky-infused cocktails priced at SGD25 each at the bar on Teck Lim Road. The award-winning bar will present unique flavours in the four Hebridean whiskies in cocktails embellished with popular Indian ingredients procured from Singapore's vibrant Tekka Market, such as mango, turmeric, masala chai, and rose.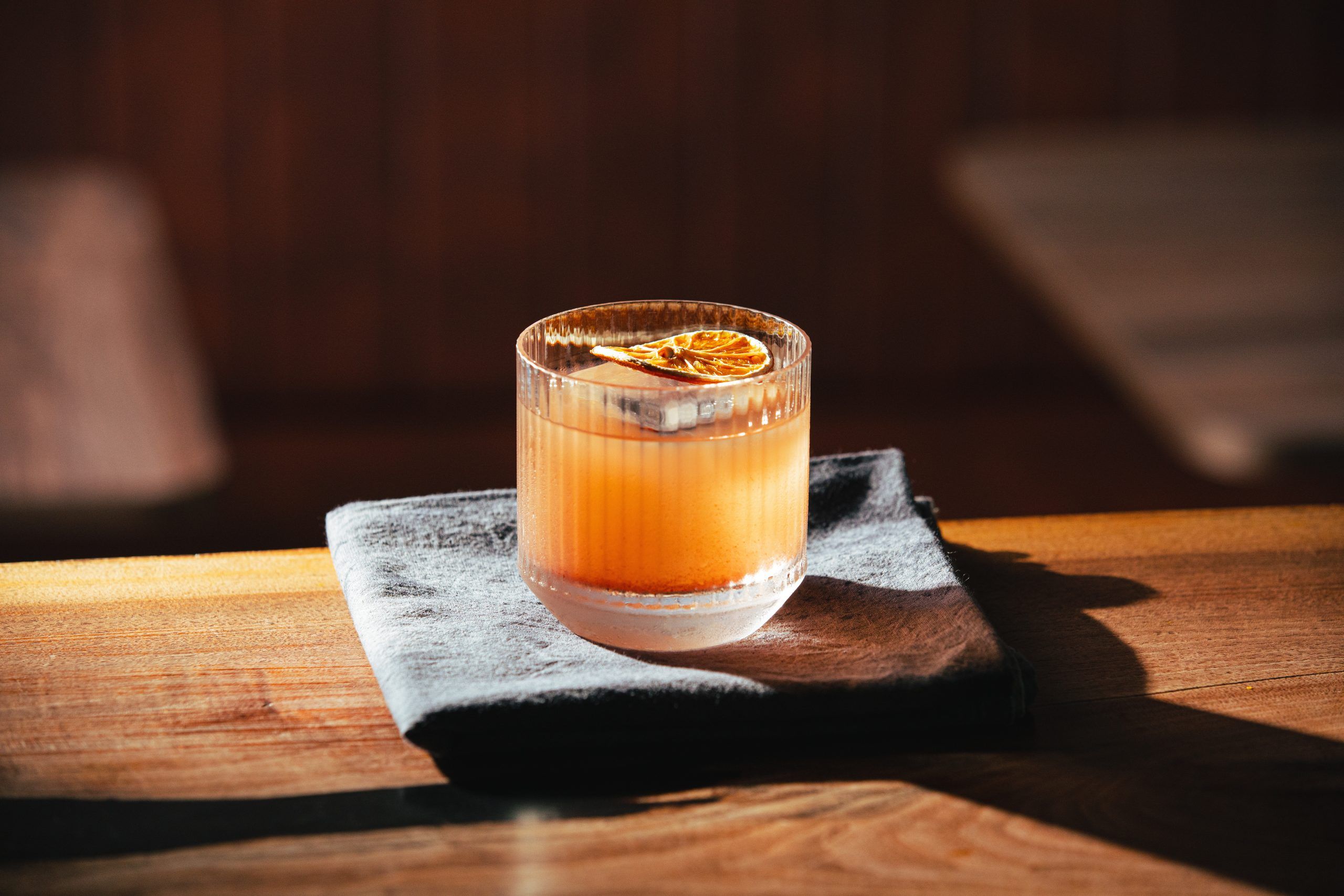 The collaboration is part of the Bruichladdich 'We Also Make Whisky' campaign. The global campaign's key messaging "We make change, we make progress. We also make whisky," aims to showcase the 'why?' behind Bruichladdich's whisky.
Just as Bruichladdich has a mission to provide opportunities to regenerate the local community around its distillery in Islay, Scotland; The Elephant Room advocates for Singapore's Indian minority community by sharing its under-documented culture, sourcing ingredients from Tekka Market, and giving back to migrant workers.
Part of the offerings include an aperitif-styled Bruch Lady, made with mango, a vital flavour profile in Indian dishes, and Bruichladdich Classic Laddie. The complex drink plays on a balance of sour, sweet and spicy notes through Amchoor (sour mango powder) and saccharine Jaggery, served with a refreshing green mango stick spiced with chilli powder and finished with a mango leaf garnish.
Spirit-forward Golden Glow showcases a foundational element used in Indian dishes: turmeric. Here, The Elephant Room presents a tangy blend derived from a four-day lacto-fermented turmeric with oven roasted banana, then infusing it in a sous vide into Bruichladdich Islay Barley 2013. A delicate slice of raw turmeric sits atop the ice as garnish.
A Cocktail Journey With Purpose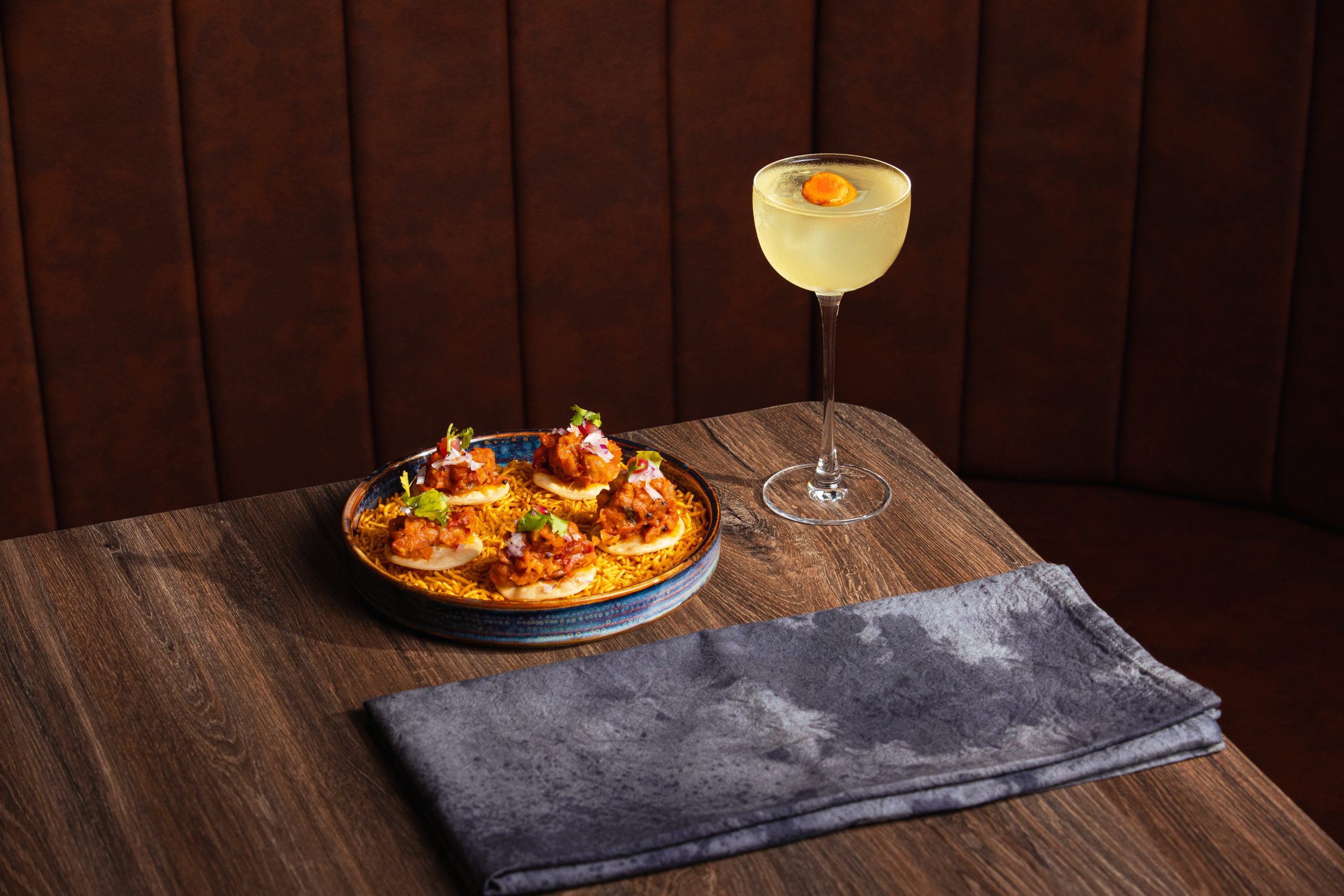 The collaboration between Bruichladdich and The Elephant Room also aims to showcase the range of whiskies from the distillery and how it complements staple Indian ingredients. For examples, the peated Octomore 13.1 Whisky provides the smoky notes in the crisp Black Potion, replicating flavours from the Indian tea staple: masala chai. Merging the spirit with masala chai spices, the cocktail captures the potency of the spices with an infusion of Himalayan-sourced Black Salt elevated with citrus honey and completed with a dehydrated orange wheel.
For a silky sweet nightcap to your evening, sip on the deliciously smooth Candy Shop. The cocktail is inspired by rose flowers commonly found on roadside stalls in Little India and often used in religious ceremonies. Retaining its punch of whisky with Bruichladdich Bere Barley 2012 and Bruichladdich Classic Laddie, the drink is uplifted with adjusted apple juice, thyme and rose. Guests can experience this uniquely floral blend, ready to serve with a spritz of rose water and vivid pannir rose petals.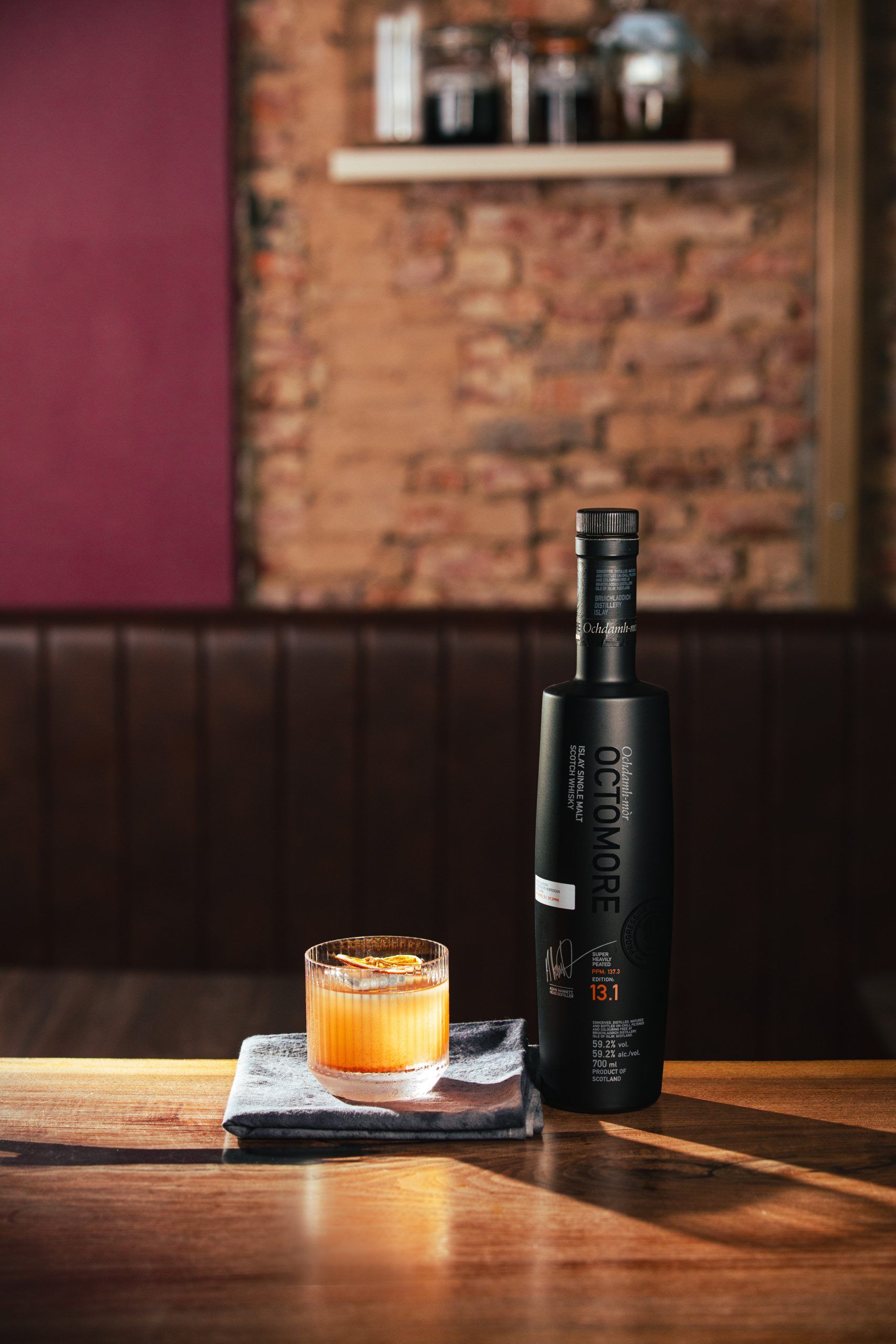 To further their shared mission to use their businesses as a force for good, Bruichladdich and The Elephant Room have also teamed up with natural fabric dye aficionado Crystal Lee of The Project Coal. Using popular Indian ingredients such as henna, pomegranate and tea, Crystal has created special Furoshiki bottle wrap cloths.
From 1 to 31 May 2023, these limited-edition furoshiki cloths will be available as a complimentary gift along with a free dram glass with any purchase of Bruichladdich The Classic Laddie Single Malt on Lazada or Shopee. For every bottle purchased, Bruichladdich Distillery will donate SGD55 – the cost price of the cloth – to ItsRainingRaincoats, a Singapore charity that aims to build bridges of integration between migrant workers and residents in the country.
(Images: Bruichladdich Distillery)
written by.
Richard Augustin
Digital Editor
Richard went from the confines of the kitchen working as a professional chef into the realm of media twenty years ago. In his two-decade career in writing, he has plied his trade in a number of regional print and digital media organisations in the lifestyle, in-flight, entertainment and finance space. When not busy chasing deadlines and writing stories for AugustMan, you can find him experimenting with recipes in his kitchen.