We're going to let you in on an industry secret.
As we get closer and closer to the announcement of Asia's 50 Best Bars in April and World's 50 Best Bars in October, you will notice that several local bars will start announcing guest shifts. Guest shifts are essentially a takeover of a local bar by international or regional mixologists from bars outside Singapore, who will introduce a menu of select signature cocktails for a one-day event. This usually happens in March through July, when the jury (usually industry insiders, journalists and known connoisseurs – some of whom are based in Singapore) submit their list of bars. These guest shifts help raise awareness of these foreign bars, and increase their chances of making it onto that prestigious list.
Consumers benefit because some of these guest shifts are spectacular, bringing novel mixology ideas and cocktail interpretations that are difficult to find in Singapore. These sessions also introduce consumers to some of the most renowned bars from our region and beyond, extending our list of must-visit places in our travels.
They're win-win situations for the bar, visiting mixologist and consumer, so we're listing some of the most anticipated ones in the coming days, sorted in order of the earliest.
Tropic City (Bangkok) at 28 Hong Kong Street – 9th March (8pm – 11pm) For those in the know, Bangkok-based speakeasy Tropic City's guest shift at 28 Hong Kong Street is highly anticipated. The bar, led by Bar Manager Arron Grendon, is fast becoming the heartbeat of Bangkok's bar scene with its old world charm set to bright neon lights, and its delightful rum concoctions. Its rapid growth in profile has led to it reaching a lofty number 24 in 2022's edition of World's 50 Best Bars. Expect richly complex rum cocktails made with tiki techniques.
28 Hong Kong Street is at…well, 28 Hong Kong Street. To make reservations, call 8318 0328.
The Daily Tot (Hong Kong) at The Bar at 15 Stamford – 10th March (8pm – 11pm) The rum fest continues as Maikal Gurung, Assistant Bar Manager at Hong Kong's The Daily Tot (known for their impressive collection of Caribbean rum) takes over Capitol Kempinski's The Bar at 15 Stamford. Maikal is building a reputation for his boldness and creativity as a mixologist. Maikal comes with an impressive repertoire of cocktails, but you cannot leave the guest shift without trying his crowd-pleasing Popcorn & Pandan Negroni (pictured below). A dance of textures and flavours, the cocktail balances saccharine charm with bitter strength in a delicious cocktail.
View this post on Instagram
The Bar at 15 Stamford is at 15 Stamford Road, inside the Capitol Kempinski Hotel Singapore. To make reservations, call 6715 6871.
Bee's Knees (Kyoto) and KODA (Jakarta) at The Bar at 15 Stamford – 13th March (8pm – 11pm)
Next week brings an exciting double feature as Keisuke Yamamoto from Kyoto's Bee's Knees and Yutaka Nakashima from Jakarta's KODA join forces at The Bar at 15 Stamford. Keisuke Yamamoto's flair and mastery has seen Bee's Knees make last year's Asia's 50 Best Bars at number 47. His creations tend to be playful, audaciously using ingredients in creative, unorthodox ways. Meanwhile, the ever-dapper Yutaka Nakashima will bring stylish, bespoke cocktails specially tailored to his clients. Together, they add some major style and creativity to the already sleek Bar at 15 Stamford, and is perhaps one of the highlights among the guest shifts this season. The Bar at 15 Stamford is at 15 Stamford Road, inside the Capitol Kempinski Hotel Singapore. To make reservations, call 6715 6871.
Budi Bar (Malacca) at The Alkaff Mansion – 25th March
Budi Bar should be in every epicure's to-do list. We say that without exaggeration. Located in historic Jalan Jawa, the riverfront bar is proudly Malaccan, decked out in decor featuring locally sourced furniture and local flora.
But the next best thing after an actual visit to Budi Bar is to have their effervescent, absolutely brilliant bar team head south across the Causeway and bring their Melaka-inspired cocktails to us. These cocktails will incorporate fresh fruits and spices native to Malacca. The team will take over Alkaff Mansion's hidden bar (it will be revealed closer to the date to guests who have made reservations), and guests can enjoy a choice of 2 cocktails as well as light bites and Spanish tapas from nearby TXA Gastrobar.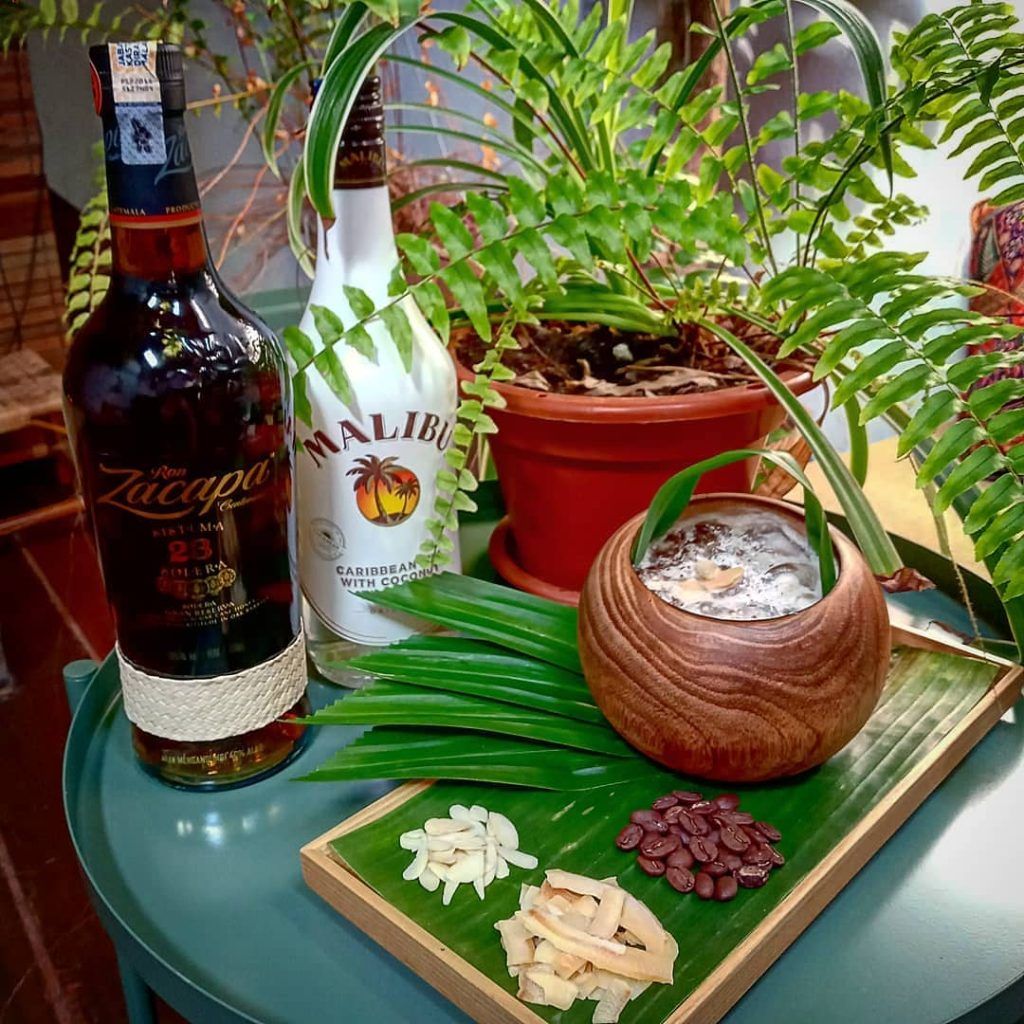 Alkaff Mansion is at 10 Telok Blangah Green. To make a reservation, call 8126 8844.
written by.
Suffian Hakim
Senior Writer, Augustman Singapore
Best-selling novelist, playwright and screenwriter Suffian Hakim is AUGUSTMAN Singapore's Features Editor. He writes articles on arts, culture, entertainment, cars, watches, travel and more - all in an effort to properly investigate and define that nebulous, all-encompassing L-word: lifestyle.