Eight years ago, Singapore-based Australian expats David Harker and Isadora Noble came up with an idea that filled a sorely unfulfilled need in the wine market – an online platform in which one can purchase wine the same way one might purchase clothes on a platform like Zalora or ASOS – but with the speed of delivery more associated with food delivery services such as foodpanda or Grab Food. As Australian expats living in Singapore, they wanted to start a business that solved the challenge of finding good quality, well-priced wine that could be ordered online and delivered to their homes within the same day.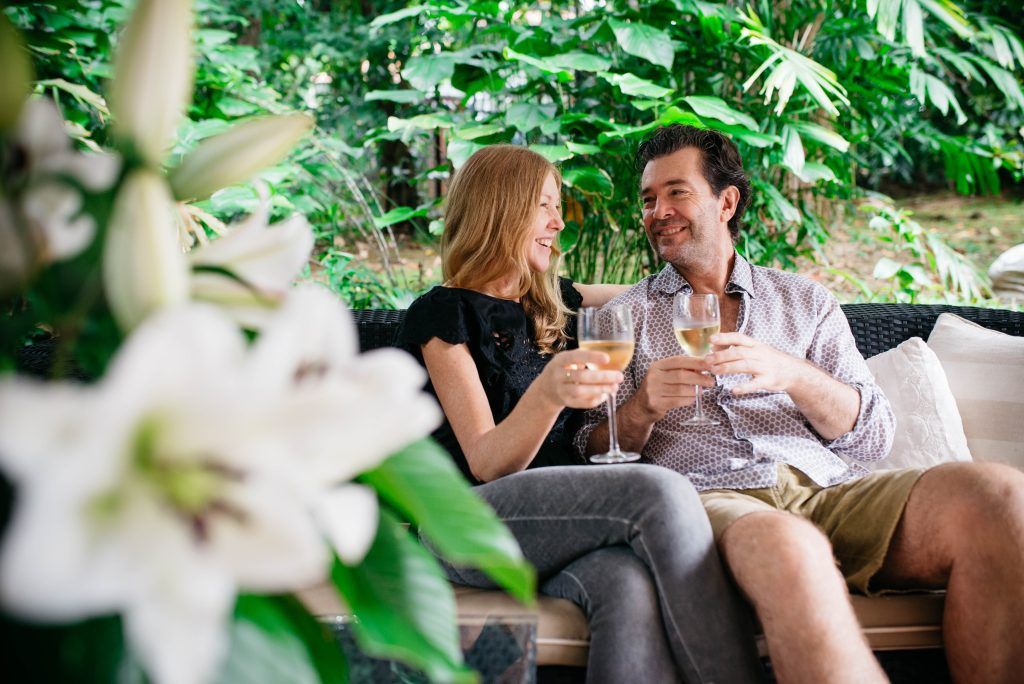 With that, Pop Up Wine (www.popupwine.com.sg) was born. The online wine retail platform features an easy-to-navigate user interface, displaying its range while clearly communicating the essentials – price, origin, brand, vintage and expert reviews, as well as any accolades each bottle might have attained. The platform also has a large variety of wine. It is in many ways a consumer-first platform. We've used it ourselves for everything from intimate dinners to office parties – which brings us to the next great thing about Pop Up Wine. Its customer service, as well as its sales and aftersales support is immaculate.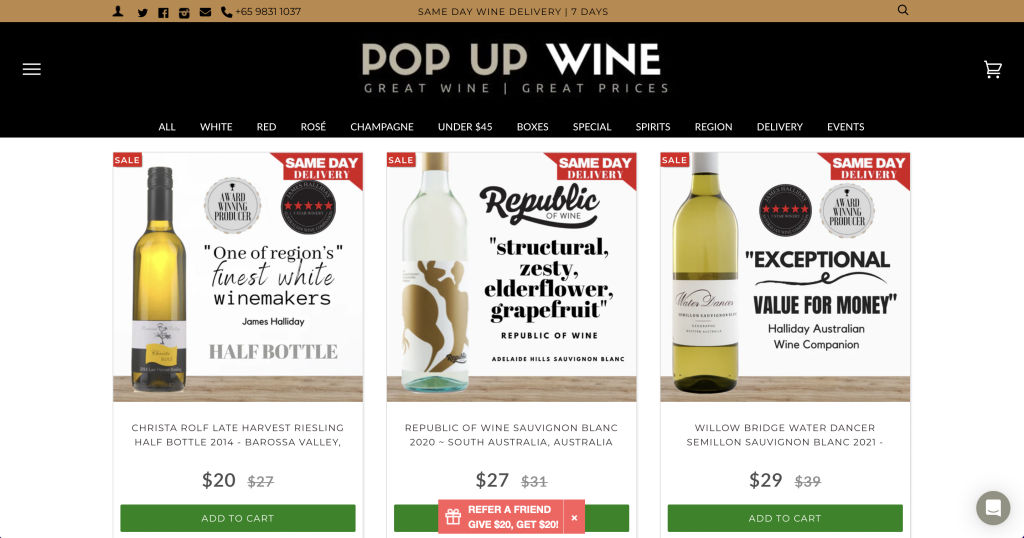 Today, Pop Up Wine is a highly lauded entity, a golden secret held by the local wine community that's becoming more and more of an open one. From regulars, the platform has attracted local and regional aficionados and is now a go-to for most wine-lovers, and the industry is taking notice. It was voted 'Singapore's Best Wine Retailer' five times in the past 3 years, Pop Up Wine was voted "Best Singapore Wine Store" by Asia Pacific Business Awards, "Best Wine & Champagne Retailer" by Singapore Business Awards, 'Wine & Champagne Retailer of the Year ~ Singapore' by Corporate LiveWire Innovation & Excellence Awards, 'Best Online Wine Merchant – Singapore' by Luxlife's UK 6th Annual Food and Drink Awards, and "Best Champagne Retailer".
As they grow from strength to strength, Augustman took the opportunity to speak to Pop Up Wine Owner Isadora Noble and gain some valuable insights into the ideas and thinking that gave life to Pop Up Wine, and that is driving its current growth.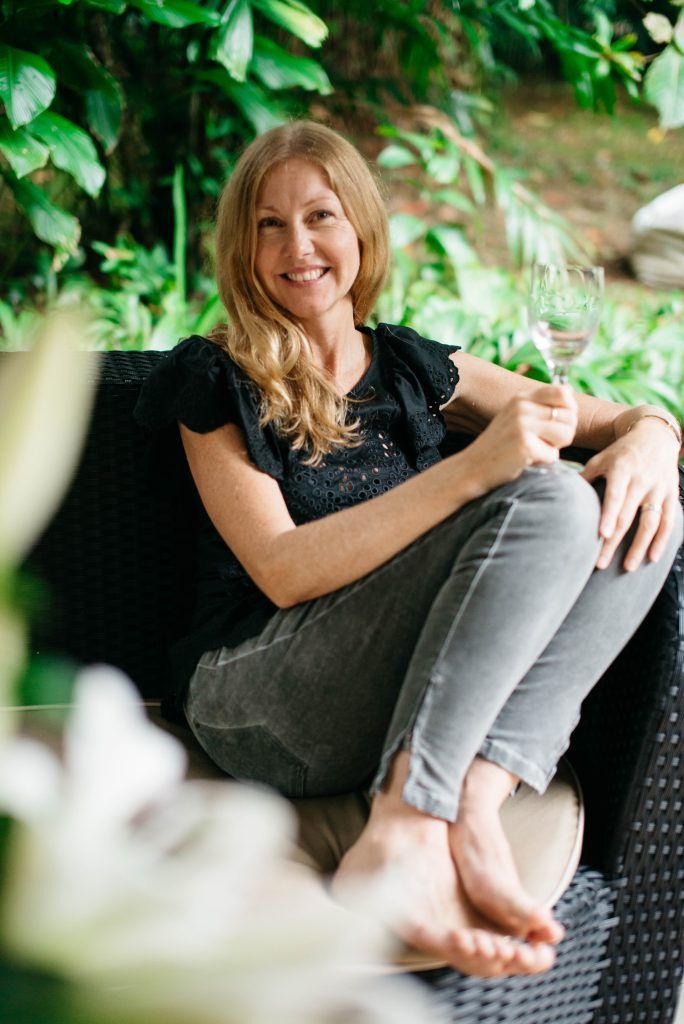 AM: What was the gap in the market that it fills?
Pop Up Wine fills a gap for the 500,000 Singapore wine drinkers who want; quality wine home-delivered; low prices; a slick, cool and luxe e-commerce experience; fast, five-star delivery; and the personalisation of a real-life live-chat sommelier available day and night to help with purchasing decisions, orders and advice.
There was no other online wine company that welcomed wine buyers so warmly with fun event experiences designed to increase their wine knowledge nor offered a selection of hand-curated wines from Australia, France, New Zealand and Italy independently guaranteed for their quality.
What are the opportunities in choosing to use Singapore as your springboard?
Singapore has a stable financial system and plentiful investment capital. From small investors to venture capital firms, investors here know South East Asia well, and want to invest in trusted companies that will serve Asia's rising middle class. They see the benefits of investing in trusted brands that have South East Asia roll-out potential.
Singapore offers a sophisticated logistics, warehousing and supply chain management hub. This makes it easy to pipeline wine here and safely transport it to South East Asian markets. Singaporean consumers are also the most sophisticated consumers of luxury products in South East Asia. They are early adopters of technology, like buying online and on-app. They are also early adopters of Western cultural practices like wine drinking. Singapore has had so many success stories of home-grown Singapore companies rolling out in South East Asian markets because of their Singapore reputation. We want to take the stellar reputation we've earned here in Singapore and leverage this elsewhere in South East Asia.
How about challenges? I'm sure being in Singapore comes with its fair share.
Distribution in South East Asian markets can be challenging because of the sheer size of each country. Doing it from Singapore poses both challenges and opportunities. That's why we've invested in our own warehousing and logistics operations and are now experts. We call it grape-to-glass logistics. We buy direct from wineries and are part of the wine's journey from the winery to your dining table.
This wasn't always the case. For our first 6 years, we outsourced our logistics. But there were always headaches. Even global wine specialist warehousing and delivery companies got it wrong. The wine turned up at our customer's houses late, or they delivered the wrong wine, and gift wrapping was occasionally unsatisfactory. Now our logistics are managed in-house. It's fully automated, and inventory is digitally managed. We have tracking systems on everything from drivers to orders. We were forced to develop this capability when experiencing tenfold growth during Covid. Our outsourced logistics company simply couldn't keep up with our demand. Ports were closed, and deliveries were delayed. Now we do the logistics ourselves. This has equipped us to understand the operational requirements. Consumers of wine demand their delivery is as good as the wine. There are some fundamentals that make the logistics of wine even harder, like refrigeration and handling. So we've become better at it by doing it ourselves. This is enabling us to deliver five-star service – as well as five-star wine – to our customers – no matter where they are.
Taxes associated with wine can be mind-boggling in South East Asia. Import, export taxes, and wine tax based on alcohol volume. In some countries, import taxes vary depending on the region the wine originates from and might vary from state to state. Like every business, you need to do your homework. It's all part of the strategy.
The wine industry in South East Asia, like in Singapore, is also fragmented. Lots of little players. This can be confusing for consumers. Where to buy? What to buy? How much to pay? But we see this as an opportunity. We believe we are the best company to consolidate the industry and become the dominant player. We are investing in consumer education, demonstrating brand trust, and providing free services to assist the wine buyer in better understanding how to navigate the world of wine. We do this all from Singapore.
What would you say sets you apart from other e-commerce platforms for alcohol?
We are the only wine store to guarantee the quality of its wine through a selection system involving international independent wine experts. Pop Up Wine sells only wines that are award winners or have minimum ratings of 90/100 – considered "outstanding" by leading wine critics, so our customers can buy with confidence, knowing that the wine has been independently endorsed by wine critics for its quality. Pop Up Wine is Singapore's only wine store offering 350 premium discount wines from Australia, France, New Zealand and Italy that can be delivered free, same-day, 7 days a week, every day of the year.
Pop Up Wine also hosts a community of wine drinkers interested in expanding their knowledge. Each month Pop Up Wine hosts much fun, social-focussed wine events that engage and expand knowledge. Pop Up Wine also offers a sommelier concierge, available in person, via live chat, 9 am-10 pm every day to answer wine-related questions. No other wine store offers this level of personalized service.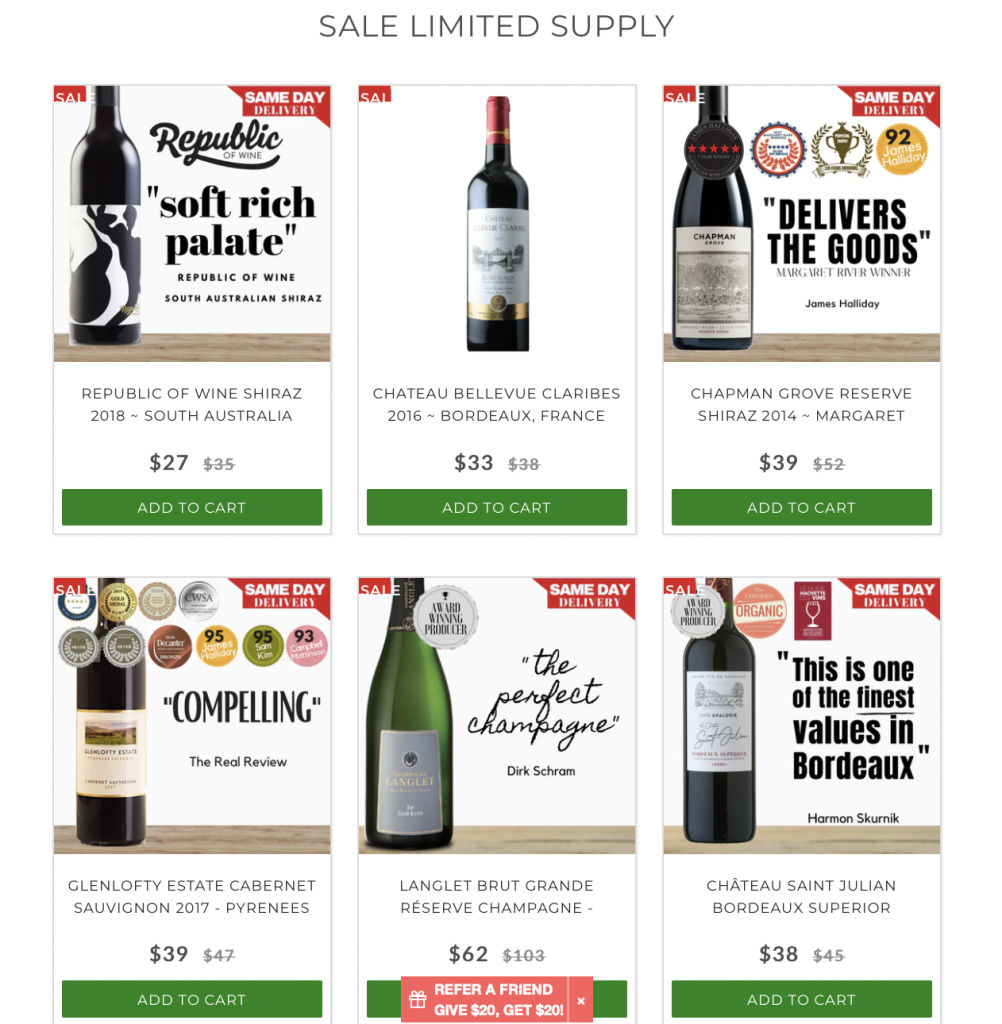 Wine consumption is a sensory experience. How do you bridge this to an e-commerce platform?
Events have always been part of what we do. They provide wine buyers with the opportunity to get to know us – and our wine. We started hosting wine tastings at our black and white house in Goodwood Hill when we launched the business years ago. I remember on one occasion, whilst presenting to 40 ANZA members, one of our kids jumped out of their bedroom window into my arms to join in the fun! Since then, we've hosted wine or served our wine at almost every large corporate headquarters in Singapore, including to 10,000 thirsty ladies at Singapore's premier fashion event. We love sharing our wine and talking about it. Every month, we host wine events designed for guests with different levels of wine knowledge from beginners to those who have been drinking wine all their life.
Economically speaking, we're in relatively uncertain times. How do you think this will affect the wine industry?
The Asian wine market is valued at $53.6 billion. In South East Asia, it is growing at 12% p/a. With 45% of the population in the 18-35% age segment in Sth East Asia, and 80% of Millennials seeking new brands and experiences, these are all signals that our business growth is solid. Ours is a story of the right product, the right place, and the right time.
Wine has proven to be both recession and Pandemic proof. When enduring a recession, people buy smaller luxury goods. This is what the famous "Lipstick Effect" or "Lipstick Index" is all about. The lipstick effect is the theory that when facing an economic crisis, consumers will be more willing to buy less costly luxury goods. Instead of buying expensive cars and clothes, or dining out, for example, people buy less expensive luxury items like high-end brands of lipstick, wine, or lower priced luxury items to be enjoyed at home. We're seeing it now in America with the 45% spike in sales of luxury cosmetics. This was also seen during the 2008 recession, even after the 9/11 terrorist attacks. Huge spike in sales of smaller-priced luxury goods; we see this effect in wine. Consumers save money not by stopping buying wine or reducing their bottle spend but by buying wine and enjoying it at home to save on the expense of fancy restaurant dinners. This is where our B2C model of home wine delivery is solid. It's also pandemic-proof. The world, including Singapore, saw a surge in consumers buying wine for home consumption during the Covid Pandemic. Coupled with the massive conversion to e-commerce during this time, huge growth exists now for Pop Up Wine here and in South East Asia.
Gen Z's quite a sober generation, with several studies showing, statistically, that they drink less. What does this mean for the industry? Is this going to be a generational industry-wide decline? How will Pop Up Wine face this?
I think it's great that Gen Z's are more responsible consumers of alcohol. It is a good thing for them, and it is a good thing for the wine industry. In South East Asia, we see a conversion from traditional alcohol categories, such as beer and whisky, to wine. Consumers want the whole lifestyle experience that comes with wine. To spend their money on a nice bottle of wine to enjoy over dinner with friends. They are saying "no" to getting drunk on cheap beer or strong alcohol and opting for quality, hand-made wine that is often biodynamic or organic.
Pop Up Wine is the largest supplier of organic and biodynamic wine in Singapore, and we see this sector booming – especially for the younger consumer. The swap from beer and whisky to wine is already happening in Vietnam. Wine is the gentler alcohol. Developed wine markets like Japan and South Korea are a testament to this.
What's next for Pop Up Wine?
Pop Up Wine is looking forward to rolling out in South East Asia whilst continuing to offer our exceptional wines to wine buyers in our home market of Singapore. We are, first and foremost, wine drinkers. We love nothing more than finding exceptional wines and sharing them with people who share our passion. It's exactly what happens at our dining table. The only difference is that at Pop Up Wine, it happens on a larger scale. We're confident our experience and leadership in the Singapore market can be leveraged in other parts of South East Asia. Singapore should feel proud it has developed a safe and solid base for companies like us to do business and take our expertise across Asia.
written by.
Suffian Hakim
Senior Writer, Augustman Singapore
Best-selling novelist, playwright and screenwriter Suffian Hakim is AUGUSTMAN Singapore's Features Editor. He writes articles on arts, culture, entertainment, cars, watches, travel and more - all in an effort to properly investigate and define that nebulous, all-encompassing L-word: lifestyle.