Éditions Rares is new within Hennessy. Alice Dietlin, an almost 20 year veteran with the company and associated LVMH alcohol brands was tapped to run the business unit 2 years ago. "My mission is to create a dedicated organisation to enable Hennessy to work in the ultra luxury segment which wasn't a strength before. We are putting everything in place in terms of process in terms of production with specific craftsmen who can help us with limited editions commercially and create dedicated collections," she explained. "I manage a portfolio of Paradis, Richard Hennessy, Editions particulières and ultra limited editions conceptualising the consumer experience from hospitality to activation in markets," she continued.
In 2021, the house presented its rarest blends in an extremely limited series crafted to the highest level of French savoir-faire. For more than two and a half centuries, the Hennessy and Fillioux families have laboured to select, preserve and protect a library of its most exceptional eaux-de-vie. Once these precious reserves reach their maximum potential in oak barrels, Hennessy's cellar master protect these spirits from the world and the influence of time in a graceful, traditional style of container known as – Dame Jeanne. Alice added, "When you make an exquisite blend like Paradis with very old eaux-de-vie and you want the spirit to stop aging, we use a Dame Jeanne. Master Blender Renaud Fillioux de Gironde typically presents an extremely limited edition of two Dame Jeannes of ten litres each that will never again be produced and these are offered only to private clients who have their own dedicated sales assistants, it's a similar process in high luxury jewellery."
Created in 1979, Paradis is named for a section in Hennessy's aging cellars where Dame Jeanne are guarded. Velvety then silky with notes of dried rose petals, honey, flowers, delicate spices and truffle, Paradis as a cognac is elegance upon elegance. Consumers at such a high end segment are usually very discerning, what do you feel sets Paradis apart?
I think Paradis is a very complex yet easy blend at the same time. I think the strength of Paradis is its seductiveness. Someone who is not discerning will enjoy it easily. I have many non-cognac drinking friends who enjoy it at first sip because it's so smooth and easy to enjoy. Yet, a discerning consumer who how's their spirits can really assess and appreciate the complexity of the blend.
We also want to attract newcomers and new consumers to the category because Paradis is not what one usually expects from a cognac. It's the opposite of something super masculine, strong and woody. Anyone who appreciates Paradis enjoys balance.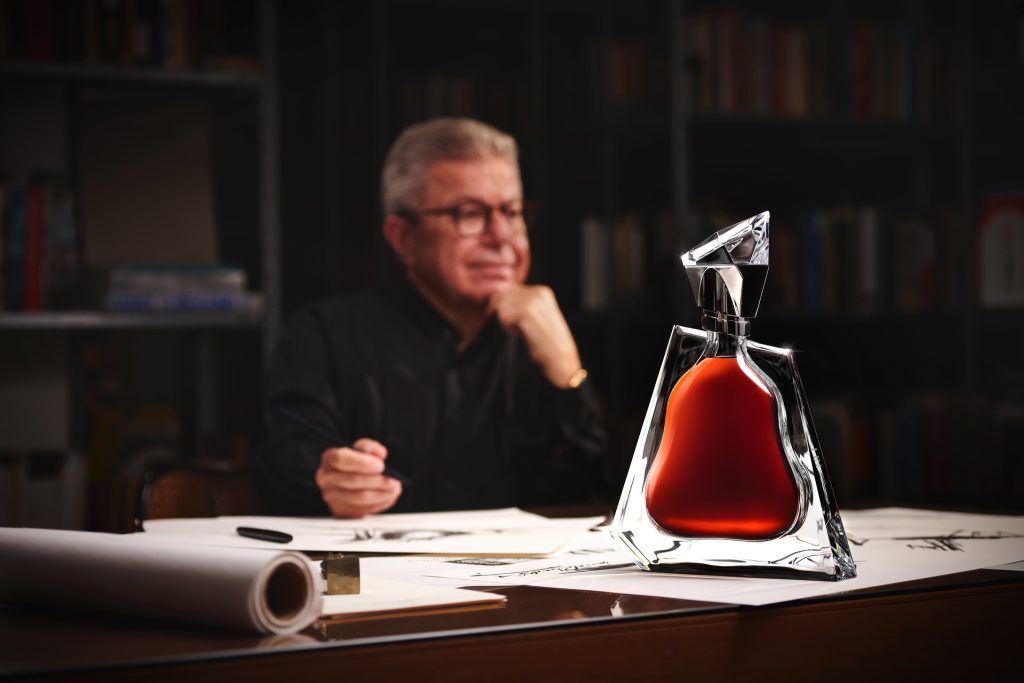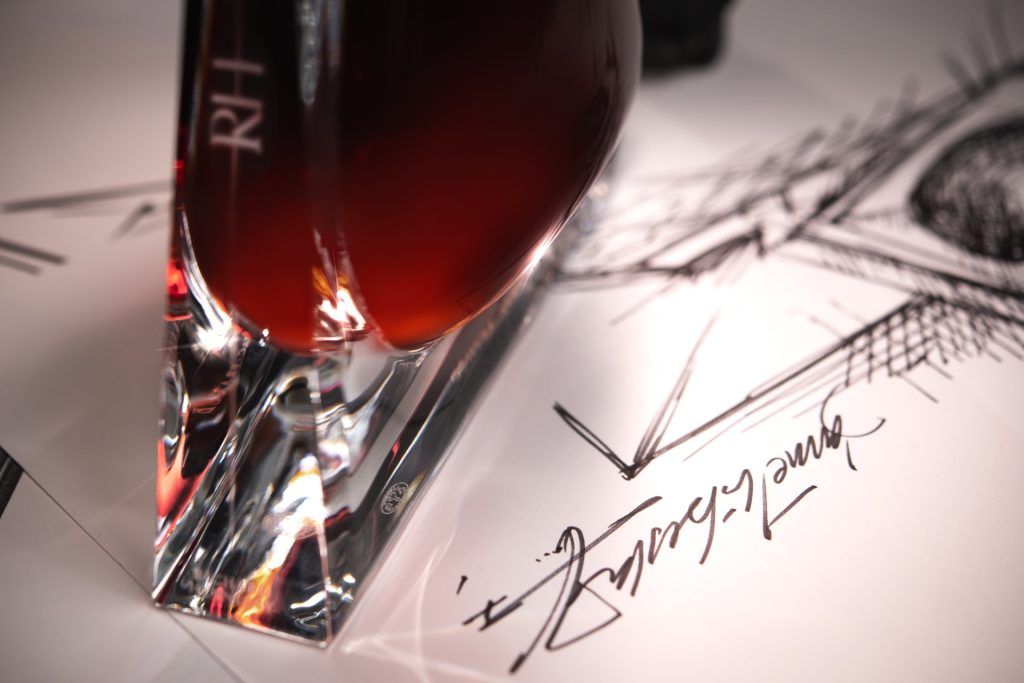 When it comes to ultra luxury spirits like Paradis, Richard or Editions particulières, is it a similar situation where the difference in taste profile of a 95 versus a 99 point wine are massive?
There's no point rating system in cognac. Is the more expensive blend the better one? For us and our master blender – who by the way also makes VSOP, everything is different to him and has the same value. Paradis for him is one of the highest rated cognacs simply because he feels its the most delicious. It's made for connection, for kindred spirits who are sharing a spirit.
To the average consumer, more expensive should be better but for the House of Hennessy, what is pricing correlated to?
Pricing for us is more linked to rarity because it is technically more difficult to reproduce the same flavour profiles year after the year. VSOP, XO and Paradis, have such a specific language and blend that don't always come from the same pool of eaux-de-vie.
We are trying to save the eaux-de-vie for Richard for as long as we can and so that's why we have changed to price positioning because we want to limit supply each year. Bespoke blends are interesting because Renaud will do some research on what they like to eat and how they like to drink or share the cognac and so bespoke has no price because it is really personal.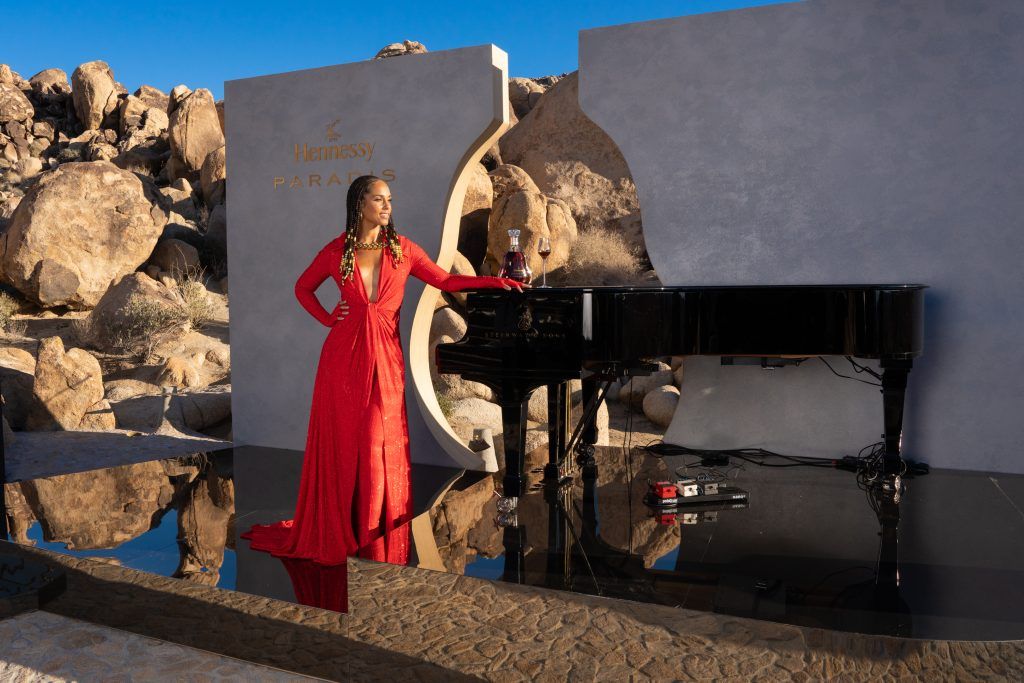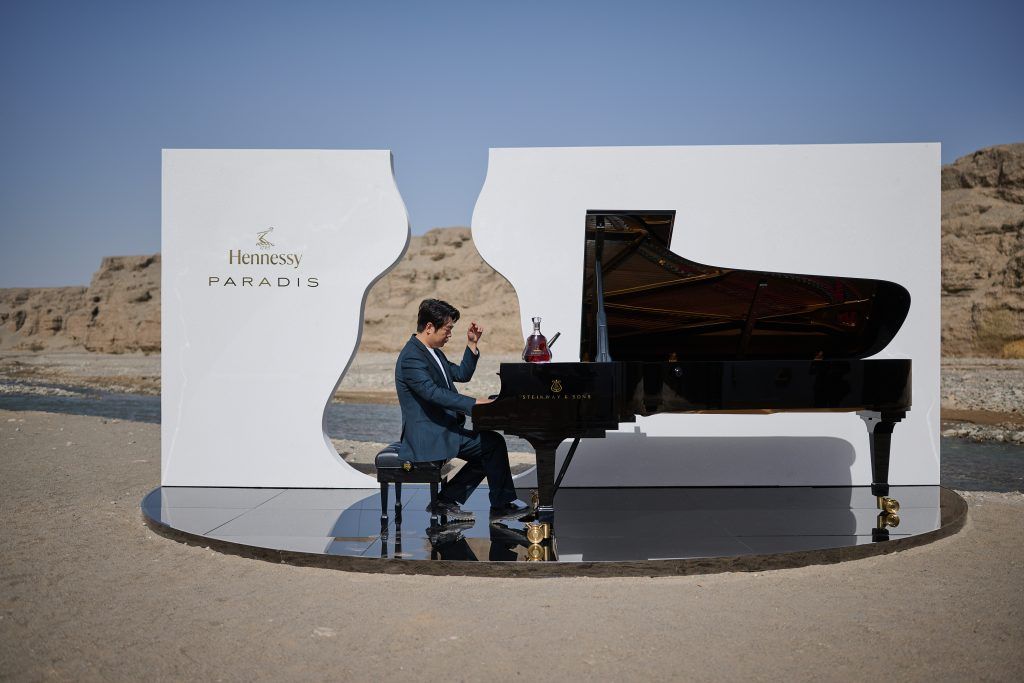 Alice Keys and Lang Lang play their music in the Grand Canyon in the campaign, what setting would you say is the best for enjoying Paradis?
To drink Paradis is to be suspended in a moment of bliss. Paradis on earth came from the idea that it is a pure emotion to drink it and to take your time because this spirit can be enjoyed on earth, with your friends, anywhere but it helps you transcend the moment. Paradis means paradise in French and so we also wanted to show what paradise on earth looked like – it can be the rooftop or it can be your most comfortable seat at home. For our top consumers, we have done activations with Alicia Keyes in Joshua Tree, we have also launched it in the Gobi desert with Lang Lang. We are making the point that wherever you have Paradis, it is there that is paradise.
We know music plays an important part in sister brand Krug, what does music mean to Paradis?
At the time when sixth generation Master Blender Maurice Fillioux created Paradis (we are currently on our eighth generation), Hennessy was not yet doing anything with old and precious eaux-de-vie – the business was VS, VSOP and XO. At one point, he was given the freedom to do something emotionally linked to him and he was passionate about classical music. H wanted to do something that could trigger the emotions of a symphony, so he had a concept around perfect balance and harmony of the blend. Following this vision, we wanted classical music with a twist because we are Hennessy and we are a vibrant brand in the world culturally whether we live in China or the United States. Whatever the product, whatever the approach, we wanted to celebrate the emotion and the culture: so we approached Lang Lang first and then we chose Alicia Keyes to add a little edge to the classicism.
She hasn't done anything recent, how did you decide on Alicia Keyes?
Alicia Keyes was my idea! She's an icon, it wasn't important whether or not she was the trend of the moment. The best part was that they both wanted to do a collaboration for a long time and he's amazed that she can play on two pianos and she's amazed by his technical ability. They composed the music on Zoom first and then on set, on the cliff in the Grand Canyon, playing on the piano together. There are cognac houses which are dressing up crystal decanters with diamonds and all that, what is the Hennessy Hands approach?
Hennessy Hands brings the Maison's savoir-faire to life by paying tribute to the legacy that Hennessy has been cultivating for generations. Barrelmakers, calligraphers, hoopers…these artisans and others have been refining their craft since 1765, the year of our founding. What is most important for our consumers is personalisation – you don't buy a bespoke blend and not completely make it your own. For us, it's added value and it's not about the bling. It's something tasteful for our clients. Clients can personalise their bottle with their initials in silver, gold or bronze in the engraving style of their choice. Clients can also choose a leather accessory (clip or strip) in the colour that best suits them.
There's a growing number of consumers who would collect and trade Rare Editions like a commodity, is that your preference or would you prefer consumers actually enjoy the spirits?
It's not our preference but it is a part of high luxury goods. Just like luxury watches, some people will keep them in the safe and trade them when it becomes valuable. It's not bad because cognac develops high value for the consumer but frankly, for us, it is more interesting when a consumer drinks the product, it's meant to be had with nice food and with friends. It's a pity that some specific blends are never opened, now we have customers who buy one to drink and one to keep.
written by.
Jonathan Ho
Managing Editor
Jonathan Ho might have graduated with a business degree but he thumbed his nose at commerce and instead opted for a harder life in journalism. He edits Augustman, a title he first joined when he became a writer after a career in advertising and now, earns a living writing commentaries on the luxury industry.