From specialty coffee founded by a Singapore barista champion to Michelin-starred ramen, Woodleigh Mall in Bidadari has a variety of delectable food to satisfy appetites all day.
Before the completion of the Bidadari estate, Woodleigh MRT station was an underused stop along the North-East line. Build-to-order (BTO) flats have since mushroomed in the neighbourhood after the government cleared the former cemetery site for residential development.
Located between Potong Pasir and Serangoon, Woodleigh has seen more than 90 percent of flat owners in the district collecting the keys to their new homes. This new estate, first announced in 2013 by HDB, consists of 12 Build-To-Order (BTO) projects across four districts: Alkaff, Bartley Heights, Park Edge and Woodleigh. The Woodleigh district is the first district of four to have 2,685 flats completed.
Woodleigh Mall is directly connected to Woodleigh MRT station, making it a convenient stop for residents in the area to get food or groceries. Dining options are thankfully, also aplenty in this newly-opened mall. Familiar names like Old Chang Kee, Fun Toast, the Soup Spoon Union, Cedele Bakery Kitchen, and Genki Sushi are reliable options for snacks or a quick bite.
For a delectable meal, however, food court operator Food Republic provides a wide variety of cuisine across 12 stalls ranging from Thye Hong Hokkien Mee to Lam's Noodle & Salt Baked Chicken.
There are also new food and beverage names that are looking to make their debut in Singapore at Woodleigh Mall. Veganburg, the world's first 100% plant-based burger joint from San Francisco, will be opening outside the US for the first time here. Craving for grilled meats? Bulgogi Syo, a new concept by Korean brand Seorae, will also be offering their signature meat dishes, which go through a three-step cooking process for ultimate flavour and tenderness.
OLLA Specialty Coffee, a café-kitchen opened by a Singapore barista champion, also opened an outlet in Woodleigh Mall, serving award-winning coffee alongside a hot menu that's perfect for slow weekends in the neighbourhood.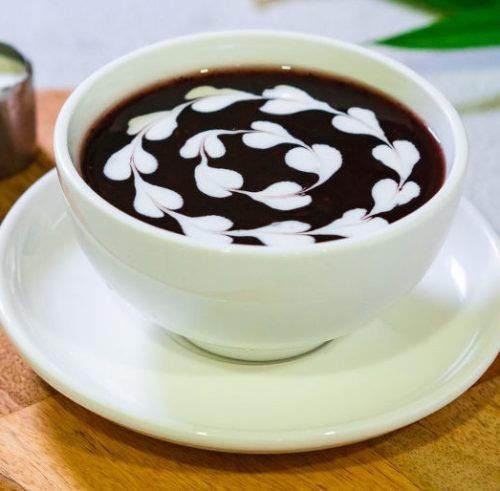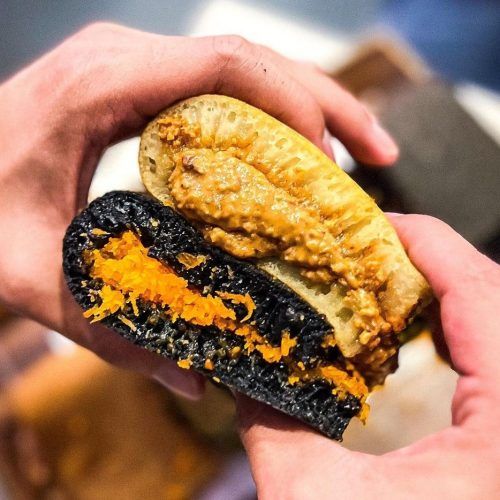 Here are the 10 best food places to eat at Woodleigh Mall:
Jump To / Table of Contents 11 Bidadari Park Drive, Mall, #01-37 The Woodleigh, 367803
You'll want to make a beeline for this eatery. The world's first dedicated burger joint arrives in Singapore at Woodleigh Mall. Solely plant-based, the award-winning brand focuses on natural ingredients to create delectable burgers and sides that will convince you that meat is not an essential ingredient in this fast food dish. The combination of a "fibre-fueled" bun, farm fresh greens, plant protein patty, and gourmet sauce is worth a shot, even if you're not a vegan.
Highlights include Shrooms Burg, Teriyaki Burg, Avo Beets, and the local-inspired Char-Grilled Satay. If you must try one, sink your teeth into the award-winning Chilli Krab Burger which features a konjac patty slathered with an intense housemade tangy sauce made with chilli and ginger.
(Image credit: @veganburgsg/Instagram) Mall, 11 Bidadari Park Dr, #01-55 The Woodleigh, 367803
Let's face it, coffee has the ability to make or break your day. Thankfully residents who live in the vicinity of Woodleigh Mall have access to quality coffee, thanks to OLLA Specialty Coffee. Founded by one of Singapore's barista champions, this coffee house and kitchen features a curated selection of seasonal rotating single-origin coffee blends. All coffee from OLLA is traceable, transparently sourced, and sustainably grown.
Those who aren't into a cup of java can appreciate the Matcha and Houjicha tea that's sourced from Kyoto's Match Project. On the hot menu, the hearty Sunrise sees a fresh brioche bun that's topped with creamy scrambled eggs, sliced cheddar, house-made hot sauce, and caramelised onions. Other brunch options worth ordering include the flavourful tomato-based Mediterranean-style Shakshouka Baked Eggs.
(Image credit: @ollacoffee/Instagram) 11 Bidadari Park Dr, #02-20/20A, Singapore 367803
Known for their refreshing craft beers, Singapore-founded brewery Brewerkz opens at Woodleigh Mall at a space that's perched on a link bridge that overlooks Alkaff Lake. This outlet, unlike its sister branches, will present all-day dining from 8am, with a breakfast menu available till 11:30am. Must-try dishes here include the Asian-inspired Turmeric French Poulet and the savoury Berkshire Pork Rack stuffed with Jamon and asparagus.
(Image credit: @brewerkzsg/Instagram) 11 Bidadari Park Drive, Mall, #01-33/34 The Woodleigh, 367803
Conceptualised and managed by the same people behind Korean barbecue eatery Seorae, Bulgogi Syo stands out by offering a three-step Hotstone Grill cooking method for the meat dishes – called Syo Specials – to draw out their intended original flavours. The meats are first seared on Korean-imported large hot-stone pans before being blowtorched by the in-house Fire Masters. Lastly, upon serving on the table, they are lambéed to expel their aromatic properties. Choose from meats like juicy Angus Beef Tenderloin, lean Pork Baby Back Ribs with Gochujang sauce, and succulent pork belly with either spicy Jeyuk or Apple Hangari sauces.
(Image credit: @bulgogisyo/Instagram) 11 Bidadari Park Dr, #01-41, Singapore 367803
Zi char is a beloved go-to for many when deciding on a meal, and Paradise Classic serves elevated classics in a contemporary style. Think Prawn-infused Ebiko Prawn Fried Rice, Traditional Stir-Fried Mee Sua, and Crispy Sweet and Sour Pork. Favourites – but with a twist. The latter, in particular, reminds us of the South Korean-Chinese dish tangsuyuk. The moreish long strips of lean pork go well with the appetising sweet and sour sauce filled with pieces of capsicum and onions.
(Image credit: @paradisegrpsg/Instagram) 11 Bidadari Park Dr, #02-47, Singapore 367803
Tiong Bahru Bakery needs no introduction. They are known for their buttery and flaky croissants and are one of the first bakeries to introduce Kouign Amann in Singapore, which are proudly made with  French flour and butter. Besides fresh pastries, which are baked every two hours daily, indulge in confectionaries like the zesty Lemon Tart and creamy Hazelnut Choux.
(Image credit: @tiongbahrubakery/Instagram) 11 Bidadari Park Dr, #01-40, Singapore 367803
A&W is enjoying a revival in Singapore. First opened in Jewel Singapore, they've since mushroomed in satellite neighbourhoods like Ang Mo Kio, Jurong Point in Boon Lay, and Canberra Plaza. Now they're located at a more centralised location in Woodleigh Mall. Expect favourites like root beer, curly fries, coney dog, and flavourful fried chicken. Of course, there's the iconic waffles with whipped cream and ice cream too. The extensive menu here will please both the young and old in a family.
(Image credit: @awrestaurants.sg/Instagram) 11 Bidadari Park Drive, Mall, #01-25/26 The Woodleigh, 367803
Founded in 2006 by Chef Atsushi Yamamoto in Tokyo, Japan, Japanese ramen chain Hototogisu Ramen has since expanded to offer their Michelin-starred ramen overseas, including Singapore. Highly raved dishes here include the savoury Tonkotsu Original Ramen, umami Crab Ramen, fragrant Black Spicy Ramen, and decadent Super Black Ramen, each of which promise to leave you with a smile.
09
The Grocer Kitchen and The Grocer Cafe (Fairprice Finest) First debuted at Centrepoint, the Fairprice group expands their dine-in concept to their newest 24-hour FairPrice Finest in Woodleigh Mall. Although the operating hours for the eat-in spaces aren't round the clock, diners can chill at The Grocer Café with coffee and baked pastries, or have a full meal at The Grocer Kitchen. The latter has a kitchen that can cook the ingredients, such as seafood and meats from the supermarket, on the spot. There's also The Grocer Bar if you're interested in a glass of wine, or the exclusive store cocktail 'The Woodleigh Club'.
(Image credit: Fairprice Finest) Although Chicken Rice is a no-brainer choice for a meal, Braised Duck Rice makes for a great alternative if you're bored with the former poultry. Yew Kee Duck Rice is a heritage Singapore eatery that serves flavourful Teochew-styled duck rice with sides like tofu, preserved vegetables, and braised peanuts. The housemade rich chilli sauce is a must to dip the sliced duck in before savouring them.
(Image credit: @yewkeeduck/Instagram)