From three Bib Gourmand winners to a famous halal char kway teow, the stalls serve the best food at Bukit Merah View Hawker Centre.
Located within walking distance from Tiong Bahru MRT station, the food centre is home to stalls like Bukit Merah View Carrot Cake, which has been in business for over 70 years. Diners also come for Hong Xing's handmade fishballs, thunder tea rice by a piano teacher-turned-hawker, and braised duck rice and kway chap from Happy Duck. Wen Xin has won praises for its fish soup and braised pork trotter, while We Western presents chicken chop with a side of nostalgia.
The Michelin Guide has also canvassed the hawker centre and found a trio of stalls worthy of a Bib Gourmand. Making its debut is Yong Chun, which offers hefty ingots of pork and water chestnut dumplings along with wanton noodles. It joins returnees Na Na Curry, which has been serving rich, spicy bowls since 1989, and herbal mutton soup from Chai Chuan Tou Yang Rou Tang.
Equally popular is 786 Char Kway Teow. The Halal-certified stall challenges the notion of what constitutes the dish while executing it perfectly. Check them out below.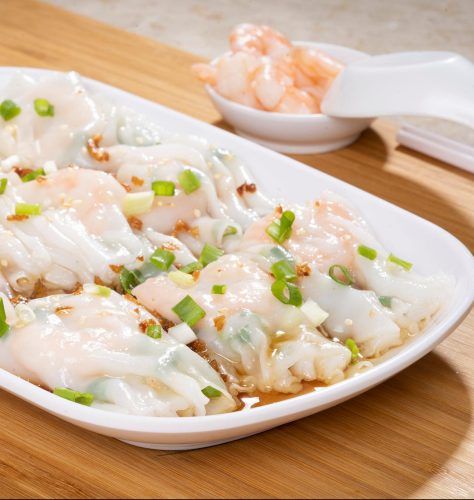 (Hero and featured images credit: @zaiabdkad / Instagram; @ask162 / Instagram)
11 stalls for the best food at Bukit Merah View Hawker Centre
Jump To / Table of Contents A good lor mee walks a fine balance of being neither neither too runny nor too thick, which this stall excels at. The garlicky gravy is also smooth and luscious, with the right consistency to coat the yellow noodles, ngoh hiang, and fishcake. Portions can be small, so upsize your meal.
(Image credit: @miss.littlediary / Instagram) Can char kway teow be the same without pork lard? This stall proves doubters wrong by delivering a halal version that does not miss what many consider to be the building block of the dish. Run by Muslim convert Anis Ang – he proudly displays his affiliation at the stall front – his wok-kissed dish is sweet and savoury, offset by fresh briny cockles. Ang automatically adds chilli, so let him know if you prefer it non-spicy.
(Image credit: @grumpyoldbarista / Instagram)
03
Bukit Merah View Carrot Cake Out of the multiple carrot cake stalls at the hawker centre, Bukit Merah View has the longest heritage. The stall was founded in the 1950s by Ng Kim Poh, the third-generation in a line of carrot cake sellers that dates back to Ng's grandparents. Both black and white styles are available, and the radish has a firm yet soft bite, backed by crisp edges and a robust wok hei.
(Image credit: @jamietan04 / Instagram)
04
Chai Chuan Tou Yang Rou Tang Mutton can be too gamey for some, but Chai Chuan Tou makes it much more than just palatable by pairing it with a peppery and herbal soup. The tender meat comes in various forms including meatball and rib, to innards like tripe, stomach, and brain. There is also bone marrow, which comes with a straw for sucking out the delicacy.
(Image credit: @ask162 / Instagram)
05
Hong Xing Handmade Fishball Achieving fishball perfection requires it to be handmade, which Hong Xing does. Both their fishballs and meatballs are light and bouncy, which contrast against the slick noodles flecked with crunchy pork lard.
(Image credit: @louie.nom / Instagram) Hakka Leipopo was started by former piano teacher Kumiko Tan, who sold thunder tea rice out of her home until she moved into a hawker stall. Her version uses fried shrimp instead of anchovy for a stronger flavour, and her thick broth contains a considerable amount of peanuts. Tan also sells yong tau foo, which is made fresh daily using mackerel and pork.
(Image credit: 擂婆婆 Hakka Leipopo / Facebook) Autocorrect finally gets it right at Happy Duck. Their signature dish showcases tender boneless duck meat over rice soaked in the same braising liquid, which is earthy and complex. Another popular item is the kway chap, marrying thick rice noodle sheets with pork belly, offal, egg, and beancurd.
(Image credit: @fuudum / Instagram) Bib Gourmand winner Na Na Curry dates back to 1989 when founder Yap Hock Kee started a hawker business in Marina South selling his mother's curry. The dish is a tribute to her original recipe, and the thick and spicy gravy becomes the base for fish head, mutton, chicken, and vegetables. Mop up the drippings with rice or sliced baguette.
(Image credit: @sedaptang / Instagram)
09
Yong Chun Wan Ton Noodle The line outside Yong Chun is bound to get longer after the stall was inducted into the 2023 Michelin Guide Bib Gourmand list. Even before the recognition, diners flocked there for their fat dumplings filled with minced pork and water chestnut, and light, springy noodles. Other than char siu, Yong Chun also sells shredded chicken and chicken feet.
(Image credit: @a.happysoul_5 / Instagram) Western food stalls are disappearing from hawker centres as Singapore's restaurant scene grows increasingly sophisticated. Thankfully, there are businesses like We Western, which continues to sell old-style fish and chips, chicken chop, and fried spring chicken. Also included are the requisite sides of fries, baked beans, and coleslaw, which come in generous portions.
(Image credit: @a.happysoul_5 / Instagram)
11
Wen Xin Fish Soup Lu Wei Wen Xin specialises in two dishes at very opposite ends of the taste spectrum. One is the lightly-flavoured sliced fish soup, which can be ordered either with red grouper or batang, and comes with tofu cubes, lettuce, and tomato. The other is pork trotter, which is braised in a robust herbal broth until the meat turns soft and gelatinous.
(Image credit: @jt6263 / Instagram)