Back to office does not have to mean back to bland meals thanks to these best food places at Republic Plaza.
Located in the middle of Raffles City, Republic Plaza stands at 280 metres tall and was Singapore's highest skyscraper, a title it shared with the neighbouring One Raffles Place and UOB Plaza until Tanjong Pagar Centre dethroned them all.
Most of Republic Plaza's food is housed in the office building's basement. There, you will find Pita House and its generous falafel sandwich, poké bowls of fish and vegetables from Pokomi, and Japanese grilled meats on rice at Subarashii Shokudo. Joining them are Tangled, which makes their pastas fresh daily, and The Herbal Bar's nourishing Chinese soups.
On the first floor, Heybo serves grain bowls of soba and quinoa with an eye on nutrition, and Gretl's burgers speak with a German accent. Nalati offers a respite from the hustle with a lush, calming space together with Asian and Western delights, while Bar A Vin lets you have a cheeky glass of wine with bar bites in between meetings.
Republic Plaza is located at 9 Raffles Pl, Republic Plaza, Singapore 048619.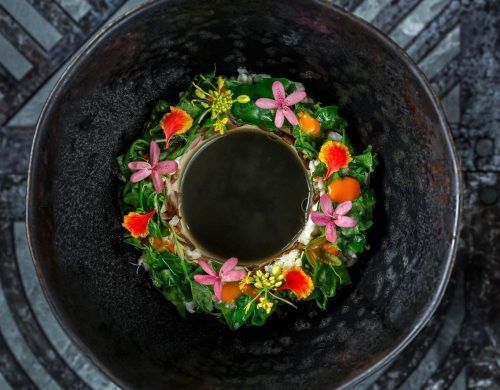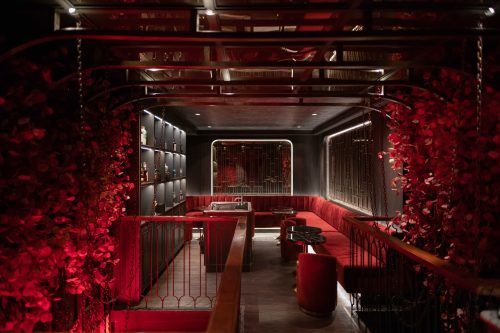 (Hero and feature images credits: Tangled (Pasta To Go); HANS IM GLÜCK German Burgergrill – Singapore / Facebook)
Best food places at Republic Plaza
Jump To / Table of Contents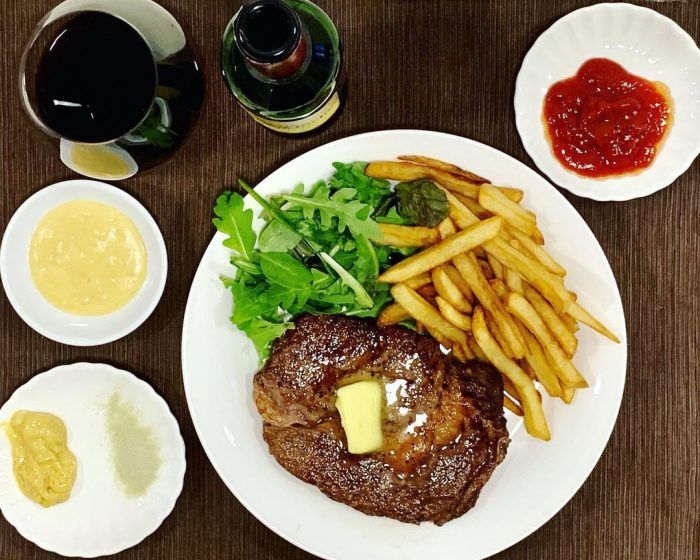 9 Raffles Pl, #01 - 15, Singapore 048619
Bar A Vin is the physical location of wine distributor Vine Group, which combines a retail store and dine-in option that lets you purchase their wines and drink it on the spot. During the day, the bar has lunch specials of pastas and rice bowls, and offers bar bites in the evening such as cheese and cold cuts, smoked duck breast, and steak. Pair them with their selection of fine wines primarily from the Old World.
(Image credit:@phillip.woosh/Instagram)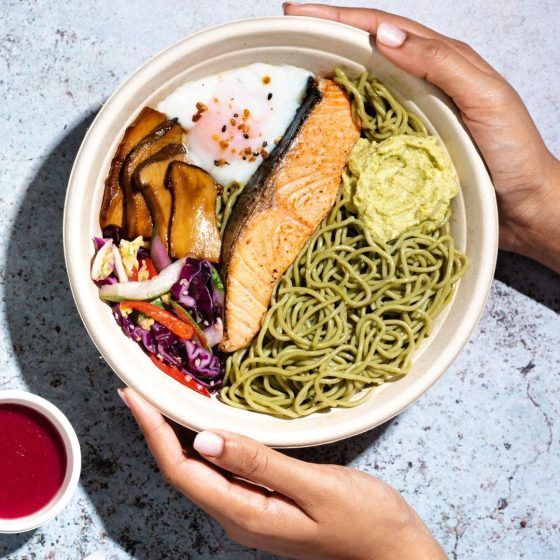 9 Raffles Pl, #04/05/06 Republic Plaza, Singapore 048619
Heybo makes the case for nutritious grain bowls with variety. Certain bowls are inspired by cuisines like the Middle East, Korea, Thailand, and Japan, emphasised through ingredients like falafel, green soba, and crispy tempeh. With chicken breast, quinoa, and avocado, Muscle Beach makes you feel like walking around with your shirt off, and Sunday Roast offers an indulgent yet healthy way of feasting on chargrilled steak.
(Image credit: Heybo Sg / Facebook)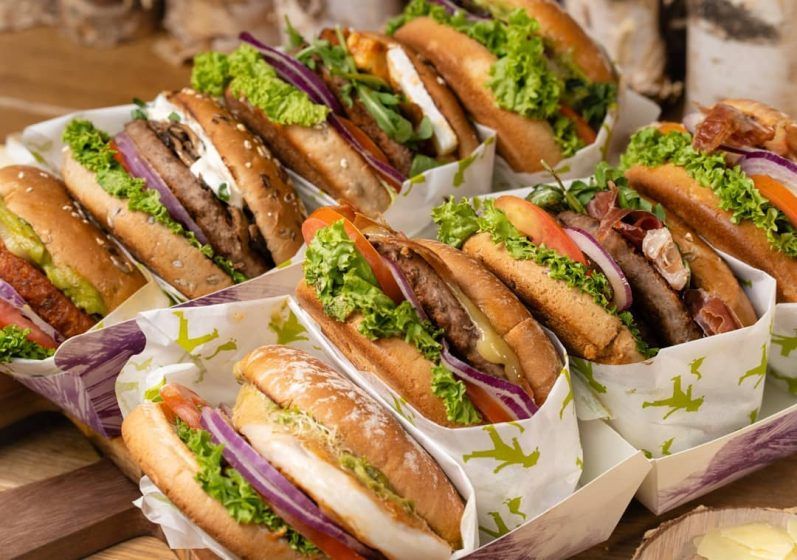 09 Raffles Pl, #01-01, Singapore 048619
German burgers are a thing at Gretl. Part of the Hans Im Glück German restaurant chain, the burgers can be ordered either with sourdough, pretzel, or multigrain buns, and the patties are accompanied by Eurocentric ingredients like grilled pear, lingonberry, and fig jam. The more health-conscious can opt for a bun-less burger, or vegan burgers with a cauliflower patty.
(Image credit: HANS IM GLÜCK German Burgergrill – Singapore / Facebook)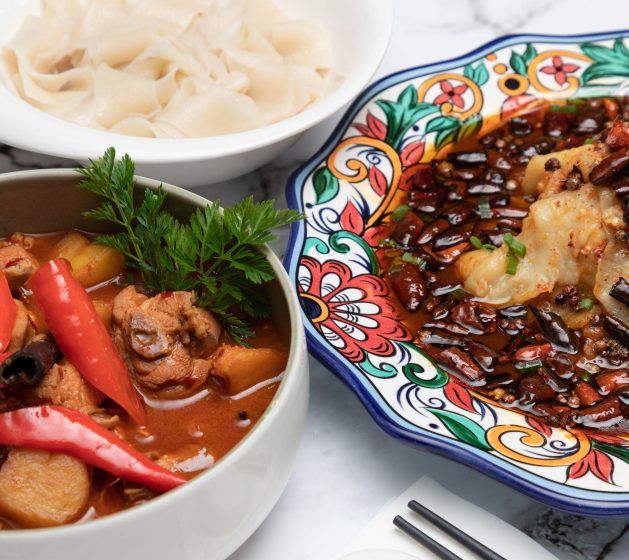 Level 1 & 2, Republic Plaza, Raffles Pl, #1 9, Singapore 048619
When the boardroom starts feeling too drab, head to Nalati for a change of scenery. The restaurant has a garden-themed interior filled with lush plants, while a covered patio allows for some fresh air while offering shade from the midday sun. Their menu contains both Western and Asian influences, including herbal bak kut teh, Xin Jiang speciality chicken, truffle Angus beef burger, and crispy duck confit. They also serve set meals that include a starter and soup.
(Image credit: Nalati Restaurant & Events)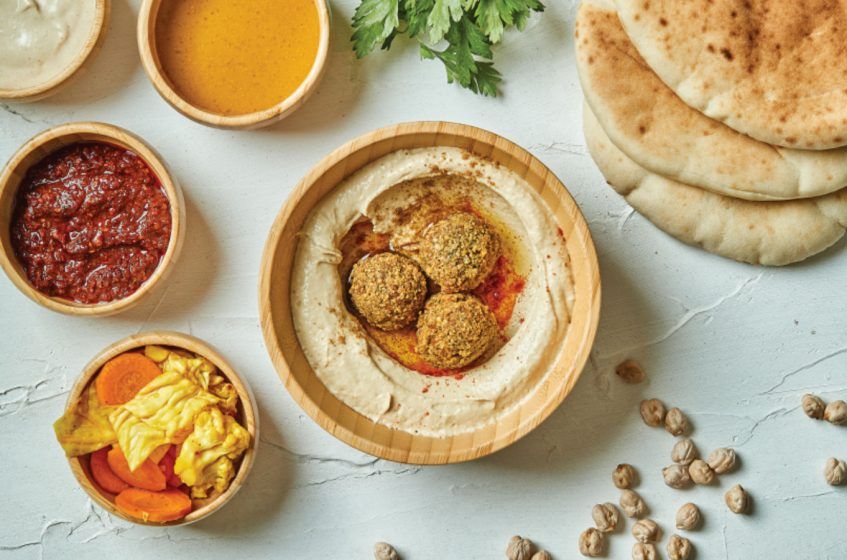 9 Raffles Place, #B1-19 Singapore 048619
Pita House is a sandwich shop with Middle Eastern leanings. The signature is their falafel sandwich, which is generously stuffed with chickpea fritters, pickles, tomatoes, and tzatziki sauce. Fillings of eggplant, grilled chicken, and chicken schnitzel are on the menu too, as well as dips of hummus and babaganoush. Pita House also does corporate bundles so your next office gathering does not have to be pizza again.
(Image credit: Pita House)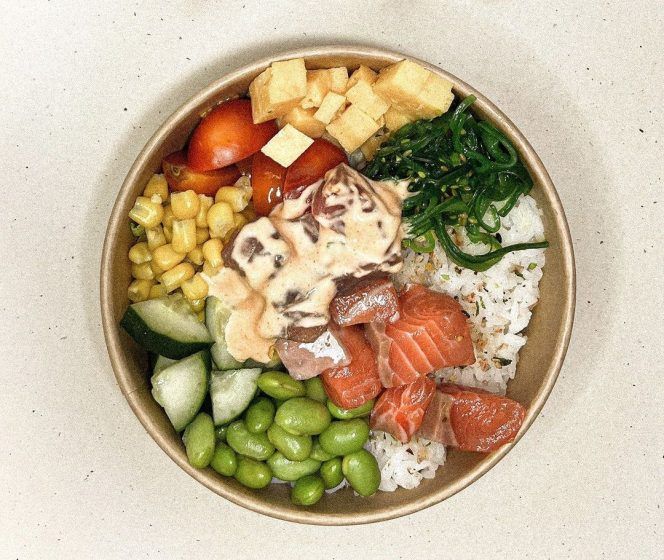 9 Raffles Pl, #B1 - 02 Republic Plaza, Singapore 048619
Pokomi allows you to go wild with your poké bowl. Choose between Japanese rice or cauliflower rice as a base, which you can top with animal or plant protein, sauces like wasabi mayo and sriracha, and fixings of vegetables, nuts, egg, and avocado. For the undecided, the eatery sells their chef's creations brimming with seafood, chicken, or tofu.
(Image credit: Pokomi SG / Facebook)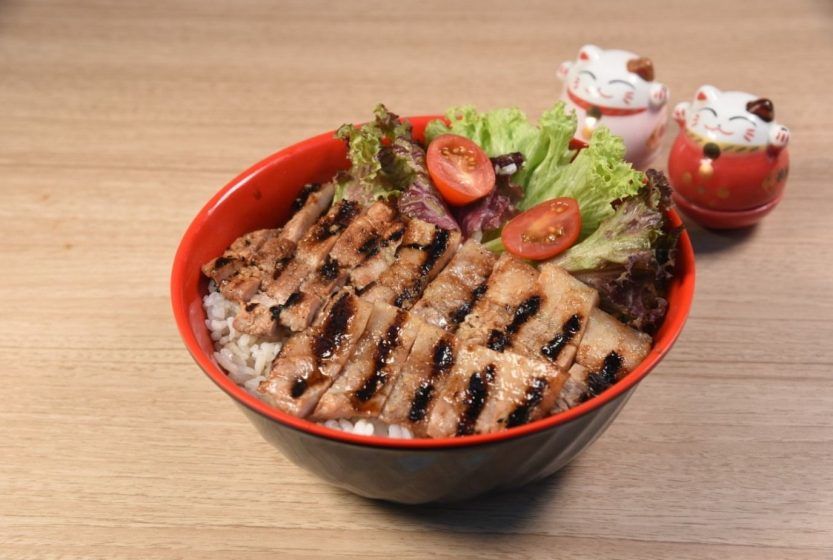 9 Raffles Pl, #B1 - 04 Republic Plaza, Singapore 048619
Donburi bowls can be healthy too, as Subarashii Shokudo demonstrates. The quick-service eatery uses no white sugar or MSG in their dishes, and all marinates and sauces are homemade to ensure freshness and quality. Toppings include grilled pork belly, chicken karaage, and mackerel, while the spicy vinegar and curry donburis offer more heat.
(Image credit: Subarashii Shokudo / Facebook)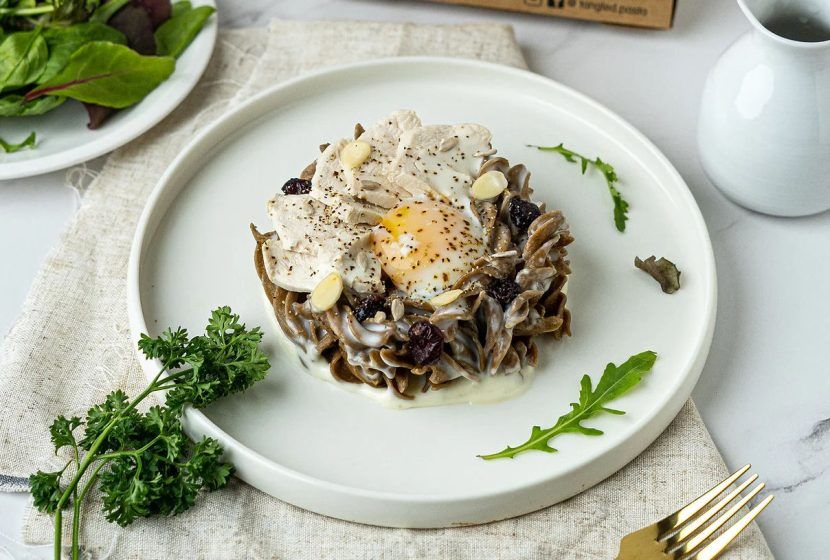 9 Raffles Pl, #B1 - 20, Singapore 048619
Tangled proves you do not need to fly to Italy or pay out of your eyeballs in Singapore for fresh pasta. The takeaway spot makes various kinds of shapes from semolina flour, which are then cooked with various sauces. Choices include squid ink spaghetti aglio e olio with prawns and mango salsa, and beetroot pasta with kimchi-infused cream sauce, salmon, and kimchi. There is also a vegan option with spinach pasta, seasonal vegetables, tomato, and mushroom.
(Image credit: Tangled Pasta / Facebook)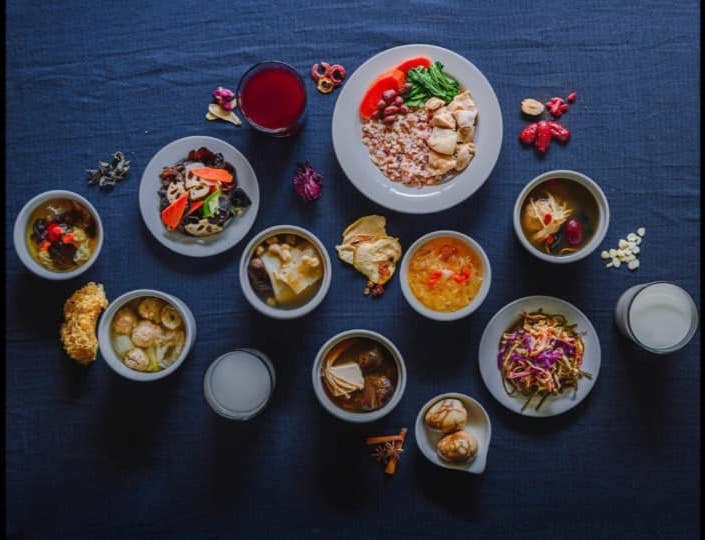 9 Raffles Pl, #B1 - 22, Singapore 048619
Eight hours in the cubicle farm can be detrimental to your health, and The Herbal Bar serves up a culinary remedy. Opened by a family with four generations of traditional Chinese medicine experience, the eatery offers nourishing Chinese soups that are slow-cooked to retain all their flavours and nutrients, with no MSG added. Ginseng chicken soup is supposed to boost your energy, while the detox kelp soup helps to regulate metabolism. For a probiotic supplement that is rich in collagen, get the Chinese cabbage soup with fish maw and meatball.
(Image credit: the herbal bar / Facebook)