Chinatown Complex can be a dizzying labyrinth of food, but it does not have to be with this guide to the best hawker food found there.
The market and food centre was originally named Kreta Ayer Complex, and was built in 1981 to house street hawkers plying their trade around Chinatown. It started with over 300 stalls and subsequent renovations expanded the number to around 700 in total. More than 250 stalls on the second floor are dedicated to cooked food, and the area is so large that it is divided into different coloured zones.
A handful of the original Chinatown hawkers still exist in the centre, including sweet soup specialist 115 Tang Shui, Heng Ji Chicken Rice, and Hill Street Fried Kway Teow. Others may lack their long heritage, but they are equally dedicated to making dishes the traditional way, such as Chef Leung's chee cheong fun, Ann Chin Popiah, Old Amoy Chendol, Jin Ji Teochew Braised Duck & Kway Chap, and Xiu Ji Ikan Bilis Yong Tau Fu.
Michelin has also been clued in to the good food at Chinatown Complex. The most iconic is Hawker Chan, the first hawker stall in the world to be awarded a star. While the brand has since lost the recognition, it continues to deliver a fantastic interpretation of soya sauce chicken. Others have been named as Michelin Bib Gourmand and Plate recipients, including Fatty Ox HK Kitchen, Lian He Ben Ji Claypot Rice, and Zhong Guo La Mian Xiao Long Bao.
If anything, let the long lines be your guide to what to eat, such as thunder tea rice from Hakka Fun Hamcha & Yong Tou Fu, garlic steamed fish head by Yang Ji 194, and Jia Ji Mei Shi's economy bee hoon.
Chinatown Complex Market and Food Centre is located at 335 Smith St, Singapore 050335.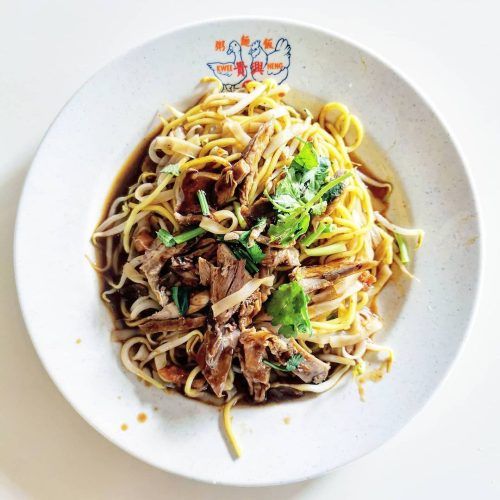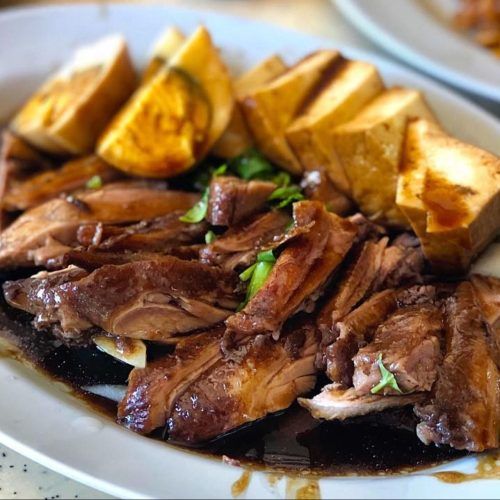 (Hero and feature images credits: @renztan / Instagram; Chef Leung 梁师傅肠粉 / Facebook)
The best hawker food at Chinatown Complex
Jump To / Table of Contents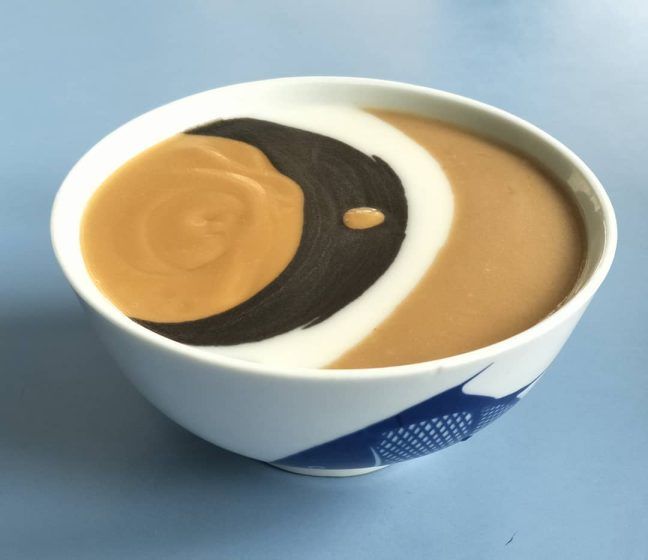 The dessert world today may be awash in gelato and waffles, but 115 Tang Shui is resolutely focused on sweets with a heritage. The hawker has been serving sweet soups in the Chinatown area since the 1960s, which are made from smooth nut paste like sesame, almond, and walnut. On certain days, they also offer bubur chacha, cheng tng, pumpkin corn, and sweet potato ginger soup.
(Image credit: @syyen29 / Instagram)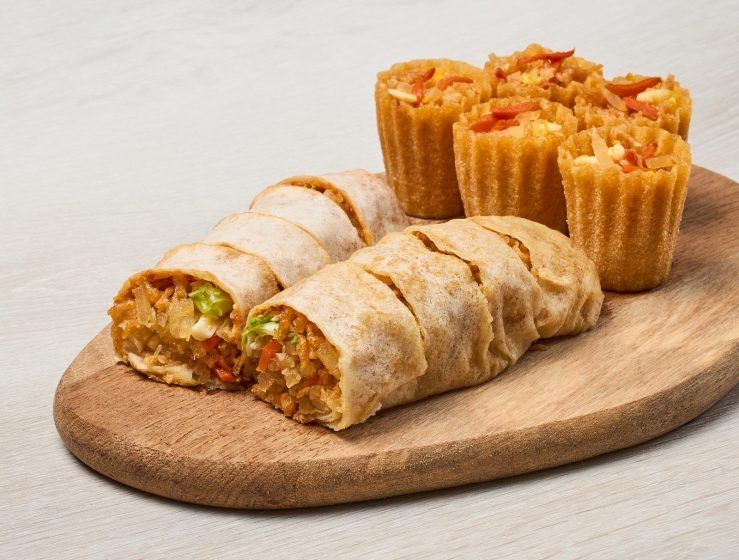 A good popiah skin should be paper thin, firm yet pliable, which Ann Chin excels at. They make it themselves and it holds up to the generous filling of steamed turnip, sliced carrot, and crushed peanut, yielding only to fill the mouth with spice, garlic, and crunch. The kueh pie tee is handmade too, with similar flavours served in a dainty cup.
(Image credit: Ann Chin Popiah)
03
Chef Leung's Authentic Hand-milled Rice Noodle Rolls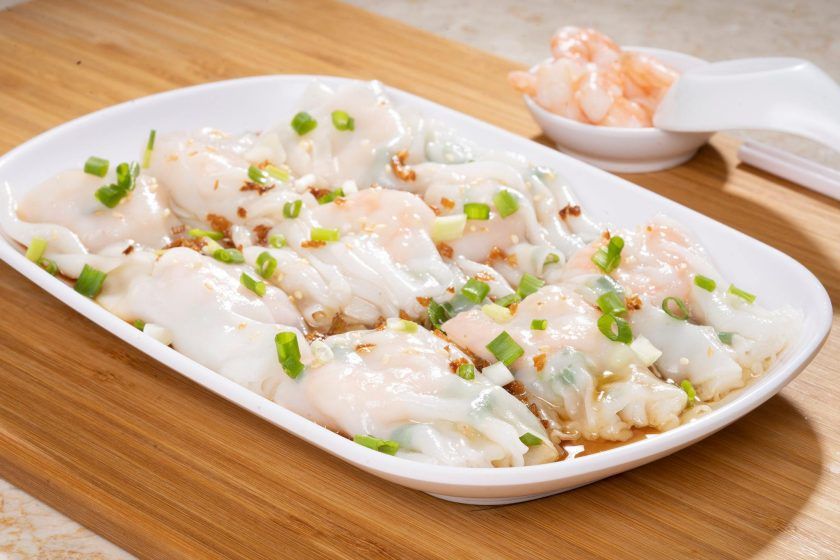 Hong Kong native and former Raffles Hotel chef Leung Tsz Cham has been making chee cheong fun for over four decades. The secret lies in using old rice, which he mills every morning and soaks for around ten hours to form the batter. The rolls are silky and chewy, and the delicate ripples grab on to the umami soy sauce. Leung also has a deft hand with porridge, which is topped either with tripe, century egg, or seafood.
(Image credit: Chef Leung 梁师傅肠粉 / Facebook)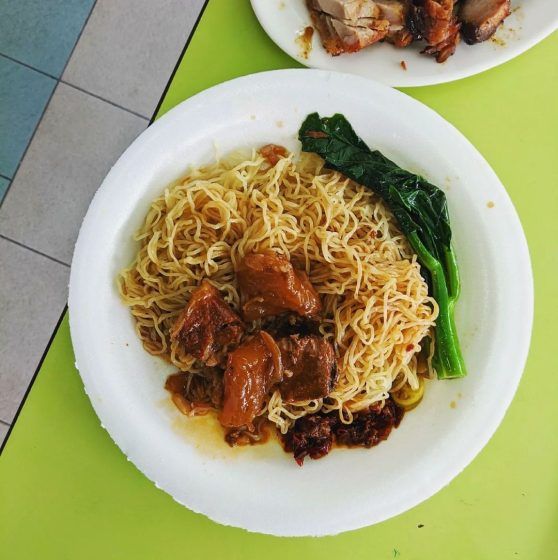 The proof is in the pudding, as they say, but in this stall's case, it's in their name. They cook beef brisket and tendon until wobbly and achingly tender, and top the meat on springy egg noodles. The Michelin-recognised stall also sells roast duck, a nod to their beginnings in the 1980s, together with char siu and soya sauce chicken.
(Image credit: @hellozizilovepanda / Instagram)
05
Hakka Fun Hamcha & Yong Tou Fu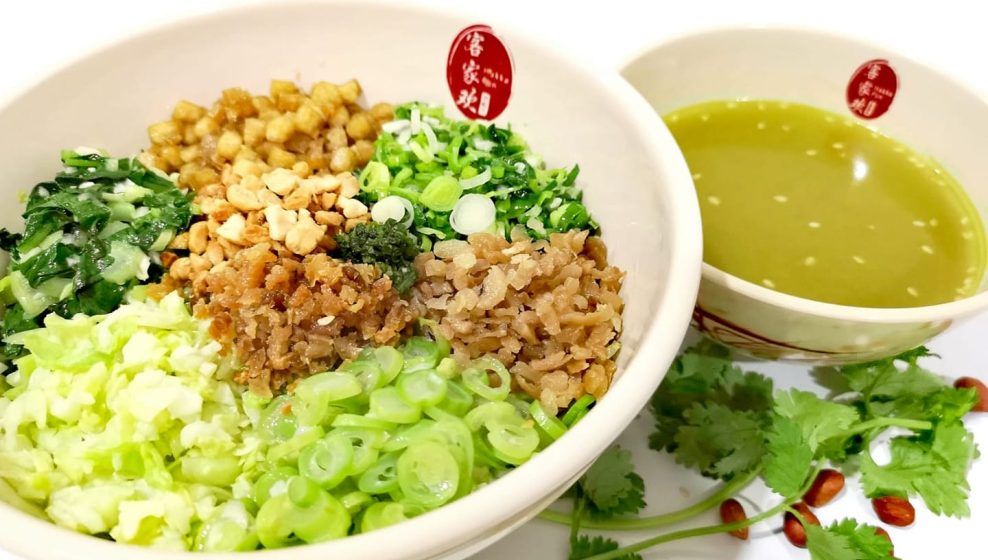 Chinatown Complex is full of hawkers who have been in the trade for generations, less so among newer tenants. One of them is this stall opened in 2018 by a husband and wife who gave up their careers to sell thunder tea rice (hamcha) and yong tau foo. Despite having zero f&b experience, their generously packed rice bowl is bright and flavourful, while the pork-stuffed yong tau fu has an excellent bouncy texture.
(Image credit: Hakka Fun HamCha & Yong Tou Fu #LeiCha / Facebook)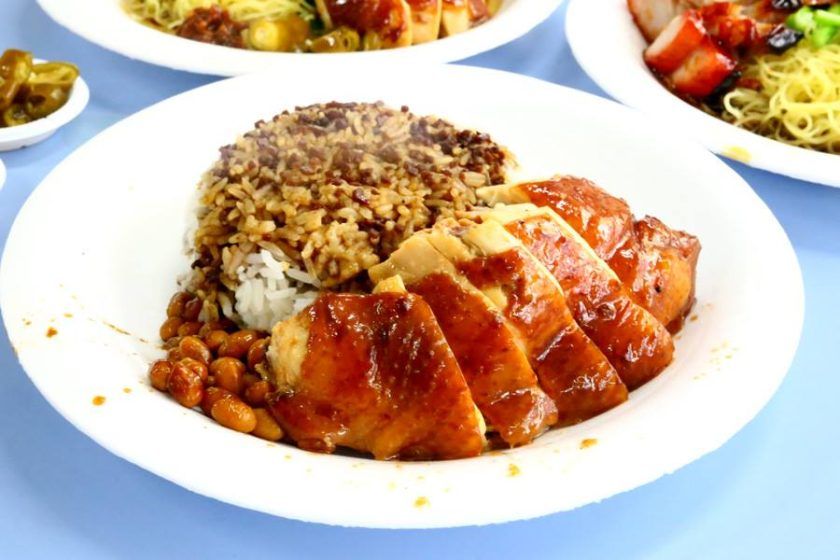 Hawker Chan comes with a host of superlatives. It was the first hawker stall to be awarded a Michelin star, and was the cheapest Michelin-starred meal in the world. While the business has expanded exponentially since 2016, the original branch still remains at Chinatown Complex, where it dishes out its signature soya sauce chicken. Although the stall has since lost its Michelin star, it is still worth a visit.
(Image credit: Hawker Chan Singapore / Facebook)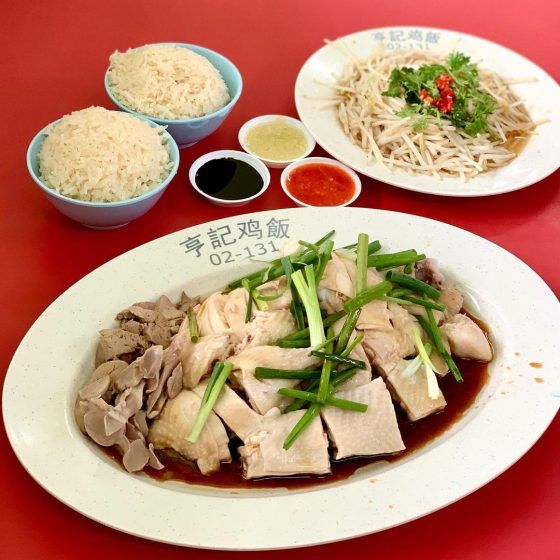 Heng Ji's history dates back to over sixty years ago when it sold chicken rice on Smith Street. They are probably one of the oldest stalls at Chinatown Complex, and the founders have since passed the business on to new hands. Nothing much has changed, however. The poached chicken is gelatinous and juicy, while the rice is slick and fragrant. A dollop of the garlicky chilli is optional, but consider it mandatory.
(Image credit: @george.kooi / Instagram)
08
Hill Street Fried Kway Teow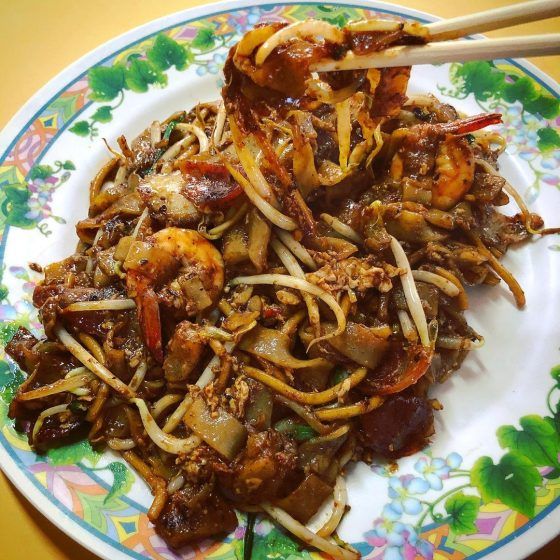 Hill Street Fried Kway Teow attracts a line of people throughout the day, and for good reason. The stall whips up the platonic ideal of the dish: sweet and savoury with an intensely smoky streak, backed by fat, briny cockles, and crunchy bits of pork lard and beansprout.
(Image credit: @yippi312_eatdrinklove / Instagram)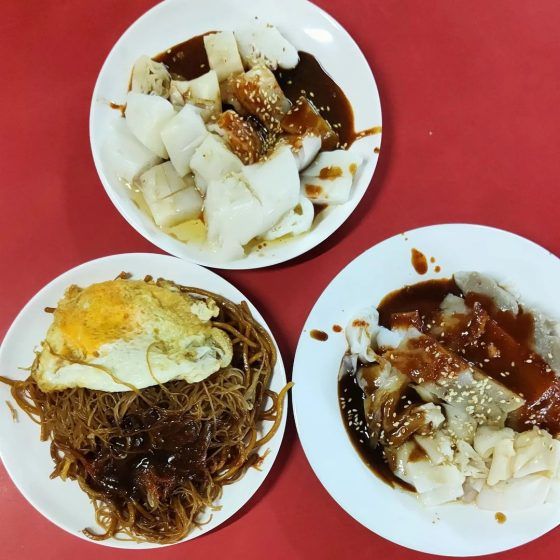 Breakfast is served – even at night – at Jia Ji Mei Shi. The stall does economy bee hoon, porridge, yam cake, and chee cheong fun at all hours of the day, from 6am to 10pm. It's all a little greasy, but it lines the stomach for a long day ahead, or soaks up the alcohol after a night of boozing.
(Image credit: @unclego2eat / Instagram)
10
Jin Ji Teochew Braised Duck & Kway Chap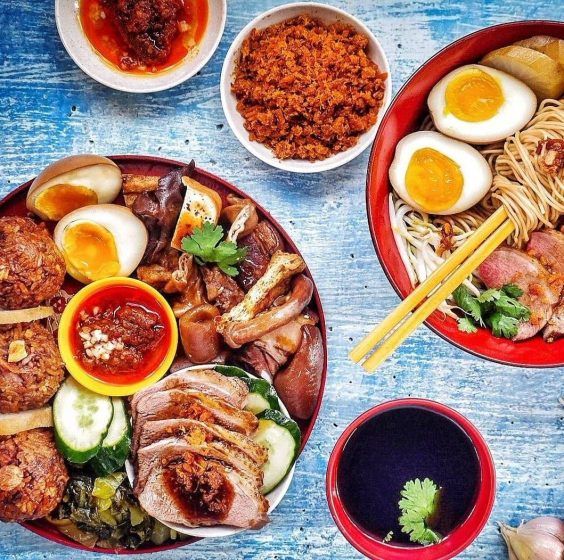 Jin Ji has a been a master of Teochew style braised duck since 1980. At the heart of their signature is the braising liquid, which the stall has been tending to since its early days, and adds sweet, savoury, and herbal dimensions to the fatty meat. Purists can have it over rice or with kway chap, but if your taste leans contemporary, the stall also sells duck ramen and donburi.
(Image credit: Jin Ji Teochew Braised Duck & Kway Chap , 金记潮州卤鸭 / Facebook)
11
Lian He Ben Ji Claypot Rice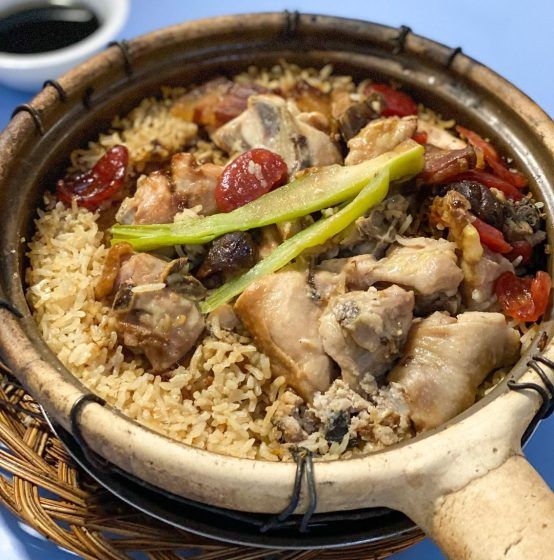 Rows of blackened pots line the kitchen of this stall, which has been churning out claypot rice for over forty years. There are no shortcuts here: each order is prepared from scratch, and the rice is cooked over charcoal, which results in a long wait. But it's worth it. Smoke penetrates every ingredient, cut by the intense savouriness of salted fish and the bitterness of vegetables. Michelin thinks so too – the stall was awarded a Bib Gourmand in 2022.
(Image credit: @jiamtaorotee / Instagram)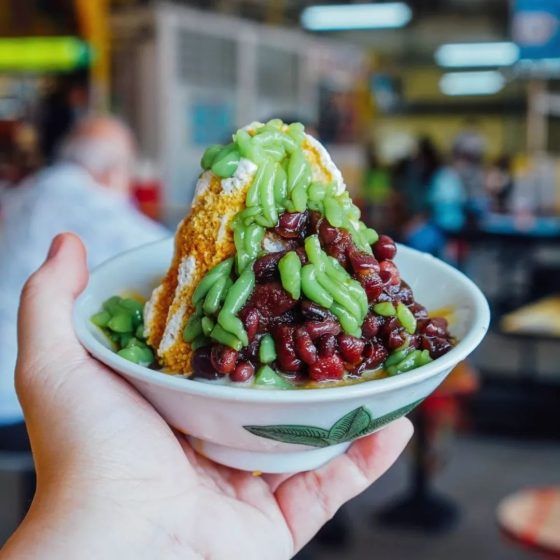 Old Amoy Chendol now has outlets around Singapore, but the original started here. The stall still makes the dessert the old school way, from natural pandan extract to hand-pressed chendol, giving it a clean, varied texture that machines can't match. The only gripe is that the portions are small, so two bowls might be necessary.
(Image credit: Old Amoy Chendol / Facebook)
13
Xiu Ji Ikan Bilis Yong Tau Fu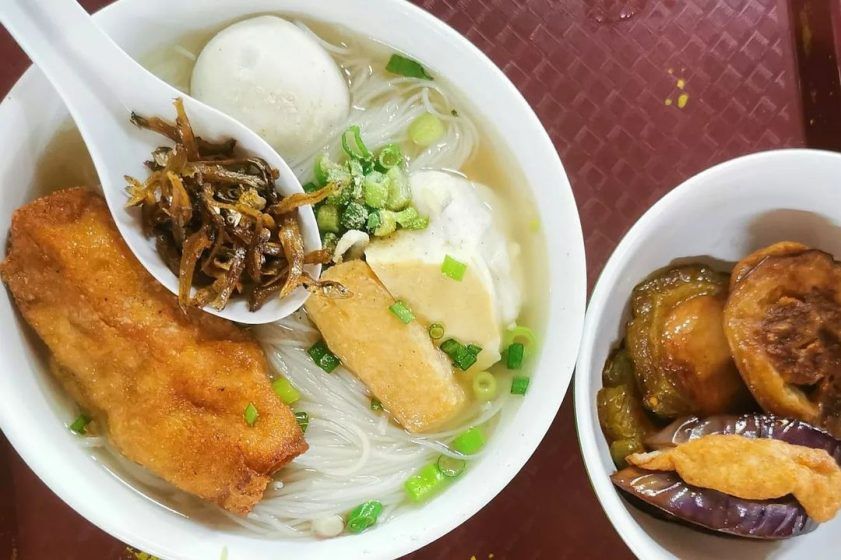 Xiu Ji does only one dish,  and does it well. The stall sells varieties of yong tau foo made with homemade fish paste, which is available either with bee hoon and noodles, or in a soup. Each option comes with a spoonful of ikan bilis, which lends a savoury crunch to the dish.
(Image credit: @ronkoh / Instagram)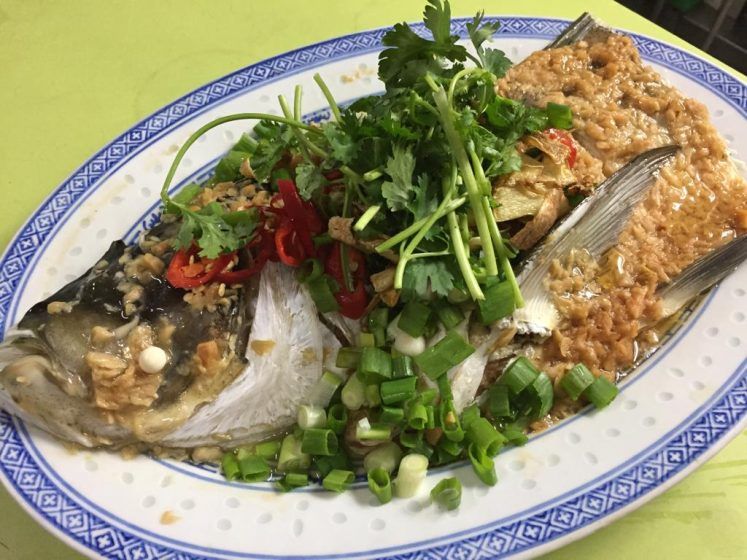 Multiple hawkers at Chinatown Complex specialise in fish head, but Yang Ji stands out with its garlic steamed rendition. The Cantonese tze char stall uses song fish (Asian bighead carp), with is cooked then blanketed with caramelised garlic, ginger, herbs, and soy sauce. For those squeamish about freshwater fish, the garlic erases any brackishness it might have, paired with a soft bite.
(Image credit: Yang Ji – 养记 / Facebook)
15
Zhong Guo La Mian Xiao Long Bao Eateries that serve honest bowls of noodles and dumplings exist all over China, and this Michelin-recognised stall brings a slice of that here. Manned by a couple originally from Anhui, their repertoire include the ever-popular xiao long bao, fried dumplings, and chilli oil wantons, along with bowls of dan dan mian and beef noodles. Don't expect Din Tai Fung levels of delicacy when it comes to the xiao long bao skin, but it is luscious and meaty.
(Image credit: @kimiiriitori / Instagram)