The act of opening a restaurant is sometimes an exploration of identity. Chefs and restaurateurs bring in their training, their heritage, their culture and their personality when they open restaurants. The food is flavoured by childhood memories and their travels. Food can be an emotional experience – the culinary is not always about what happens in the kitchen. Coucou is an example of this. Helmed by South Korean-born, Swiss-raised Chef and Co-Founder Yves Schmid and Executive Chef Sebastien Donati, the newcomer to Craig Road is a welcome addition to our culinary landscape with its authentic Swiss cuisine informed by Schmid's childhood and early adult life in Switzerland. On top of that, there aren't many Swiss restaurants in Singapore – Marché obviously doesn't count – so to have a bastion of Swiss cuisine in central Singapore rightly enriches our culinary landscape. Furthermore, we were particularly excited to see what Schmid will bring. He has already made his mark on the fine dining scene here as the General Manager of Senso Ristorante for close to 12 years. Coucou is a much more personal project for him, a realisation of his vision. It is his experiences and his personality translated into a delicious epicurean experience.
Coucou's cosy interior is decked out in Swiss novelties. Everything is made of wood; antler lamps bathe the restaurant in a warm glow, dimmed just right to provide a comfortable, intimate setting. Black-and- white photographs of famed Swiss mountains such as the Matterhorn adorn the walls.
Before we began, Schmid served us Coucou's signature Williamine Mojito (S$18), a Swiss reinterpretation of the classic Mojito, ennobling the original recipe with Morand Williamine, a saccharine pear brandy. The drink primes the palate, which is essential as a lot of Coucou's dishes tend to be rich, with generous doses of cream, cheese and butter used. Thankfully, the Swiss wines recommended to us cut the richness of the food. We had the bright, lightly floral aperitif wine Chasselas de Dardagny to go with the cheese dishes, the citrusy Petite Arvine de Vétroz 2023, Serge Roh that pairs delightfully with fish or cheese dishes, and the more full-bodied Merlot Passo di Tambo 2021 that goes deliciously with Coucou's hearty meat dishes.
The Salade Coucou (S$12), a refreshing opening to Coucou's Swiss experience, is a crisp, curly salad in the exquisite homemade "Grand-Père" or "Grandfather" dressing, a zesty accompaniment made of horseradish and cream. The dish's nomenclature hails from Schmid's grandfather, who originated the recipe, and, true to the fact, it is one of a few items on the menu that is inarguably comfort food.
Other starters include the extremely rich, extremely Swiss Malakoff, which is a traditional Gruyère Cheese Dome (S$12) served with mustard sauce; and the umami goodness of the Tartare de Truite (S$26), a delicious slab of trout tartare with dill, green chillies and sour cream. We were then served the Fondue Moitié-Moitié (S$38), a half-Gruyère, half Vacherin original alcoholic Swiss Cheese Fondue, with nutmeg curry powder on the side. The latter two are perhaps the only dishes that cater to the Singaporean palate. Everything else is authentically, unapologetically Swiss. And this is not a bad thing.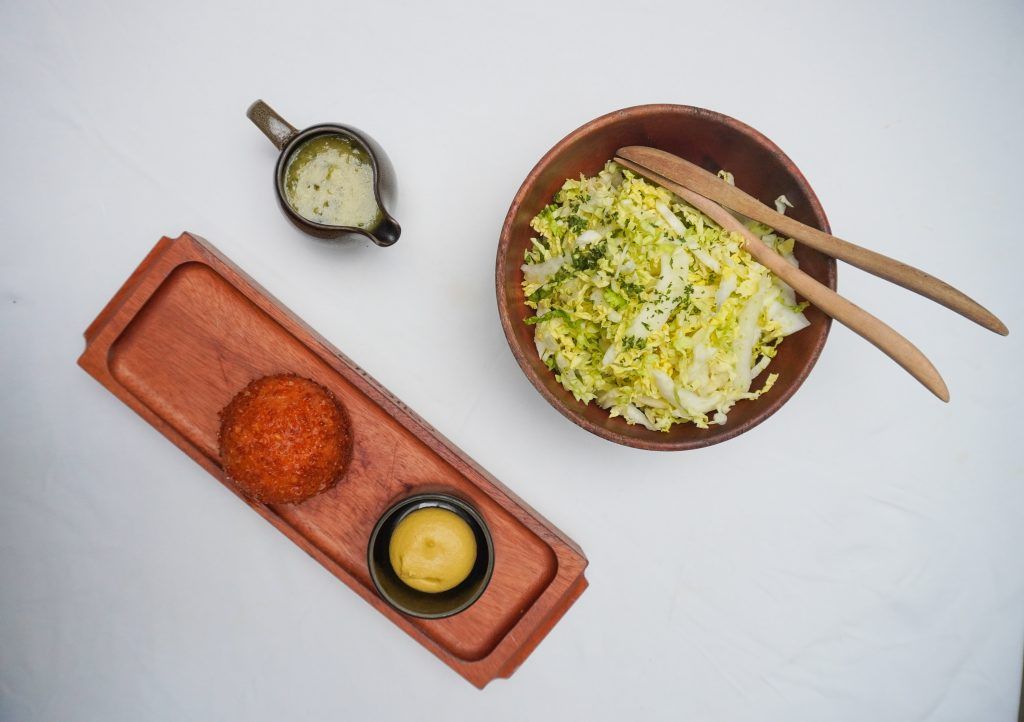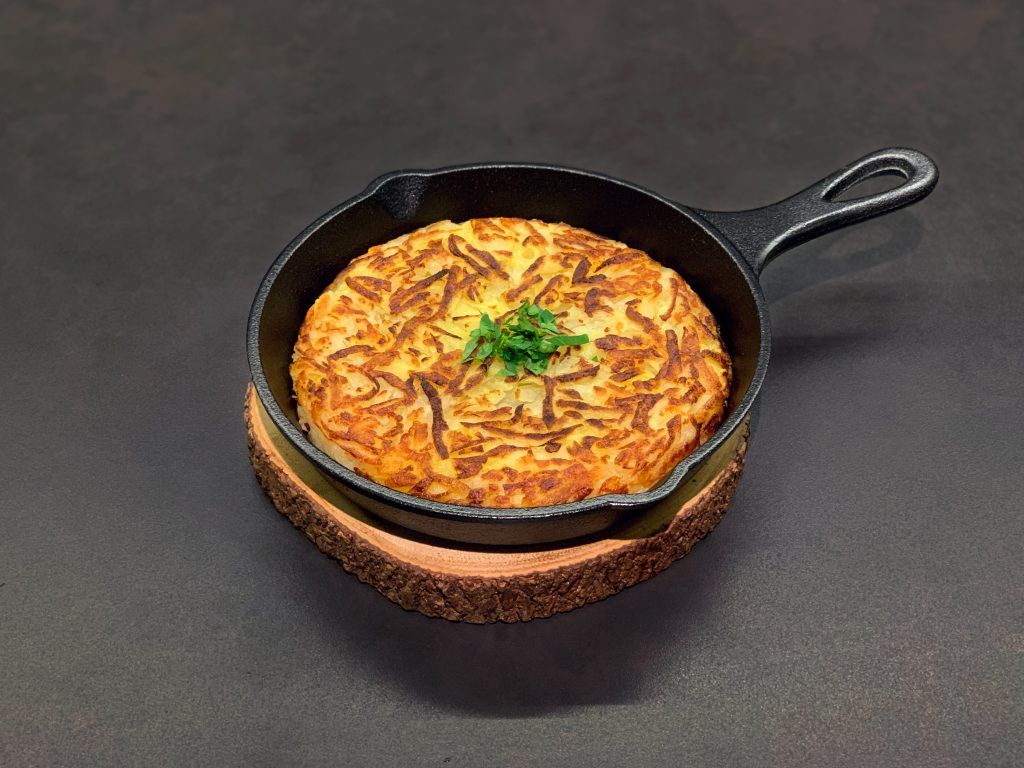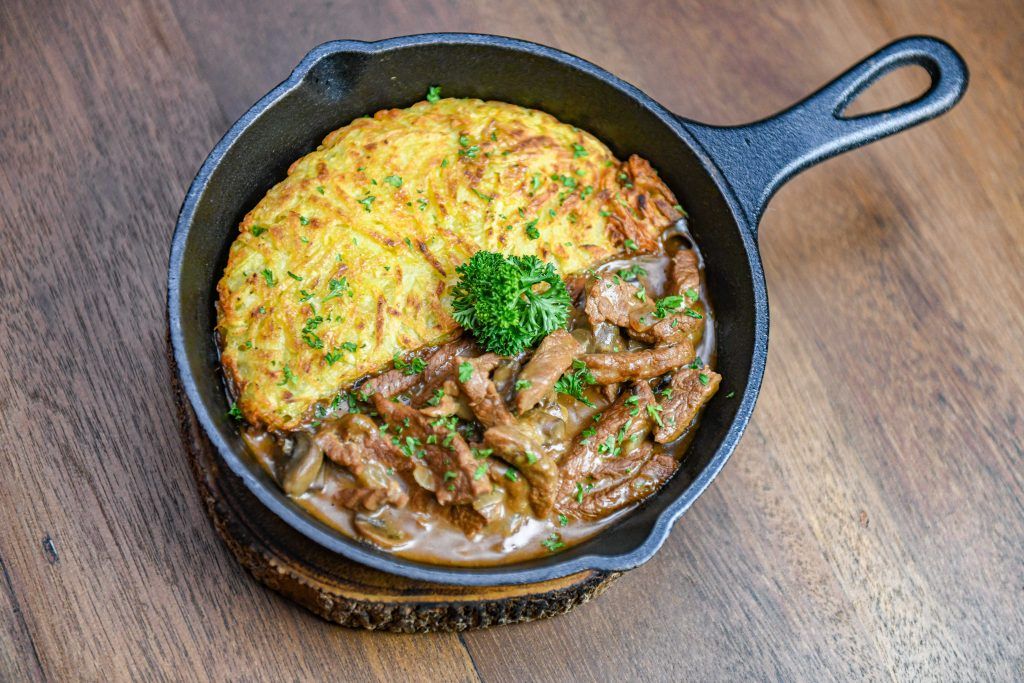 We had two delicious mains. The first was the Rösti Saucisse de Saint-Gall (S$28). The rösti here is immaculately fried to a delicious golden-brown crisp, a nice contrast to the juicy, chewy Veal Sausage; and the onion confit sauce adds some very welcome complexity to the hearty flavours in the rösti and sausage. The other was the Tagliata de Bouef (S$48). The steak here is Grass-fed Striploin Premium Aged, served with your choice of a herb and garlic butter sauce or a morel mushroom sauce. The nuances between French food and French-Swiss food are very clear here. The desserts at Coucou are spectacular. We tried the Meringues à la Double Crème de Gruyère (S$20; crisp Swiss Meringues served with a delectable Gruyère double cream and topped with fresh berries and a tart berry sauce) and the Coupe Suisse (S$15; vanilla ice cream served with rich, creamy hot Swiss chocolate and Chantilly cream). Both offered different value propositions, of course, and in that, it was difficult to choose. We suggest having both.
By the quality of its food and drinks alone, Coucou is worth the visit. But those of you looking to expand your epicurean and cultural horizons would also benefit from it.
Coucou stands out as a lifestyle destination as well. On Sundays, they hold an "electroclette party brunch", in which they set up a live raclette station, they bust out their best Prosecco, and a DJ spins electronic music well into the afternoon. Within the intimate confines of Coucou, this would be a great opportunity to catch up with friends and loved ones.
We're truly grateful that the (Duxton) Hills are alive with the spirit of Coucou.