From Michelin-rated spinach soup to extensive Cantonese dishes, these hawker stalls serve the best food at Geylang Bahru Food Centre.
Located near Geylang Bahru MRT station, the hawker centre has been serving residents in the Kallang area since the 1970s. It was last renovated in 2018 and is home to 84 food stalls today.
Geylang Bahru Food Centre contributed three new entries to the 2023 Michelin Guide's Bib Gourmand Singapore list, but the establishment has been long known as a culinary destination. Diners flock there for Cheok Kee's braised duck, as well as chilli ban mian from Hui Wei. Canton Delicacies offers traditional Southern Chinese dishes prepared by an ex-hotel chef, while Toa Payoh 93 Soon Kueh still makes the laborious dish by hand.
The simple spinach soup is elevated by Yuan Yang, one of the latest Bib Gourmand winners, while Sheng Ji draws a line of people waiting for its soya sauce chicken noodles. Ding Xiang serves lovely chilli old dumplings made from scratch, and Wen Wen offers larger-than-life versions of prawn and crayfish noodles. See below for the full list.
Geylang Bahru Market and Food Centre is located at 69 Geylang Bahru, Singapore 330069.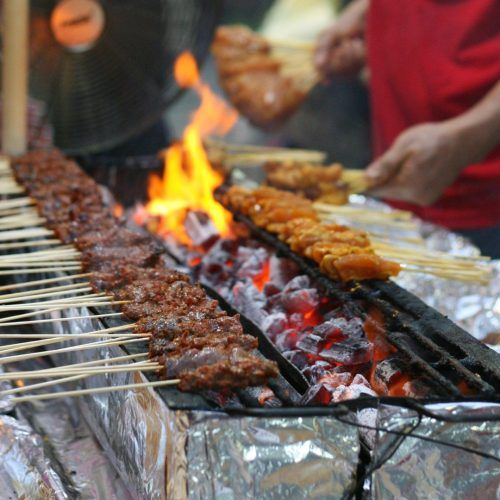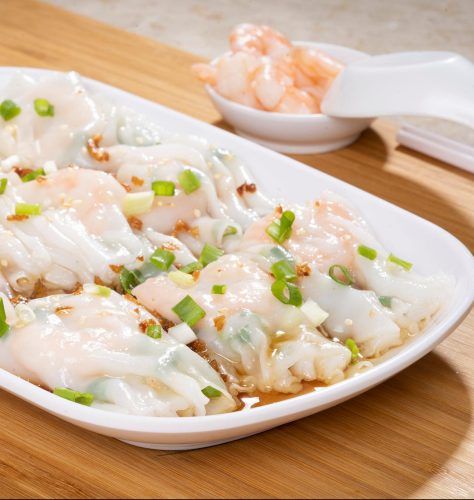 (Hero and featured images credits: @jenny0238lim / Instagram; @culinary_fun_sandy / Instagram)
10 stalls for the best food at Geylang Bahru Food Centre
Jump To / Table of Contents An extensive selection of dishes await at Canton Delicacies. The stall was opened by ex-Marriott Tang Plaza Hotel chef Ericson Ng, whose specialities range from steamed pork with salted egg to nourishing double-boiled soups. Ng also does an excellent curry fish head, which is fragrant and generously portioned.
(Image credit: @f_e_n_g_9_3 / Instagram)
02
Cheok Kee Boneless Braised Duck Cheok Kee has been perfecting its braised duck for over 30 years. It begins with an aromatic gravy of spices and duck drippings, which is then used to cook the bird until the tender flesh grabs on to the same flavour. The broth is also added to the rice, whose richness is tempered by a tangy chilli sauce. The stall was awarded a Michelin Bib Gourmand in 2023.
(Image credit: CHEOK KEE 祝记 Braised Duck / Facebook) Boasting no English name saved for the dishes' descriptions, Ding Xiang is run by a couple from Shandong, China who serve handmade dumplings and noodles. The star is the red oil dumplings, which have a meaty interior, thin skin, and delicate folds that soak up the vinegary chilli sauce. Just as fantastic are the xiao long bao, and hot and spicy noodles.
(Image credit: @culinary_fun_sandy / Instagram) Both black and white carrot cake can be found at Heng Ong Huat, but the darker version is arguably better. There is a considerable amount of radish, which boasts crisp edges, a soft eggy centre, all led by rich soy sauce and a pungent sambal. Curiously, the stall also sells Teochew cold crab, which come packed with roe when in season.
(Image credit: @george.kooi / Instagram)
05
Hui Wei Chilli Ban Mian Hui Wei's recent Bib Gourmand recognition will most likely result in a longer line, but the wait is worth it. The handmade noodles have a chewy texture, and the punchy chilli is reined in by a creamy egg yolk. For a lighter meal, the sliced abalone la mian offers a clean-tasting broth in between bouncy strips of abalone and meatballs.
(Image credit: @ahbuneats / Instagram)
06
Ju Xing Hainanese Boneless Chicken Rice Ju Xing has screaming chicken toys hanging from their stall, but the real thing is far from rubbery. Each slice is tender and juicy, and contrasted against the crunchy beansprout and pickles that come with each order. The rice is not ignored too: slick, umami, and fluffy.
(Image credit: @vivienneeluv / Instagram)
07
Sheng Ji Soya Sauce Chicken Rice/Noodle To experience the best of Sheng Ji, go for the soya sauce chicken noodles. The savoury chicken has an alluring hint of spice, and both the meat and springy noodles are slathered in a thick, sweet-umami sauce. The dish is rivalled only by the dumpling soup, which contains crunchy bits of water chestnut.
(Image credit: @makancollective / Instagram)
08
Toa Payoh 93 Soon Kueh Most soon kueh sold today are factory-made, but this stall still does the traditional Hakka dish by hand. While the silky skin is rather thick, it makes for a hearty meal when combined with stuffings of dried shrimp, turnip, and mushrooms. Other item to watch out for is the abacus seeds, which combine chewy mounds of dough with fried garlic and preserved vegetables.
(Image credit: Toa Payoh 93 Soon Kueh / Facebook) Bigger is always better at Wen Wen. The stall serves its namesake dish with hefty portions of prawn, pork rib, and yellow noodles, while the big crayfish noodles contain thick examples. If size really does matter, order the crab steamboat, which has plenty of prawns, pork intestine, abalone, and cabbage in a tea-based broth.
(Image credit: @injeenius / Instagram)
10
Yuan Yang Spinach Soup Can the humble spinach soup win awards? Michelin thinks so, giving Yuan Yang a Bib Gourmand for serving a version that is sweet and complex, with wisps of egg and heaps of crunchy spinach. The dish can be ordered with seafood, salted egg, or yong tau foo, as well as mee tai mak or Koka noodles.
(Image credit: @a.happysoul_5 / Instagram)