Hunger on Netflix has taken over the number one spot for the most watched film on Netflix Thailand. If you too are hungry for more, you can now dine at the Netflix Hunger restaurant in Bangkok. Here's how.
Love it or hate it, there's no denying everybody is talking about Hunger. Released just last weekend, the film follows the tale of a young aspiring street food chef, who joins the team of fine dining restaurant Hunger in Bangkok. Under the leadership of the famous and notorious Chef Paul, young chef Oil has a lot to learn — not really so much about cooking skill, but about society, power, and the various meanings of food in Thailand, too.
Now, diners can embody the divide between fine dining and street food, and cooking for the 'wealthy,' and cooking for the 'poor.' As the film tiptoes along these social issues and concerns, the restaurant is an interesting gimmick, as well as an interesting social commentary, too. As the film often tries to communicate, Hunger is about the hunger and drive to achieve and make it in this world — but at what cost?
[Hero and Featured Image Credit: Netflix]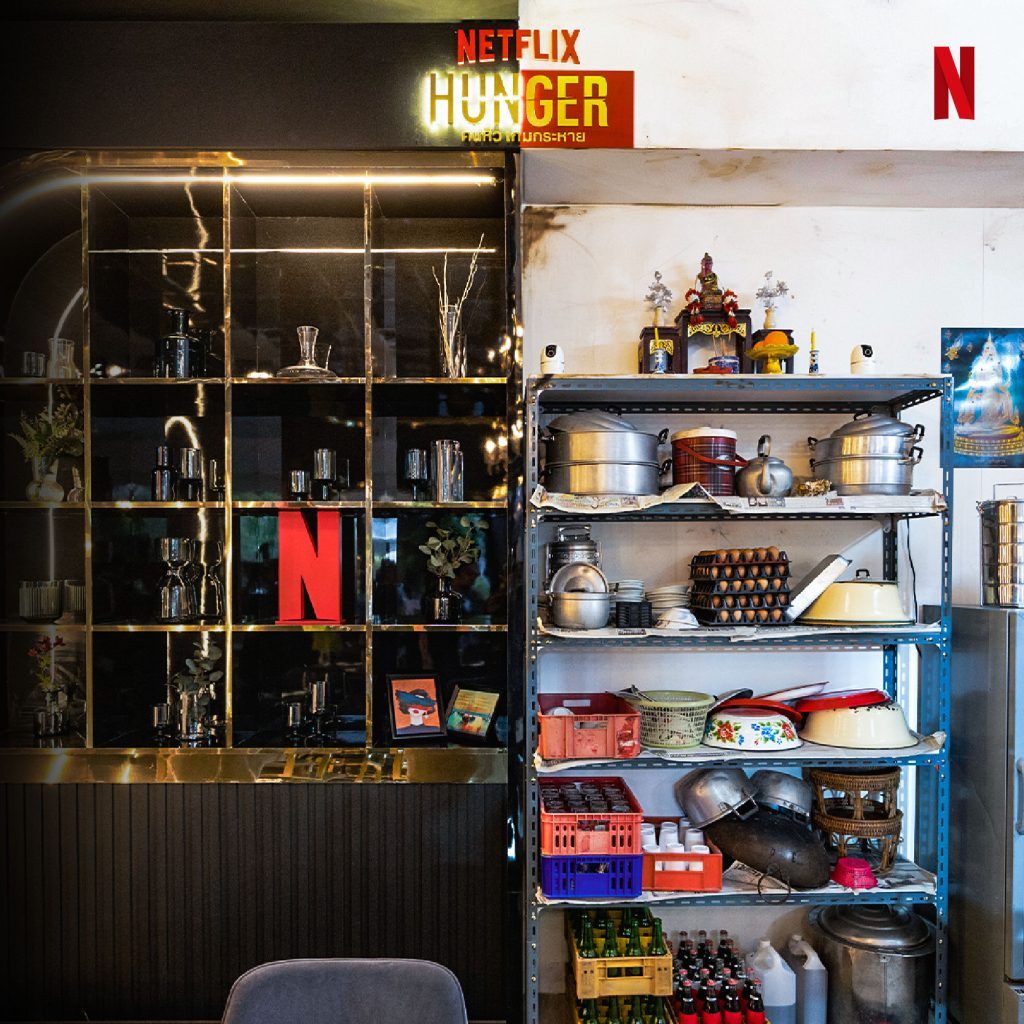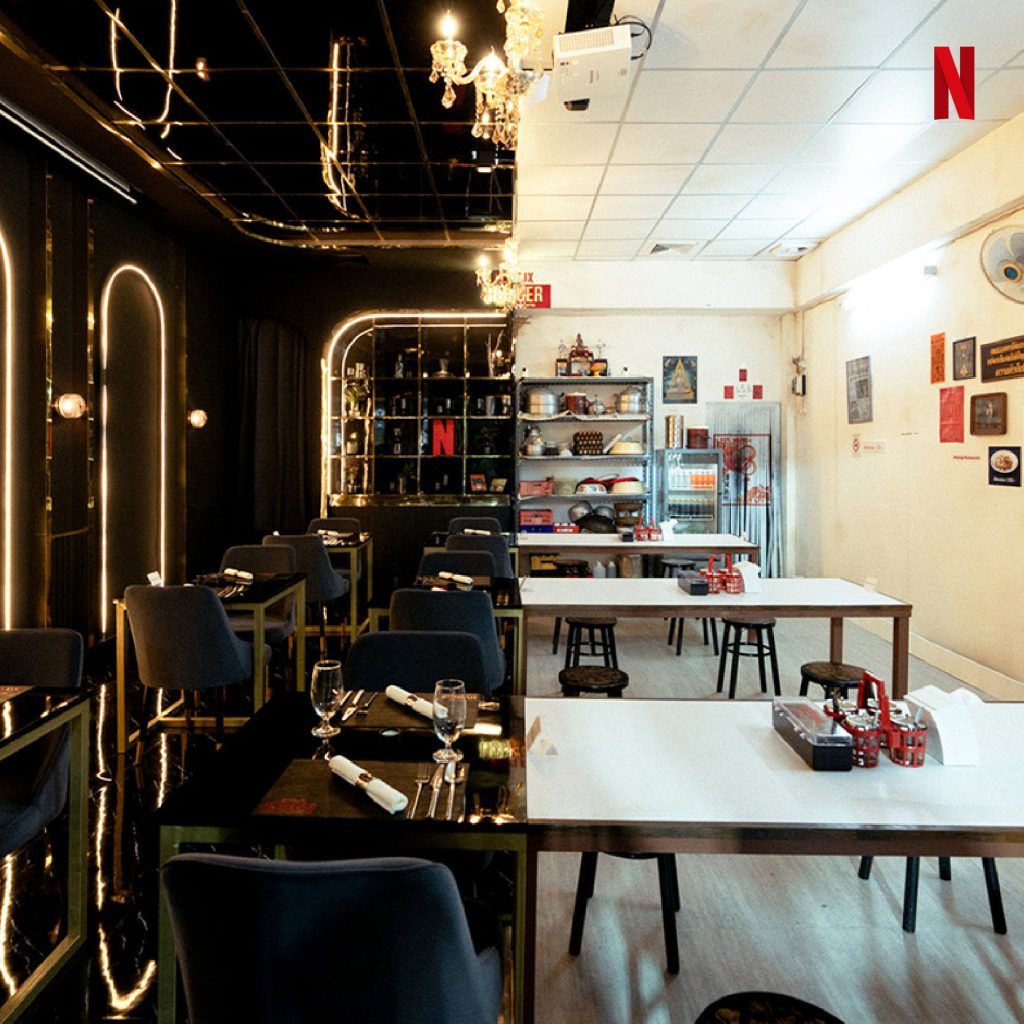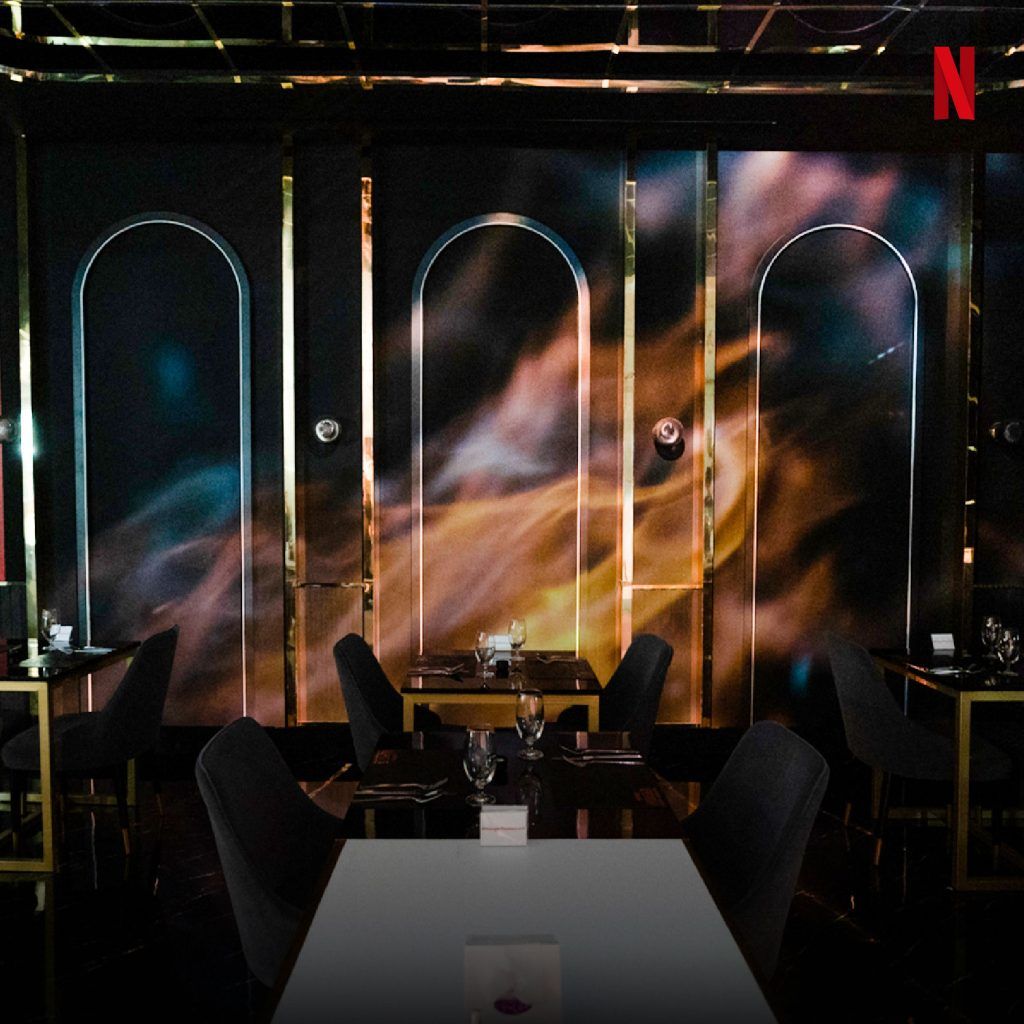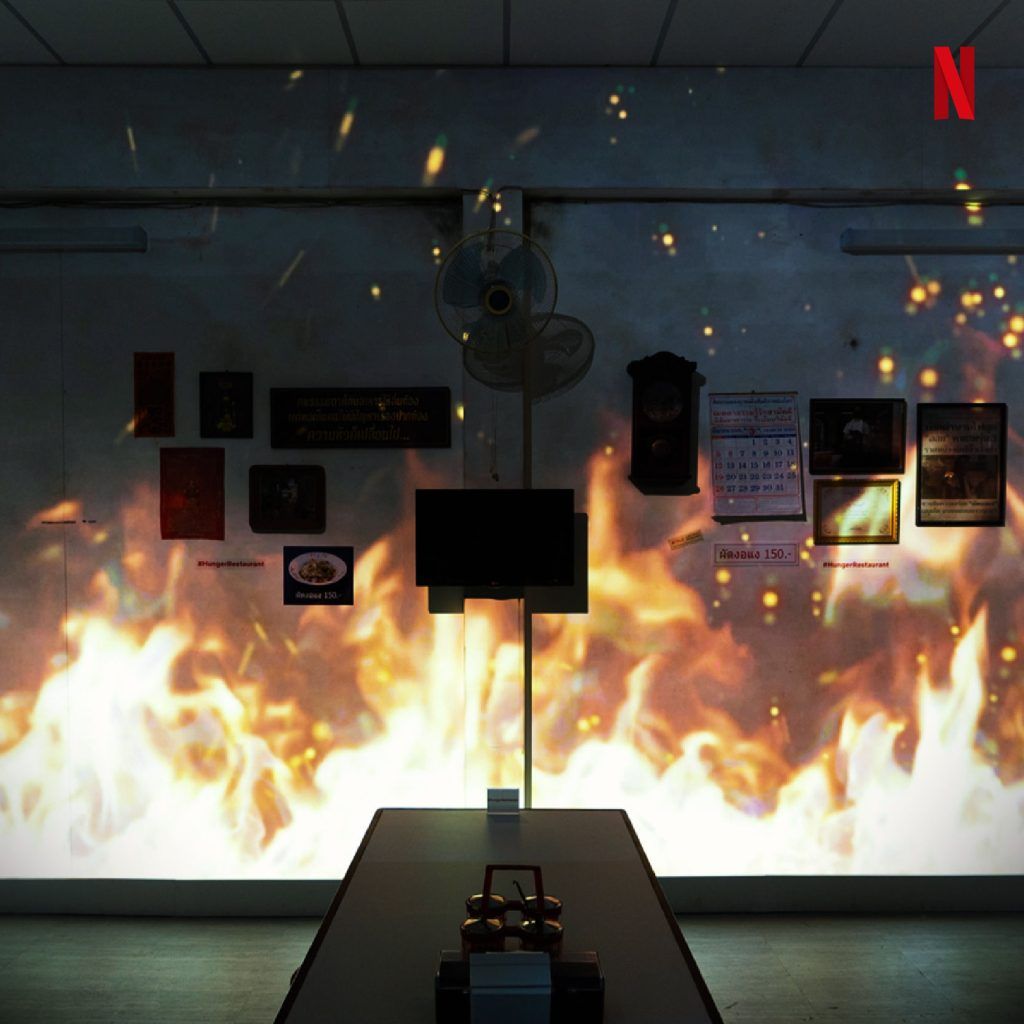 A Netflix Hunger restaurant opens in Bangkok
It helps a lot if you've seen the film, but even if not, the concept of the Hunger restaurant in Bangkok is worth checking out.
Located inside Central World's Groove on the ground floor, the restaurant is clearly split down the middle. Contrasting colours of black and white aim to differentiate Oil's street food kitchen with Chef Paul's fine dining restaurant. Dishes are served very much in tune with the movie's various menus, whether it be stir-fried noodles in casual comfort plating on Oil's side, or fancy concoctions with edible flowers on Chef Paul's side. In many ways, the interactive experience really transports visitors into the movie.
The set up also mimics much from the movie. Whilst we aren't strangers to what street food restaurants look like (walk a little outside of Central World and you get the real deal), the contrast between the two is stark. Chef Paul's side is decorated in dark tones and gold, with individual cutlery and glassware. Oil's side has all the cutlery in a box, with condiments and seasoning on each table.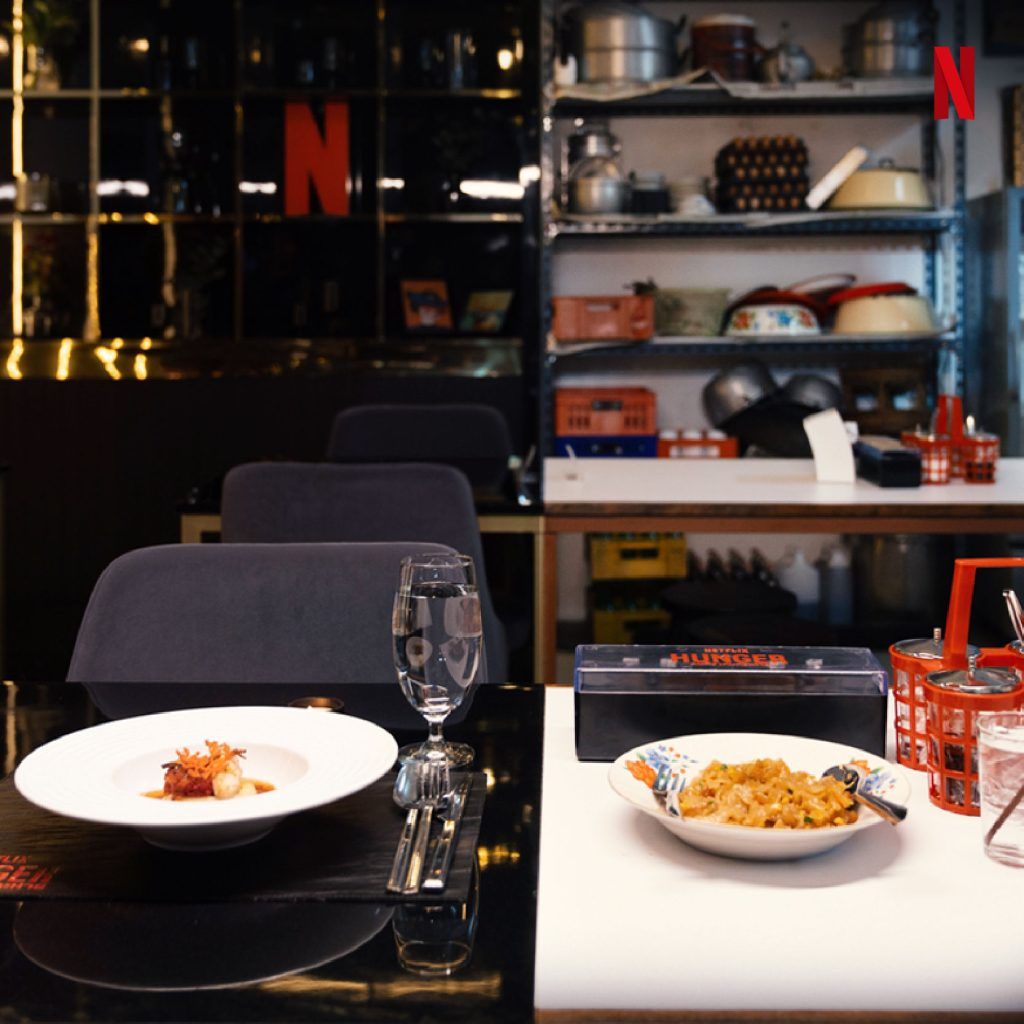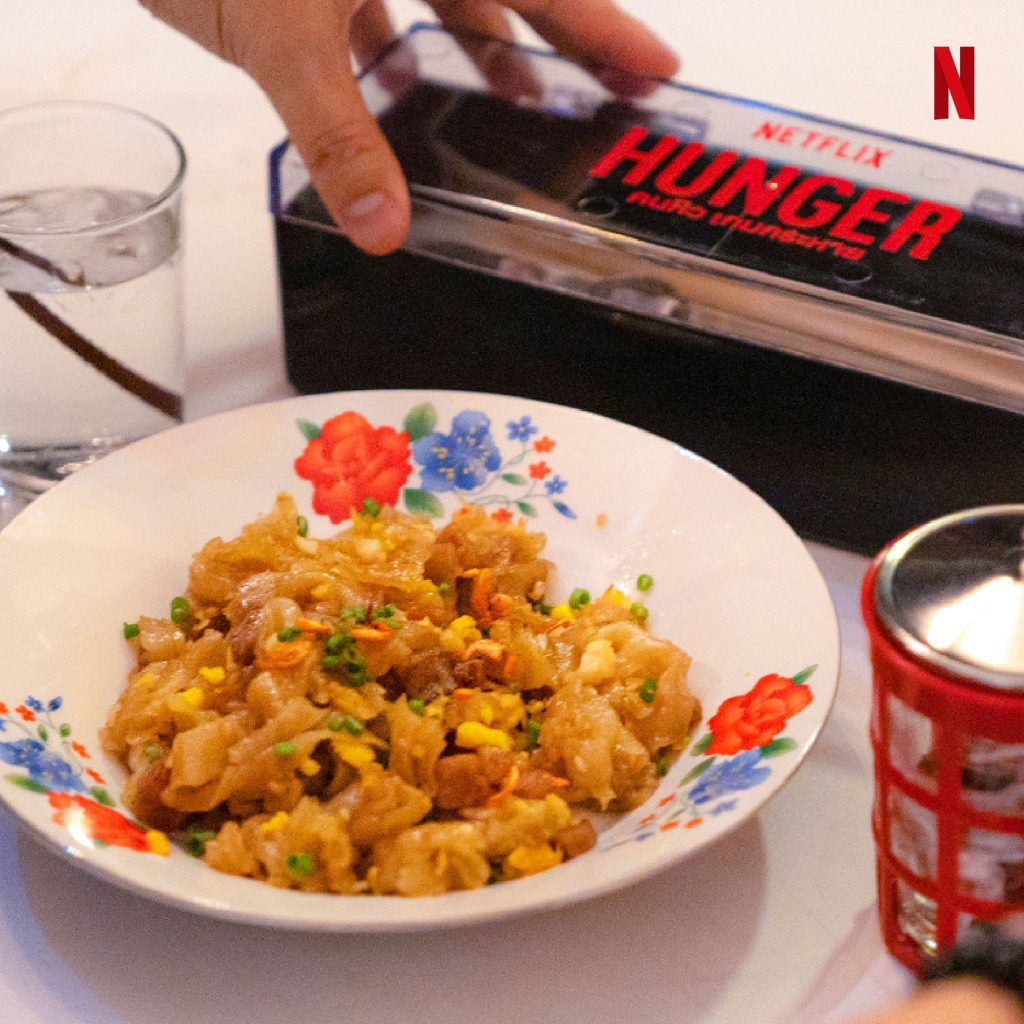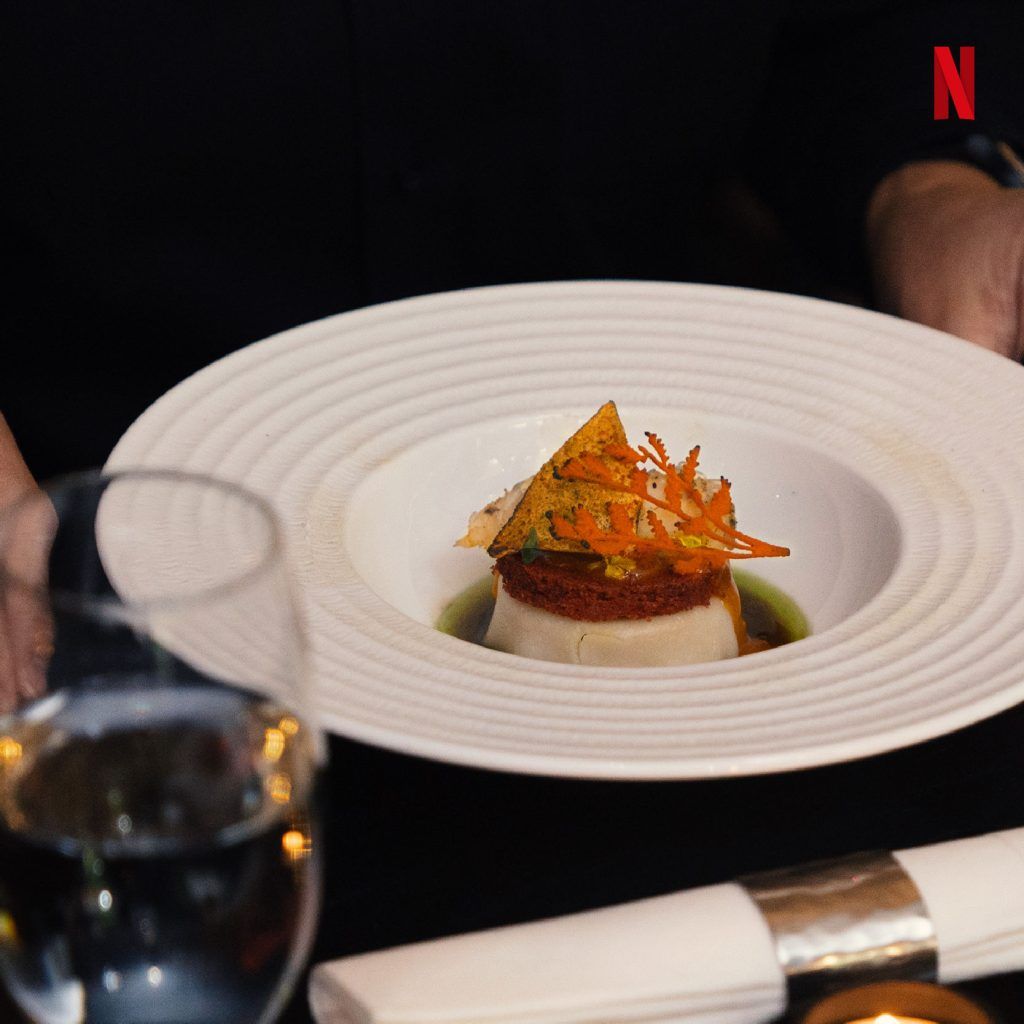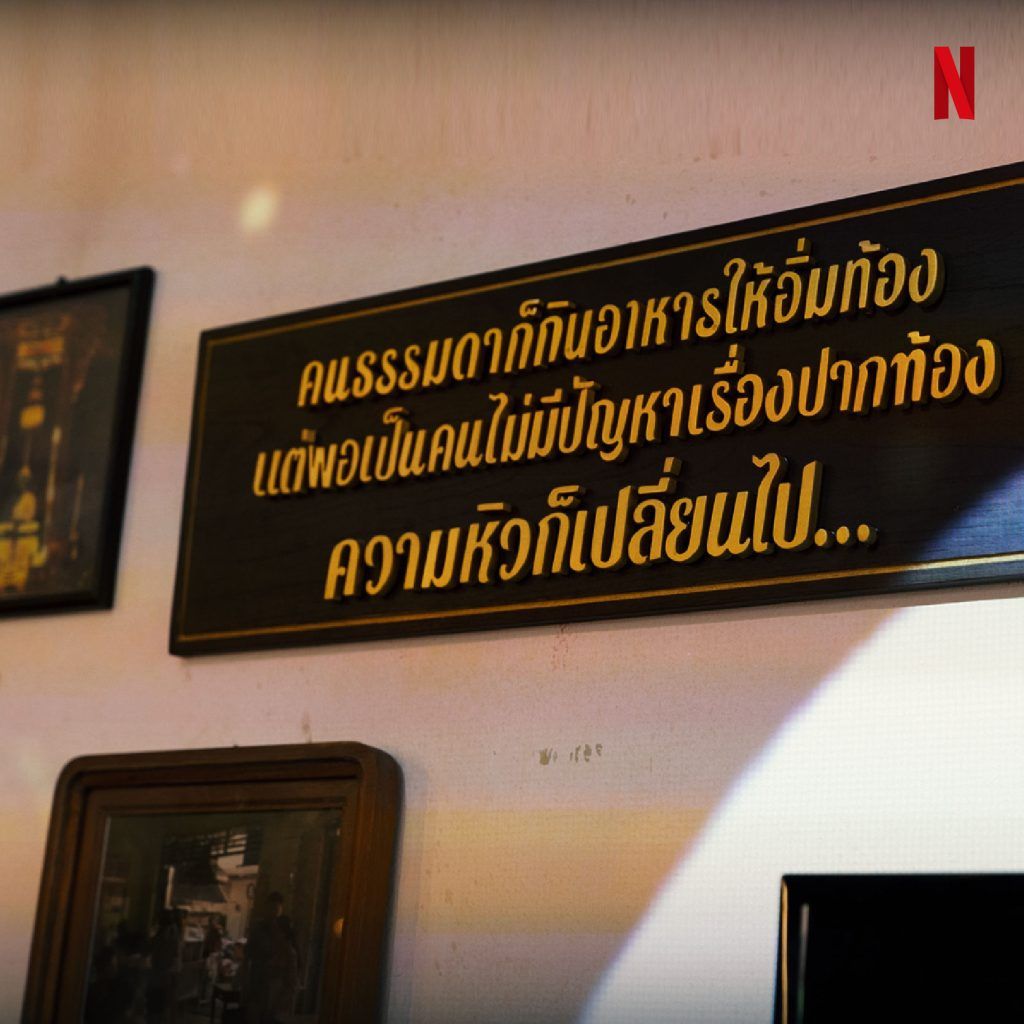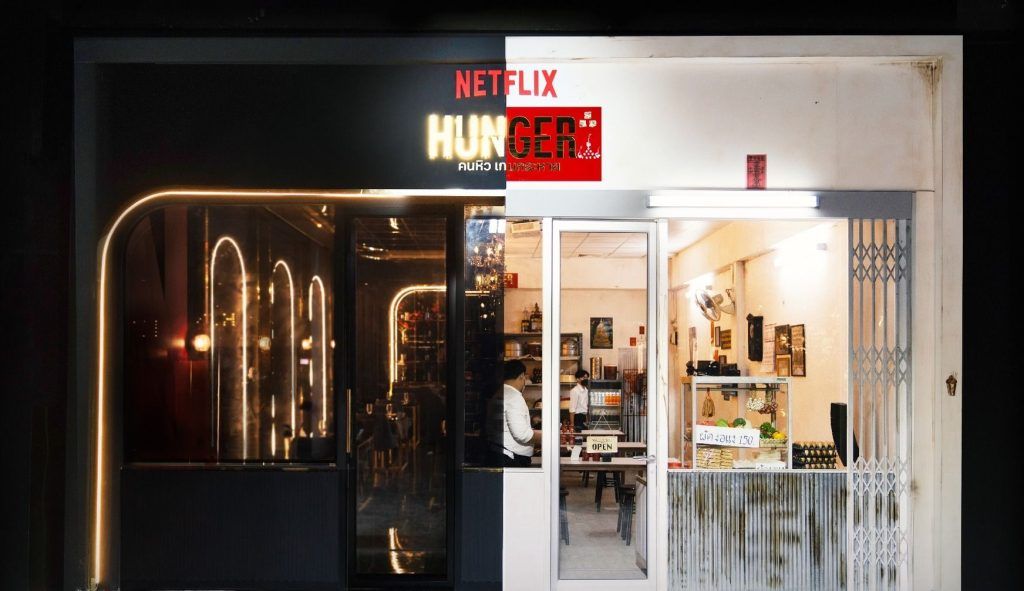 At the time of writing, the restaurant is open from 11am to 9pm, with 45 minutes per round. Of course, the pricing on either side of the restaurant is different, too. Diners are allowed one dish per side, with Oil's street food priced at THB 100 (SGD 3 approx.), and Chef Paul's fine dining priced at THB 350 (SGD 13 approx.).
Reactions to Hunger
Reactions to the release of Hunger so far have been mixed. Whilst many praise the movie for bringing to light many social and political issues in Thailand, others have been quick to call out minor unrealistic details in the journey of an aspiring chef in the country. Whichever side you may take, the conversation is only just firing up, and with the opening of a Hunger restaurant in Bangkok, we can only imagine it to get hotter.
Hunger is open 11am-9pm at Groove, Central World. Reservations are highly recommended, though walk-ins are accepted where available. Reservations can be made at +66 822 41 6618, or via Line @HungerRestaurant. The restaurant will only be open until 23 April.
This story first appeared on Lifestyle Asia Bangkok