This is your guide to the best food stalls at Newton Food Centre, Singapore's most famous hawker centre.
The hawker centre was built in 1971 and initially promoted by the authorities as a showcase for local cuisine. Over the years, the semi-outdoor dining environment grew popular among residents and visitors, and its cameo in the movie "Crazy Rich Asians" made the destination even more well-known.
Newton Food Centre was also created to rehome hawkers at the now-closed Gluttons Square, and a number of these stalls still exist today. One of them is Hup Kee, which has been cooking oyster omelette since the 1960s, and Kwang Kee, a Teochew fish porridge specialist. Joining them is Soon Wah, which has been making fishballs by hand for over 60 years.
Likewise, Heng keeps it old school by steaming the radish in their carrot cake, eschewing factory-made variants that many hawkers use today. Newton Old Signboard 25's Hokkien mee comes with rarely-seen toppings of lala or oyster, Kwee Heng keeps the braised duck tradition alive, and 31 Heng Heng BBQ takes on the classic chilli crab and sambal stingray. As Newton is quite open to the elements, an ice kachang from 88 San Ren is a surefire way to cap off the feast.
Newton Food Centre is locate at 500 Clemenceau Ave North, Singapore 229495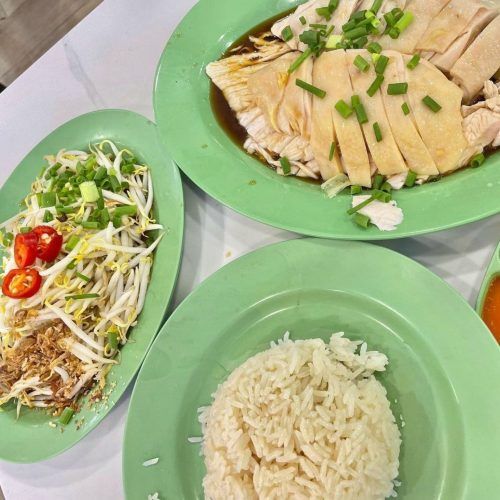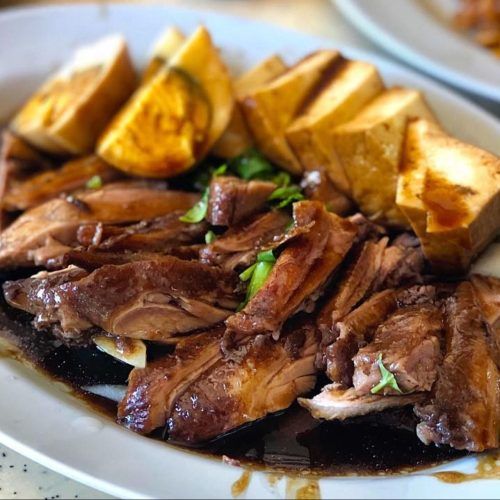 (Hero and feature images credits: @lodis.antetokompis / Instagram; @terenceongwh / Instagram)
8 hawker stalls at Newton Food Centre for the best food
Jump To / Table of Contents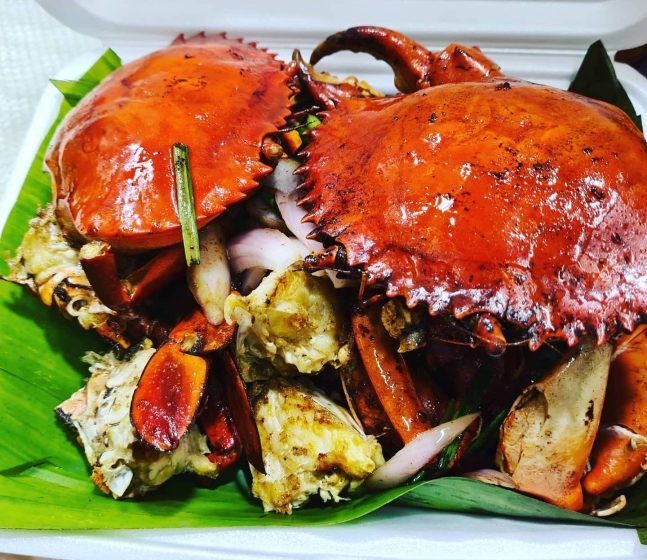 Newton Food Centre is home to multiple stalls selling seafood, but 31 Heng Heng is your best bet for chilli crab, sambal stingray, and barbecued tiger prawns. The meat is consistently fresh, the prices are fair, and the staff is friendly. The cereal prawns are also worth a look at.
(Image credit: 31 Heng Heng BBQ / Facebook)
02
88 San Ren Cold & Hot Dessert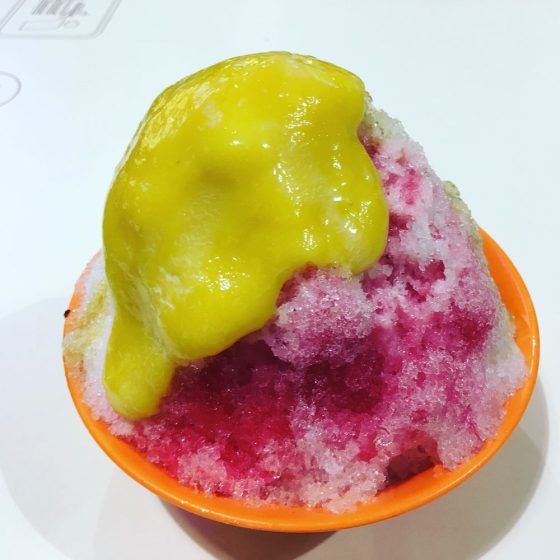 Dining at Newton Food Centre can mean eating under the sun, and a cold dessert can make the experience a lot more sweeter. Head to 88 San Ren for classic treats including cheng tng, chendol, ice kachang, and bobo chacha. They also have hot dishes from red bean soup to gingko and lotus seed.
(Image credit: @kennethw / Instagram)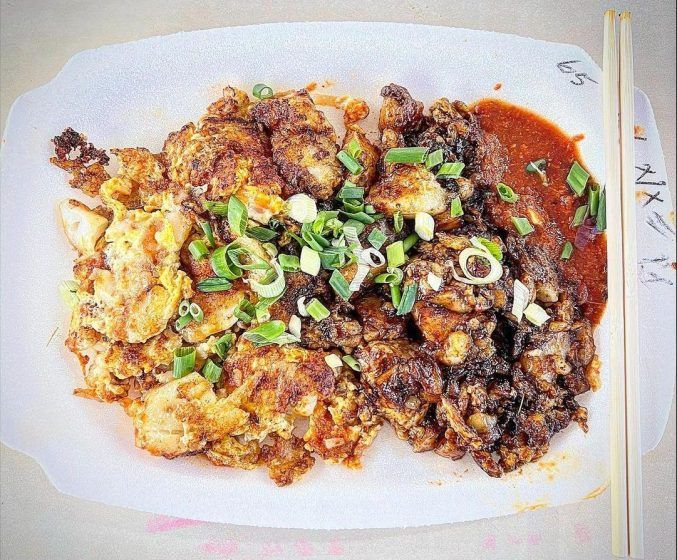 Part of the draw of Heng's carrot cake is that they steam the radish themselves, a step that many hawkers pass over in favour of factory-made options. Both black and white versions are available, which have a fluffy texture and a kiss of smoke. The stall, which was set up in 1971, has been recognised with a Michelin Bib Gourmand.
(Image credit: @@le_petit_ventre / Instagram)
04
Hup Kee Fried Oyster Omelette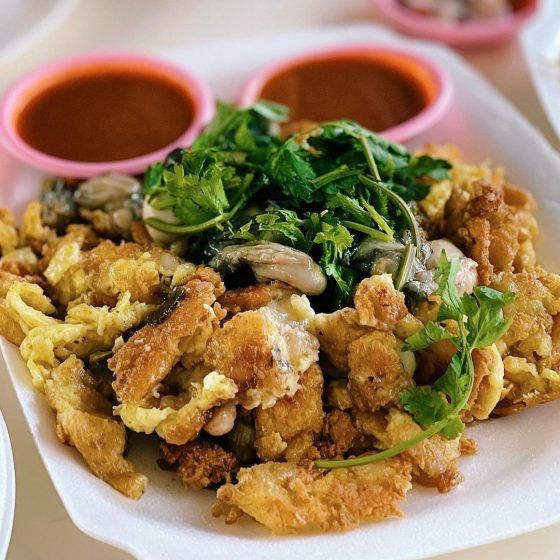 Hup Kee first opened in 1966 at Gluttons Square, and relocated to Newton when the infamous open-air hawker centre shuttered in the 1970s. Still run by the same family, the oyster omelette has sharply crisped edges with a wobbly centre, dotted by fat, juicy oysters.
(Image credit: @feedmethatnow / Instagram)
05
Kwang Kee Teochew Fish Porridge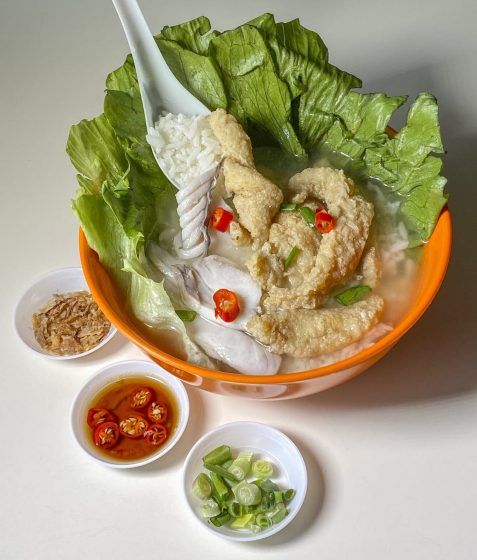 Joining Hup Kee in the move from Gluttons Square to Newton is Kwang Kee. Opened for over 60 years, they were given a Michelin Bib Gourmand in 2021 for their sliced fish porridge, which features generous amounts of Spanish mackerel fillets in a clean, nourishing broth.
(Image credit: Kwang Kee Teochew Fish Porridge / Facebook)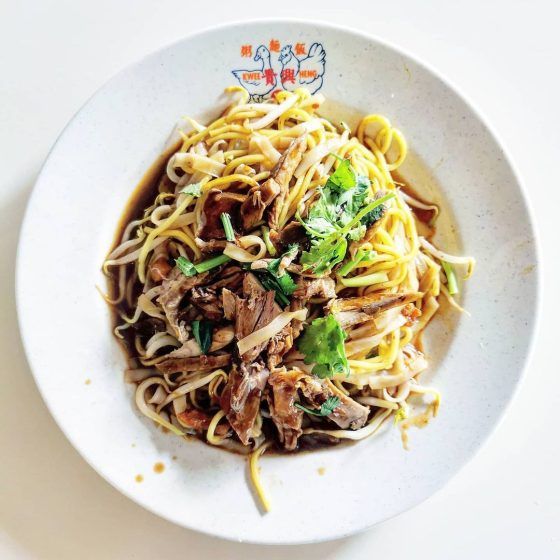 Forty years on, Kwee Heng continues to impress diners with its rendition of braised duck. Cooked until tender and savoury, it can be topped on noodles or rice, and soaked in the same gravy that flavours the bird. The stall also serves crispy duck, kway chap, and Hainanese chicken rice.
(Image credit: @terenceongwh / Instagram)
07
Newton Old Signboard 25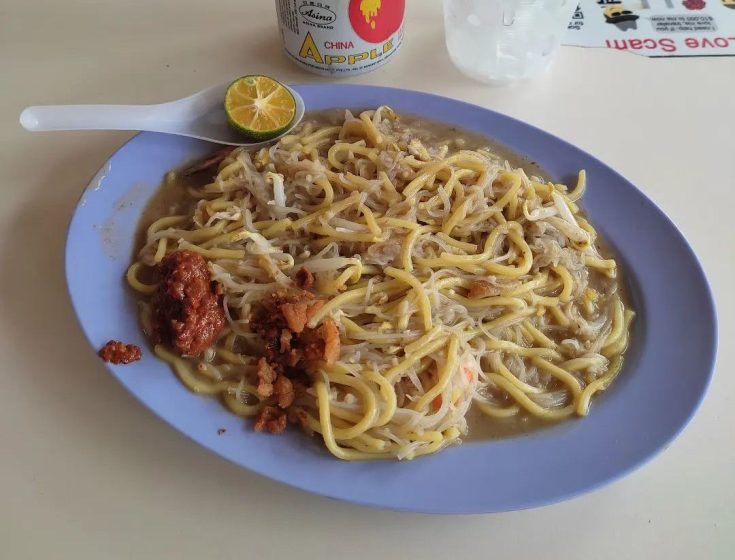 This stall is popular for its Hokkien prawn mee, which is of the wetter variety, and full of wok hei and crispy pork lard. They also do it with oyster and lala clams, two renditions rarely seen at hawker centres around Singapore. The sambal belacan is also made in-house.
(Image credit: @shaozie / Instagram)
08
Soon Wah Fishball Kway Teow Mee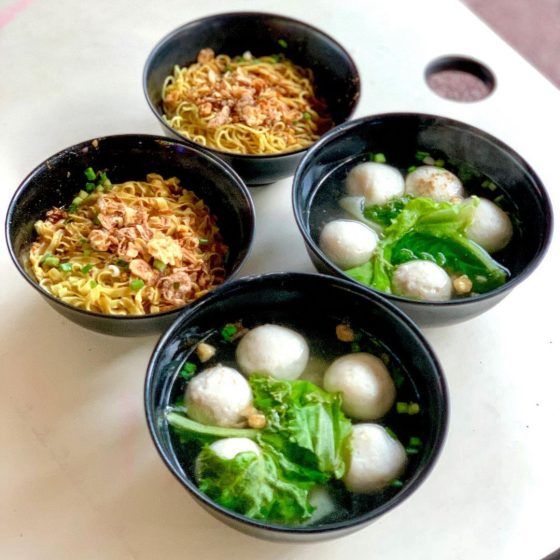 Opened in 1966, Soon Wah Fishball is another Gluttons Square alumni. They make the fishballs fresh everyday, whose springy bite complements the chewy noodles. The handmade fish dumplings, which are generously filled, are equally worth ordering.
(Image credit: @george.kooi / Instagram)