In our review of Underdog Inn – the latest concept by the people behind Low Tide and Sago House – house pickles, green chilli slaw, and other sharp elements contrast against the rich meats.
Underdog Inn review
The best thing I ate at Underdog Inn was not the plump green lip mussels, which slid around in herb oil and a potently creamy whey butter sauce. Neither was it the pomfret, which was aged for four days, basted in brown butter, and brightened by lemon and capers.
It was simply the house pickles, a garden of mushroom, cauliflower, cucumber, carrot, cabbage, red pepper, celery, and radish, all chopped, sliced, slivered, diced, and cured for up to four months, said executive chef Pete Smit. Like all good relishes, they were crunchy, tart, and a welcome jolt from Underdog Inn's liberally salted food. If Smit decides to start his own brand, Pete's Pickles just rolls off the tongue.
Many things at the Amoy Street restaurant thrive on contradictions. It looks like a gritty tavern in a bunker, but the booths are plushly leathered and the napkins are thick. There is graffiti on the wall, but the crowd was mainly corporate types. Owner Jay Gray, normally wild-haired with tattoos spilling out beneath a graphic tee, wore a shirt and tamed his mane into a neat bun. The theme also runs throughout Smit's food. Crisp and bitter baby romaine lettuce leaves become a vehicle for buttery duck liver parfait. Pig's head crumpet, which resembles a pulled pork croquette, is perked up by a luscious apple sauce. Sweet heirloom tomatoes peek around brittle sourdough slices, earthy Pont-l'Eveque cheese, and briny anchovy chunks.
Other dishes lack contrast. Pork scratching and bone marrow mash cried out for some acid. Sourdough with pork lard overpowered a lovely lamb tartare with shavings of cured egg yolk. The perfectly caramelised smoked beef neck was let down by a heavy hand of salt. Thankfully, it came with a cutting green chilli slaw, backed by the funk of fish sauce.
To drink, Underdog Inn has 18 taps, 12 dedicated to cocktails. Untitled (Modern Times) slips peach and plum flavours over a velvety texture, while God vs Law softens smoky mezcal with tangy passionfruit. When mixed with oloroso sherry and black berry, Please Don't C(h)ry becomes almost wine-like. An old hip-hop comic serves as the drinks menu – if you can read it in the dim light.
Underdog Inn is located at 115 Amoy St, #01-03, Singapore 069935. Book here.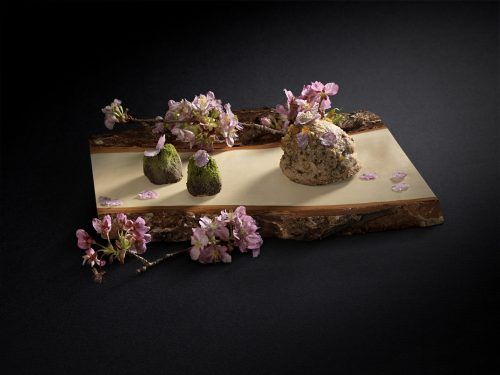 (Hero and feature images credit: Underdog Inn)
This story first appeared in Lifestyle Asia Singapore