As espresso machine technology and design evolved over the past decade, more and more coffee shops have focused on the placement of their flagship piece of equipment. Think about it, there's also a certain attractiveness to the almost worshipful reverence of the gargantuan bean-roasting, grinding and coffee-making machines in a Starbucks Reserve. Given how you feel generally feel in well designed hipster cafes, what more should the ideal coffee making set up in the heart of your home look like? After all, it's quite likely one of the first few things that greets you in the morning.
Design aesthetics play a crucial role in product design. In fact, a July 2021 study found that high design aesthetics triggered positive emotions. Aesthetics compels people to look, touch, and engage with something new, and it fosters adoption of innovation by providing delight and sparking emotional connections. To paraphrase Marie Kondo, interacting with a beautifully designed Nespresso machine quite literally, "sparks joy." Nespresso Ispirazione exemplifies the brand's Limited Edition espresso inspired by the artistry of Italian coffee roasters, past and present. The Italiana range in particular aims to create the espressos or ristretto that coffee lovers can enjoy in Italy, which are the result of the creativity and know-how of master roasters across Italian regions. Taking muse from the delicious flavours and the Italian regional coffee traditions, famed blogger Chiara Ferragni co-developed a limited-edition collection with Nespresso, expanding the Ispirazione Italiana range with the launch of the Milano Intenso coffee, accessories and a coffee machine that pays tribute to the urban sentiments and contemporary tempo of Milan, Chiara's city of adoption. Chiara participated in the choice of the coffee blend and co-developed the collection pattern with Nespresso, taking inspiration from some of her favorite locations in Milan that reflect the vibrant and stylish soul of the city. The design of this limited-edition collection represents Chiara Ferragni's vision of Milan as a place of artistic heritage.
Chiara's Nespresso Ispirazione Italiana range
Milano Intenso is a limited-edition addition to Nespresso's Ispirazione Italiana 2023 range, created so that coffee connoisseurs can honor the vibrant city of Milan. The coffee strikes a harmony between sweet and savory, fruity and spicy flavors, transporting its drinkers to a land of rich cultural history, sumptuous leisure pursuits, and exquisite palates. Milano Intenso brings the world Italy's sophistication, heritage, and coffee expertise. The coffee is split-roasted, with the majority being roasted to a medium degree and the remainder, which is the Robusta, being roasted to a dark shade. With a classic blend of roasted cereal and cocoa notes, this coffee is sure to excite your taste buds with its hints of bread and dark chocolate in every cup.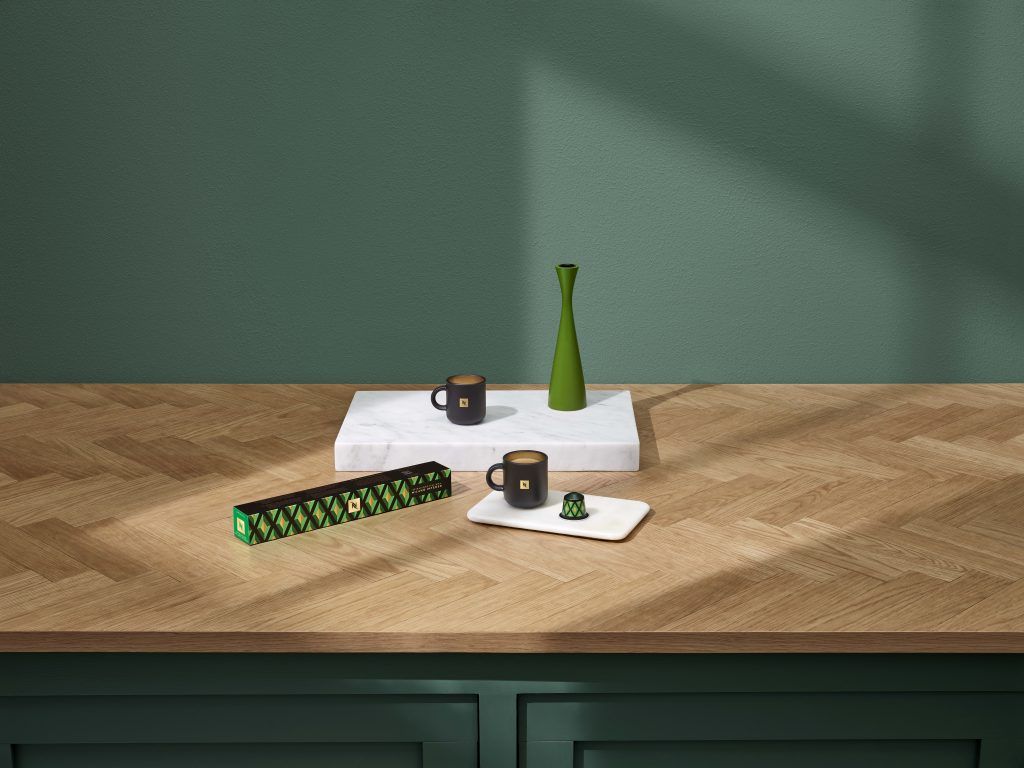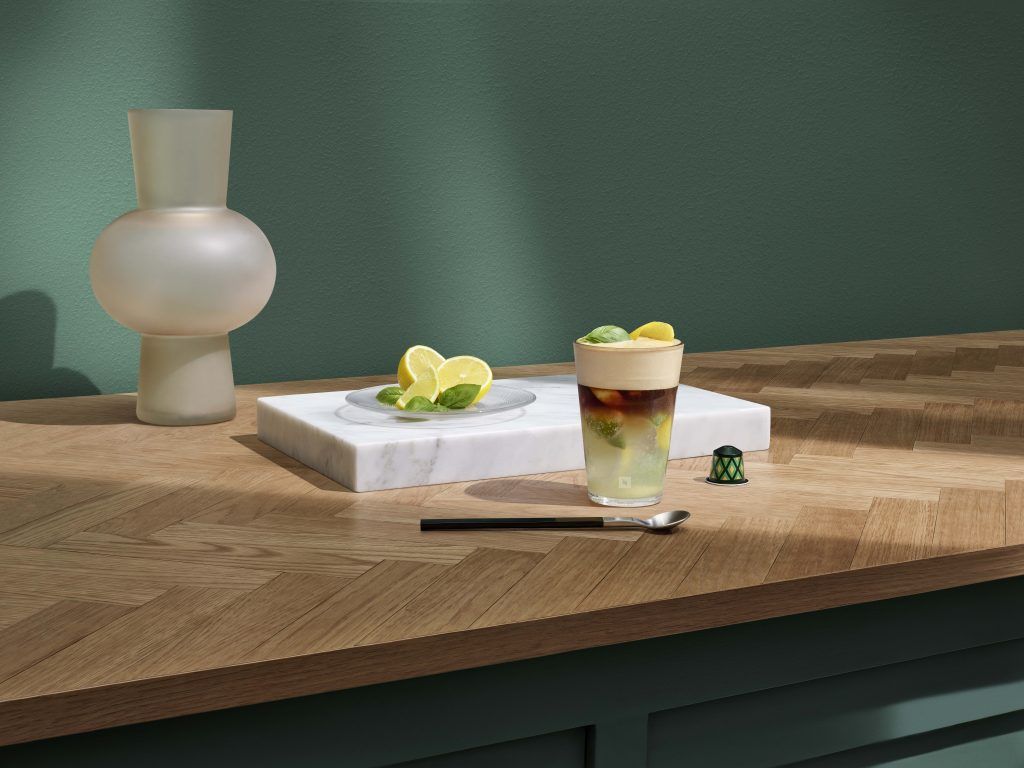 Nespresso's Ispirazione Italiana coffee range is also available in a set of 50 coffee capsule assortments in the limited- edition custom design sleeve wrap. The 50 coffee capsule assortments from the Original Line includes 20 Milano, 10 Roma, 10 Arpeggio & 10 Kazaar retails at $43.80. The limited-edition collection includes Nespresso's limited- edition Touch Travel Mug in a sleek gold colour ($32), and a set of two matte black and gold espresso cups ($42), allowing consumers to enjoy their coffee in style.
Coffee lovers can also get their hands on a limited-edition Nespresso CitiZ coffee machine ($359) with an Italian twist which is wrapped in a striking artwork reminiscent of Milan's Villa Necchi Campiglio and ideal for enjoying Nespresso's Ispirazione Italiana coffee range, which includes the Milano Intenso. Coffee lovers will be eligible to enjoy 25% off this limited edition CitiZ coffee machine when they purchase a minimum of 3 coffee sleeves (30 coffee capsules) till 4th April while stocks lasts.
My love of coffee and Italy knows no limits, so I jumped at the chance to collaborate again with dear Nespresso family to co-develop this limited-edition collection. The new range has been inspired by the creativity and rich culture of Milan, and I am so excited to bring to life such great tasting coffee with beautiful accessories and machine for coffee lovers to enjoy wherever they are.
Coffee with Chiara in Milan
Nespresso is kicking off the year in style with Italian fashion icon, Chiara Ferragni, who has embarked on a journey of discovery through her love of coffee in a four-part short film series. Alongside renowned historian, Filippo Cosmelli, Chiara starts her adventure in the fascinating history of Rome's coffee culture and the tradition and creativity of the beautiful city. Together, the duo visited iconic locations, including Antico Caffè Greco where they enjoy a Roma espresso and uncover Italian roasting traditions. Chiara's journey continues through the city of Milan, the true inspiration behind the design, taste and notes of the Milano Intenso coffee, stemming from historic locations such as Villa Necchi, Palazzo Montedoria and Duomo Cathedral. The Duomo gold spires and Villa Necchi's bespoke geometric deep green design with gold accents, appear throughout the limited-edition collection, uniting coffee enthusiasts globally with timeless elegance.
Shop Chiara's Nespresso Ispirazione Italiana range here
written by.
Jonathan Ho
Managing Editor
Jonathan Ho might have graduated with a business degree but he thumbed his nose at commerce and instead opted for a harder life in journalism. He edits Augustman, a title he first joined when he became a writer after a career in advertising and now, earns a living writing commentaries on the luxury industry. Subscribe to the magazine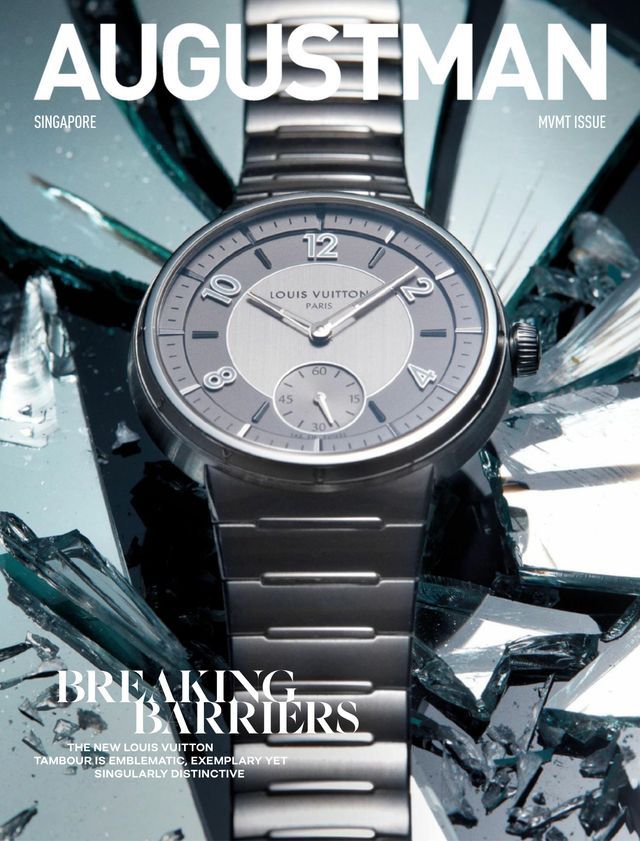 Subscribe Now