South Korean crooner Bang Yong-guk has announced the dates and cities of the Asia leg of 'The Colors of Bang Yongguk' tour, which includes Singapore. The former leader of the boy band, B.A.P, shared the details on his official Instagram account.
Bang, who is mononymously known as Yongguk, is set to embark on the Asia leg on 14 July 2023 from Manila in Philippines and end it in Bangkok, Thailand, on 26 July 2023. In all, he will be touring six Asian cities.
'The Colors of Bang Yongguk Asia Tour' dates and venues,
Apart from announcing the tour dates and cities, Bang also shared details on when tickets for each city would go on sale.
Here are the details:
14 July: Manila — Ticket sale on 26 May
16 July: Singapore — Ticket sale on 26 May
18 July: Hong Kong — Ticket sale on 1 June
20 July: Kuala Lumpur — Ticket sale to be announced
23 July: Taipei — Ticket sale on 7 June
26 July: Bangkok — Ticket sale on 7 June 2023
Bang Yong-guk in Singapore: Ticket prices and more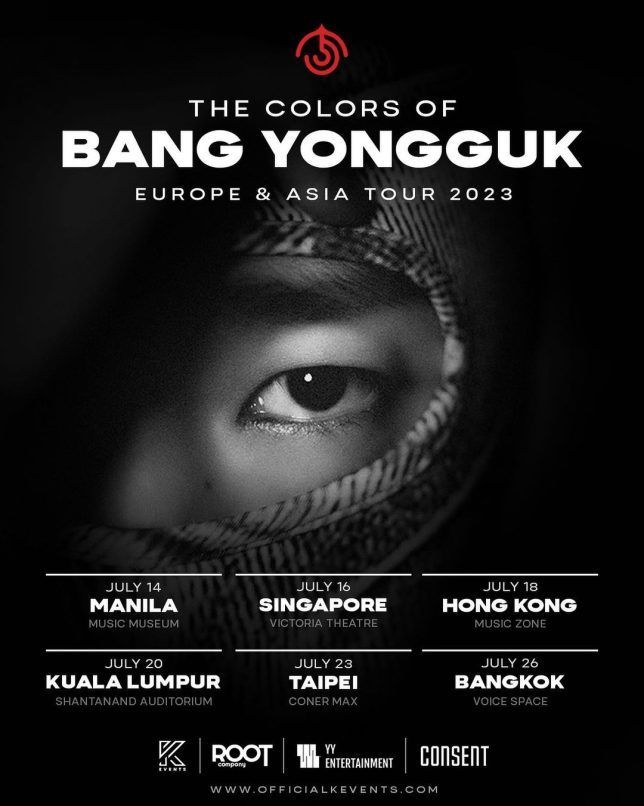 The Korean crooner's stop in Singapore will be held at the Victoria Theatre, with tickets to the concert releasing on 26 May at 12pm SG time.
Ticket prices range from S$88 for a Cat 2 ticket, to S$244 for VIP tickets. The latter includes a group photo (four people per group photo), Hi-Touch, first entry into the venue, a signed poster, and access to Rehearsal.
Find out more and purchase the tickets here.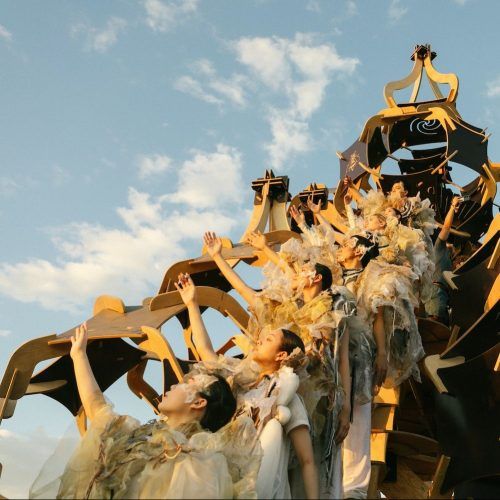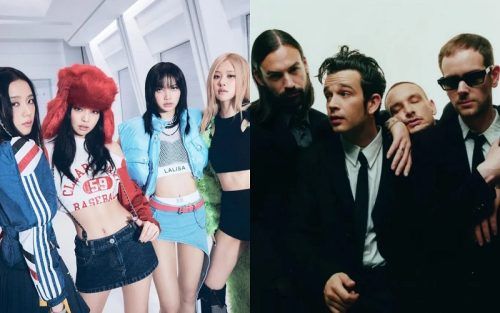 Where else is Bang Yong-guk touring in 2023?
In April, Bang announced a 10-show US tour followed by a five-date Europe tour.
The US tour will start on 31 May at The Forge in Joliet, Illinois. Throughout June, it will be held in Boston, New York City, Charlotte, Atlanta, Austin, Dallas, Denver, and Los Angeles. The 10th and final show of the US leg will be held in Oakland on 16 June.
The Europe tour will start in London on 1 July and pass through Lisbon (3 July), Cologne (6 July) and Paris (8 July) before ending in Warsaw on 10 July.
New agency and new music
Bang, who is also a songwriter and rapper, started with B.A.P in 2012 with five other members. Though he made his solo debut in 2011 with the album I Remember, he has particularly been performing solo following the end of his contract with the agency that formed B.A.P in 2018.
On 30 March 2023, he became the first recruited artist of the newly established agency YY Entertainment. On 2 May, the agency released Bang's second mini album THE COLORS OF LOVE along with the music video for its title track "Ride or Die."
(Hero and Featured images: BANG YONGGUK 방용국/@bangstergram/Instagram)
This story first appeared on Lifestyle Asia Singapore
written by.
Manas Sen Gupta
Manas enjoys reading detective fiction and writing about anything that interests him. When not doing either of the two, he checks Instagram for the latest posts by travellers. Winter is his favourite season and he can happily eat a bowl of noodles any time of the day.