Arnold Schwarzenegger commands a net worth that is high enough for him to buy a small city itself. His acting career during which he delivered several box office hits has made him an icon around the world. And he continues to be a major draw in the world of entertainment at the age of 75.
Born on 30 July 1947 in the small Austrian village of Thal, Schwarzenegger came into the limelight in the late 1960s, owing to his achievements in bodybuilding. In fact, he is universally hailed as one of the greatest bodybuilders in history and continues to serve as an icon for millions of fitness enthusiasts.
He won the amateur Mr. Universe title in 1967, which helped him make a move to the US the following year. Thereafter, he won the main Mr. Universe title three times. He also won the prestigious Mr. Olympia title seven times, with six of them consecutively from 1970 to 1975. He retired after the 1975 win but came out of it to win his seventh Mr. Olympia title in 1980, following which he permanently retired from competitive bodybuilding.
By the early 1980s, he had turned to starring in movies, the fame from which turned him into what he is today. While he was basking in the glory the acting credits brought, Schwarzenegger took a detour that led him into the political arena. As a result, he served as the Governor of California from 2003 to 2011.
Coming back to his acting career, the widely loved action star essays the lead in Netflix's action-comedy series Fubar, one of his most recent works. It marks his debut in a live-action role on the small screen. A CIA agent, he plays the protective father of Emma Brunner, portrayed by Monica Barbaro of Top Gun: Maverick (2022) fame.
On 7 June, Netflix released a three-part documentary on the actor. Titled Arnold, it covered five decades of his life as an athlete, actor and politician.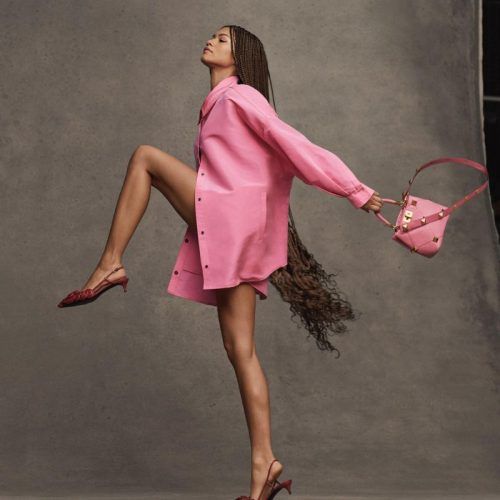 What is Arnold Schwarzenegger's overall net worth? Arnold Schwarzenegger built his fortune primarily on the back of his earnings from movies and his profitable real estate deals.
He made his acting debut with the film Hercules in New York (1970) and earned his breakthrough with Conan the Barbarian (1982). Two years later, he earned worldwide fame for the portrayal of the titular antagonist in The Terminator (1984).
He has since starred in major box office hits across three decades such as Commando (1985), Predator (1987), Twins (1988), Total Recall (1990), Kindergarten Cop (1990), Terminator 2: Judgment Day (1991), True Lies (1994), Batman & Robin (1997), The Expendables franchise since 2010, and Terminator Genisys (2015).
He has made sporadic television appearances but never played a live-action character before Fubar. He has also lent his likeness to video games based on The Terminator franchise.
In all, several estimates suggest that the net worth of Arnold Schwarzenegger is close to USD 450 million.
How did Arnold Schwarzenegger earn his wealth?
Earnings from movies Of course, much of Arnold Schwarzenegger's net worth is earnings from the movies he did over the decades.
According to celebrity wealth tracker Celebrity Net Worth, his biggest paycheck came from the film Twins (1988). For this film, Schwarzenegger and his co-star Danny Devito as well as director Ivan Reitman agreed to forgo their salary in exchange for 40 per cent of the film's revenue divided equally between the three. The movie was a massive box office success, earning close to USD 216 million worldwide. It also earned millions through VHS and cable releases.
Schwarzenegger recounted why he didn't take a salary for Twins in an interview with Business Insider in 2019.
He said, "So literally for 'Twins' I took no salary, I just wanted to give it a shot. And it just happened to be my first movie to make USD 100 million domestically. So they [filmmakers] realised that it works, Schwarzenegger can cross over."
Thanks to the box office success of his movies, Schwarzenegger became one of the highest-paid actors of his time. On average, he earned paychecks upwards of USD 20 million for his movies, besides a percentage of royalty on gross profits.
From a mere USD 75,000 for The Terminator, his salary jumped to USD 12 million for Terminator 2. As his international fame grew, so did the numbers on the cheques. By the time he played Dr. Freeze in Batman & Robin, his salary had jumped to USD 25 million per project.
He eventually reached USD 35 million, including shares in profits, for Terminator 3: Rise of the Machines.
Political career
A member of the Republican Party, Arnold Schwarzenegger contested the 2003 gubernatorial election in California, US. He won and was sworn in as the Governor of California — a position he served for two tenures till 2011.
During the 2003 elections, he submitted official documents disclosing his wealth. The documents revealed that his net worth was USD 200 million.
Income from real estate and other businesses Even if Arnold Schwarzenegger had not been an actor, his net worth would still be in many millions because of his astute understanding of the real estate market.
When he arrived in the US in 1968 at the age of 21, Schwarzenegger bought a small plot of land in Palmdale, California, using part of his USD 27,000 savings. He soon started investing more money into real estate by buying properties and selling them for a higher price. By the time he was 25 years old, he had already become a millionaire from his earnings in real estate.
It is estimated that he owns at least USD 100 million of commercial properties spread across Southern California. The worth of his overall real estate portfolio is much higher, as it also includes his personal immovable assets.
Besides real estate, Schwarzenegger is a co-founder of Ladder (Food Products) and is an angel investor. Capital market company PitchBook Data estimates that he has invested in at least six companies since 1999. According to the data, he is one of the early investors in what is today known as Alphabet — the holding company of Google. All of his investments are either profitable or generating revenue.
What assets does Arnold Schwarzenegger own?
Residential properties Despite owning residential properties of varying sizes, Schwarzenegger spent most of his life in the first property he bought after getting married to journalist Maria Shriver, the niece of John F. Kennedy, in 1986. The luxury house is located in Pacific Palisades in Los Angeles and is spread over 930 sq metres. The property was sold in 2013 for USD 12.9 million, two years after Shriver filed for divorce.
He had bought another property with Shriver in 2002, and they started residing in it soon after till the time of their divorce. Located in the Brentwood neighbourhood of Los Angeles, it is this property that his fans saw in the many videos he posted during the pandemic-era lockdown.
Fans saw his unusual family members, a donkey called Lulu and a miniature horse named Whisky. The three were often seen sharing spaces in the kitchen, the dining room and the grounds of the mansion. Schwarzenegger also gave glimpses of his office space and living areas of the massive property, which is spread over 1,347 sq metres and has its own tennis court.
Schwarzenegger also has a holiday home in Sun Valley in the mountainous region near Ketchum, Idaho. The house was built in 1994 and has remained with him since.
The value of neither the Brentwood property nor the Sun Valley holiday home is known.
Car collection The former Governor of California is best known for making the iconic Hummer available to civilians. Until he did that, Hummer was only made for the US military by AM General. He convinced the manufacturer to launch it for the masses. Thus, the Hummer came on the roads for the people in 1992.
Perhaps this historic feat, and the fact that a Hummer suits his action-hero image, Schwarzenegger owns several of these cars. Among the most famous is a military-style Hummer H1 without doors. It has long antennae, which are pulled down to allow the car to pass under low bridges, road signs and parking lots.
In December 2019, he added a red electric Hummer to his vast collection. In a post on Instagram, he shared a video of him driving the car.
The Hummer is not the only type of four-wheeler he drives. He has been seen in fast cars such as a Porsche Turbo, Dodge Challenger SRT8, a Bentley Continental GT SuperSports Convertible and a Bugatti Veyron. There is also a Mercedes-Benz Unimog and a custom Kreisel Electric G500 in his garage. There is also an open-top vintage car known as the Excalibur.
But perhaps the most eye-catching vehicle he owns is a battle tank. Indeed, no celebrity in Hollywood can boast of having a fully functional 1951 M-47 Patton tank — the same model he drove when he was with the Austrian National Army.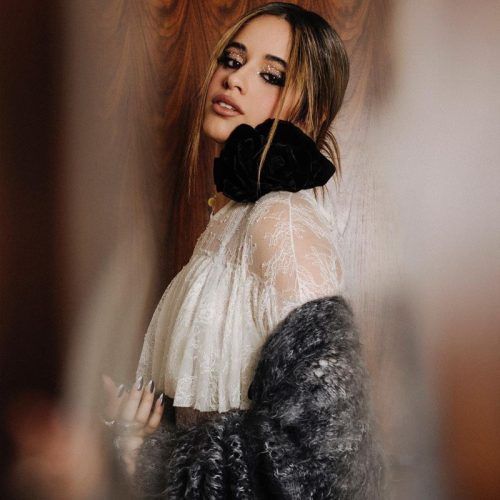 (Hero and Featured images: IMDb)
This story first appeared on Lifestyle Asia Singapore
Frequently Asked Questions (FAQs)
Question: What businesses does Arnold Schwarzenegger own?
Answer: Arnold Schwarzenegger owns several commercial real estate properties in Southern California. He also owns a production house, Oak Productions, and is an investor in companies such as Genius Brands International.
Question: What is Arnold Schwarzenegger's net worth?
Answer: Arnold Schwarzenegger's net worth is estimated at around USD 450 million.
Question: How did Arnold make so much money?
Answer: Arnold Schwarzenegger made his money primarily from the earnings from his movies, most of which were major box office grossers. He also earns significantly from his real estate investments.
Question: What cars does Arnold Schwarzenegger own?
Answer: It is believed that Arnold Schwarzenegger owns quite a few Hummer cars, which are apparently his favourite. He also owns fast cars.
written by.
Manas Sen Gupta
Manas enjoys reading detective fiction and writing about anything that interests him. When not doing either of the two, he checks Instagram for the latest posts by travellers. Winter is his favourite season and he can happily eat a bowl of noodles any time of the day.