BTS' sunshine J-Hope has dominated the global music scene and cemented his credibility as a soloist. Jung Ho-seok, aka J-Hope, never fails to impress the masses with his musical endowments, and his debut solo album Jack in the Box rightly proves so. The Baseline rapper is quietly building a great legacy, one chart-breaking hit at a time! From minting millions with record sales and collaborating with luxury maisons like Louis Vuitton to amassing properties in the world's most plush localities, BTS' J-Hope boasts a massive net worth many of us can hope for!
While BTS' releases, concerts, tours and brand endorsements as a group make up the majority of the members' net worths, J-Hope's solo outings are no less when it comes to minting impressive sums. With so many records and achievements to his name, the K-pop artist is floating in millions of dollars.
Keep reading to know everything about J-Hope's net worth, brand endorsements and the most expensive things owned by the BTS member.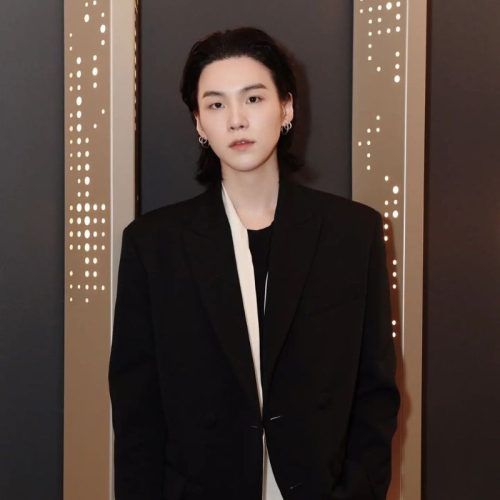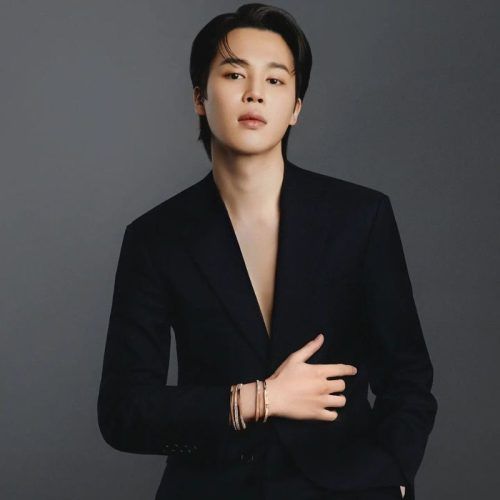 What is the net worth of BTS' J-Hope?
According to a report in South China Morning Post, J-Hope's net worth falls between USD 24-26 million as of 2021. This figure also makes him the richest BTS member! His net worth has surely exploded in recent years as he focuses on his solo ventures after BTS' official hiatus.
Whether it's his singles like Chicken Noodle Soup feat Becky G, On the Street with J. Cole, his first solo mixtape Hope World or his 2022 album Jack in the Box, J-Hope has made impressive progress with each project. He has also helped pen several of BTS' hit songs, including Boy Meets Evil, Just Dance, Ddaeng and more.
Let's break down J-Hope's net worth for you.
J-Hope's solo outings: Jack in the Box, Hope World, documentary and more
J-Hope was the first member of BTS to release a solo project right after the announcement of their hiatus. Released in July 2022, the singer's Jack in the Box album sold over 470,000 copies in just its release week and was certified platinum by the KMCA (Korea Music Content Association). It even made it to the top 10 of Rolling Stones' best albums of 2022 list, bagging the 9th spot. The 10-track concept album offered great musical offerings like Arson and MORE, which made it to top spots across global music charts.
Following the album was J-Hope's highly anticipated documentary, J-Hope in the Box, which debuted on Disney+ in 2023. The documentary encapsulates behind-the-scenes moments of the artist's solo album, revealing the creative challenges he faced while prepping for the project. Viewers got a sneak peek into his star-studded private listening party in South Korea, his appearance at Lollapalooza as the first Korean headliner in history and more. With J-Hope's album and documentary already making waves, fans are eagerly waiting for his solo world tour!
Apart from these recent outings, J-Hope's 2018 debut mixtape Hope World also tasted immense success. With brilliant singles like Daydream and Airplane, the mixtape touched peak positions on the World Digital Songs Chart, Billboard 200, Emerging Artists Chart and more.
In addition to all the aforementioned offerings, J-Hope has delivered hit tracks in collaboration with artists like Crush, J. Cole, Becky G and more.
It's safe to say that J-Hope has carved a niche for himself, away from BTS' brand power.
The K-pop star's brand endorsement deals
From Jimin becoming the face of Tiffany & Co. to Suga headlining Valentino's campaigns, the Bangtan boys are on a roll with their solo brand deals. J-Hope too joined the luxury ambassadorship bandwagon with his appointment as Louis Vuitton's house ambassador.
In his debut campaign, J-Hope flaunted his impeccable dance moves while gracefully modelling the French brand's luxe Keepall bag – an iconic and versatile accessory first created in the 1930s. While announcing the collaboration, Louis Vuitton hailed the artist for "pushing artistic boundaries and inspiring international audiences." The J-Hope x Louis Vuitton crossover will surely bring forth many interesting campaigns that'll be a treat for fashion aficionados. We also can't wait to see J-Hope's stylish front-row outings at Louis Vuitton's fashion shows!
#jhope for #LouisVuitton. The Maison is pleased to announce that the world-renowned rapper-singer-songwriter, and music producer will be joining as new House Ambassador. #BTS pic.twitter.com/5UpIRLJeHz

— Louis Vuitton (@LouisVuitton) February 24, 2023
The BTS rapper's luxurious abode in Seoul
Apart from creating catchy music and making an insane amount of money, one thing BTS' J-Hope surely knows is how to utilise that money. Seoul seems to be the real estate hub of all BTS members! J-Hope also purchased a luxury apartment in Seoul's Forest Trimage complex. Known as a celebrity town, the complex is home to a plethora of A-list celebrities. These include Girls' Generation's Sunny, Girl's Day's Yura as well as JYJ's Kim Jae-joong.
J-Hope reportedly splurged 1.2 million USD on the property in 2016, making him the first BTS member to buy his own abode. As per South China Morning Post, J-Hope bought a second unit in the same complex, alongside his bandmate Jungkook. The flats are also on the same floor.
Within walking distance from the famous Seoul Forest, J-Hope's house reportedly has three rooms with two bathrooms. It also gives splendid panoramic views of the Han River, making it a dream lodging for many. J-Hope's stunning beast: The Porsche Carrera 911
Life is too short to drive boring cars! BTS members own a fleet of luxurious automobiles and J-Hope's Porsche Carrera 911 is definitely one of them. The gorgeous beast, which originally cost about USD 84,000, is known for its astonishing performance and premium interiors. One of the best sports cars by Porsche, the Carrera 911 is a conscious release for increased driving pleasure.
Whether you're sprinting across a racetrack, driving around the city, or taking it for a weekend spin, the car gives an extremely relaxing experience. The gorgeous car is high on practicality, which makes it all the more desirable. The fashion icon's luxury closet
BTS' J-hope is a fashion icon in his own right and his love for expensive clothes never gets old! Known for bold and colourful style, J-Hope's is often spotted flaunting stylish suits, funky jackets/ oversized hoodies as well as statement sneakers.
JHOPE 180302 #JHOPE #제이홉 Daydream (백일몽) MV
SAINT LAURENT Black Wool Varsity Jacket With Embroidered Sleeves#iHeartAwards #BestFanArmy #BTSARMY @BTS_twt pic.twitter.com/K2GR9O8pPD

— Beyond The Style ✼ Alex ✼ (@GetOnSwag) March 1, 2018
For his song Daydream, the BTS rapper sported an uber-cool Saint Laurent jacket, which costs somewhere around USD 4234. J-Hope trusts Thom Browne when it comes to picking his luxury wardrobe. He was seen wearing the brand's outfit worth USD 4295 for MTV Unplugged. Moreover, the Louis Vuitton brand ambassador makes heads turn with his statement pieces from the brand, gracing their shows and campaigns in extravagant attires. One of our favourites is his abstract patchwork outfit at Louis Vuitton's Fall 2023 Menswear Show. As for sneakers, J-Hope has sported a number of exquisite pairs including the limited-edition Nike x Tiffany & Co sneakers (worth around USD 400), LV trainer sneakers as well as the Dior x Air Jordan 1 Lows (retailing around USD 2000).
J-Hope's luxury closet is a testament to his exquisite fashion taste (and we lowkey won't mind raiding his wardrobe)!
(Hero and feature image credit: uarmyhope/ Instagram)
This story first appeared on Lifestyle Asia Hong Kong
Frequently Asked Questions (FAQs)
Question: What is the net worth of BTS' J-Hope?
Answer: According to a report in South China Morning Post, J-Hope's net worth falls between USD 24-26 million as of 2021.
Question: Who is the richest member of BTS?
Answer: As per multiple media reports, J-Hope is the richest BTS member with a net worth touching USD 26 million as of 2021.