BTS's golden maknae, Jungkook, is one of the most headline-grabbing K-pop idols. With his soulful voice and boyish charm, Jungkook has impressed billions across the globe and further created a legacy many can only dream of. From garnering record-breaking success with his solo and group stints to minting impressive brand deals and splurging on fancy properties and other assets, Jungkook's net worth is growing exponentially.
Whether flaring the global stage with his 2022 FIFA World Cup performance or featuring on Rolling Stone's list of 200 Greatest Singers of All Time, the youngest BTS member is dominating the music scene and how. Jungkook's a favourite among luxury frontrunners, and his recent partnership with Calvin Klein is proof.
Curious to dive into BTS Jungkook's net worth? Keep reading!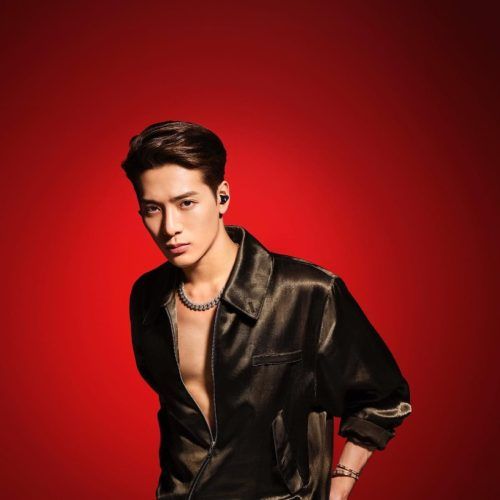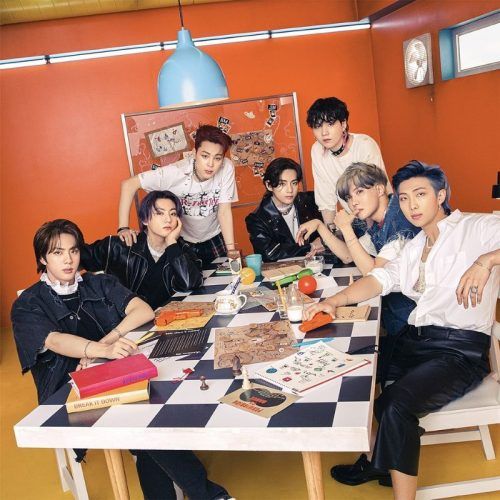 What is BTS-member Jungkook's net worth?
According to a report in South China Morning Post, Jungkook's net worth is around USD 20 million as of 2021. His fortune has surely skyrocketed in recent times as each member focuses on their solo career. From his musical projects like Left And Right, Euphoria and Stay Alive to his brand ambassadorship deal with Calvin Klein, let's look at his many brand endorsements and other associations.
Jungkook x Calvin Klein
In one of his biggest luxury deals ever, Jungkook was appointed the brand ambassador for Calvin Klein Jeans and Calvin Klein Underwear. In their campaigns, Jungkook oozed perfection in Calvin Klein's classic denim shirts, jackets, jeans and logo tees – all new styles from their Spring 2023 collection. BTS ARMY widely shared the campaign on social media, with the brand's sales skyrocketing with the 'Jungkook effect'.
As per The News, the collection modelled by Jungkook sold out quickly in multiple countries. The stock prices of Calvin Klein's parent company, PVH Corp, also reportedly jumped 20% after the partnership was announced. Apart from Jungkook, BLACPINK's Jennie and Michael B. Jordan are some of the A-listers who starred in the brand's campaigns earlier. We can't wait to witness what more Calvin Klein x Jungkook has in store for us!
View this post on Instagram
Shop Calvin Klein x Jungkook collection here
Jungkook's chart-breaking solo tracks and FIFA performance
Following BTS' group hiatus and military enlistment of members, Jungkook started focusing on solo activities. In 2022, he collaborated with Charlie Puth on Left and Right, which broke multiple Billboard records.
However, Jungkook made his biggest global move as a soloist by performing at the 2022 FIFA World Cup Opening Ceremony in Qatar. Jungkook's Dreamers was included in the tournament's official soundtrack album. With this, Jungkook became the first South Korean singer to croon an official theme song for football's biggest event. Decked in Versace's stunning pieces for his performance, Jungkook was a treat to watch.
Apart from these, Jungkook's other solo musicals include Stay Alive, Begin, Euphoria and My Time.
For the unversed, Dreamers, Stay Alive as well as Left and Right broke the record for the highest-debuting song by a South Korean soloist on the Spotify Global chart.
Jungkook's net worth: His sprawling property in Itaewon
The BTS vocalist has treated himself to the best in luxury, including a massive property in one of South Korea's richest neighbourhoods, Itaewon. According to All K-pop, Jungkook purchased the massive urban home in 2020 for a whopping 7.6 billion KRW (around USD 6 million). After waiting for almost two years to get the construction permit, the house is taking shape from scratch. The five-storey building, which spreads across 1161.04 square meters, will consist of two underground levels and three ground levels.
With the completion of the property, Jungkook will be neighbours with some of the most influential people in South Korea. These include Hyundai Motor Group Chairman Jung Eui Sun, SK Group Chairman Choi Tae Won, Nong Shim Group chairman Shin Dong Won and more.
The BTS member's car collection
The artist is quite fascinated with exquisite automobiles and bought himself a Mercedes Benz GT63S in 2020. The car, which is estimated to be around USD 2 million, featured in many of Jungkook's social media posts. The G-Class edition SUV boasts stylish aesthetics, notoriously powerful engines and much more making it one of the most expensive Mercedes models.
However, if reports are to be believed, Jungkook's priced possession was found on the art website Blacklot. The auction site, which specialises in rare items, saw a bidding war arise as soon as the car went up for sale.
Jungkook's uber-luxe apparel
Jungkook always aces the fashion game both on and off the stage. His eye-catching outfits and funky accessories cost a bomb. For the historic FIFA opening act, Jungkook flaunted some iconic Versace pieces, while his boots were from Bottega Veneta's collection. Jungkook sported the Versace 2022 F/W Collection Barocco Silhouette Bomber Jacket which costs a whopping USD 14,775. He paired it up with Versace's 2023 S/S Runway Inside Jacket and Medusa Biggie Cargo Pants (USD 1,424.66). His swanky lug boots cost about USD 1,650.
View this post on Instagram
He also flaunted a pair of Nike Dunk Low Halloween sneakers during one of the VLIVE sessions, costing about USD 110. However, Jungkook's endorsement of these Dunks increased their price to about USD 200- 500.
For VLIVE 220306, Jungkook wears NIKE Dunk Low Halloween sneakers with glow-in-the-dark outsoles and spooky glowing eye details. pic.twitter.com/HsKkP7PHJg

— Bangtan Style⁷ (slow) (@Bangtan_Style07) March 6, 2022
The singer has previously sported a number of fancy clothing items including a USD 25,900 Louis Vuitton monogram zipped hoodie, a USD 5,500 Gucci Eco-Cashmere coat, and a Saint Laurent Teddy embellished bomber jacket costing USD 3,290 among other things.
Coming to his watch collection, Jungkook loves Rolex. The singer has flaunted swanky timepieces from the brand on many occasions. These include the Rolex Day-Date Series watch with an exclusive President Bracelet, which comes at a starting price of USD 36,600. Another piece owned by Jungkook is the Cosmograph Daytona by Rolex, which has an estimated cost of USD 35,000. We wonder what else is there in Jungkook's ultra-luxe and stylish wardrobe!
Shop pre-owned Rolex watches here
(Hero and feature image credit: calvinklein/ Instagram)
This story first appeared on Lifestyle Asia Hong Kong
Frequently Asked Questions (FAQs)
Question: What is the net worth of BTS' Jungkook?
Answer: According to a report in South China Morning Post, Jungkook's net worth is around USD 20 million as of 2021.
Question: Who is the richest member of BTS?
Answer: As per several media reports, J-Hope is the richest BTS member. His net worth stands between USD 24-26 million as of 2021.