Many celebrities, including billionaire businesspersons, are proud owners of the world's most expensive private jets. Besides the fact that it is a quick and luxurious way of travelling around the world, having a private aircraft also acts as a wealth indicator for their owners.
In addition to privacy, another advantage of owning a private aircraft is that it can be customised as per the owner's preference. From the finest leather upholstery and luxury bedrooms to state-of-the-art entertainment systems, the customisation helps add a personal touch to the aircraft and enhances comfort. Even the exterior colour and livery of the aircraft can be modified to reflect the owner's taste in design.
Some of the world's finest private jets are technologically superior to common commercial airliners. This not only ensures safety in the air but also a flying experience that could be better than flying in first class on a long-haul flight.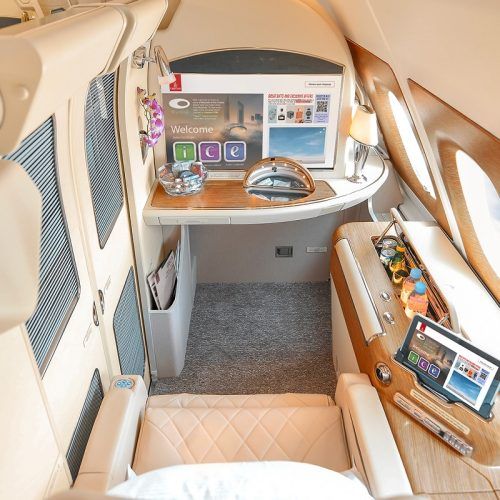 Who are the owners of the world's costliest private aircraft?
Saudi Prince Al-Waleed bin Talal would be the owner of the world's costliest private jet if royals, who are otherwise political figures, are included among celebrities. His custom-made Airbus A380 is worth more than USD 400 million.
Excluding royals, Russian oligarch Alisher Usmanov is technically the owner of the world's costliest private jet. His Airbus A340-300 is worth an estimated USD 400 million. But the former Arsenal FC owner cannot use it (or any of his other private jets and helicopters) because of US sanctions imposed on him following the Russian invasion of Ukraine.
Usmanov's Airbus A340-300 was registered in the Isle of Man. According to an investigative report by Forbes, Isle of Man de-registered the aircraft along with some others on 3 March 2022. The massive aircraft can carry 375 passengers and is equipped with the highest levels of luxury money can buy.
Another Russian oligarch, Roman Abramovich, is another name on the celebrity-rich list who owns multiple private aircraft — at least four fixed-wing planes — but cannot apparently use any because of sanctions. Abramovich's costliest ride to fly around is an Aruba-registered Boeing 767-300. Worth an estimated USD 170 million, Forbes' story shows that it is still not de-registered and was not under a US seizure warrant at the time of filing of the report. Its fate, however, is unclear.
Business tycoons and other celebrities with expensive private aircraft
Joseph Lau Aircraft type: Boeing 787-8 VIP
Cost: USD 367 million
With a net worth of USD 13.2 billion, Joseph Lau is one of the richest people in Hong Kong. The former chairman of property developer Chinese Estates has built his massive fortune on the back of prime real estate deals in the Special Administrative Region (SAR). Already a proud owner of one of the world's costliest diamonds, he has the most expensive of all private jets in the world when not including royals and sanctioned Russian oligarchs.
Some report Lau's aircraft is a Boeing 747-8 VIP, a massive two-deck airliner — a variant of which is used as the official air carrier of the US President. But Boeing Co. announced in May 2007 that Lau had ordered a Boeing 787-8 VIP, a smaller model than the Boeing 747-8 VIP, which has a 223-sq-metre cabin space, large enough for a tennis court.
Lau would have paid around USD 153 million to buy the aircraft, which can normally seat up to 250 people. Reports suggest that the customisations for his Boeing amounted to more than twice the actual price of the plane. It is believed that his aircraft has gold-plated bathrooms in addition to a large lounge and an opulent office. It has a range of around 8,200 nautical miles (15,190 km), making it one of the longest-ranged aircraft types currently in operation.
Kim Kardashian Aircraft type: Gulfstream G650ER
Cost: USD 150 million
Kim Kardashian has a staggering billion-dollar fortune, which she built with her highly successful Skims shapewear company.
Her private jet is the same model as that of at least four other famous billionaires from the world of Big Tech. But unlike theirs, Kardashian's Gulfstream G650ER is twice as costly. This is because of the customisations the reality TV star and businesswoman got done on her prized liner.
Kardashian gave her fans a glimpse of the aircraft on an episode of the Hulu series, The Kardashians, in June 2022. There are 10 beds on the aircraft and each of the seats has built-in charging points. The aircraft's plush cashmere interiors are covered in white and beige, apparently the colours of Kardashian's mansion. Its enhanced ionisation feature makes sure that Kardashian and her entourage are able to breathe fresh air at all times.
Donald Trump Aircraft type: Boeing 757
Cost: USD 100 million
The official website of the former US President says that the Boeing 757 is the "crown jewel" of the things Donald Trump owns.
The Boeing 757 is a narrow-body aircraft, capable of seating around 200 passengers. But Trump's personal plane is designed to reflect his showy tastes and ostentatious wealth. It has a private theatre, dining and conference areas, two guestrooms, and 24-carat gold-plated accents on the interior decorations. In other words, the aircraft is designed for pure luxury and fit for someone who has had the experience of being in a presidential aircraft.
Having been introduced in flight in the early 1980s, the Boeing 757 isn't as long-ranged as some other aircraft launched later by the company. It is powered by two Rolls-Royce engines and can normally fly up to a distance of around 7,250 km to 7,600 km. Trump's specific aircraft reportedly has a range of around 7,800 km.
Richard Branson Aircraft type: Dassault Falcon 50EX
Cost: USD 75 million
Branson is a famous British billionaire known for his high-flying lifestyle and his Virgin brand of companies. Chief of them is Virgin Atlantic which operates a fleet of around 41 aircraft, comprising Airbus A350-1000, Airbus A330-300, Airbus A330neo and Boeing 787-9.
It is, therefore, understandable that Branson, who is a billionaire, would own a private aircraft. In an interview with Business Jet Traveller in 2014, Branson said that he owns only one aircraft — the Falcon 50EX. He said that he uses it to fly shorter distances like "just to get out of the British Virgin Islands" where he lives. Most of the time, he is flying long haul on Virgin Atlantic planes.
The Falcon 50EX is a mid-sized business jet made by French aviation giant Dassault, best known as the maker of the incredible Rafale fighter jet. The Falcon 50EX was originally launched by Dassault in 1995. Powered by three AlliedSignal TFE 731-40 engines, it has a cruising speed of around 870 km/h and a range of roughly 5,695 km to 6,050 km. It can seat a maximum of 12 passengers.
Oprah Winfrey Aircraft type: Gulfstream G650
Cost: USD 75 million
The American media icon last flew in a commercial airline in April 1991 and has been flying in private aircraft since then. She recounted her decision to fly in private aircraft in an interview with The Hollywood Reporter in 2019. She said that while she was waiting to catch her flight, a woman came up to her and asked for a hug like she did on TV.
"So I stood up and I gave her a hug and then I went to the phone and called my lawyer and I said, 'I'm going to do it, I'm going to get the [private] plane. This is going to be my last time waiting four hours in the Chicago O'Hare Airport,'" Winfrey told THR.
Winfrey reportedly owned a Bombardier Global Express jet before going for a Gulfstream G550 aircraft. After selling the aircraft, she bought a Gulfstream G650 in 2016 — two years after Gulfstream Aerospace began its production. The price of the aircraft is USD 65 million, and Winfrey's minor customisations added another USD 10 million to the price.
The Gulfstream G650 is a long-range, twin-engine jet with a maximum range of 12,964 km. The aircraft has three living areas and can seat up to a maximum of 16 passengers, depending on the configuration. The aircraft has a top speed of over 1,100 km/h.
The Gulfstream G650 won the prestigious Robert J. Collier Trophy in 2014 for the development of the business jet. The trophy is awarded by the National Aeronautic Association (NAA) in the US for the "greatest achievement in aeronautics or astronautics in America." One of the most prominent winners of the award is the Mars Curiosity rover.
Mukesh Ambani Aircraft type: Boeing Business Jet 2
Cost: USD 73 million
The Boeing Business Jet 2 (BBJ2) is one of the two private aircraft that Asia's richest man uses; the other being a Dassault Falcon 900EX. Mukesh Ambani also reportedly bought a third — an Airbus A320 — as a gift for his wife Nita Ambani.
The BBJ2 is the costliest aircraft among the prized possessions that the Indian billionaire businessman owns. It has an interior space of 92 sq metres and is 25 per cent larger than the BBJ1.
Designed on the Boeing 737-800 airframe, it is capable of carrying up to 78 passengers. However, the interior configuration can be modified for more space. Typically, the aircraft has executive offices, conference rooms, private offices and bedrooms. Given Ambani's stature as one of the wealthiest people in the world, it is expected that his aircraft is fitted with the highest levels of luxury as well as a state-of-the-art boardroom and executive lounge.
Powered by two General Electric/Snecma (CFMI) CFM56-7 engines, the BBJ2 can fly a distance of up to 10,650 km at just over 1,000 km/h, which is like a non-stop flight from London to Singapore.
Elon Musk, Jeff Bezos, Bill Gates, Sergey Brin and Larry Page Aircraft type: Gulfstream G650ER
Cost: USD 70 million
With as many as five famous names from the world of technology owning the aircraft, the Gulfstream G650ER is clearly the most popular among the most expensive private jets owned by celebrities. Sergey Brin and Larry Page, the founders of Google (now Alphabet), Twitter (now X) owner Elon Musk, Microsoft co-founder Bill Gates, and Amazon founder Jeff Bezos are billionaires. Each of them owns more than one private aircraft, especially the Google co-founders and Gates.
In 2011, The Mercury News reported that Brin, Page and the then executive chairman Eric Schmidt, together owned eight private aircraft. In 2013, it was reported that the trio also got themselves a private terminal at Mineta San Jose International Airport.
Gates, on the other hand, reportedly has at least four private aircraft, including two Gulfstream G650ERs.
Irrespective of the exact numbers they own, the costliest aircraft in the fleet of all five billionaires is certainly the Gulfstream G650ER. One of the finest private jets manufactured to date, it has a range of 13,890 km which is longer than the Gulfstream G650. It also has a higher maximum takeoff weight of 46,992 kg. The aircraft's air-ionising technology neutralises allergens and viruses. It is designed to deliver 100 per cent fresh air every two to three minutes.
The aircraft normally sits at a price tag of around USD 70 million. Thus, it can be assumed that the five billionaires may have bought it at that price unless they modified the aircraft the way Kim Kardashian did which explains the difference between the price she paid over the normal price.
Beyoncé and Jay-Z Aircraft type: Bombardier Challenger 850
Cost: USD 40 million
The ultimate power couple in the world of entertainment, Beyoncé and Jay-Z have a combined net worth close to USD 3 billion. With 32 wins (till 2022), Beyoncé is the most honoured singer in the history of the Grammy Awards. Jay-Z, on the other hand, is hip hop's first billionaire and the richest musician in the world.
Given their extremely busy schedule that takes them around the world, it is evident they'd pay quite a sum to lay their hands on a luxurious business jet. Thus, it was no surprise when Beyoncé and Jay-Z were seen landing at Los Angeles' Van Nuys airport in their Bombardier Challenger 850 after spending some days in Dubai, UAE, earlier in 2023.
Capable of seating up to 19 passengers, the super mid-sized aircraft is one of the largest in its class and most comfortable business jets in the world. Fitted with two General Electric CF34-3B1 engines, the Bombardier Challenger 850 has a range of 5,200 km and can fly at a maximum speed of 1,050 km/h. The aircraft looks almost like a luxury penthouse in the air with a full kitchen, a bedroom and a living room.
Reports suggest that the aircraft that the couple uses was bought by Beyoncé as a birthday gift for Jay-Z in 2012. Pictures shared by Beyoncé on her Instagram account reveal that the couple's private jet has neutral, gold-trimmed interiors with beige leather seats. It also reportedly has the rapper's logo on the tail.
Drake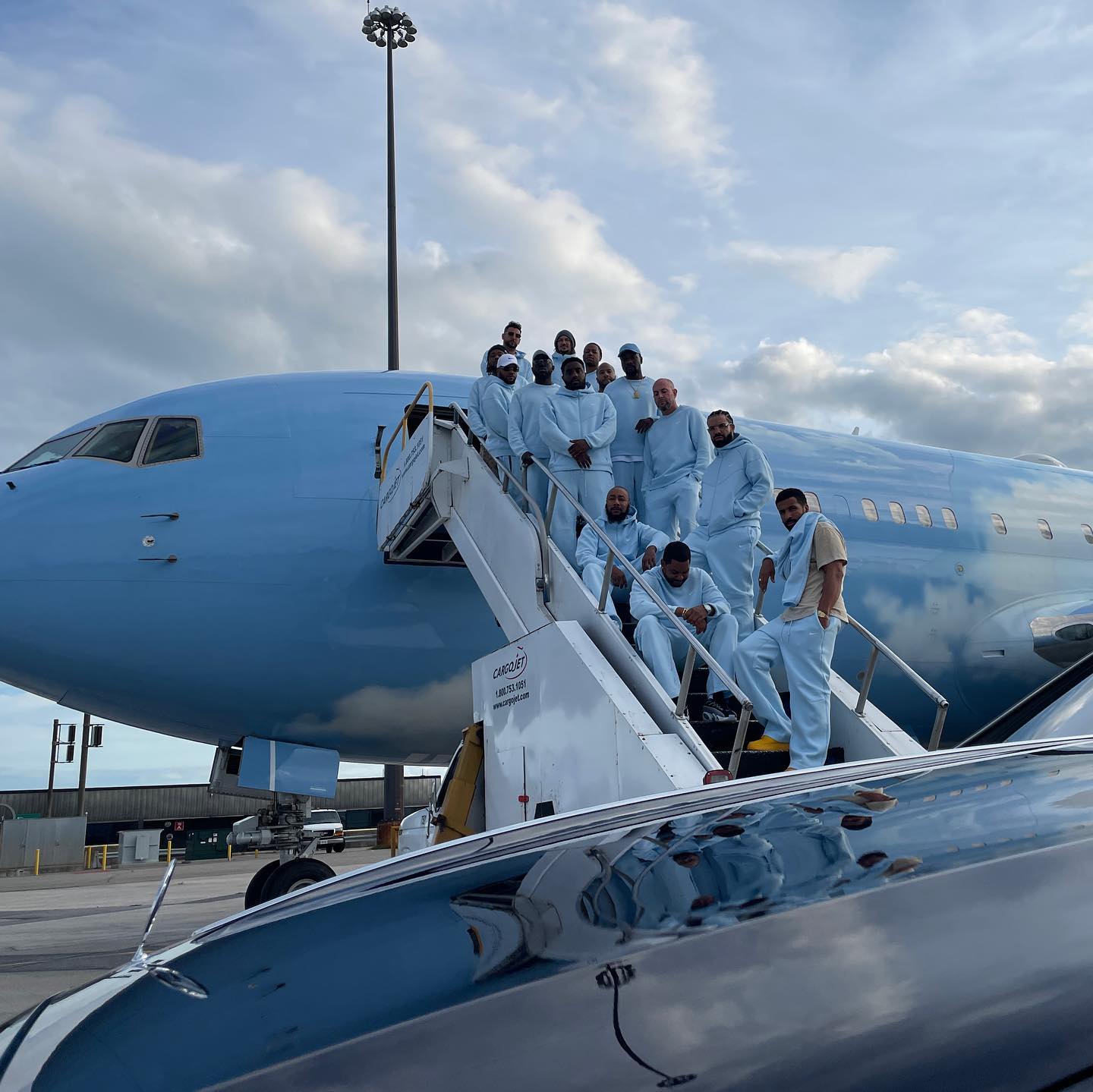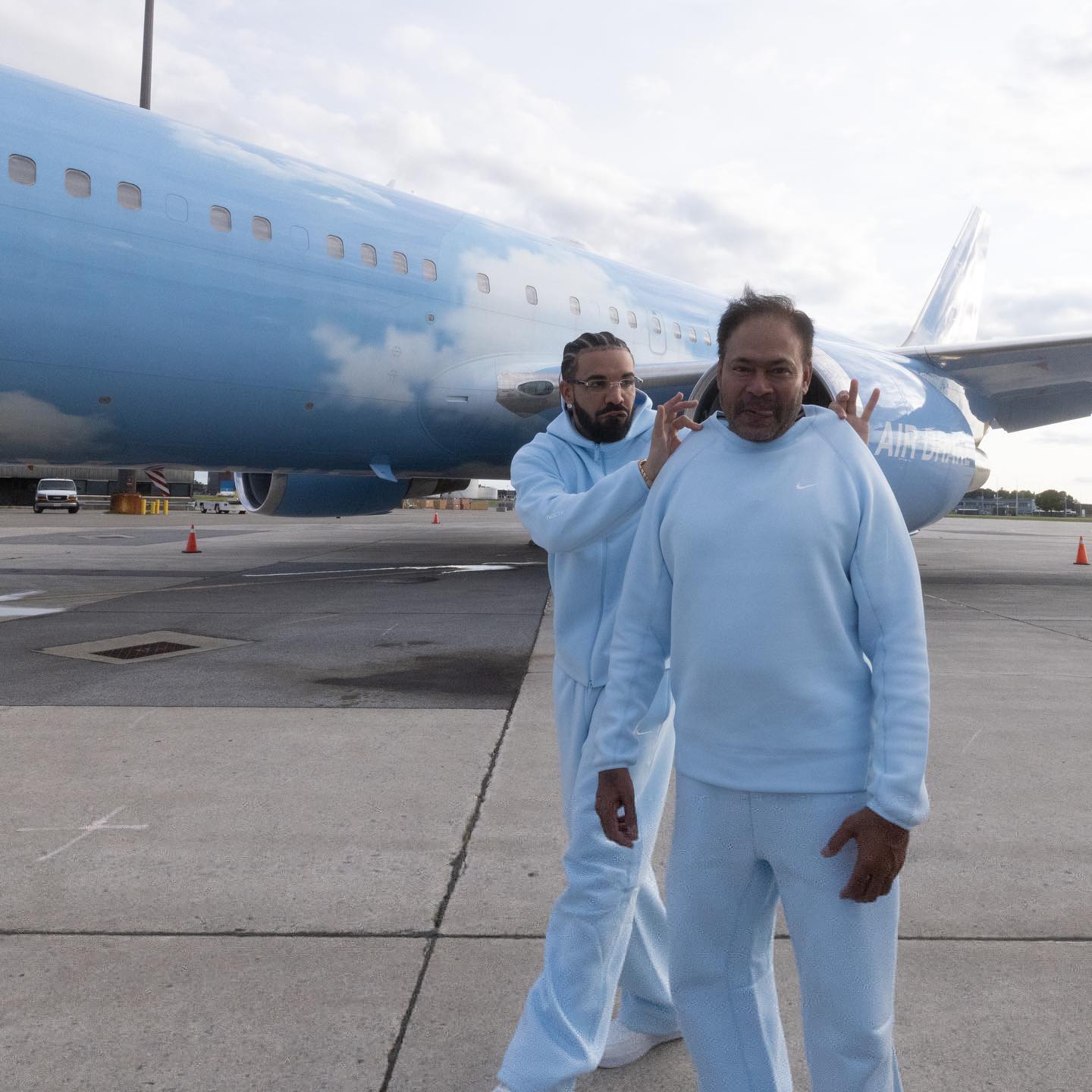 Aircraft type: Boeing 767
Cost: Gifted
The Canadian rapper is among the richest musicians by net worth, with an estimated fortune of USD 250 million. But he practically got the aircraft for free, thanks to a deal with Canadian airline Cargojet.
According to a May 2019 report by TMZ, Cargojet gave the aircraft to Drake in a strategic move that helps in the publicity of the company through Drake's international trips on the aircraft — which are quite frequent and done almost always on this aircraft.
Drake's private jet has the words "Air Drake" on the engines. His OVO owl logo is prominently displayed on the front side of the body while the tail bears his clasped prayer hands logo. The Cargojet logo appears on the rear end of the body, on the lower part.
Painted in a baby blue colour, the glamorous jet was reportedly 23 years old when it was gifted to Drake. But Cargojet spent USD 100 million on refurbishments to make it luxuriously comfortable for the superstar rapper. Reports suggest that the overall value of the aircraft when Drake received it was around USD 185 million.
According to an E! News report, the aircraft has plush leather seating, gold-hued accents and a giant flat-screen TV, among several other state-of-the-art features. Drake had himself posted about his aircraft on Instagram. In one post, which is now deleted, the interiors revealed a full kitchen and luxury bathrooms.
His latest pictures reveal that the aircraft may have undergone a change in its livery. It now has a sky blue colour, complete with graphics of clouds. The OVO owl logo is now on the tail, atop an image of the globe.
Kanye West Aircraft type: Boeing 747
Cost: Gifted
Kanye West, formally known as Ye, has been in the news for the controversies he created since 2022.
Once among the richest musicians in the world, his status as a billionaire officially ended in April 2023 when Forbes revised his net worth to just about USD 400 million from around USD 2 billion a year ago.
Nevertheless, Ye still, apparently, can enjoy the assets he owns — mega mansions, costly cars and, perhaps, one massive private aircraft. His Boeing 747 is a two-deck monster designed for 660 people when flown in commercial aviation. It is the kind that is operated by Air Force One for the US president.
To date, it is the biggest private aircraft in the possession of any celebrity. Dubbed "Yeezy floating office," it has a luxury double-bed suite, marble bathrooms, a lounge, guest rooms and a dining area.
Reports suggest that Ye's aircraft is a gift he received from Team Adidas for his hugely successful Yeezy brand in 2018. But a 2018 Forbes report suggests that it might belong to Las Vegas Sands Corp., controlled by billionaire Sheldon Adelson. While Adelson passed away in 2021, part of his fortune was inherited by his widow Miriam Adelson.
Forbes also identified the aircraft as a Boeing 747SP model, a smaller version of the original Boeing 747-100 but with more range than its cousin. The report concluded that even if it is a gift from Adidas, it would be less than USD 10 million.
(Hero image: Gulfstream Aerospace/@GulfstreamAero/Twitter; Featured image: Gulfstream)
This story first appeared on Prestige Online Malaysia
Frequently Asked Questions (FAQs)
Question: Which celebrity owns the most expensive private jet?
Answer: Joseph Lau owns the most expensive private jet.
Question: Does SRK own a private jet?
Answer: Some reports suggest that Shah Rukh Khan, or SRK as he is famously referred to, owns a private jet. But there is no confirmation on it.
Question: How much does Shah Rukh Khan's private jet cost?
Answer: There is no clarity on whether SRK owns a private jet or its price if he indeed does.
written by.
Manas Sen Gupta
Manas enjoys reading detective fiction and writing about anything that interests him. When not doing either of the two, he checks Instagram for the latest posts by travellers. Winter is his favourite season and he can happily eat a bowl of noodles any time of the day.