One of the world's most famous faces, Henry Cavill owes his popularity to primarily his appearance as Superman in the DC Extended Universe (DCEU) films and his terrific portrayal of Geralt of Rivia in The Witcher series. As such, the Hollywood star commands a high net worth.
Cavill was born in Saint Helier on the island of Jersey, which is part of the Channel Islands and geographically located closer to France than to England. So, Cavill did part of his schooling at St. Michael's Preparatory School in Saint Saviour, France, before moving to complete his secondary education in Buckinghamshire, England.
He made his debut at the age of 18 years in 2001 in the movie Laguna and has since established himself as an actor of mettle over a two-decade-long career.
Primarily because of acting in films that have earned millions at the box office and the phenomenal success of The Witcher, it is estimated that Cavill has a net worth of USD 40 million.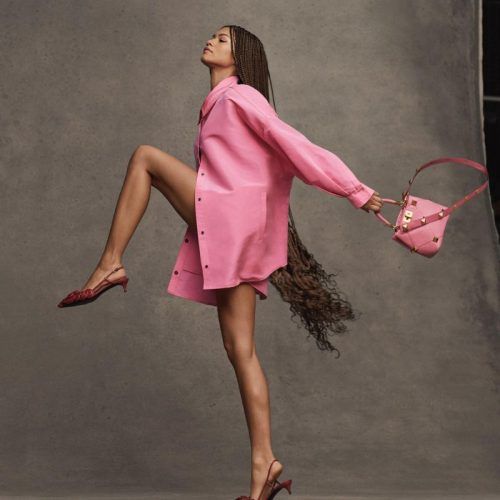 Earnings from films and TV shows The Count of Monte Cristo (2002) gave a fillip to the acting career of Henry Cavill. A series of movies followed, including Tristan & Isolde (2006) and Stardust (2007), but the English actor gained fame with the TV series The Tudors (2007–2010). His role as Charles Brandon, 1st Duke of Suffolk was loved by fans and critics alike.
Such was the fame and attention Cavill gained that Entertainment Weekly named him the "Most Dashing Duke" in 2009 in the magazine.
The success of the series thrust Cavill into the spotlight. He played the lead role of Greek hero Theseus in Tarsem Singh's Immortals (2011). The film received mixed reviews, but Cavill's performance in the action sequences was noted.
The year 2013 was when Cavill starred in his most famous role — Superman, in Zack Snyder's Man Of Steel.
Produced by Christopher Nolan, the first film in the DCEU, was a major box office success. It grossed over USD 668 million worldwide, becoming the highest-grossing Superman film ever until Batman v Superman: Dawn of Justice broke the record in 2016.
Reports suggest that Cavill was paid an upfront salary of USD 300,000 for Man of Steel. But the film's overwhelming box office success led to incentives that took the actor's pay to around USD 14 million.
Following this, Cavill is believed to have signed similar profit-sharing deals for his subsequent appearances as Superman in the movies. In December 2022, he announced that he will not be playing the universally famous comic book superhero in subsequent DC films, following the franchise's revamp by James Gunn.
Besides Superman, Cavill has played the role of American spy Napoleon Solo in The Man from U.N.C.L.E. (2015), the main antagonist August Walker/John Lark opposite Tom Cruise in Mission: Impossible – Fallout (2018) and Sherlock Holmes with Millie Bobby Brown in Enola Holmes (2020) and its sequel Enola Holmes 2 (2022).
In 2019, he appeared in the titular role of the Witcher Geralt of Rivia in Netflix's The Witcher. The series has been a critical and commercial success, with fans of the books and the games on which the show is based showering praise on Cavill's performance and appearance.
Reports suggest that the series brought greater fame to Cavill, which is not an exaggeration given that there were vocal protests online after Netflix announced he will be replaced with actor Liam Hemsworth after season 3.
It is estimated that Cavill was paid USD 400,000 per episode of the series in the first season. Since the season has eight episodes, Cavill is believed to have earned around USD 3.2 million. His exact pay in season 2 and season 3 is unclear, but a November 2021 report by The Hollywood Reporter suggests that he signed a deal of USD 1 million per episode at the time when season 2 was set to air. This means that he might have made USD 8 million for the second season and is expected to earn the same amount for his final appearance on the acclaimed show.
Even though he is no longer part of The Witcher franchise, the actor has his work bag full. He is set to play lead roles in Guy Ritchie's World War II-era film The Ministry of Ungentlemanly Warfare and Matthew Vaughn's spy movie Argylle, both of which are set for release in 2024.
In December 2022, it was announced that he will star in and executive produce an Amazon series based on the world's most popular miniature wargame, Warhammer 40,000.
Brands that Henry Cavill is associated with
Henry Cavill is a brand ambassador of at least three major brands.
He is the spokesperson for the botanical drinks brand No.1 Botanicals. The fizzy drink brand was founded in 2017 by entrepreneur David Spencer-Percival. Two years later, Cavill became an investor in the brand's No.1 Rosemary Water drink.
In 2018, Cavill became the global face of luxury eyewear brand Boss Eyewear for its glasses and sunglasses range and appeared in its #SharpenYourFocus campaign. His third major brand association is with nutritional brand MuscleTech, which signed the actor as their chief creative director, global brand ambassador and spokesperson in August 2021.
"He personifies MuscleTech, not only in terms of his intense training regimen and science background, but also with his commitment to well-being, involvement in the community, and philosophy on life," said Jarrod Jordan, chief marketing officer at MuscleTech's parent company, Iovate Health Sciences International Inc., about the deal.
Cavill has since appeared in MuscleTech advertisements, showcasing his fitness regimen and his Greek-god physique. Apart from his known brand endorsements, Cavill has also helped launch major products. Perhaps the most notable of these is the twin turbo-charged V8 McLaren MP4-12C Spider.
In 2012, he was seen driving a white version of the high-speed car on the grounds of Windsor Castle as part of a promotional strategy by McLaren for the European launch of the car. The 2012 model of the car has a top speed of 333 km/h and an acceleration of 0-100 km/h in 3.3 seconds.
Cavill's production house
Henry Cavill launched Promethean Productions with his brother, Charlie Cavill, and London-based producer Rex Glensy. According to company information available on the UK government website, the production house was incorporated in November 2013.
The first film released by the production company was Stratton (2015), a spy movie based on the John Stratton character created by Duncan Falconer in a series of novels. The film was made along with Amber Entertainment and GFM Films.
At the time of the film's announcement in 2014, Cavill said, "Having the opportunity to expand my horizons into filmmaking is incredibly exciting. Getting to work so closely with my brother in this venture is equally so."
But he left the project five days before filming was to start, citing "creative differences." It is unclear if Cavill is still associated with the production house he co-founded, though it remains in business.
How Henry Cavill spends his wealth
Houses Henry Cavill owns Hello! magazine reported in December 2021 that Henry Cavill lives in a small accommodation in South Kensington in London.
Speaking on The Rich Eisen Show, Cavill said that his London home was in fact an erstwhile mews or a converted stable.
"What's your gaming man cave look like?" quizzed Rich and to that Henry replied:
"I don't have a man cave. I have a small Mews house in London. What a Mews is, is an old stable that's been converted into houses over the years. It's not huge. My computer desk is in my very small living room."
He further clarified that they don't look like stables with sawdust and horses, but proper houses that were made out of what once were stables.
Cavill had in May 2021 posted a picture on his Instagram, showing him with his girlfriend Natalie Viscuso. They appear to be on the grounds of a large mansion, the front of which is seen in the picture. The same mansion is seen in an earlier post by Cavill in which snow can be seen all around. However, there is no clarity on whether the mansion belongs to the Superman star.
But his house in the US is the opposite of his London home. The American property is located in a secluded area of Lake Sherwood, around 20 minutes drive from Hollywood.
He bought the property for around USD 5.5 million in 2013. To date, the house is his only known address in the US.
What makes the US property grand is both its location and design. It is perched atop a cliff and has a futuristic appearance, giving the impression of being straight out of a sci-fi movie. The media has dubbed it Cavill's own 'Fortress of Solitude,' after the fictional fortress of the same name in Superman comic books.
The property has five bedrooms and six bathrooms. There are floor-to-ceiling windows in most of the main rooms. It has a movie room, a boat deck and an outdoor pool. The property is large enough to boast its own guest quarters.
He also owned a massive family property in his native place Jersey in the Channel Islands in the UK. The property, a mansion named L'Ecluse, overlooking a picturesque valley named Vallee des Vaux, was where he spent his childhood. It was sold in 2016 for approximately USD 5 million.
Spread over approximately 12,140 square metres, the property was originally created in the late 19th century as a farm. During World War II, German forces seized the house on the property and used it as staff quarters.
The seven-bedroom house has granite and marble-topped surfaces as well as luxurious furnishings such as Mark Wilkinson's New England island kitchen, authentic original 1920 parquet flooring on the second floor and a decked terrace.
Cars and bikes that Henry Cavill rides
Bentley Continental GT V8S A British actor would obviously have a soft spot for British wheels. And Henry Cavill is no exception. In his garage is a Bentley Continental V8S, from the iconic British luxury automaker.
In September 2017, Cavill shared a selfie from inside his car and words of praise for it on social media.
"I love the way this beast feels….it's powerful, it's fast, it looks good and it looks different. Moustaches aside though, this Bentley makes me feel exactly the same way," he wrote about his magnificent machine. Cavill's Bentley Continental GT V8S is blue and has plush soft-cream upholstery in the interiors. The headrests are marked with the Bentley logo.
A new Bentley Continental GT V8S comes with a 4.0-litre V8 engine, delivering 542 bhp. It can go from 0 to 100 km/h in 4.1 seconds and has a top speed of 318 km/h.
Depending on the exact specifications and the numerous customisations the carmaker offers, a Bentley Continental GT V8S coupé — the kind that Cavill owns — starts at USD 252,000.
Bentley Bentayga
Cavill surely is a big fan of Bentley cars. He was spotted driving around in a Bentley Bentayga in New Jersey in June 2018, where he was attending the Durrell Challenge run for wildlife conservation on his home island of Jersey.
But the car isn't owned by him; it was lent to him for a week by Bentley.
"The other reason im looking so chuffed is because Bentley lent me that car for the weekend so I could ride around in style when I wasnt running around in short shorts!" Cavill remarked as he shared a post of himself posing next to the car.
The Bentley Bentagya is a luxury SUV whose line has three different engine types: a 4.0-litre V8 petrol engine, a 6.0-litre W12 petrol engine and a 3.0-litre hybrid. The exact model that Cavill was lent is unclear, but a base model Bentagya has a top speed of 290 km/h on a petrol engine and 254 km/h on a hybrid engine.
Depending on the model, specifications, customisations and engine type, a 2023 Bentley Bentagya can cost anywhere between USD 167,000 and USD 263,000.
Audi Q8 e-tron In March 2019, Cavill posed next to his Audi Q8 e-tron car while he was in Jersey for the year's Durrell Challenge run.
"The event being all about conservation and protecting our planet, I decided it was time to start taking the next step in my own journey to being a better man for the planet and going electric when I can. This was a great opportunity to try out the new e-tron from Audi!" he wrote in a post on social media.
The electric Audi Q8 e-tron (formerly known as Audi e-tron) is a crossover SUV whose production version was launched in 2018. The latest models — of which there are two, a classic SUV and a Sportback — can go up to a range of 600 kilometres. It has the fastest possible acceleration of 0-100 km/h in 4.5 seconds and a top speed of up to 210 km/h. The car starts at around USD 80,000.
A second Audi car Some reports say that Cavill owns an Audi e-tron GT, citing a January 2019 photo in which he is seen posing next to an Audi car with a snow-capped Hungarian landscape in the backdrop.
At the time, he was shooting for the first season of The Witcher at two studios close to the Hungarian capital of Budapest.
"It's a solid snow day here in Hungary and I live at the top of a 2km hill, but it's also leg day so I will have to trust in this lovely steed from Audi to get me to the gym in one piece!" he wrote in the caption of his Instagram post in which he shared the picture.
Though it is clear that he has a second Audi, the car is not likely an e-tron GT because the car went on sale in Europe early in 2021. The electric car has two variants — e-tron GT quattro and RS e-tron GT.
Other cars
Cavill is believed to also own an Aston Martin DBS, a Ferrari 458 Spider, a Peugeot 306 GTI and a Cadillac XTS.
In a promotional campaign around his spy movie The Man from U.N.C.L.E. in 2015, Cavill posed with a private aircraft and a red-and-white Rolls-Royce Wraith. It led to speculations that he owns both the jet and the classic automobile which is seen as one of the most defining symbols of status, power, wealth and luxury on four wheels.
.@shortlist featured #RollsRoyce #Wraith on the cover of ShortList Mode, alongside Henry Cavill. #ManFromUNCLE pic.twitter.com/BiMrZfhSLo

— Rolls-Royce Motor Cars (@rollsroycecars) March 18, 2015
The Rolls-Royce Wraith is one of the world's costliest cars. The 2020 model has a starting price of USD 330,000. The car has a 6.6-litre turbo-charged V12 engine, delivering 623 horsepower.
Ducati XDiavel S Cavill also has a passion for bikes. In March 2018, he shared on social media his joy at having bought a Ducati XDiavel S after passing his bike-riding test.
"Another little event in my life that I've kept under my hat for a bit. After I passed my test I gifted myself 158 horses, alllll contained in this here steel horse!" he wrote in the caption of the post.
"For those of you out there who may panic and say that it's too big a bike, worry not. There are 3 riding modes…all the way from I'm ready, I can handle this to Beyonce's Jelly. It's been locked away for a bit due to the wintery-ness that we've been experiencing in the UK but i will take full advantage of the sunshine when it comes back!" he added.
Made by legendary Italian bike maker Ducati, the XDiavel S is a cruiser powered by a 1262cc liquid-cooled, 8v L-twin engine. It has a top speed of 233 km/h and is meant for experienced bikers. In 2018, the bike came with a price tag of around USD 24,500.
Ducati Panigale V4S If Bentley is his favourite car maker, Ducati sure is his favourite bike brand. In August 2019, he raved about a new Ducati that the Italian bike company let him "borrow."
"Ughhhhh. I love this bike!! The folks at Ducati let me borrow it to try it out and it has definitely placed as my new #1! Thank you Ducati," he wrote on Instagram, posing on a Ducati Panigale V4S.
The bike is a variant of the Ducati Panigale V4 line, which went into production in 2018. Priced at somewhere around USD 35,000, a new S variant has an approximate top speed of 299 km/h on a 1103cc 90-degree V4 Desmo engine.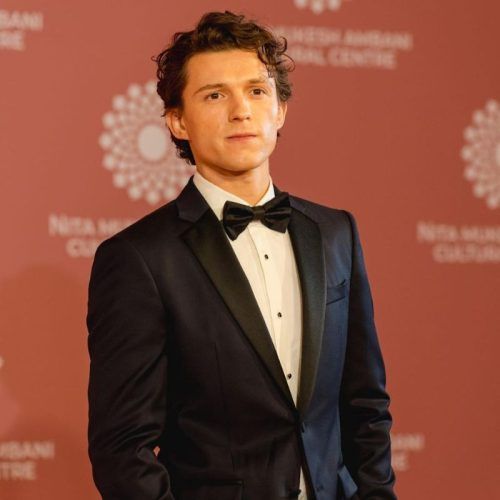 Philanthropic works by Henry Cavill
Henry Cavill is also known for his contribution to wildlife conservation through his association with the Durrell Wildlife Conservation Trust on his home island of Jersey.
He has been a regular participant in its annual charity run to help raise funds and spread awareness about wildlife protection and the environment. Even during the pandemic, Cavill participated in the run virtually to ensure that the trust is able to raise money for their important charitable cause. Besides Durrell Wildlife Conservation Trust, Cavill is also an ambassador of the Royal Marines — the special operations commando component of the Royal Navy.
Cavill is the longest-serving ambassador of the force, according to the Royal Marines charity website. He also has a family connection to the commando wing as his brother, Colonel Nik Cavill, is a senior serving Royal Marine.
As an ambassador, he has participated in the Gibraltar Rock Run and taken the Royal Marines Commando Challenge.
In fact, so famous is Cavill's image that Paramount Pictures decided to do charity on their own using nothing but the actor's famous moustache from Mission: Impossible — Fallout (2018) as an inspiration.
In memory of Henry Cavill's #KingStache in Mission: Impossible Fallout, @ParamountMovies has made a donation to @Movember in support of their men's health initiatives. Donate today at https://t.co/ngn1xlcDT3 #LongLiveTheMo pic.twitter.com/KatLpdfqfp

— Mission: Impossible (@MissionFilm) November 19, 2018
On 19 November 2018, the studio announced that it has donated to Movember in support of their men's health initiatives "in memory of Henry Cavill's #KingStache."
(Hero image: Courtesy of Daniel Smith – © 2013 Warner Bros. Entertainment Inc./IMDb; Featured image: Courtesy of Henry Cavill/@henrycavill/Facebook)
This story first appeared on Lifestyle Asia India
Frequently Asked Questions (FAQs)
Question: What is Henry Cavill's salary?
Answer: Henry Cavill reportedly received around USD 1 million per episode for 'The Witcher'.
Question: How much did Henry Cavill earn for playing Superman?
Answer: Henry Cavill was paid an upfront USD 300,000 for 'Man of Steel,' but ended up earning around USD 14 million as incentives because of the massive box office success of the film. He is believed to have had similar incentive deals for his subsequent appearances.
Question: Why was Henry Cavill replaced in 'The Witcher'?
Answer: Henry Cavill never revealed why he left 'The Witcher.' The makers and Netflix have also never officially said anything on why he was replaced.
Question: Who replaced Henry Cavill on 'The Witcher'?
Answer: Liam Hemsworth, the younger brother of Chris Hemsworth, replaced Henry Cavill as 'The Witcher.'
written by.
Manas Sen Gupta
Manas enjoys reading detective fiction and writing about anything that interests him. When not doing either of the two, he checks Instagram for the latest posts by travellers. Winter is his favourite season and he can happily eat a bowl of noodles any time of the day.