Spanish golfer Jon Rahm Rodriguez won his first Masters championship on 9 April 2023 in Augusta, Georgia, US. The win not only helped Jon Rahm, as he is referred to, return to the No.1 position on the Official World Golf Ranking (OWGR) chart but also significantly contributed to his net worth.
Rahm won the Masters at the Augusta National Golf Course, a famous golf course, by four strokes, defeating LIV golfers Brooks Koepka and Phil Mickelson — both of whom were tied for T2 (second place).
The win was Rahm's fourth in the ongoing season and his second major championship following the 2021 US Open title. He already won the Sentry Tournament of Champions, The American Express and the Genesis Invitational golf tournaments as part of the PGA Tour earlier in 2023.
All about Jon Rahm, his career and his earnings
Who is Jon Rahm and how did he become a golf star? Born in the Basque Country of Spain on 10 November 1994, Jon Rahm Rodriguez impressed scouts on golf courses and earned an entry into Arizona State University.
He set multiple records while at the university, winning 11 collegiate tournaments as well as the Spanish Amateur title in 2014 and 2015.
Rahms is the first golfer to have twice won the Ben Hogan Award. Even as an amateur, he was among the top five at the Phoenix Open on the PGA Tour.
In fact, in two stints between April 2015 and June 2016, Rahm was the world no.1 amateur for 60 weeks. He entered the 2016 US Open and Open Championship by virtue of having been awarded the Mark H. McCormack Medal for his dominance on world rankings in 2015.
Rahm turned pro in 2016, which happened after he secured the best rank for an amateur at the US Open the same year. By this time, he had earned a Bachelor of Arts degree in Communications from Arizona State University.
He made his debut as a pro golfer at the Quicken Loans National and won his first PGA Tour title with the Farmers Insurance Open. He first claimed the No.1 rank in July 2020 after winning the Memorial Tournament.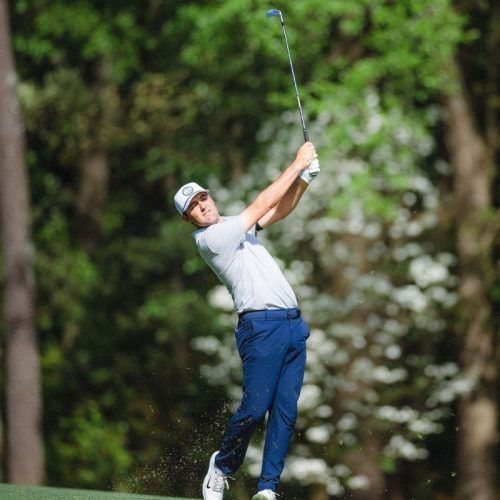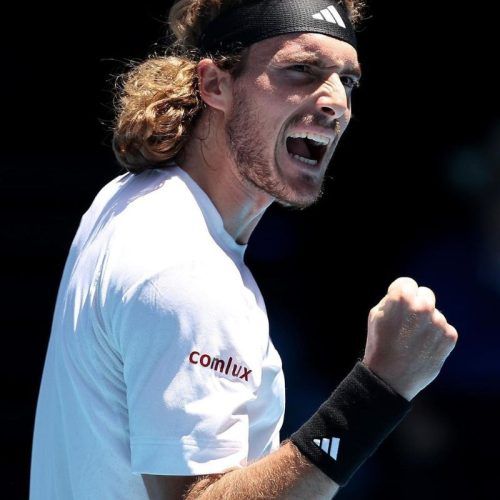 Augusta Masters win came on a historic day
After winning the 2023 Masters at Augusta, the 28-year-old Jon Rahm became only the fourth player from Spain to win the coveted green jacket — an honour bestowed on the winner of Masters golf tournaments. The others are Sergio Garcia (2017), José María Olazábal (1994, 1999) and golfing icon Seve Ballesteros (1980, 1983).
A Green Jacket for Jon Rahm. #themasters pic.twitter.com/9m0Z59P1qR

— The Masters (@TheMasters) April 10, 2023
In fact, Rahm's victory was a memorable one since it came on what would have been the late Ballesteros' 66th birthday and in a year that marks the 40th anniversary of his 1983 win.
"We all dream of things like this as players, and you try to visualise what it's going to be like and what it's going to feel like," Rahm told ESPN following his win.
"Never thought I was going to cry by winning a golf tournament, but I got very close on that 18th hole. And a lot of it because of what it means to me, and to Spanish golf," he said, adding, "It's Spain's 10th major, fourth player to win the Masters. It's pretty incredible."
Rafael Nadal had once defeated Rahm
Rahm's spectacular win at the 2023 Masters was also hailed by tennis great and his compatriot Rafael Nadal.
The 22-time Grand Slam champion congratulated Rahm with a post on Instagram.
"Very very big! Master @jonrahm ! So proud and so happy!!! Congratulations!!!!," he wrote in Spanish.
View this post on Instagram
Interestingly, Nadal is himself an avid golfer and has defeated Rahm in the past. Years ago, when he was a student at Arizona State University, Rahm went head-to-head with Nadal at Oracle founder Larry Ellison's private club in Palm Springs, California, US. Nadal won four under par.
Rahm has always held the tennis legend as his icon. After Nadal won his 21st Grand Slam title at the 2022 Australian Open, Rahm called his icon the "undisputed greatest of all time."
"He's one of my idols, I don't know how many Spain has, but if he were to win it would stay like that. To be the undisputed greatest of all time at a sport is very unique," he said.
What are Jon Rahm's net worth and earnings from golf? Even though Jon Rahm's net worth might not be as much as Tiger Woods' — the world's only golfer who is a billionaire — the former has earned millions of dollars already in his rather short pro golfing career.
It is noteworthy that Rahm turned pro only in 2016. This means that he hasn't even completed a decade as a professional on the golf circuit. Yet, his earnings have been rising fairly fast.
In May 2022, Spanish daily Marca published an article on the net worth of Jon Rahm. According to the report, the figure stood at USD 16 million.
In its profile of the player, Planet Sports, however, revealed that he earned over USD 30 million when all his prize money from the PGA and European Tours is taken into consideration.
Citing data from Spotrac, Sporting News reported that Rahm has earned an estimated USD 66 million through his career, including USD 45 million in official PGA Tour earnings before the 2023 Masters.
Marca noted that he went past the USD 30-million-mark in career earnings in January 2022 when he finished runner-up at the Sentry Tournament of Champions in Kapalua. According to the report, he earned over USD 7.7 million in 2021 and USD 5.9 million in 2020, indicating that his earnings are increasingly rising year on year.
Further, as part of the PGA Tour's Player Impact Program, Rahm has earned USD 9 million since 2021, reported Sporting News.
Now, as a winner of the 2023 Masters at Augusta, Rahm took home the prize money of USD 3.24 million as the winner's share of the USD 18 million purse. The amount is certain to increase his yearly earnings from the ongoing season.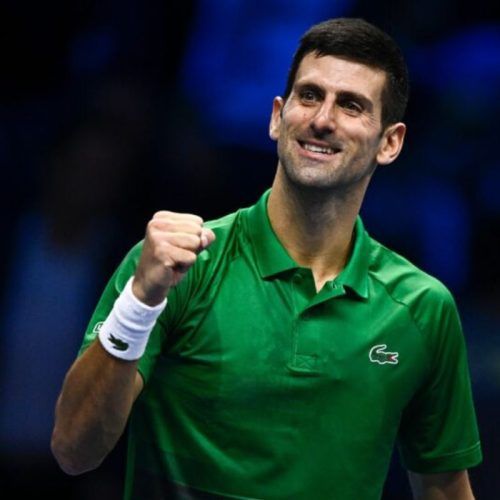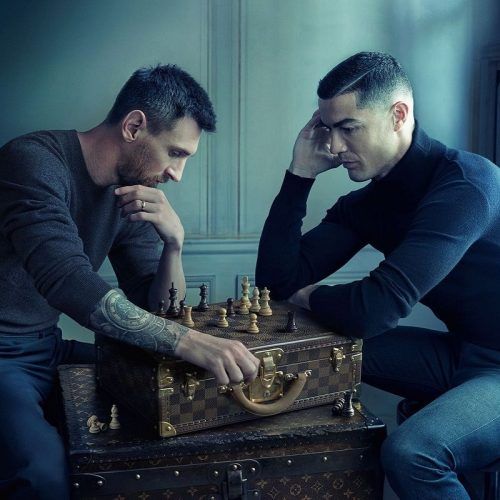 What brands does Jon Rahm endorse? Not much is known about Jon Rahm's endorsements. But one of the most significant brands in his bag is Mercedes-Benz. The golfer and the German auto giant signed a partnership deal in 2018.
In fact, on 5 April 2023, a day before the start of the Augusta Masters, Mercedes-Benz released a pop-art EQS SUV at Augusta to honour Rahm and two-time Masters champion Bernhard Langer.
"This is certainly a special week for all of us and the artwork on the vehicle adds excitement. I feel very lucky to be a part of this unique project alongside fellow Mercedes-Benz brand ambassador, Bernhard Langer," Rahm said about the honour.
Apart from Mercedes-Benz, Rahm has endorsement deals with Maestro Dobel Tequila, VistaJet, NetJets, Rolex and Arizona-based software firm Blue Yonder.
(Main and Featured images: The Masters/@TheMasters/Twitter)
Frequently Asked Questions (FAQs)
Question: What ethnicity does Jon Rahm belong to?
Answer: Jon Rahm is of Spanish ethnicity.
Question: Who is Jon Rahm?
Answer: Jon Rahm is a Spanish professional golfer who lives in the US.
Question: Is Jon Rahm World Number 1?
Answer: Yes, Jon Rahm regained his No.1 spot after winning the 2023 Masters at Augusta.
Question: What is Jon Rahm's net worth?
Answer: The net worth of Jon Rahm is somewhere around USD 16 million, as per 'Marca'.
Question: How much money does Rahm earn on the PGA Tour?
Answer: Reports suggest that Rahm has earned around USD 45 million in career earnings on the PGA Tour before his 2023 Masters win.
written by.
Manas Sen Gupta
Manas enjoys reading detective fiction and writing about anything that interests him. When not doing either of the two, he checks Instagram for the latest posts by travellers. Winter is his favourite season and he can happily eat a bowl of noodles any time of the day.