Earning massive pay cheques and fan following from their professional stints, celebrities often become a brand in themselves. With such success comes lucrative endorsement deals. It comes as no surprise then that Dior recently signed on Johnny Depp to remain the face of their men's perfume even after his controversial divorce trial.
When basketball legend Michael Jordan inked an unprecedented deal of USD 2.5 million with Nike in 1984 with added royalties, history was scripted. The collaboration remains one of the most expensive celebrity endorsements to date.
Over the years, stars like Taylor Swift, Beyoncé, George Foreman, David Beckham, and Lionel Messi have come to charge enormous figures for every endorsement deal and ad campaign, thanks to their global appeal.
Whether it is Diet Coke, sportswear, electronics, or coffee — celebrities bank on these for truckloads of money beyond their regular work. From simply featuring products on their Instagram handles to signing multi-year contracts as brand ambassadors, celebrity endorsements play a very pivotal role in boosting their net worth.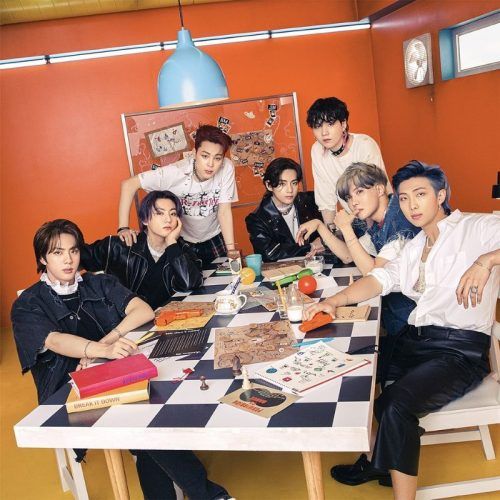 Some of the most expensive celebrity endorsements that grabbed headlines
Lionel Messi x Adidas Value: Over USD 1 billion
Football GOAT Messi has long been a spokesperson for Adidas, sporting their shoes and apparel on the field. However, the Argentinian legend took the relationship to the next level when he inked a lifetime deal of USD 1 billion with the sports giant in 2017. Besides wearing the brand's shoes and jerseys on the field, the contract requires him to appear in commercials as well as other campaigns.
Furthermore, Messi reportedly gets a certain percentage of sales of Messi-branded merch, like boots, clothing, and accessories. According to a Sports Brief report, in addition to the USD 1 billion, Messi receives USD 19.2 million per annum as per the contract.
David Beckham x Adidas Value: USD 160 million
When Beckham shook hands with German sports brand Adidas as their lifetime brand ambassador in 2003, the news sent ripples across the sports and business worlds alike. Reportedly, the former English soccer star and captain also received a huge downpayment of USD 80 million upfront at the time of signing.
Besides being the face of the brand, Beckham earns from the campaign's profits as well. He is often seen sporting the company's signature three-curved lines and three-leaves logo on his Instagram posts.
The Beckham-Adidas pact eclipses other noted celebrity-sports brand partnerships, including Tiger Wood's 2000's five-year deal worth USD 100 with Nike and LeBron James' seven-year contract worth USD 90 million with Nike.
George Foreman x Salton Inc Value: Over USD 138 million
The celebrated boxer was quite a fighter in the ring during his time in the 1980s and 90s. However, Foreman earned way more from his endorsement deals than from his boxing bouts.
In the 1990s, Salton Inc's electric grill was a rather unknown product. However, when WWE legend Hulk Hogan passed on the offer to endorse it, Foreman took it up and lent his name to the brand, which thereafter came to be known as George Foreman Grills.
Foreman received USD 137.5 million in cash and stock for his name rights and an additional USD 11 million for appearing in TV commercials and advertisements. According to CNBC, the boxer might have milked a total of around USD 200 million from the overall deal, which led to the sale of over 100 grills.
Tiger Woods x Nike Value: USD 100 million
An indomitable name in the golfing arena, Woods became a Nike spokesperson as part of one of the most expensive brand endorsements with several contracts.
The first multi-year contract came in 1996 — a five-year deal worth USD 40 million. The next one, which was worth USD 100 million for a similar time period, came in 2001. A third deal was inked in 2006 for the next seven years. It was reportedly renewed in 2013, for a whopping USD 200 million.
Besides these, Nike has also proven to be Woods' most trusted and loyal sponsor. In 2009, when alleged news of his extra-marital affair surfaced, the sports retailer stood by him. It continued to do so in 2017 when Woods was charged with speeding and his game was affected by multiple injuries.
Charlize Theron x Dior Value: USD 55 million
One of Theron's most expensive brand endorsements came when Dior signed an 11-year-long pact with the South-Africa-born actress for its J'adore perfume range. With an annual payout of USD 5 million, the deal saw Theron appear in several Dior commercials and billboard adverts.
The Oscar-winner proved instrumental in amping up the label's sales. So much so that the contract was further extended.
Serena Williams x Nike Value: USD 55 million
At the peak of her career in 2003, a young Williams was approached by Nike to be their brand ambassador. As they inked one of the most expensive contracts of the time, the 21-year-old became only the female athlete at the time to earn such a hefty amount.
Initially, the pact was worth USD 40 million for five years. However, the Swoosh provided an extension clause of three years which would pay her USD 55 million if she could meet certain career achievements. Needless to say, Williams pocketed it all as she became a global star, who dominated the courts till her retirement in 2022.
Beyoncé x Pepsi Value: USD 50 million
No stranger to being a brand ambassador for global companies, Queen Bey inked a major endorsement deal with Pepsi Co. in 2012. The singer and cultural icon channelled her popularity and worldwide appeal in promoting the beverage as she appeared on several billboards, commercials and cans.
Debuted in 2013, after her performance at the year's Superbowl halftime, the multi-year pact further cements the relationship between the two heavyweights. While Beyoncé had appeared in Pepsi commercials since 2002, the company had also sponsored several of her creative endeavours.
Julia Roberts x Lancôme Value: USD 50 million
One of the highest-paid actresses of her time, Roberts is known for some incredible films like Eat, Pray, Love (2010), Erin Brockovich (2000) and Pretty Woman (1999). In 2010, the Hollywood leading lady bagged a lucrative deal when she became the face of Lancôme.
The luxury French cosmetics house reportedly offered to pay USD 20 million initially, but increased it after roping her in for a five-year deal.
Roberts was not only the brand's spokesperson but was actively involved in research and product development as well. Her first campaign as a brand ambassador was for the famous Définicils Precious Cells Mascara.
George Clooney x Nespresso Value: USD 40 million
Luxury coffee brand Nespresso has a long-term pact with veteran Hollywood actor and coffee aficionado Clooney. Since 2006, the Gravity (2013) actor has appeared in several commercials that have pooled in the mammoth figure. With the actor's charming presence fuelling the comic angle of the ad campaigns, the collaboration made coffee a cherished household experience.
As one of the most important and profitable brand ambassadors, Clooney starred in the Nespresso advertisement How far would you go for Nespresso? with Jean Dujardin and Camille Cottin in 2022. Clooney and Dujardin had previously worked together in 2014's Monument's Men.
A 2013 report by The Guardian revealed the American actor had used his Nespresso salary to fund a satellite of The Satellite Sentinel Project to watch over the Sudanese dictator, Omar al-Bashir.
Selena Gomez x Puma Value: USD 30 million
In 2017, Gomez took to Instagram to announce, "Officially a part of the fam @puma #pumapartner." Twenty-five years old at the time, the singer and songwriter collabed with the leaping Panther for their range of women's footwear. The news came at a time when her then-boyfriend, Abel 'The Weeknd' Tesfaye had designed sneakers for the brand.

According to E! News, Gomez was paid the said amount for a two-year term and has appeared in a number of Puma adverts. Prior to this, she became a brand ambassador for the luxury brand, Coach, in 2016 and earned USD 10 million.
Taylor Swift x Coca-Cola Value: USD 26 million
Popstar and music icon Swift encashed a hefty sum when she became the brand ambassador of Diet Coke in 2014. She signed one of the most lucrative endorsements and went on to promote the aerated beverage in ad campaigns, radio spots and digital commercials.
Her then-hit single "22" became the backdrop of the company's "Stay Extraordinary" campaign and fans saw Swift sipping on the chilled drink and penning down her lyrics. Coca-Cola aptly used her massive fanbase and her distinct style of creating phenomenal music based on personal experiences for this campaign.
Besides Diet Coke, Swift has also signed other expensive brand endorsements with companies like Apple Music, Keds Footwear and Got Milk?
Johnny Depp x Dior Value: USD 20 million
In May 2023, when Dior roped in the Hollywood actor for their Sauvage line of premium men's fragrances, it marked the biggest brand endorsement in terms of men's perfumes of all time. The move came months after the LVMH-owned fashion and beauty maison stood by Depp during his highly publicised legal battle with ex-wife, actress Amber Heard.
He has been the brand ambassador for the Sauvage range since 2015, and this new three-year deal comes as an extension of a continued relationship. In terms of figures, this lucrative deal overpowers other notable collaborations by the brand, including Robert Pattinson's USD 12 million contract for Dior Homme and Brad Pitt's USD 7 million pact to promote Chanel No. 5.
Catherine Zeta-Jones x T-Mobiles Value: USD 20 million
While the majority of the expensive celebrity endorsement deals have been in the fashion and beauty domains, actress Catherine Zeta-Jones broke the stereotype when she signed a two-year contract with T-Mobile in 2002. The collaboration earned her USD 10 million annually.
A statement by the company said, "Zeta-Jones will bring the new global brand to life by appearing in T-Mobile's worldwide advertising campaign." The campaign began in California with the debut of the T-Mobile brand in the United States. She further renewed the contract in 2005.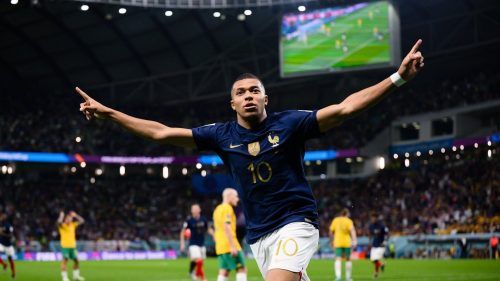 Other noted celebrity endorsements
Besides the aforementioned expensive celebrity endorsement deals, other lucrative pacts of all time include Angelina Jolie's 2012 Louis Vuitton deal worth USD 12 million, Justin Bieber's contract with OPI nail polish brand in 2010 worth USD 16.4 million and Britney Spears' deal with Pepsi in 2001 worth USD 16.7 million. Additionally, Justin Timberlake signed a McDonald's deal worth USD 6 million.
(Hero and feature image credit: Johnny Depp/ Instagram)
This story first appeared on Prestige Online Singapore
Frequently Asked Questions (FAQs)
Question: Which is the highest-paid endorsement deal?
Answer: Lionel Messi's USD 1 billion deal with Adidas in 2017, David Beckham's Adidas deal worth USD 168 million, George Foreman's deal with Salton Inc, worth over USD 138 million and Tiger Woods' deal with Nike worth USD 100 million are some of the most highly paid endorsements.
Question: Who is the highest-paid Nike endorser?
Answer: Michael Jordan, who has created a wide range of Air Jordan sneakers with Nike and has rendered his name to the brand, is believed to be the highest-paid Nike endorser. Reportedly, he has made over USD 1 billion through his products.
Question: Who has the most money in Adidas endorsement deals?
Answer: Sports legends like Michael Jordan, Lionel Messi, Mohamed Salah and Zinedine Zidane are some of the highest-paid Adidas ambassadors.
Question: Who is the most expensive brand ambassador in the world?
Answer: Celebrities like Lionel Messi, Michael Jordan, David Beckham, Taylor Swift and Selena Gomez are some of the most expensive brand ambassadors in the world.
written by.
Trinetra Paul
Trinetra is an ardent foodie and bibliophile who writes about films, travel, food and lifestyle. As a writer and literature student, slam poetry and storytelling are her go to jam. When not working, Trinetra is busy looking for her next place to visit or binge-watching Instagram videos for travel inspiration.