Bling Empire: New York, the spin-off of the hit Netflix show Bling Empire, dropped on 20 January and it has introduced an array of new high-net-worth Asian Americans alongside some familiar faces to an audience eager to see more of their ostentatious lifestyles.
Though the set up of the show has moved from sunny Los Angeles to the steelier environs of the Big Apple, there is no compromise in the display of extravagance and rivalries.
Dorothy Wang, one of the main cast members of the original show, headlines Bling Empire: New York season 1. Among the many new faces, she is joined by Stephen Hung and his wife, Deborah, who are perhaps the most noteworthy. Their combined net worth surpasses the two richest cast members of the original — Mimi Morris and Anna Shay.
Meet the affluent cast members of Bling Empire: New York
Stephen Hung — USD 400 million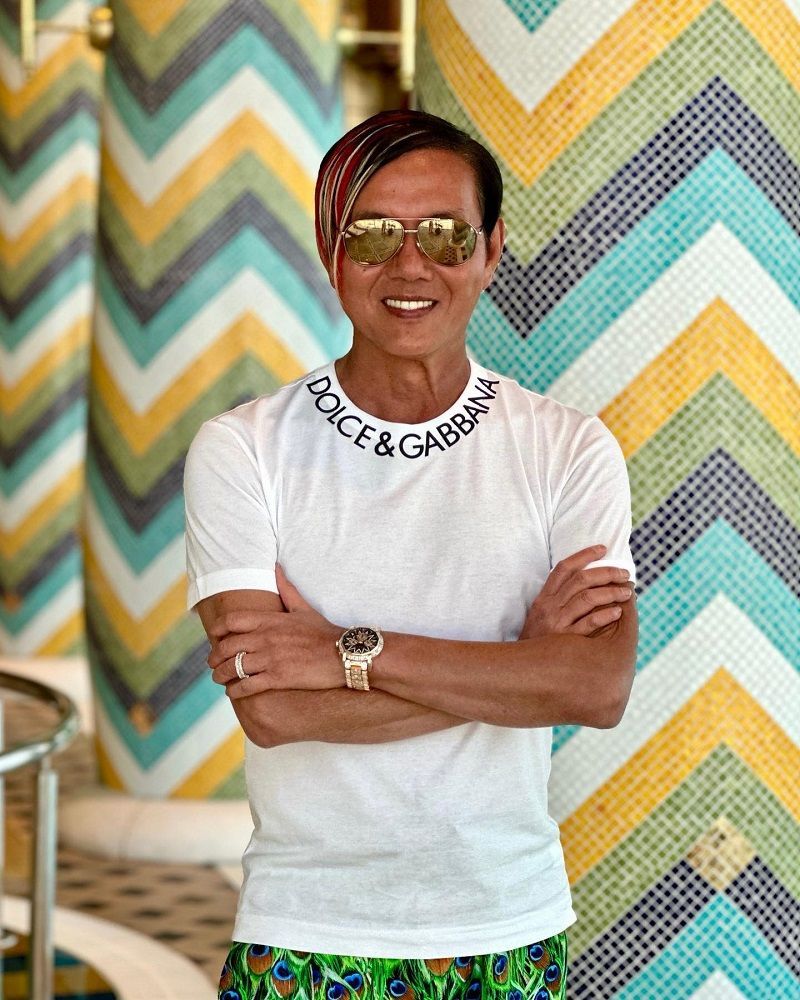 Hung, who is around 64 years old, is the richest cast member of Bling Empire: New York. Unlike many other cast members of the Bling Empire franchise, Hung has been known for his ostentatious lifestyle for quite a few years.
The Washington Post called him "the world's biggest spender" in 2014 when he made it to the front page of the Financial Times for spending USD 20 million on 30 customised Rolls-Royce Phantoms. The carmaker called it the "world's single largest order of Rolls Royces ever." At the time, he owned a white Ferrari, a Lamborghini Aventador, a white-and-gold Rolls-Royce Phantom and more than one Bentley car.
Wang was born with a silver spoon in a family of rich real estate developers. He studied medicine at the University of Southern California and earned his MBA from Columbia University. He started his career as an investment banker with Merrill Lynch, but quickly changed gears to follow his father into the world of real estate.
Among his businesses are The 13 Holdings Limited, a Hong Kong-based investment holdings company, He originally bought 30 Rolls-Royce cars for customers of his Macau casino and hotel named The 13 Macau. The business could not take off and Hung left the project reportedly in 2018.
Apart from his business interests, Hung continues to hold important positions in the banking sector. Reports say that besides other roles, he is the chairman of The Taipan Investment Group and the vice-chairman of Rio Entertainment Group.
Deborah Hung — USD 400 million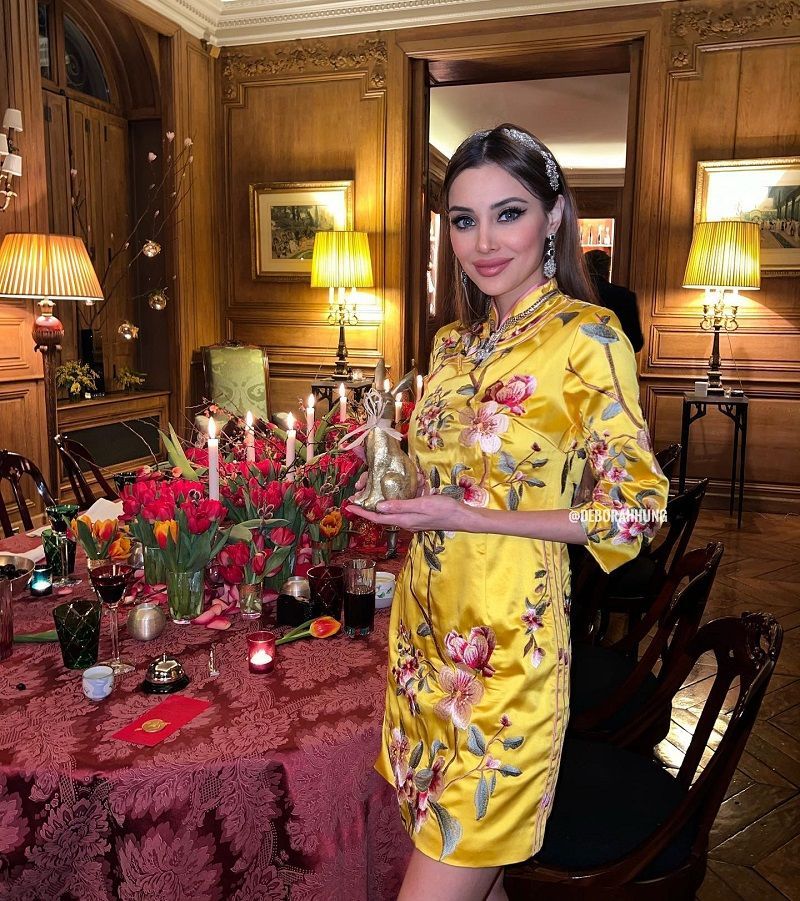 Deborah Valdez-Hung is a former Mexican supermodel and the wife of Stephen Hung. One of the most renowned names in the world of fashion, she owns the Hong Kong-based modelling agency Dreamodels.
According to Tudum, she was set to become a lawyer before meeting Stephen. A socialite, she has high-profile celebrity friends such as David Beckham, one of the richest footballers in the world, and fashion legend Christian Louboutin. Deborah is also a regular at major fashion shows headlined by the likes of Versace, Dior and others.
She also reportedly shares the love for Rolls-Royce with Stephen Hung, with a shining pink machine in her fleet of cars.
Dorothy Wang — USD 10 million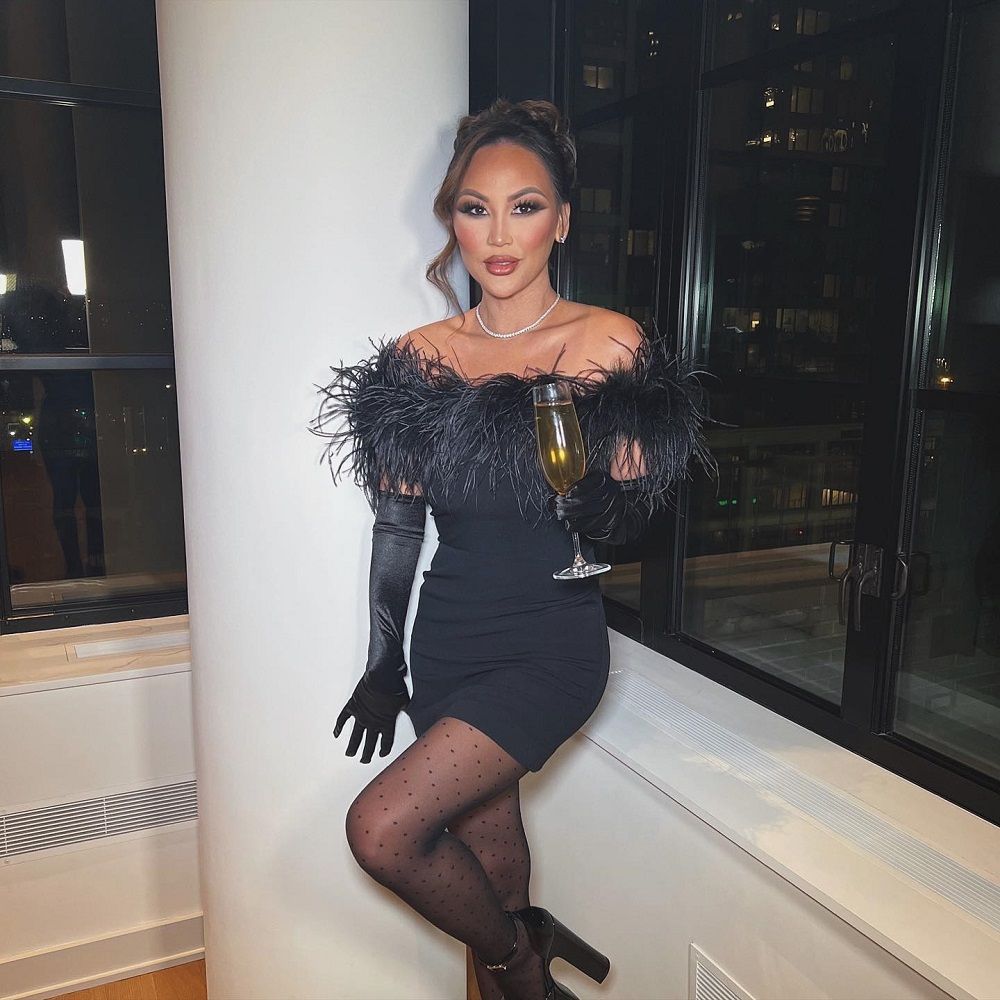 Dorothy Wang joined the main Bling Empire series in season 2, and has since become a mainstay of the Netflix show. One of the richest members in the original show, Wang is the daughter of self-made billionaire businessman Roger Wang, who moved to the US from Taiwan. Her father's fortune is one of the sources of Wang's wealth.
Like her father, Dorothy Wang turned to build her own business. She has her own jewellery line named Fabuluxe and a champagne brand called Rich and Bubbly.
She also has a real estate licence. Interestingly, the senior Wang built his business in the US by trading in real estate in Los Angeles.
Lynn Ban — USD 5 million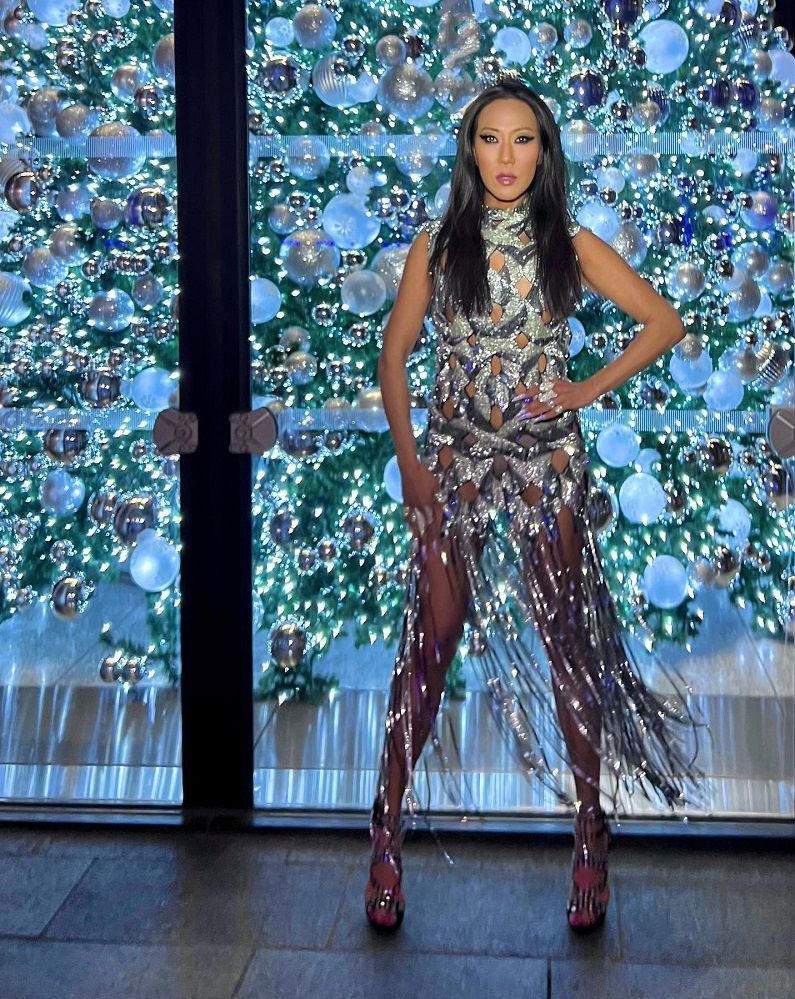 The couture jewellery designer runs her eponymous jewellery line with her husband Jett Kain. Her client list includes some of the world's greatest singer-songwriters — Beyoncé, Lady Gaga, Madonna and Taylor Swift. Pop legend Rihanna is believed to be the biggest champion of her jewellery brand.
One of the richest members of Bling Empire: New York by net worth, Ban was born into a wealthy household in Singapore. Her father, David Ban, launched the Japanese eatery Genki Sushi in Singapore and Hong Kong. David Ban also serves as the executive director of Venus Assets, a Kuala Lumpur-based developer which owns Four Seasons Place in Malaysia. Her mother, Patricia, is a Gemological Institute of America-certified gemologist.
View this post on Instagram
The family moved to New York City when Ban was four years old. She studied art history and literature at the Gallatin School of Individualised Studies and started a vintage couture business in 2002 before moving to her jewellery business in 2011.
Blake Abbie — USD 3 to USD 5 million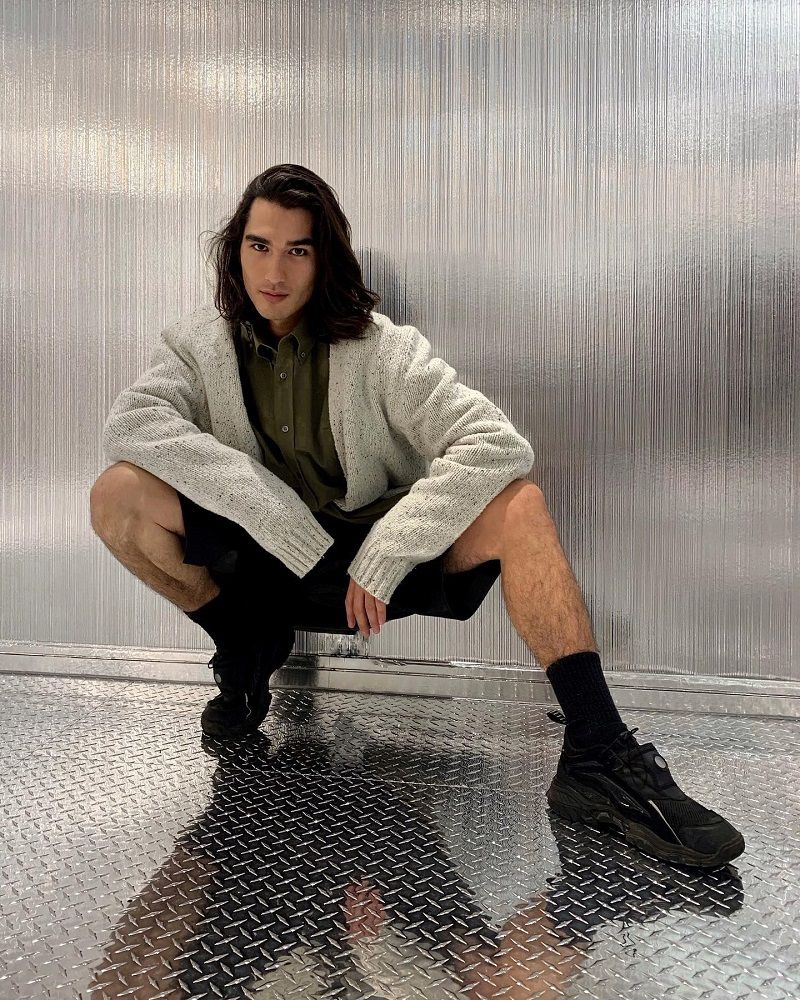 Blake Abbie is a fashion journalist who, as per reports, is currently the editor-at-large of A Magazine Curated By. As per The Cut, he studied classical music in college.
Abbie, who is of Chinese and Scottish descent, grew up in Vancouver, Canada and started his career as a photography assistant. He has worked in big cities such as London and Paris.
He also has a few acting credits to his name, such as the acclaimed 2018 mainland Chinese show The Meteor Garden. The series was one of the many which were based on the cult Japanese shōjo manga Boys Over Flowers, whose Korean adaptation stars actor Lee Min-ho as one of the leads.
Richard Chang — USD 2.5 million to USD 3 million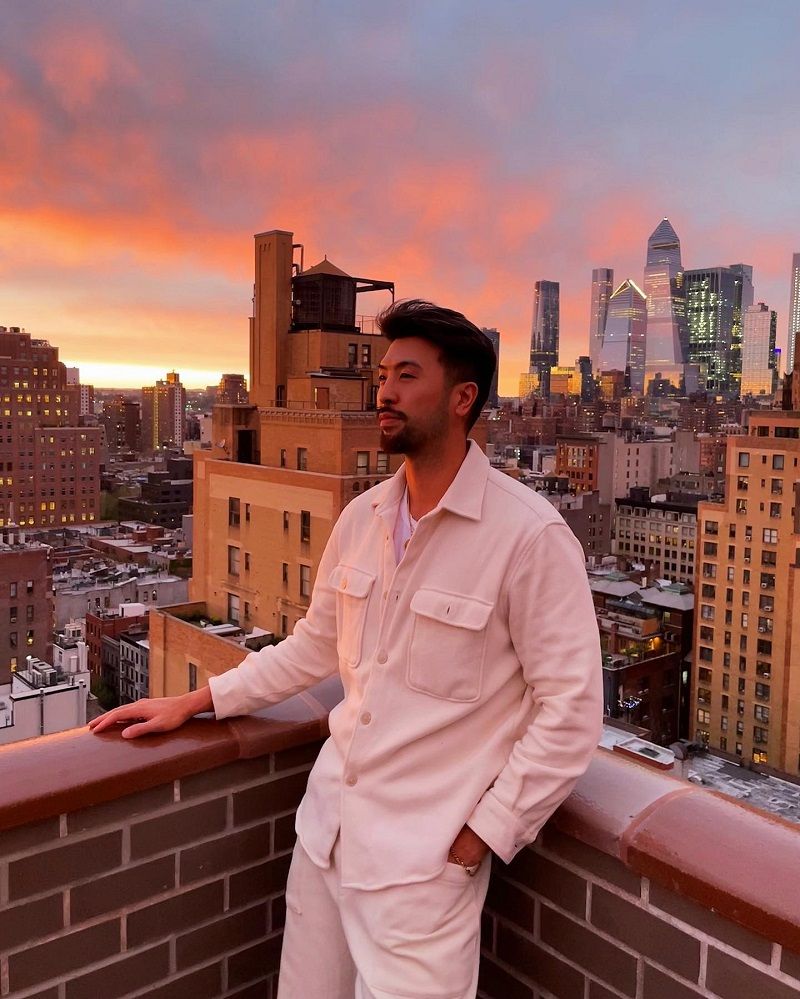 Chang is currently the chief growth officer of Hudson Medical + Wellness. He graduated from New York University with a degree in marketing and finance.
On the show as well as his own Instagram account, it is Chang's relationship with his love Viki that takes the centre stage.
View this post on Instagram
Chang began his career with Barneys New York and quickly moved to FTI Consulting as a consultant for Forensic and Litigation. He later worked at Calvin Klein as director of Merchandise Planning. According to some reports, he has also served as senior vice president at The Sleep Spa and as a director at Hasten Beds.
Tina Leung — USD 1 million to USD 5 million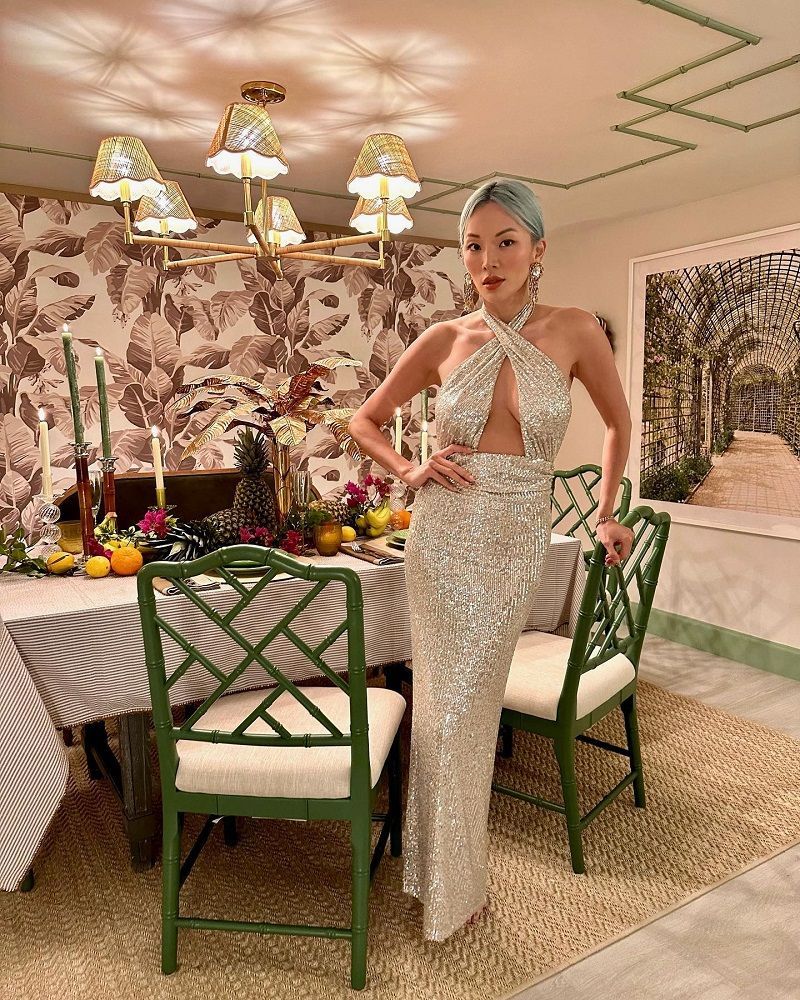 One of the most significant self-made members of Bling Empire: New York by net worth, Leung is part of Dorothy Wang's inner circle in New York. Born in Hong Kong and raised in Orange County, California, she studied at Maine's Bates College and Bristol University before enrolling at the Fashion Institute of Technology in New York.
Leung began her career as a stylist with Prestige magazine in Hong Kong. Naming her among the 40 under 40, Prestige HK recalls that "she'd either strut through the office in style and stilettos, or turn up the chill in torn denim and sneakers."
View this post on Instagram
She started her fashion blog, TinaLoves.com, in 2011 and then found a new world on Instagram. As a mega influencer on the platform, Leung gets the front row at Fashion Weeks and has worked with high-end luxury fashion brands including Gucci, Prada, Christian Dior, Chanel and Miu Miu.
Outside of the fashion world, Leung is hailed for being part of House Of Slay, a group created in 2021 to counter rising incidents of anti-Asian hate crimes in the US. Its members include Laura Kim, Phillip Lim, Ezra J. Williams and Prabal Gurung. The group received the CFDA award in late 2022.
Nam Laks — Unknown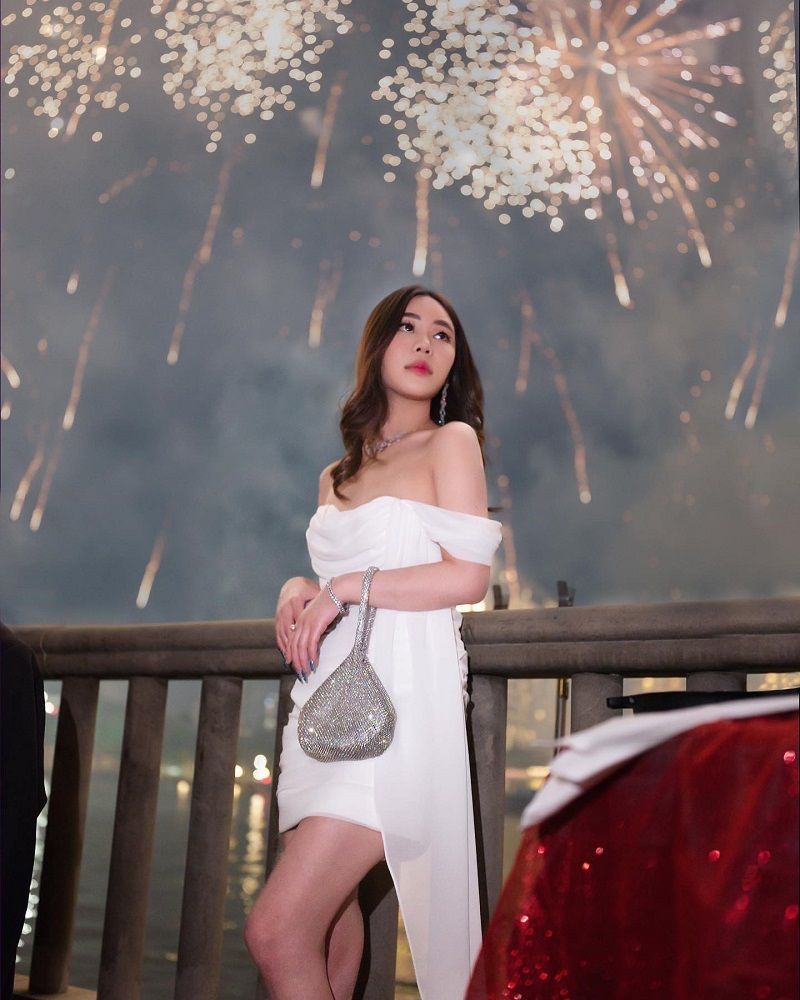 Netflix describes Nam Laks as the "Blair Waldorf of Thailand." Her personal wealth is somewhat of a secret, but her family's net worth is estimated to be over USD 400 million, according to various credible sources.
At the time of filming for the show, she had just graduated with a Master's degree from the Spirituality Mind Body Institute at Colombia University.
She hails from a wealthy business family with extensive business interests in real estate, several hotels, and hospitals in Thailand – the youngest of the three children of Thai business tycoon Nakorn Laksanakarn. Her father is also the former CEO of Bangkok-based real estate developer Natural Park PCL (NPARK).
Reports suggest that Laks is currently exploring options for a career, as her father wants her to get a job. She has had some success on her own in the past already, being part of the team behind an online bakery store that took the whole online bakery market in Thailand by storm. Their signature item, the Molten Chocolate Cake, which is a luscious chocolate cake with cream on top, still receives a lot of love these days.
(Main image: LYNN BAN/@lynn_ban/Instagram; Tina Leung 梁伊妮/@tinaleung/Instagram; Featured image: Blake Abbie/@blakeabbie/Instagram)
This story first appeared on Lifestyle Asia Thailand
written by.
Manas Sen Gupta
Manas enjoys reading detective fiction and writing about anything that interests him. When not doing either of the two, he checks Instagram for the latest posts by travellers. Winter is his favourite season and he can happily eat a bowl of noodles any time of the day.