Novak Djokovic is a legend in the world of tennis, distinguished for being the first (and so far only) Serbian man to win a Grand Slam title. Considered to be part of the holy trinity of modern-day men's tennis, along with Rafael Nadal and Roger Federer, his accomplishments and records are as impressive as his net worth. So, in case you were wondering just how massive Novak Djokovic's net worth is, here's a quick lowdown of his career highlights, famous assets, and other investments.
To my wife & children, family, team, sponsors, fans, everyone who stuck with me this year .. the journey has been challenging & we've endured a great deal together. I'm humbled by your support & grateful that it got us to this moment. Thank you from the bottom of my heart 🙏🏼❤️🏆 pic.twitter.com/P9zQhl7O3b

— Novak Djokovic (@DjokerNole) November 20, 2022
Novak Djokovic Tennis career highlights: His accomplishments and famous opponents
15 years later 🥰@DjokerNole | @RogerFederer | #LaverCup pic.twitter.com/KkxiAeq4yc

— Tennis Channel (@TennisChannel) September 25, 2022
Popularly known as Nole and the Djoker, Novak began his career at an early age. In fact, his first stint with a tennis racket was at the age of four! As he grew older, he started excelling in the sport at a time when his home country of Serbia was undergoing complicated political unrest. When he was just 14, Novak won the World Junior Championships in Europe. According to Britannica, the ace tennis player first entered the Association of Tennis Professionals (ATP) top 100 rankings at the age of 18.
Novak's tennis achievements include timeless records, like holding the world's #1 position for a consecutive 373 weeks! He has also won 23 Grand Slam singles titles, including winning the Australian Open ten times, French Open thrice, US Open thrice, and Wimbledon seven times. He also won the coveted Davis Cup in 2010 as well as a Bronze medal at the 2008 Olympics.
😁😁😁😁 @andy_murray @rogerfederer @RafaelNadal #LaverCup pic.twitter.com/TUCbKkkxkQ

— Novak Djokovic (@DjokerNole) September 22, 2022
Novak's had some incredible matches throughout his career. His famous opponents include top-tier players like Rafael Nadal, Roger Federer, and Andy Murray. In fact, his rivalry with Nadal is iconic, so much so that it has got its own Wikipedia entry!
Currently, Novak is ranked second in the Association of Tennis Professionals (ATP) rankings, only trailing Carlos Alcaraz at the pole position.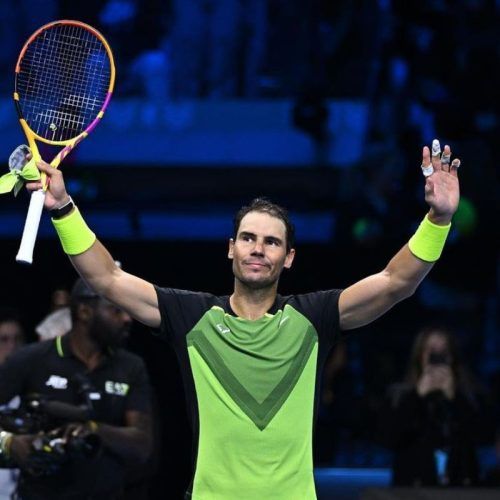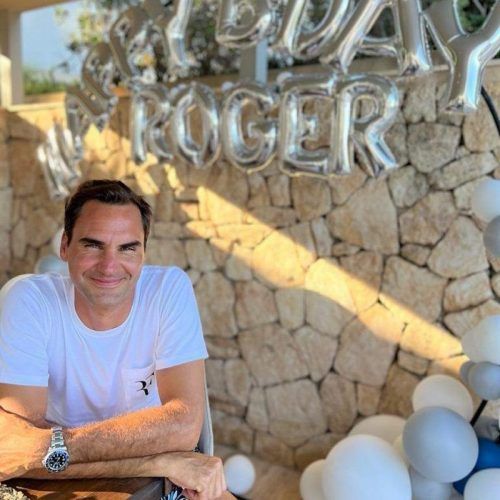 What is Novak Djokovic's net worth?
According to a report in Forbes, Novak Djokovic is among the world's highest-paid tennis players. The 21-time Grand Slam winner is known for his high earnings, net worth, business investments, and high-end brand endorsements.
View this post on Instagram
According to another report, Novak Djokovic earned USD 9.9 million dollars in tournament earnings in 2023, with his net worth now being a whopping USD 230 million. The tennis legend's career earnings now stand at USD 164,691,308. This represents an increase from last year as, according to Forbes, his salary/winnings in 2021 amounted to USD 4.5 million, while his earnings through brand deals and endorsements were USD 30 million.
Novak Djokovic's brand endorsements
View this post on Instagram
The Serbian tennis player has numerous high-end brands sponsoring him. For instance, the tennis racquet giant Head and other brands like Ultimate Software Group, NetJets, Seiko Watch Corporation, and Peugeot are all his sponsors.
He is also associated with Lacoste and the brand has a special Novak Djokovic x Lacoste collection that fans should check out. Hublot, FitLine, and Raiffeisen Bank International are other brands that have had lucrative deals with the ace tennis player.
Thank you @Hublot for this special evening with amazing people. @usainbolt @LuisFigo #ricardoguadalupe #hublotlovesfootball #hublotpartner pic.twitter.com/qH4HGpKbLC

— Novak Djokovic (@DjokerNole) December 18, 2022
Novak also endorses the Serbian telecommunications company Telekom Srbija. His recent brand collaboration was with ASICS, a high-end sneaker brand.
The lightest carbon footprint ever achieved in a sneaker @ASICSTennis.. coming 2023 💪🏼 #ASICS #LiveUplifted #Sustainability #ad pic.twitter.com/RG8jBN6OgX

— Novak Djokovic (@DjokerNole) December 24, 2022
Novak Djokovic net worth: His assets in real-estate
Noval Djokovic has kept himself engaged and invested in real estate as well. Just like his impressive career earnings, his lavish properties are noteworthy too.
Although Novak had humble beginnings, as his career grew, he invested in real estate assets in different countries. He currently owns two apartments in SoHo, Manhattan in New York City, a grand hillside property in Monte Carlo that offers spectacular views of the vast Mediterranean sea, and an apartment in Belgrade that costs USD 675,000. All of these properties offer magnificent views, gigantic living spaces, lavish bedrooms, and fancy terraces.
His Tennis Centre in Belgrade
Novak also owns a tennis centre in Belgrade that works in collaboration with world partners like WTA, ATP, Serbia Open, Legacy International, and the Novak Djokovic Foundation. The tennis centre is set up to prepare and develop young athletes in the sport. It comes equipped with excellent facilities like spacious tennis courts, gyms, restaurants, and even a lounge within its premises.
Not only real estate, but Novak also has impressive taste in cars
View this post on Instagram
Novak Djokovic's luxurious taste is also embodied in his car collection. He currently owns a Peugeot e-208, a Peugeot RCZ, a Bentley Continental GT that costs approximately USD 200,000, Mercedes-Benz S-Class, Aston Martin DB9 Volante, Audi R8, a Tesla Model X, and a one-of-a-kind Bentley GT Coupe. These cars are collectively worth millions.
Novak's noble pursuit for the children of Serbia
The holiday season always remind us that, when united, we can help event more and provide support where it is most needed.🎄

Thank you for always being with us. We will keep spreading our mission and striving to fulfill children's dreams.❤️

Merry Christmas!💫 pic.twitter.com/Jss3w7xFEt

— Novak Djokovic Foundation (@novakfoundation) December 24, 2022
Djokovic is also not shying away from giving back to society. His foundation, the Novak Djokovic Foundation, aims to give "every child the opportunity to receive a quality preschool education." The foundation also contributes to significant causes in Serbia. For instance, in the year 2021, the tennis veteran donated USD 1,061,490 to Covid relief in Serbia.
Hero image credits: Instagram/Novak Djokovic
Featured image credits: Official Website/Novak Djokovic
Frequently Asked Questions (FAQs)
Question: How much is Novak Djokovic's net worth in 2023?
Answer: Novak Djokovic's net worth in 2023 stands at USD 230 million.
Question: Who is the richest tennis player?
Answer: Ion Tiriac is the richest tennis player in the world with a whopping net worth of USD 1.2 billion.