One of the most famous businesspersons in Southeast Asia, Ong Beng Seng of Singapore built his billion-dollar net worth by owning some of the world's most famous hotels through his company Hotel Properties Limited (HPL). But the billionaire hotel tycoon is perhaps more popularly known for bringing the Formula 1 Grand Prix race to Singapore and revolutionising the iconic racing tournament with the night race.
Ong, who serves as the managing director of Hotel Properties Limited (HPL), has been married to Christina Ong since 1972. Christina is herself a renowned figure in the world of business. She owns COMO Hotels & Resorts and retail empire Club 21 besides the London-listed handbag maker Mulberry.
Club 21 manages retail operations of several prominent luxury fashion and lifestyle labels, such as Giorgio Armani, Donna Karan, Balenciaga, Comme des Garçons, Dolce & Gabbana and Paul Smith.
The couple have two children — a daughter, Melissa, who is a director at the family office fund Mojo Partners, and a son, Jonathan.
The immense net worth of billionaire Ong Beng Seng Despite his stature, Ong Beng Seng is a private person and known to be media shy; so much so that he is known as 'The Invisible Ong.' In fact, a 1998 profile on him by The Independent said that he had given only two interviews in 25 years and hadn't spoken to analysts for eight years.
Yet, Ong has been described by those close to him as a shrewd businessman who knows when to buy an asset and when to sell it, to always make a profit. It is his sharp business instincts that made Ong one of the richest people in Singapore.
According to Forbes, Ong and Christina have a net worth of USD 1.5 billion (SGD 2 billion). They were the 24th richest business persons in Singapore as in mid-2022, months after HPL joined Singapore's state-owned investment firm Temasek to buy real estate assets of media giant Singapore Press Holdings for USD 2.8 billion (SGD 3.7 billion).
Interestingly, in 1998, Ong's personal wealth and net worth was estimated by Forbes at around USD 720 million (SGD 1.15 billion). But The Independent had then noted that "it could be a lot more."
Facts about Ong Beng Seng
He was born in Malaysia and earned an insurance degree with distinction
Ong Beng Seng was born in Malaysia and arrived in Singapore from Telok Anson when he was only four years old.
According to a December 1992 article in The Business Times titled 'The Man With the Midas Touch,' Ong studied at the Anglo-Chinese School and was excellent in athletics. He was a champion sprinter and long jumper.
He flew to the UK for his Chartered Insurance Institute examination at Holborn College and holds an insurance degree with a distinction in Marine and Marine claims. After gaining some experience as an international insurance underwriting and broker in Europe, he returned to Singapore to join Motor & General Underwriters Investments Holdings Ltd in 1972.
By this time, British industrial conglomerate Slater Walker had taken a stake in Haw Par Securities, the holding company of Motor & General Underwriters Investments Holdings Ltd.
Sometime after he joined, Ong was elevated to the board of Haw Par, but he left the company in 1975 to join his father-in-law, Peter Fu Yun Siak, at the latter's company, Kuo International.
From Kuo International to starting Hotel Properties Ltd
Founded in 1963, Kuo International began with trade in timber, wax and tin. It later ventured into oil and real estate. The company is currently headed by Peter Fu Chong Chen, the son of Peter Fu Yun Siak and brother-in-law of Ong Beng Seng. The younger Peter Fu is himself a billionaire, whose net worth was an estimated USD 1.07 billion (SGD 1.41 billion) in 2022, according to Forbes.
When Ong was with Kuo International, he reportedly used his astute reading of market fluctuations and successfully predicted the rise and fall of oil prices. This helped him make millions on the market, which, in turn, is believed to have contributed to the founding of his own company five years after he joined Kuo International.
In January 1980, Ong founded Hotel Properties Pte Ltd in Singapore as a private limited company. The 1998 report by The Independent says that his father-in-law was also a founder.
Around two years later, the company became public, changed its name to Hotel Properties Limited, and was listed on the Singapore stock exchange.
HPL allowed Ong to get his big break into the hospitality industry. The company's first purchase was the Singapore Hilton in 1980 for SGD 72 million. By 1998, its value had climbed 10 times what Ong paid to buy it, increasing his net worth substantially.
He quickly started buying prime land in Singapore, two of which were bought in 1987 along Orchard Boulevard for SGD 61.4 million.
Even though the 1987 stock market crash dealt a blow to businesses across the world, including the major markets of Hong Kong and Japan, The Business Times article says that his local investments accelerated soon after the crash and that he emerged as one of the biggest property tycoons in Singapore by 1988.
How big is Hotel Properties Limited? HPL has been the backbone of Ong's wealth since its founding. Its official site says that the group owns hotels, resorts and shopping galleries in 15 countries, including Southeast-Asian nations, such as Singapore, Malaysia, Thailand and Indonesia.
In all, the group has interests in 38 hotels under brands such as Four Seasons Hotels & Resorts, COMO Hotels & Resorts, InterContinental Hotels Group, Six Senses Hotels & Resorts, and Marriott International. It also manages its own portfolio of hotels under Hard Rock Hotels and Concorde Hotels & Resorts.
It acquired the Hard Rock Cafe franchise for multiple Asian countries in 1990, opening the first Asian outlet in Singapore the same year. Today, Hard Rock Cafe has a presence in around 35 locations in Asia-Pacific alone.
HPL also owns and manages residential and commercial properties. Most of these are in Singapore, including luxury residential properties such as Four Seasons Park, Tomlinson Heights, the d'Leedon condominiums, Cuscaden Residences, Nassim Jade and The Interlace besides commercial developments, such as Forum The Shopping Mall and Concorde Shopping Mall.
Its prime properties outside of Singapore include The Met condominium in Bangkok and joint-venture freehold developments, such as Holland Park Villa and Burlington Gate in London.
According to the company's annual report filed in April 2023, HPL recorded revenue of SGD 525.5 million for the year ended 31 December 2022. The group said that the revenue was 52.7 per cent higher than the SGD 344.2 million recorded in the year ended 2021.
He ventured into the film business
A July 1989 article titled 'The 'Sheikh' of the Far East' published in The Straits Times said that he had then entered into the business of film-making.
According to the article, Ong was involved in the making of a documentary on sharks and another documentary on women bodybuilders.
The documentary on women bodybuilders, Pumping Iron II: The Women (1985), is the sequel to the docudrama Pumping Iron (1977), which turned Arnold Schwarzenegger into a global icon. It revolves around the women bodybuilders competing in the 1983 world championship at Caesars Palace in Las Vegas, US.
He was once named a key mover in the business world
In its Centennial Edition in 1989, The Wall Street Journal named 28 business persons from around the world who were likely to shape the future of business. Ong Beng Seng was the only individual from Singapore and one of only five Asians named among the 28.
"(He) has eclipsed many of his older competitors as Singapore's stellar hotelier and property tycoon. And unlike many of them, he has roamed far from the region," the report said about Ong.
Citing a Singaporean securities executive, the article noted that he "buys assets when nobody wants them and sells them or develops them when the market turns."
'Sell West, buy East' strategy during the Asian financial crisis
While Ong Beng Seng may have easily sailed through the 1988 financial crisis, he hit rough weather around 10 years later when the Asian financial crisis affected Singapore among other countries in the region, which also shifted his net worth.
According to the 1998 report by The Independent, HPL earned around GBP 200 million (around SGD 540 million at the then exchange rates) by selling several of its assets from Australia to the US as the company suffered a loss in profits. The sales included all of HPL's shares in Donna Karan Japan for USD 40 million (around SGD 64 million).
Ong sold parts of his stakes in hotels, including Four Seasons Hotel London — which he had bought for GBP 18 million (SGD 50.4 million) in 1984 — and Hotel Pennsylvania in Manhattan, as well as Virgin Entertainment Group for a total of around USD 144 million (around SGD 230 million), of which USD 121 million (around SGD 193 million) was from the sale of 50 per cent of his stake in Four Seasons alone. He also sold his private jet during this period.
In fact, reports from the time of the Asian financial crisis indicated that Ong and his wife Christina were going bankrupt.
The Independent report said that some journalists and analysts believed that the Singaporean government would have to step in to indirectly bail the couple out. But citing sources close to Ong, the report added that there was no financial trouble with the Ong family and that they were consolidating their income at home.
Over the years, it has clearly emerged that Ong was never in any problem at the time of the Asian financial crisis. In fact, what he did in those years is today famously known as the "sell West, buy East" strategy.
And Ong was in a very strong position just about four years later, in 2002, as he was made part of a Singaporean government-led group tasked with finding ways to restructure the country's economy following the recession that hit it in 2001.
He thwarted a takeover bid in 1999
Ong Beng Seng prevented an apparent takeover bid of HPL in 1999 from Malaysian tycoon Quek Leng Chan and his cousin, Singapore business magnate Kwek Leng Beng.
Both Quek and Kwek are billionaires with net worth of USD 10.1 billion (SGD 13.3 billion) and USD 3.4 billion (SGD 4.5 billion), respectively, according to Forbes as of July 2023. When taken with his family's overall fortune, Kwek's net worth jumps to USD 9.3 billion (SGD 12.3 billion), making him one of the 50 richest people in Singapore.
It led to both Ong and the Fu family increasing their stake in HPL, thereby retaining control of the group. It was reportedly after this incident that Ong began raising his media profile, which helped in raising HPL's public image and its worth.
He bought NatSteel in 2002 Ong Beng Seng himself launched a takeover bid for leading Singaporean steel producer NatSteel in a highly publicised eight-month-long tussle with Singaporean business tycoon Oei Hong Leong.
Oei, a billionaire with a net worth of USD 2 billion (SGD 2.6 billion) according to Forbes as of July 2023, is the son of the late Indonesian billionaire Eka Tjipta Widjaja, who founded the Sinar Mas Group.
Oei was then the biggest shareholder of NatSteel, which was created in 1961 as National Iron and Steel Mills. He increased his stake in the company in December 2002.
Soon after, Ong, via his company, 98 Holdings Pte. Ltd., increased his offer to buy NatSteel. It was the fourth time he had raised his bid, which was backed by the Singapore government's investment body Temasek Holdings Pte. Ltd. as well as a private-equity subsidiary of the Standard Chartered Bank.
In mid-January 2003, Ong emerged victorious, winning a bare majority of 50.31 per cent of the company's shares. Following the end of the tussle, Ong's 98 Holdings owned 42.08 per cent and had the backing of minority shareholders who held another 8.23 per cent of NatSteel. Oei was left with a 29.9 per cent stake.
The tussle for NatSteel was significant because the company held a cash pile of around SGD 600 million.
He is the reason why Formula 1 has come to Singapore Perhaps one of the greatest achievements of Ong Beng Seng, besides his sizeable net worth, is bringing F1 to Singapore. Known as the Singapore Grand Prix, it is known for being the first night race in the F1 calendar.
Ong is the most significant figure in making Singapore a major hub for the world-famous racing event. English business icon Bernie Ecclestone, who was then the chief executive of the Formula One Group, told Reuters in March 2007 that the prospect of Singapore hosting a Grand Prix depended on Ong.
"The trouble is that the government (of Singapore) really want it to be a private enterprise. BS (Beng Seng) and I have been friends for many, many years and we are trying to put it together," Ecclestone told Reuters, adding, "If we don't get it done, it won't get done."
In October 2007, the International Automobile Federation (FIA), the governing body of F1, gave the green light to the Lion City to host a night race as part of the 2008 calendar. The approval was granted to Ong's company Singapore GP Pte Ltd. via Singapore Motor Sports Council.
The first night race was held on 28 September 2008 on the 5-km Marina Bay Street Circuit in Marina Bay as the 15th race of the year's F1 calendar. It was a tremendous success and paved the way for night races in other parts of the world.
In January 2022, Ong's company and the Singapore Tourism Board secured the rights to host the Singapore Grand Prix for another seven years through 2028.
According to a Forbes report, by this time the Singapore Grand Prix had generated revenues of more than USD 1.1 billion (SGD 1.45 billion) and attracted over 550,000 international visitors in the 12 races it hosted, including the debut.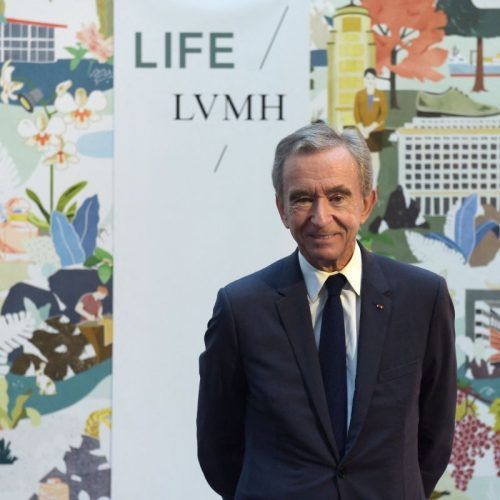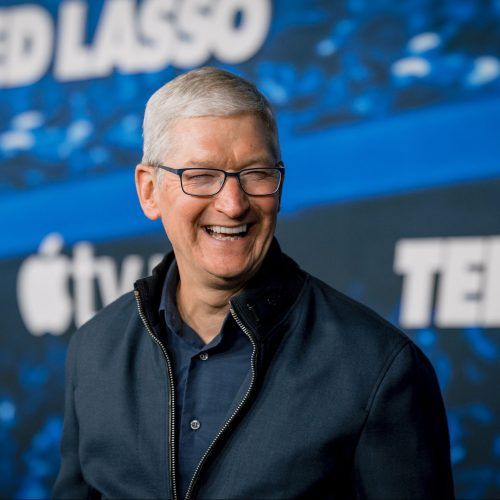 (Hero and Featured images: Ian Timberlake/AFP)
This story first appeared on Prestige Online Singapore
written by.
Manas Sen Gupta
Manas enjoys reading detective fiction and writing about anything that interests him. When not doing either of the two, he checks Instagram for the latest posts by travellers. Winter is his favourite season and he can happily eat a bowl of noodles any time of the day.