No social media, no smartphones, no distractions — only '90s kids will remember the unbridled joy of holding their favourite toy for the first time. From Polly Pockets to Beanie Babies, the games and gadgets from the era made such an impact that they became a part of pop culture history. With the iconic Furby making a comeback in 2023 with new features, revisit some popular toys from the '90s for a nostalgia trip.
Over the past decade, toys from the '90s have garnered a huge fan base. Such is their craze that some people will pay a fortune to own vintage collectables like Nintendo 64 even today.
Popular worldwide for hundreds of Pokémon "pocket monster" characters, Nintendo's gaming console Nintendo 64 has ruled the market since its debut in 1996. It soon overtook top competitor Sega as the most popular console after Sony's PlayStation and Microsoft's Xbox.
Not to forget, the Pokémon Trading Card Game (TCG), which is undoubtedly one of the most successful toy lines to exist since the '90s. According to The Pokémon Company's worldwide sales data for the year 2022/2023, it sold over 83 million TCG units, as of 31 March 2023.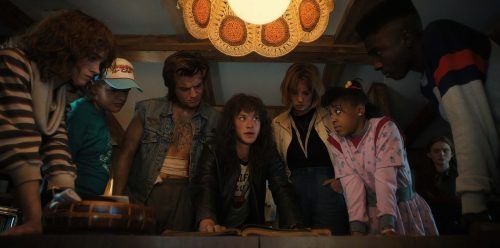 Take a trip down memory lane with these popular toys from the '90s
Tamagotchi Who can forget the charm of the egg-shaped digital pet that defined childhood for many in the '90s? The original Tamagotchi was first released on 23 November 1996 in Japan by the Tokyo-based video game company Bandai Namco.
The quintessential '90s toy phenomenon was first conceptualised and developed by Akihiro Yokoi of WiZ. It was released in North America on 28 May 1997 by Bandai's American wing.
The handheld video game came with a three-button interface using which one had to tend to virtual creatures on a black-and-white pixel-like display. It got a facelift in mid-2021 with the release of Tamagotchi Pix, which had a camera to take photos with your pet.
The upgraded versions came with a '90s-themed shell to evoke millennial nostalgia. Recommended for players above the age of eight, it includes the CR2032 battery, 1 Tamagotchi on a chain and a character game where one has to guess the way in which the Tamagotchi moves.
Nintendo 64 Nintendo 64 (N64), which was a successor to the Super Nintendo Entertainment System, hosted some of the most popular games designed by Japanese manufacturers. of These include The Legend of Zelda: Ocarina of Time, Super Mario 64, Star Wars: Rogue Squadron and Resident Evil 2.
It was the last home video game console, which had cartridges as its primary storage format until the Nintendo Switch showed up in 2017.
N64 was named Machine of the Year by Time after its release on 23 June 1996 in Japan. Following this, the game console was released in North America on 26 September 1996; and in Europe and Australia on 1 March 1997.
It was discontinued in 2002 after the launch of its successor, the GameCube, in 2001.
Polly Pocket Polly Pockets were a toy-and-doll line created and sold by the British company Bluebird Toys until they were purchased by their rival, Barbie manufacturer Mattel in 1998. The dolls were first designed by Chris Wiggs for his daughter Kate in 1983.
The original Polly Pocket toys from the '90s were plastic cases with a built-in dollhouse and mini figurines but in 1998 Mattel redesigned the line to make it more realistic.
This was followed by the launch of Mattel's "Fashion Polly" line in 1999. The new Polly Pocket consisted of the same old characters Polly, Lea, Shani and Lila but they came as 3+ inches (9.5 cm) plastic jointed sets.
While the original toy line and its following versions were discontinued by Mattel, a completely new and reimagined version made its comeback on 12 February 2018. The new toys are miniature dolls in playsets that resemble the original 1990s Polly Pocket.
Butterfly yo-yo Described by its manufacturer Duncan as "a favourite for over 60 years", the original Butterfly yo-yo toy is "the best-selling string yo-yo of all time."
Butterfly, like all other yo-yos, consists of a pair of joined discs with a groove between them. A string is attached and wound in the groove which enables players to spin the yo-yo alternately upward and downward.
Additionally, it comes in a durable plastic body, which makes it perfect for beginners. Taking after its wooden counterpart, the yo-yo came in a wide shape and its steel axle made sure it stood firm against impact.
Duncan first released the Butterfly yo-yo in 1960. It was licensed as the Hyper Papillon for Bandai's Hyper Yo-Yo line in 1997.
Original 9 Beanie Babies Created by American businessman H. Ty Warner, the founder of Ty Inc, Beanie Babies are a line of toys that consist of plastic pellets (beans) stuffing rather than traditional soft stuffing.
Beanie Babies first debuted in 1993 at the World Toy Fair in New York City. Next year, the manufacturing process started with the toys being first sold in the mainstream market in Chicago, Illinois.
There were nine original Beanie Babies including Legs the Frog, Squealer the Pig, Spot the Dog and Flash the Dolphin. Ty, Inc. stopped producing them in December 1999 but high demand for the product led them to reproduce these '90s toys in the 2000s.
Following this, Ty released a new version of the toy called Beanie Babies 2.0. A Beanie Baby 2.0 provided its owner with a code to access an online interactive website after its purchase. The website has since been shut down.
Bop It! Bop It! Toys are a line of audio games made by Hasbro in 1996. The toys consisted of three commands issued through audio recordings, which could be heard through a speaker in the toy.
The toy also came with multiple inputs including pressable buttons, cyan pull handles, twisting yellow cranks, spinnable wheels and flickable purple switches.
Bop It! has had multiple reimaginings like Bop It! Extreme and Bop It! Blast, over the years. In 2022, a version called Bop It! Button was released as a part of their 25th-anniversary celebrations. Bop It! Button was the result of Hasbro's new collaboration with the USA-based independent toy manufacturing company Super Impulse. The toy was created by Dan Klitsner, the original designer of Bop It!
Pokémon Trading Card Game (TCG) First published by Media Factory in October 1996 in Japan, this collectable card game is based on the Pokémon franchise.
Usually set on a playmat, TCG lets two players use their Pokémon characters to battle each other.
The US was first introduced to TCG by the role-playing game company Wizards of the Coast. However, in June 2003, Nintendo transferred the publishing rights of the toy from Wizards of the Coast to The Pokémon Company.
TCG was one of the most hype-generating toys in the '90s. So much so that Pokémon Company International (previously Pokémon USA) started organising TCG tournaments. Here, players could battle each other out, collect player points and even enjoy two-card booster packets for promotional sets along with other prizes.
Furby Speaking its own Furbish language, Furbies were robotic owl-like collectables that were released in 1998 by independent American toy manufacturer Tiger Electronics. It had over 48 regular colours for the Adult Line and 22 Special Editions.
Furby was one of the favourite possessions of toy collectors of all ages in the '90s. During the three years of its original production, more than 40 million Furbies were sold with 1.8 million sold in 1998 and 14 million in 1999.
Although Furbies were programmed initially with a gibberish language of their own, it was upgraded to speak English over time. The toys' speech module was eventually translated into 24 languages.
Besides the original, multiple updated versions of the toy were released over the years. An updated Emoto-Tronic Furby designed with voice recognition features was sold by Hasbro between 2005 and 2007. In 2012, Furby with black and white LCD eyes and a mobile app was released as a part of the holiday season. The last updated Furby was released in June 2023 and comes loaded with features including 600 phrases, five voice-activated modes and a variety of lights and dance moves.
Giga Pets Giga Pets are digital animal toys similar to Tamagotchi pets and were first released by Tiger Electronics in the United States in 1997. However, Giga Pets are the needier of the two digital pets because it had more functions that the players were required to complete.
Each Giga Pet is available to purchase in a variety of different characters that come in a palm-sized unit with an LCD screen and attached key ring.
One of the standouts of the virtual-pet fad of the '90s, the massive success of Giga Pets is credited to Roger Shiffman, the co-founder of Tiger Electronics. A Giga Pet is born on the tiny LCD screen after its owner pulls a tab on the back. With interesting backstories, your pet may come alive in varied forms — while a Baby T-Rex pet hatches from an egg, a Compu Kitty pet is delivered by a stork.
When notified, Giga pet owners need to feed, groom and virtually pet their purchases in order to keep them alive. Daily interaction and playing games with the Giga Pets are a must as well.
Power Rangers It is no secret that Power Rangers was one of the most loved live-action superhero television series in the '90s. So it comes as no surprise that its merchandise line with an array of action figures and other toys by Bandai was also a hit.
The Power Rangers toy line is based on the Japanese tokusatsu franchise Super Sentai (1975–present).
When Saban Brands, the company behind the TV show, ended its 25-year partnership with Bandai in 2019, American multinational conglomerate Hasbro became the new owner of the toy licensee for the franchise.
Some of the most popular Power Rangers toys from the '90s include the Mighty Morphin Power Rangers collection, Bandai Power Rangers Lost Galaxy Transmorpher Gingaman Ginga Brace Morpher Japan, the 1995 Bandai Mighty Morphin Power Ranger Yellow Kick Action NIP and the Vintage 1998 Bandai Power Rangers Lost Galaxy Megazord 9″ Action Zord Figure.
(Hero and featured image credit: Hasbro/Twitter)
This story first appeared on Lifestyle Asia Singapore
Frequently Asked Questions (FAQs)
Question: What were some popular toys in the 1990s?
Answer: Some of the most popular toys from the 1990s are Tamagotchi, Beanie Babies, Power Rangers, Giga Pets, Nintendo 64 and Furby.
Question: What did '90s kids play with?
Answer: '90s toys became special because of their simplicity combined with innovation. Some of the most loved toys from the era were Beanie Babies, Power Rangers, Giga Pets, the Mighty Morphin Power Rangers collection and the 1995 Bandai Mighty Morphin Power Ranger Yellow Kick Action NIP.
Question: What was the most sought-after toy from the '90s?
Answer: Some of the most sought after toys from the '90s are Polly Pocket, Etch-A-Sketch, Game Boy Color, Giga Pets, Super Soaker, Trolls, Furby and Pokémon Cards.
Question: What was the most popular toy in the '80s?
Answer: Some of the most popular toys from the '80s include Saturn Robot by Kamco, Fisher-Price Tape Recorder, Mr Frosty, Boglins, Speak & Spell and Rainbow Brite.
written by.
Sushmita Mahanta
A PhD research scholar, Sushmita is a full-time writer and a part time poet. Notepads are Sushmita's one true love -- the unbothered victims drowned in the ink of her pen. An avid fan of K-pop and K-dramas, she mostly writes about Korean culture and entertainment. When not writing, Sushmita is dancing, reading, collecting books, learning about fashion, art, motion pictures, and appreciating BTS.