Rafael Nadal is one of the greatest players in the tennis universe, and also one of the wealthiest sportsmen across all fields with an impressive net worth.
In 2022, Nadal won the Australian Open men's singles title by defeating Daniil Medvedev, making it his 21st major title, and his second Australian Open. By winning the title, he also broke the record for winning the most men's major singles titles, which was previously tied at 20 between himself, Novak Djokovic, and Roger Federer.
Rafa's backhand can be *lethal* 😨@RafaelNadal #UnitedCup pic.twitter.com/O5p1XOVfcj

— Tennis TV (@TennisTV) January 2, 2023
So, what exactly is the ace tennis player's net worth? From luxurious houses, car collections, and brand collaborations to fancy investments, the tennis player is going strong with his achievements. So let's take a look at Rafael Nadal's net worth, career highlights, and other business ventures.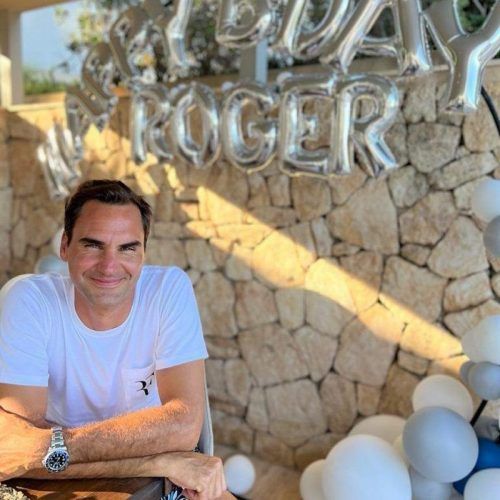 Rafael Nadal's tennis career highlights
Born on June 3, 1986 in Spain's Manacor region, Nadal first started playing tennis at the age of three. By 1994, he had already won a regional tennis tournament for under-12 players. In 2002, he participated in his first Association of Tennis Professionals (ATP) match and got a taste of victory against Ramón Delgado. With this achievement, Nadal became the ninth tennis player to win an ATP match before the age of sixteen. Between 2003-2005, the talented young player beat Roger Federer in the Miami Masters championship.
From then, there was no looking back as Nadal went on to become one of the greatest tennis players to have ever held a racket. Besides the aforementioned Australian Open wins, other significant accomplishments in Nadal's career include 12 French Open titles, four US Open titles, two Wimbledon Championships, and two Olympic medals (Gold in 2008 and 2016). Nadal is now preparing to participate in the 2023 Australian Open where he will be the defending champion.
How much is Rafael Nadal's net worth in 2023?
As of 2023, Rafael Nadal's net worth is estimated to be a whopping USD 220 million, as reported by Celebrity Net Worth. The tennis player has accumulated a total of USD 125,050,235 from the ATP tour since 2001, winning over a total of 89 titles. Nadal ranks third on the list of players who have won the most prize money on tour, behind Novak Djokovic and Roger Federer.
Apart from his career earnings, he has also earned nearly 100 million off the court through brand endorsements and other sources of income. His assets include lavish properties in Spain, fancy cars, and the Rafa Nadal Academy.
Rafael Nadal net worth: The ace player's endorsement deals
View this post on Instagram
Nadal has been an ambassador for Kia motors since 2006 and can be seen in many of the brand's advertisements. Coming to the fashion front, sports giant Nike is his key sponsor, and Nadal has been wearing the brand's footwear and clothing on the court for 13 years now. That's not all as Nadal has even had Nike especially design garments for him to wear in competition.
His other brand endorsements include Santander, Babolat, Heliocare, Telefonica, Banco Sabadell, Tommy Hilfiger, Mapfre, Insure and Go, and lastly, Emporio Armani, who has been a long-time sponsor for the player. Nadal also famously did a campaign for Armani while sporting their signature jeans and underwear.
Rafael Nadal net worth: Properties that he owns
Nadal owns multiple housing properties — such as his home in Mallorca which is estimated to be valued at around USD 1.5 million. He also owns a luxury villa in the Dominican Republic which was purchased for USD 2 million.
Like any other sportsman, the Spaniard also loves his cars. The player's massive car collection includes a Kia Stinger, an Aston Martin DBS, and a Mercedes-Benz SL55. He also owns a luxury yacht and has even started several tennis academies around the world.
Rafael Nadal net worth: Charity and other investments
In 2008, Nadal set up the charity foundation – Rafa Nadal Foundation – in Spain after winning his fourth French Open title. The aim of this charity is to help socially disadvantaged youth at risk of exclusion by society. Additionally, he has also opened the Anantapur Education Center for socially excluded children in India.
Nadal's other investments
The tennis player has invested in other industries as well. He has already teamed up with singer Enrique Iglesias and footballer Christian Ronaldo to invest in the Spanish restaurant chain TATEL. The restaurant has branches in Madrid, Ibiza, and Miami.
(Hero & Feature Image: Courtesy Instagram/Rafael Nadal)
Frequently Asked Questions (FAQs)
Question: How much is Rafael Nadal's net worth in 2023?
Answer: Rafael Nadal's net worth is USD 220 million as of January 2023.
Question: Where is Australian Open happening in 2023?
Answer: Like each year, the 2023 Australian Open will be held in Melbourne Park in Melbourne, Australia.
Question: Who is a better player: Rafael Nadal or Novak Djokovic?
Answer: While both are considered to be the equally matched, they have faced each other 18 times at Grand Slams, with Nadal having won 11 times and Djokovic having won seven times.